May 9, 2016
You asked, you get!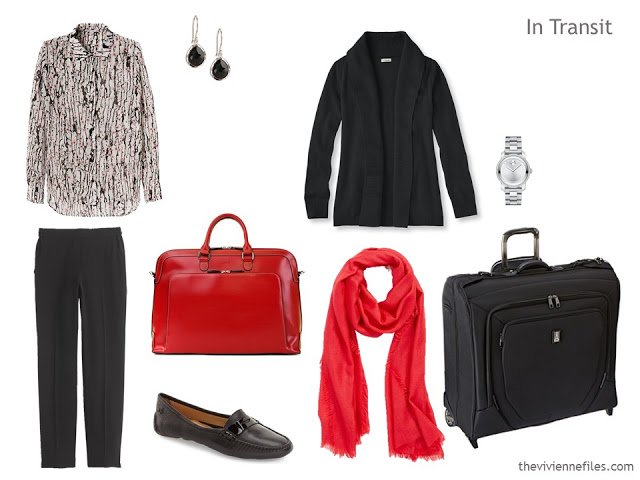 Pants – J. Crew; blouse – Carven; earrings – Ippolita; briefcase – Lodis; shoes – Patricia Green; cardigan – L.L.Bean; scarf – Nordstrom; watch – Movado; carry-on garment bag – Travelpro
I Felt Like the Secret Weapon…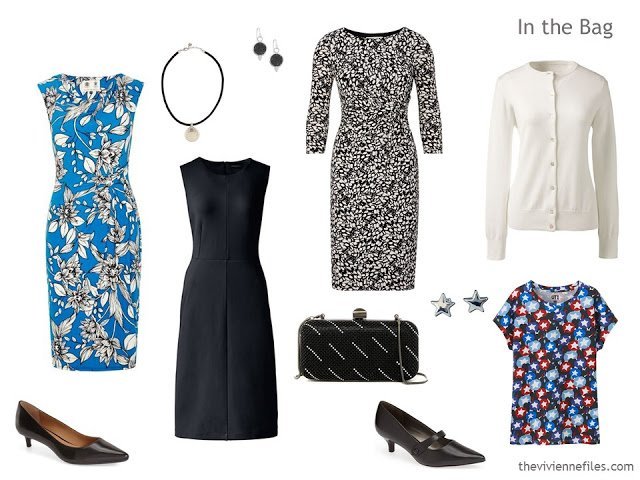 Blue print dress – Austin Reed; pumps – Calvin Klein; necklace – Majorica; earrings – Jude Frances; black dress – Lands' End; black print dress – Austin Reed; star earrings – Salvador Jouhayerk; clutch bag – Whiting and Davis; strap pumps – Trotters; cardigan – Lands' End; tee shirt – Uniqlo
Everybody else traveling for the presentation was male. Wearing a suit, white shirt, and a tie… I felt a little bit conspicuous, but since I knew that I was key to the success of the enterprise, I didn't really mind! (let's not even mention that I was carrying exactly the same amount of luggage as everyone else in the group, despite what they expected…)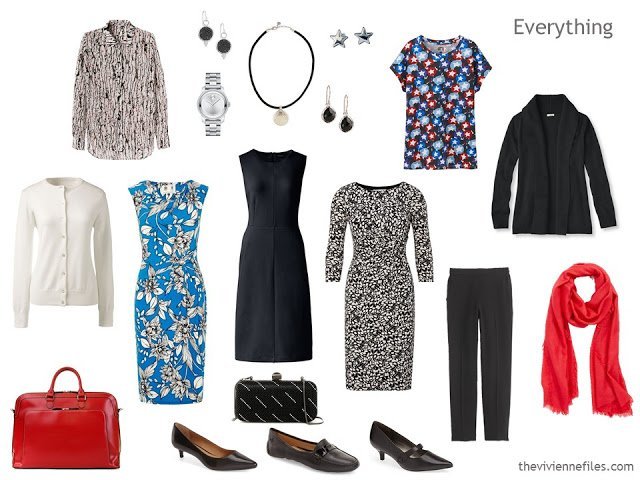 The first part of every presentation to potential clients is always the same story – the whole "background, boiler-plate" part of our presentation, which couldn't really be left out, but was certain NOT interesting. Nor was it convincing…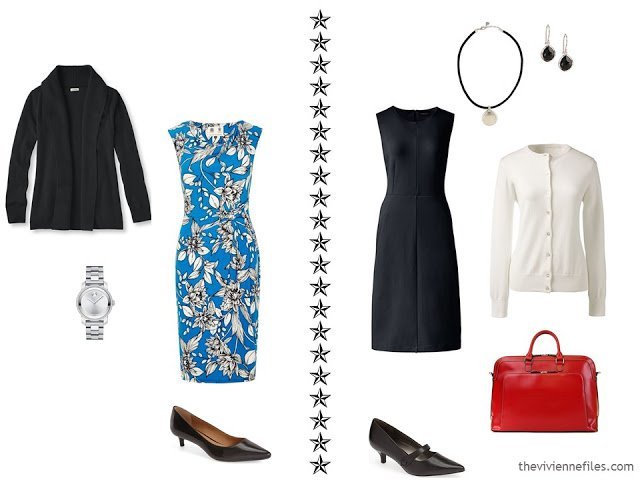 During this first part of things, nobody in the room seemed to even notice me…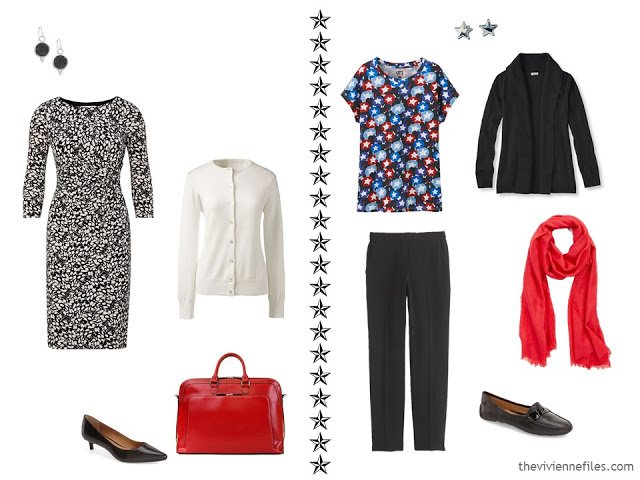 Then I presented the consumer research. What the customers loved, what they wanted more of, what they thought was absolutely WONDERFUL about the potential client.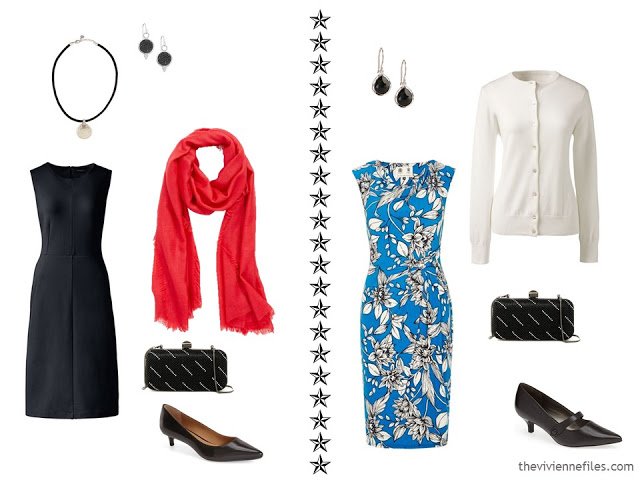 And it never failed…
So yes, I wore a tee shirt covered with stars for the trip home – who was going to criticize?
love,
Janice