April 19, 2016
Another painting that I saw last week in Paris. That vacation seems so long ago now…
At first this seemed like a pretty straightforward color scheme, but there are a LOT of possibilities here: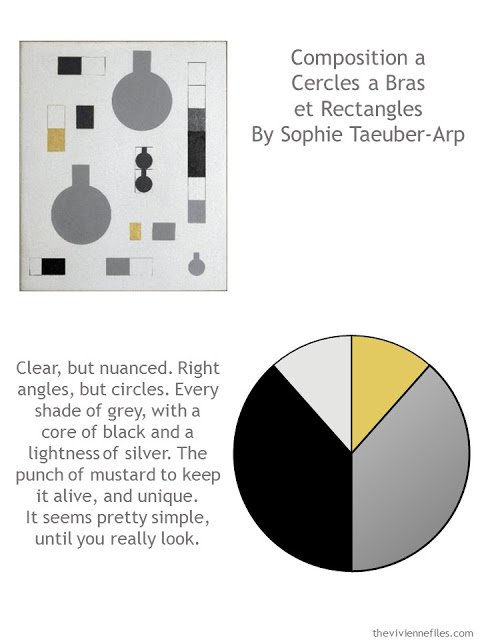 She Does Modeling…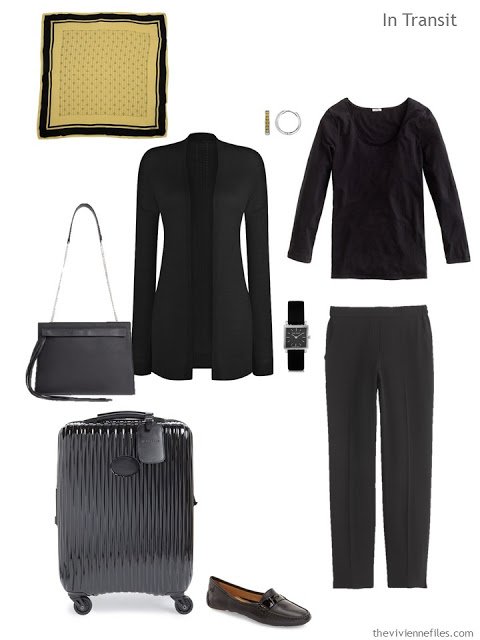 Square scarf – Isabel Marant; shoulder bag – Allsaints; cardigan – Simply Be; yellow diamond hoops – JCPenney; watch – Isabel Marant; tee shirt – J. Crew; pants – J. Crew; suitcase – Longchamp; loafers – Patricia Green
Financial modeling, that is. The hardest work in the office, in many opinions.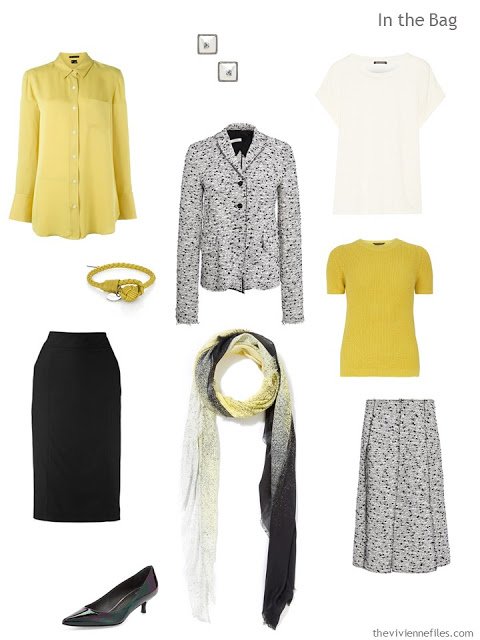 Yellow silk shirt – Theory; leather bracelet – Bottega Veneta; silver square earrings – Gurhan; blazer – Nina Ricci; ivory top – Balmain; black skirt – Lands' End; black white yellow degrade scarf – Kenzo
; yellow sweater – Dorothy Perkins; tweed skirt – Nina Ricci; pumps – Stuart Weitzman
She can take historical data, and give you really good ideas of what's going to happen in the future. They try to move her to the home office, but she doesn't really want to live there…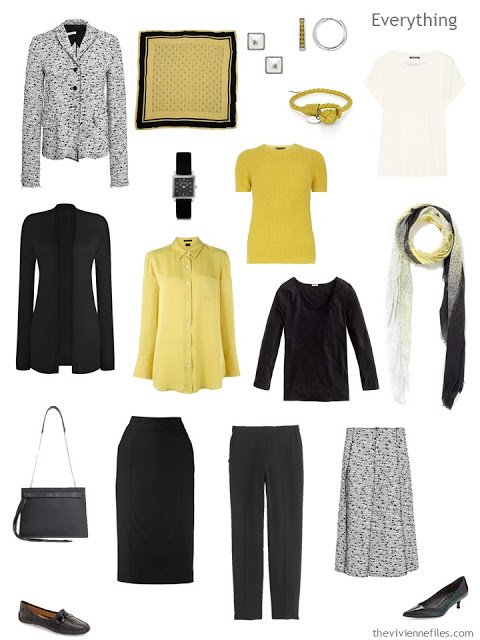 So she flies to Headquarters once a month, for 3 days spent with the Board…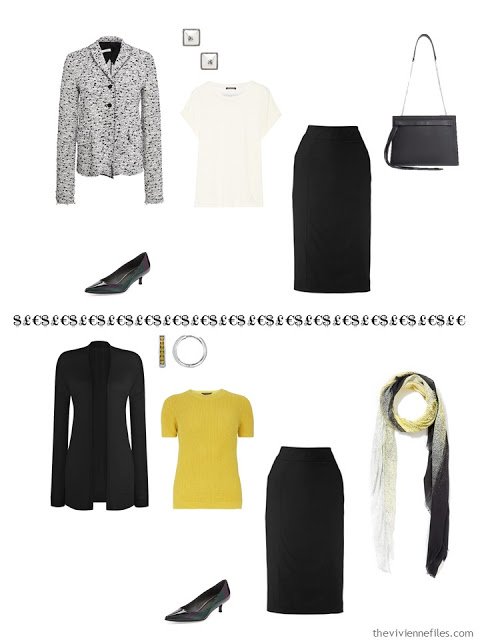 So many of her co-workers don't understand WHY she travels so often… After all, she just sits in a room all day and works with spreadsheets.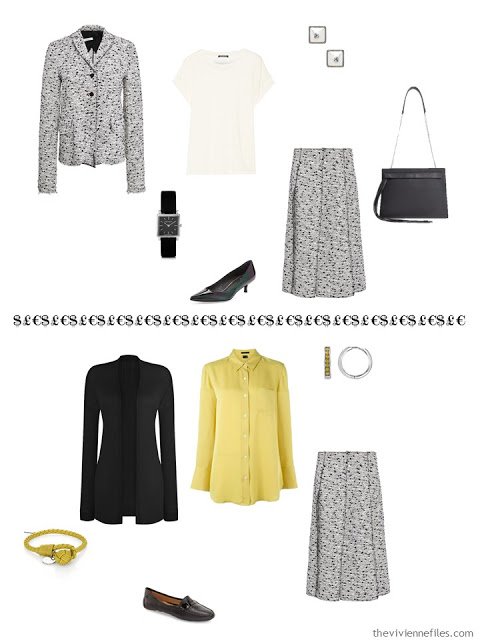 How important can that be? And what's with the yellow clothes?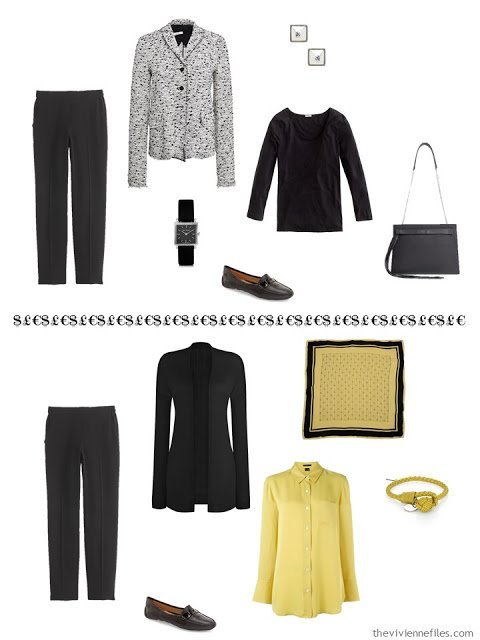 Ahem… gold IS the color of money, you know…
love,
Janice