March 15, 2016
There are so many different ways that this painting could be interpreted, but I kept seeing denim blue…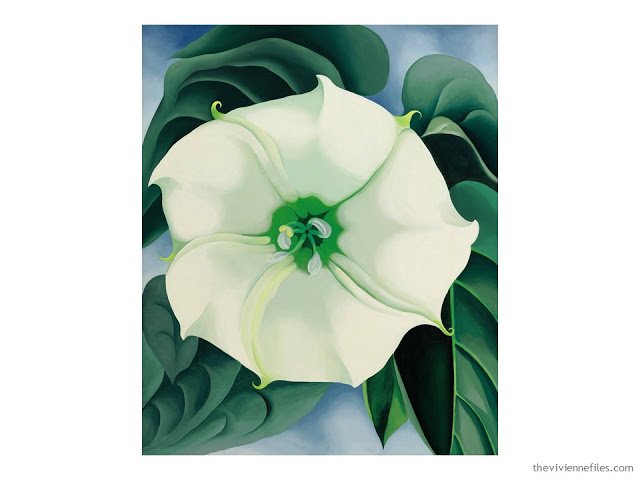 Jimson Weed/White Flower No. 1 (1932) by Georgia O'Keeffe
Of course, I can always revisit this painting, if you're interested….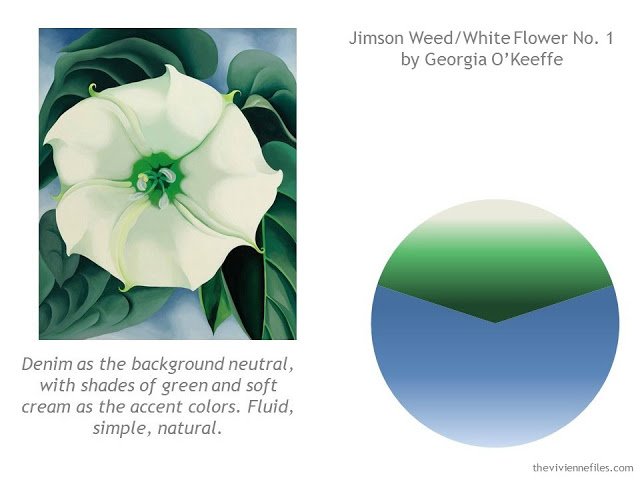 The Closing?
She's flying out to close on the new cabin. Everyone's horrified…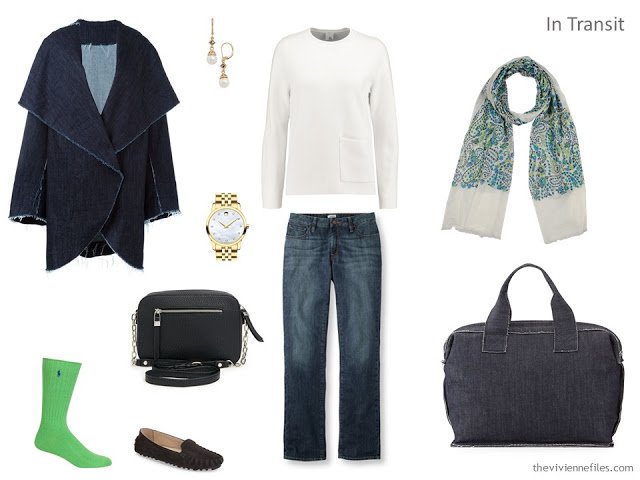 Coat – Norma Kamali; crossbody bag – Phase 3; earrings – Judith Jack; socks – Polo Ralph Lauren; loafers – Cole Haan; jeans – L.L.Bean; sweater – Iris and Ink; scarf – Mosaique; watch – Movado;
duffel bag – Norma Kamali
It's tiny. It's simple. And since she seems to have sold or donated about 90% of her possessions, it's going to be empty!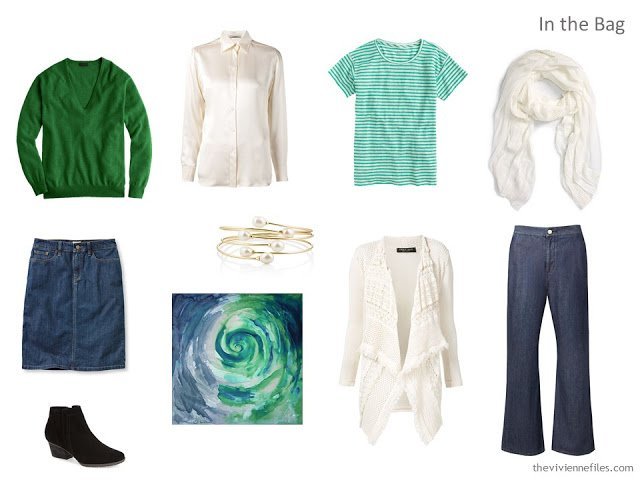 sweater – J. Crew; silk blouse – Bouchra Jarrar; striped top – J. Crew; bracelet – Fallon; scarf – Hinge; denim skirt – L.L.Bean; square silk scarf – Leona Lengyel; ivory cardigan – Twin-Set; denim pants – Uniqlo; boots – Blondo
She prefers to think of it as simple. She wants to see the lines, the colors, and the textures around her. Not a bunch of stuff…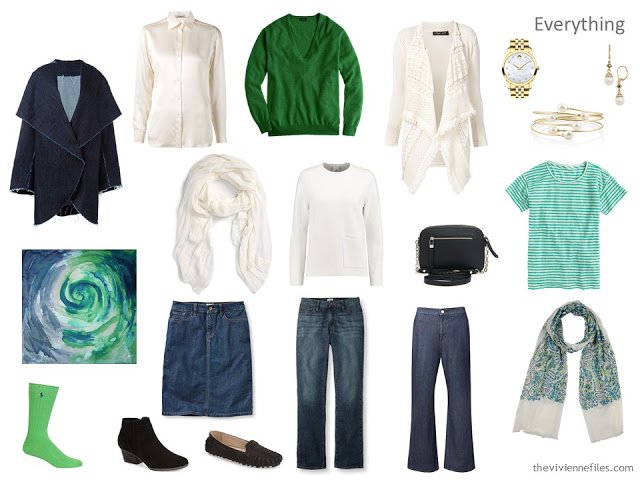 And yes, she plans to wear jeans to the closing, which she prefers to think of as "the opening." The opening of a new life. The opening of her mind, and her heart…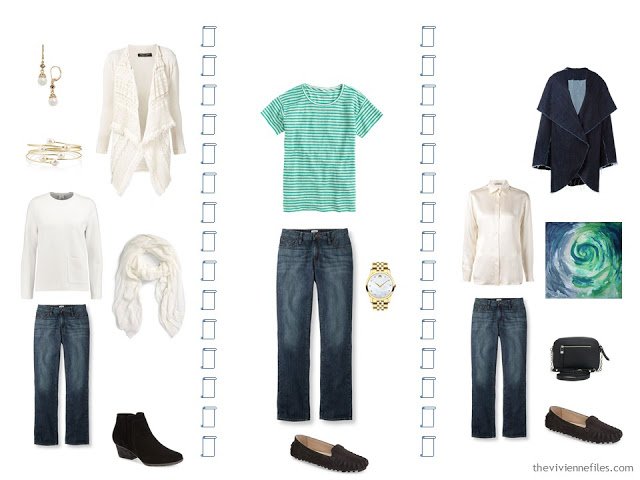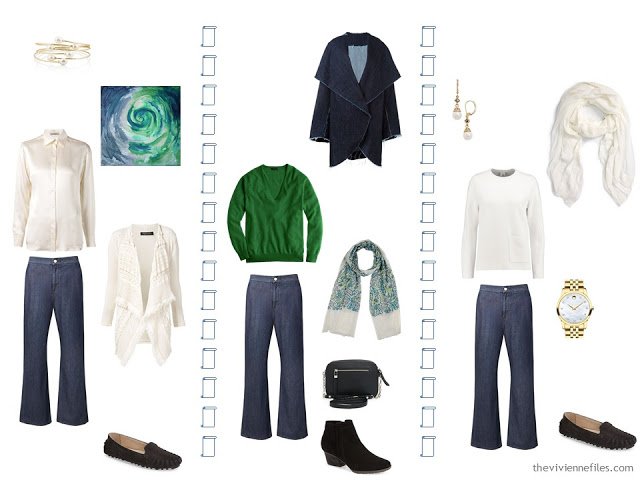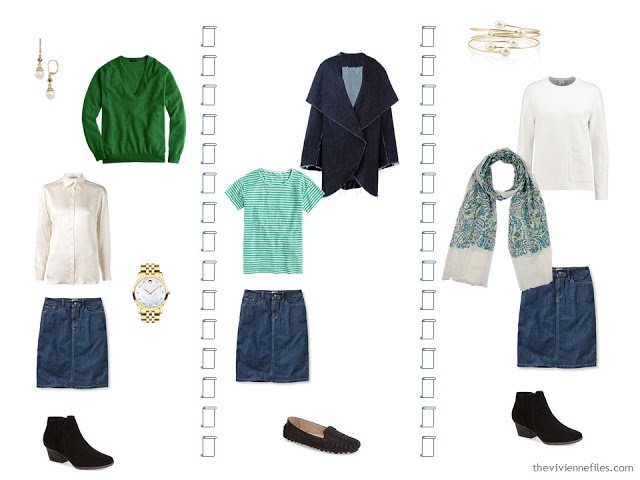 She's retiring in her own way, with her own style. This is what she worked for, and it's going to unfold JUST as she has dreamed…
love,
Janice