I'm going to start tackling the various color schemes you all requested – what a great, long, and wide-ranging list!Today I'm going to do the first of a couple using navy and beige…
First up, the favorite outfit: (for what it's worth, the most frequently mentioned accent color from you all was turquoise).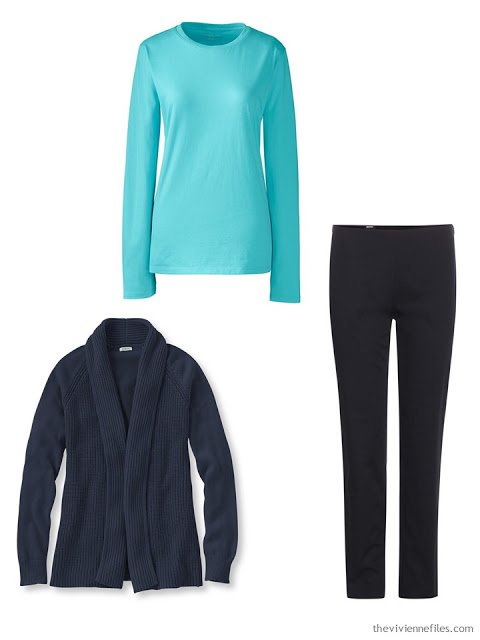 This request was for accents of both turquoise and yellow, so the color scheme looks like this: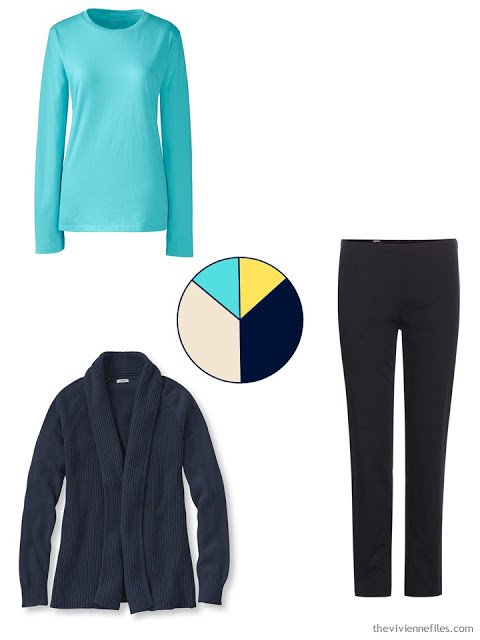 From here, for a while, this will look very familiar. I am a strong believer in the absolute necessity of investing in a core of neutral garments before you start going crazy with a lot of accents!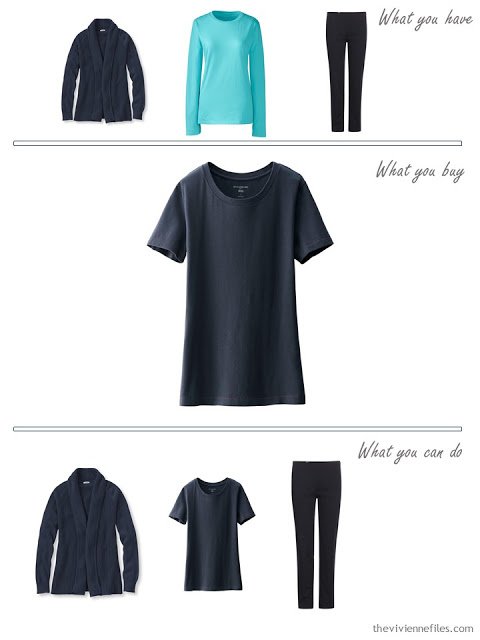 Tee shirt – IDLF Uniqlo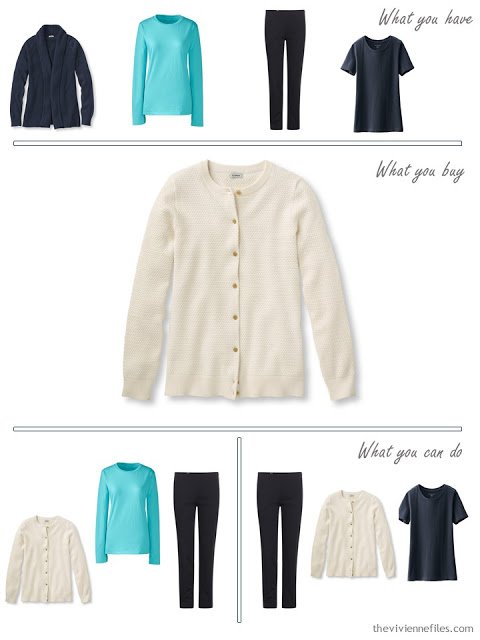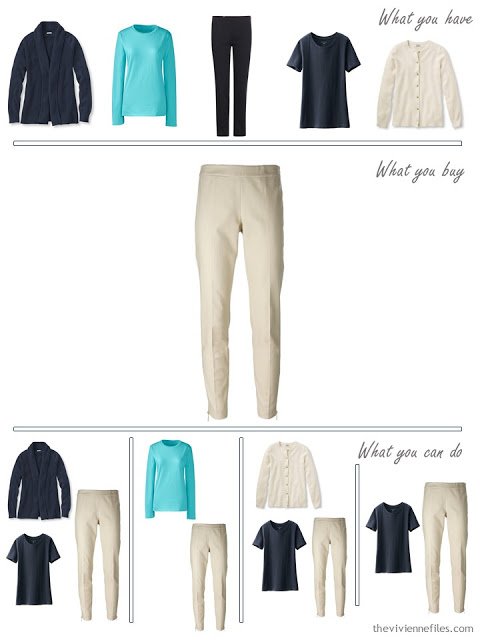 I could have included the navy and beige tee shirt I used before, but I've got a plan for stripes in another piece, so I chose this great floral top instead.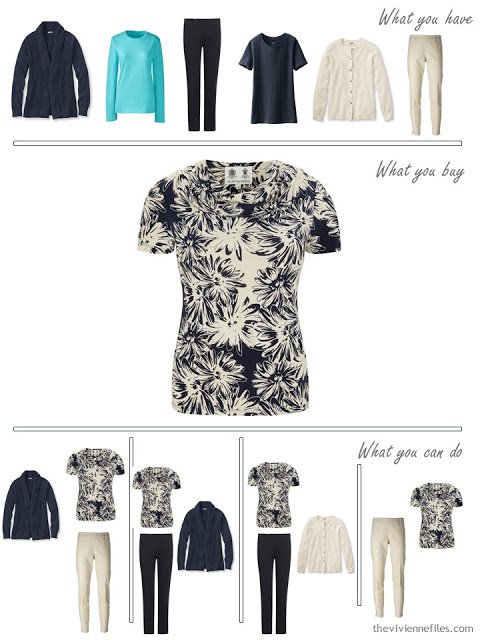 This is indeed the same yellow cardigan from an earlier post; I own 4 of these cardigans, so I'm a big fan!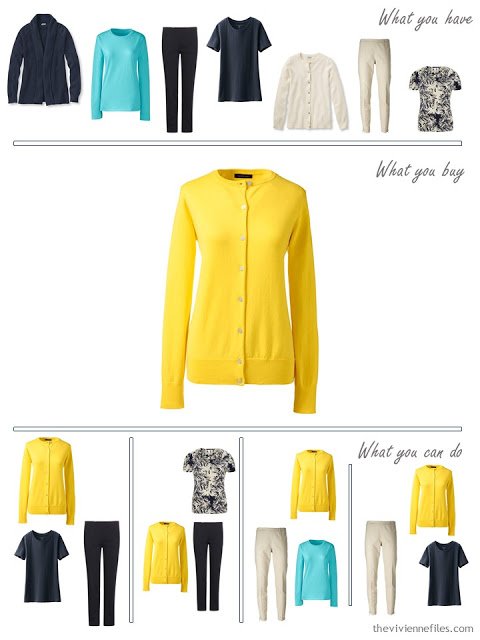 I just realized that this skirt has pockets! I love pockets…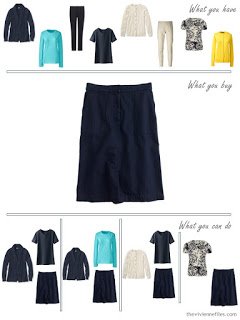 I can understand that Basquiat may not be your favorite, but I really wanted to include this tee shirt just to show you the range of possibilities for including accent colors in your wardrobe. Tee shirts are a great way to do this, because they don't cost a fortune, and they don't usually last forever – perfect for experimenting!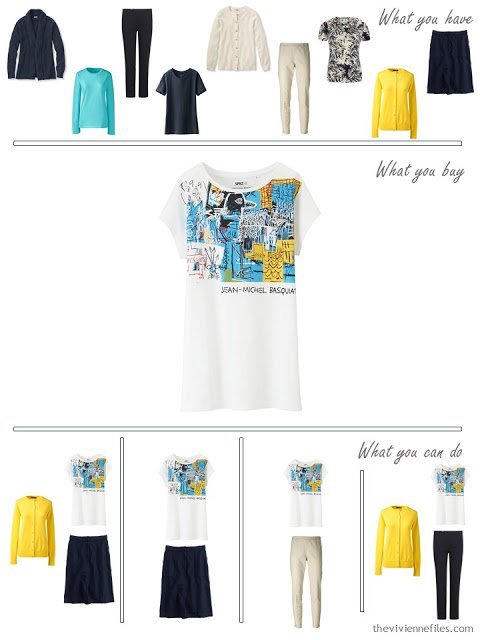 Shirt – Uniqlo
Once you've established your color scheme, keep your eyes open for any garment that includes 2 or more of the colors you're using. Items like this aren't common, and can be enormously useful.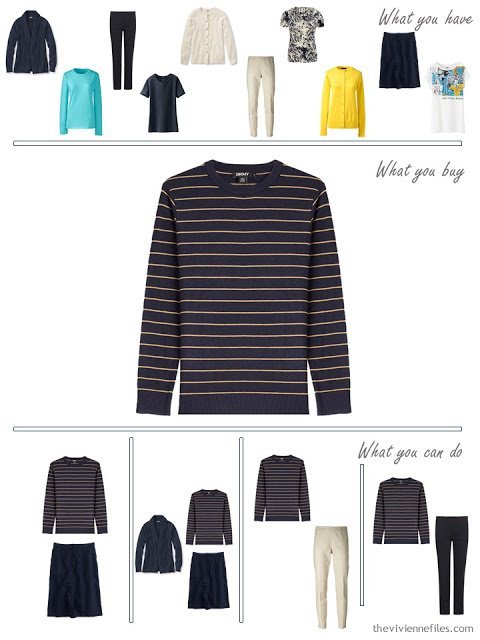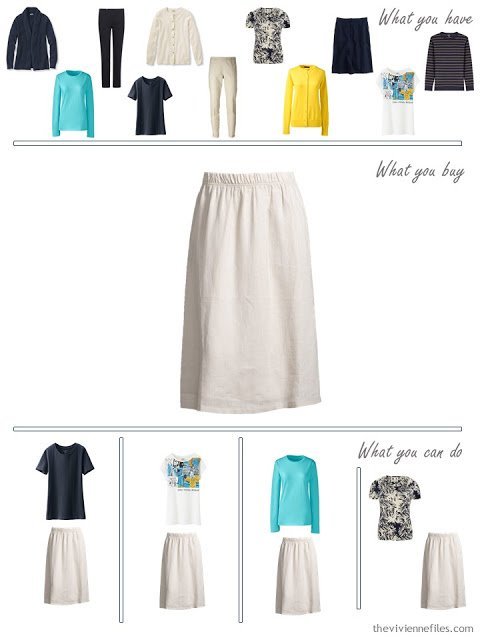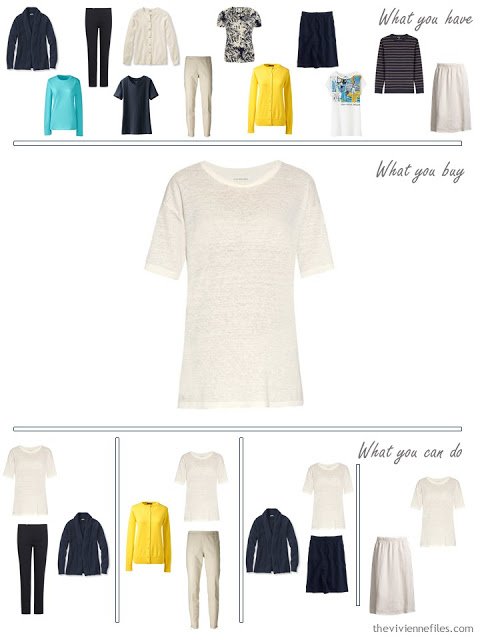 Once you have a well-established core of neutral clothing, a cardigan can be a nice way to incorporate an accent color. While a cardigan will last a LOT longer than a tee shirt, it's also a little bit away from your face, with another color underneath it, so your chances of complete failure are limited.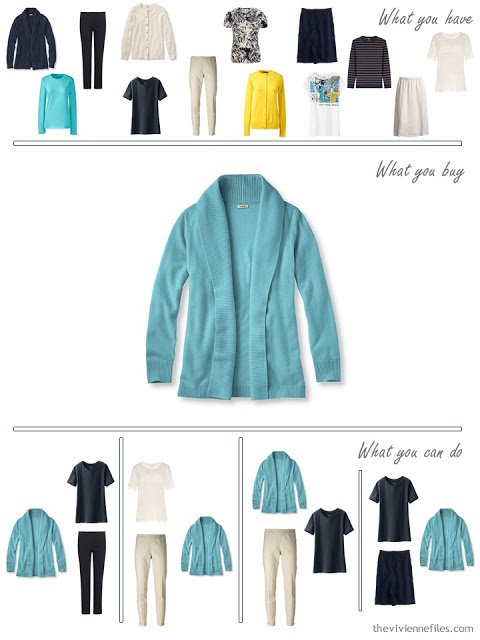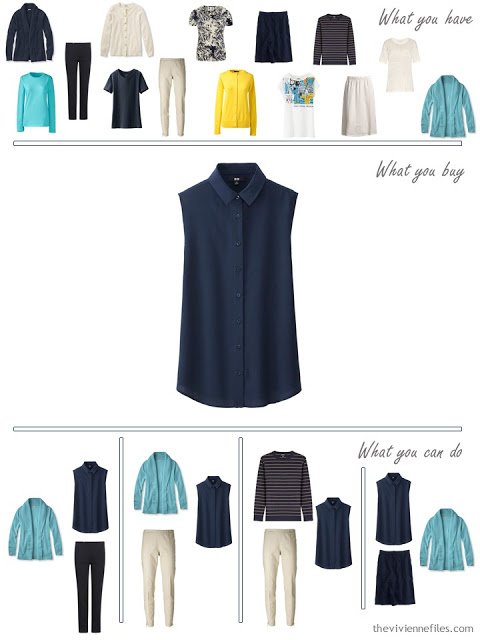 Rayon shirt – Uniqlo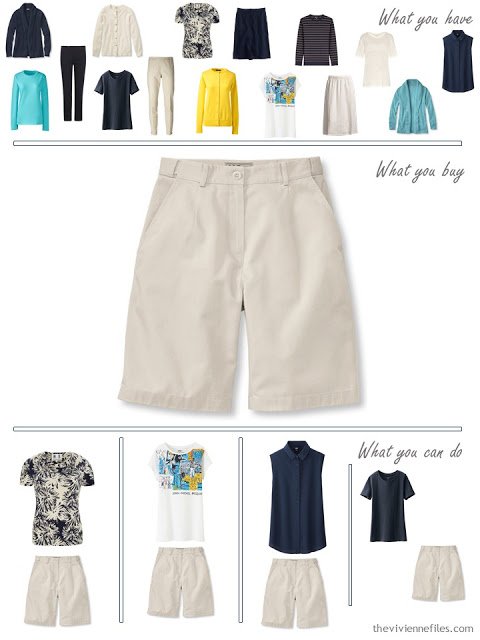 I changed fewer than half of the garments here, but I think that the wardrobe has a very different feel to it.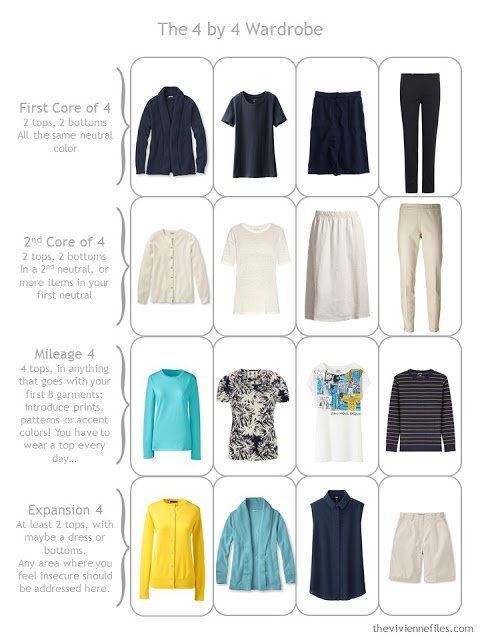 I have one more wardrobe using navy and beige, and then I'm going to go touring the possibilities with brown!
love,
Janice