January 28, 2016
A long time ago, someone asked for me to work with a painting by Degas; it's taken months, but I'm finally on it! (I really do try to get to as many requests as possible, I hope you understand…)If you just glanced at this painting, it might seem somber and sort of gloomy. But give it a minute – there's a lot of warmth and beauty here. These women appear comfortably tucked up in the lap of luxury!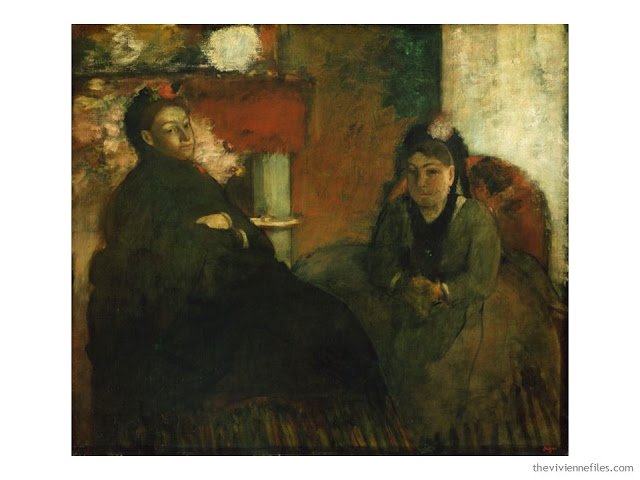 So I felt that the black component was impossible to avoid, but it seemed equally inevitable that the accent colors would be warm: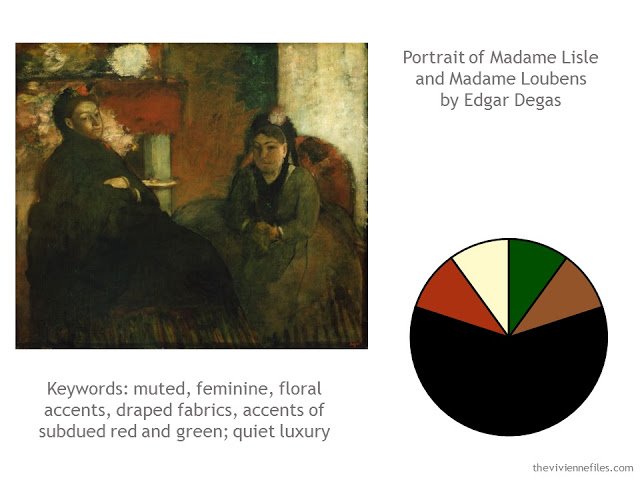 No Need for Accolades
Now that everything is finally accomplished, and all of the celebratory events are beginning, it would only be natural that she might want a bit of the credit, and of the attention!
But she's actually very comfortable being in the background. She knows what she contributed, and that's quite sufficient for her – the praise of others isn't really necessary.
She's quite used to taking GOOD care of herself. If anybody ever bothers to pay close attention, they can clearly see that she's quite well-rewarded for her efforts. Yes, she provides those rewards herself; is that wrong?These pants look like Eileen Fisher "slouch" pants, at a fraction of the price…
This is what she has packed for the events. It might seem dark and retiring, at first glance. Closer attention will show that everything has a touch of the "special" about it… That's the way she likes it!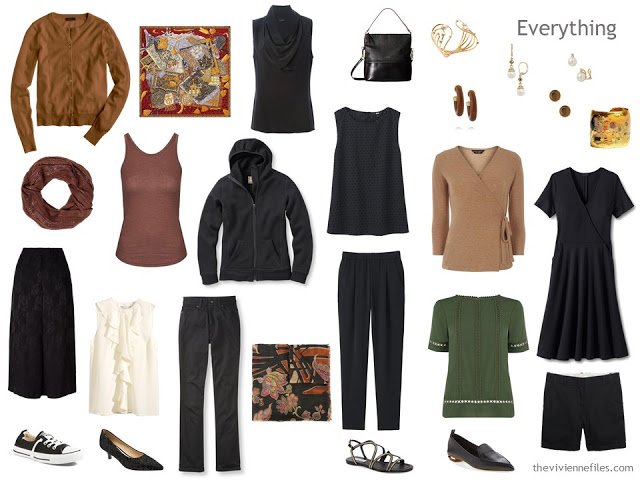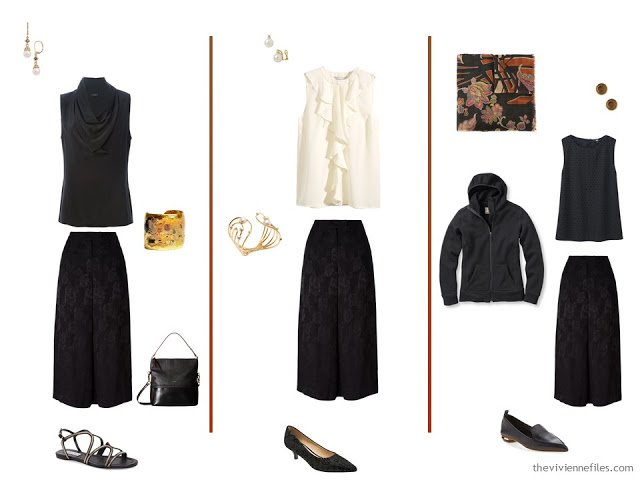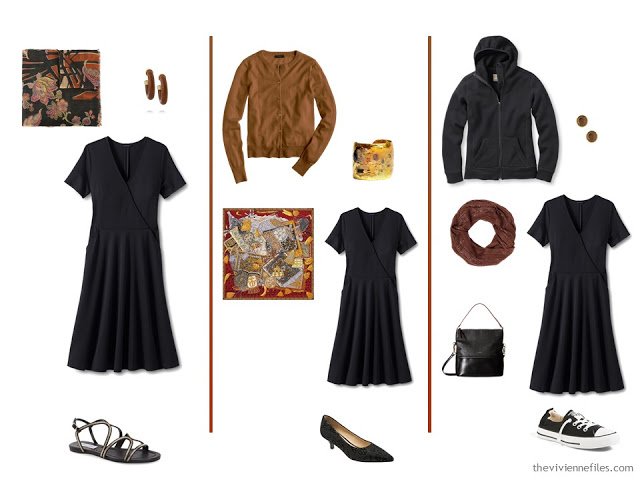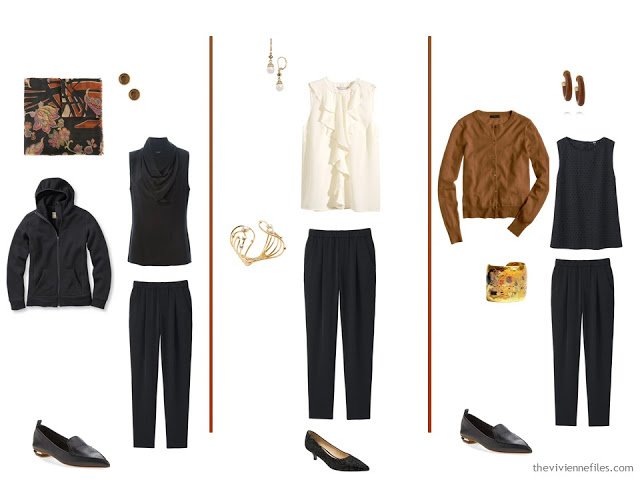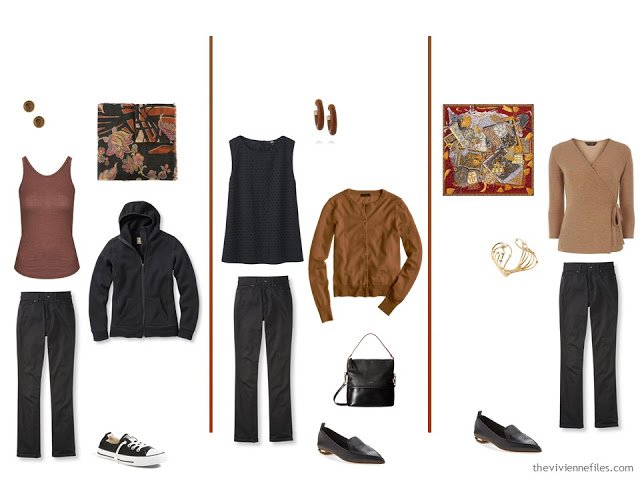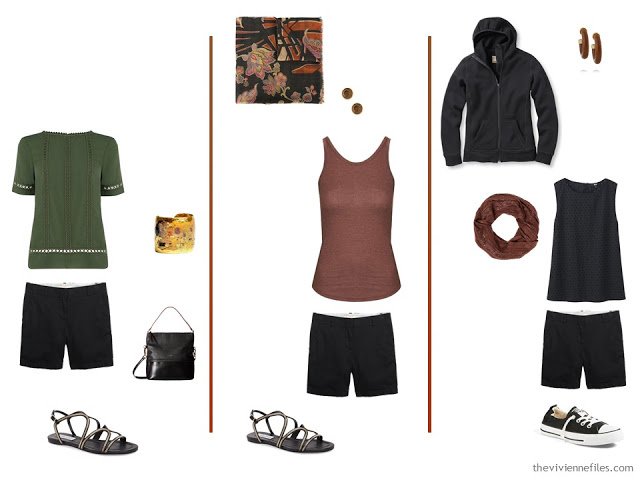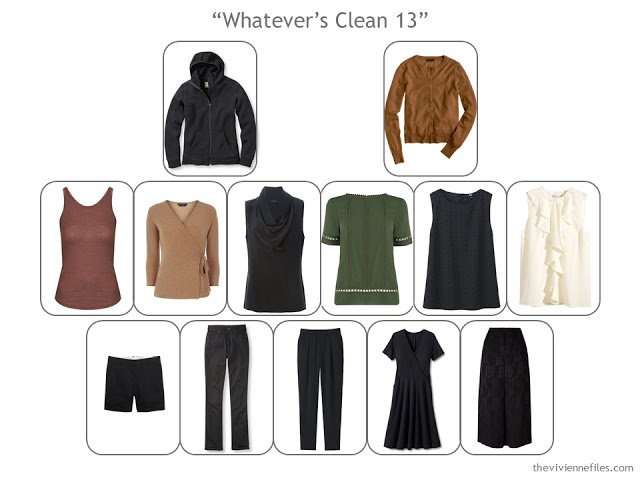 If you count on yourself for appropriate rewards for your achievements, you are never disappointed! And you always get exactly what you'd most like…
love,
Janice