November 13, 2015
Who wouldn't want this?
Such lovely colors….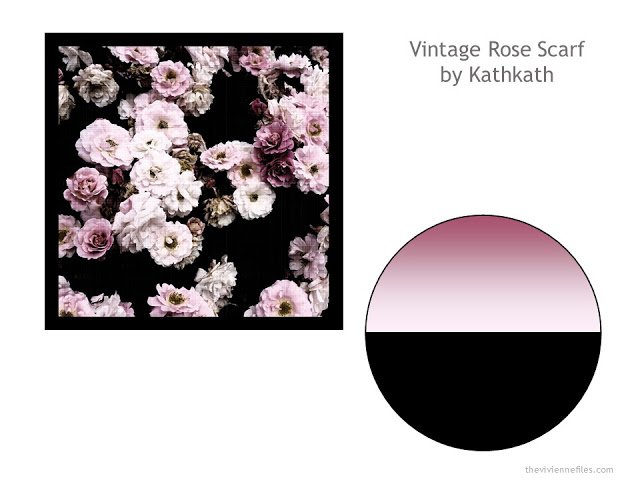 I wanted to think more about the idea of the "Whatever's Clean 13" and different ways to go about creating a grouping that will simplify your life – at least when you're getting dressed!
So I thought I'd dig WAY back into the archives of my brain, and The Vivienne Files, for the "Not So Crazy Eights" – the idea that owning eight garments in the same color might be the smartest thing you can do.
Let's hypothesize that someone in the world is pretty committed to her black wardrobe, so the first eight aren't terribly difficult. That said, she's in a little bit of a pickle for the upcoming holiday season; her friends and family aren't the strapless sequined crowd, but she should at least look a bit more festive.
And she's hankering to include something more feminine in her life – a flowered scarf might be perfect start…
But first things first:
Simple, classic, well-made basics that give her a solid 18 outfits right away; some well-chosen accessories will make a world of difference here: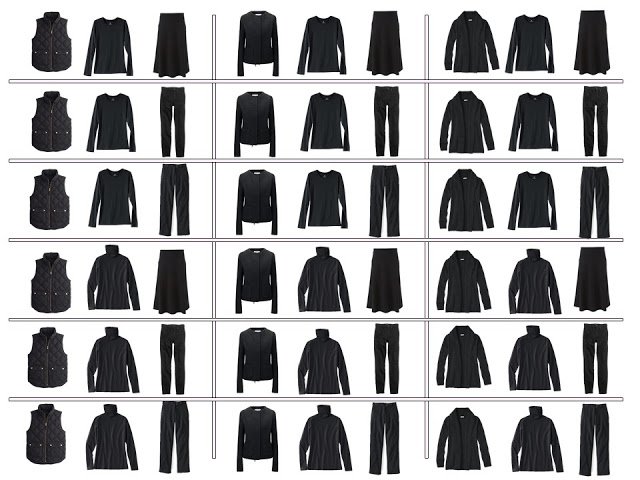 And yes, it makes perfect sense to own multiple tee shirts in neutral colors. Let's not investigate too closely how very MANY black tee shirts are in my closet!
Now, let's express her inclination toward the floral and the feminine with a few pieces of inexpensive jewelry. And it's always important to make sure that you've got comfortable footwear in good repair, and a simple bag ready to go…
I made a point of not going over the top on these pieces of jewelry because of the tentative nature of our heroine's foray into the floral. When she is more confident that this is a long-term style element, she can break out the big diamonds…
Here's where she has to make a serious commitment to test-driving an accent color. Although it's entirely possible that she already owns a couple of these pieces, as she is drawn toward the flattering beauty of rose colors.
These pieces don't all have to match, although once you find a skirt like this, it's worthwhile to ensure that all of the shades of rose blend well with it. Unless you're planning on wearing multiple accent garments together, they only need to be in the same color "family" and look good with your colored accessories, like scarves.
Now, if she has these 13 pieces of clothing, and she adds some delicately floral accessories, she will be ready for almost anything that the upcoming winter holidays offer.
Okay, the bracelet is sort of over the top – I could NOT resist showing it to you! But it's the kind of piece of jewelry that can change an entire outfit…
This is her capsule for the upcoming season: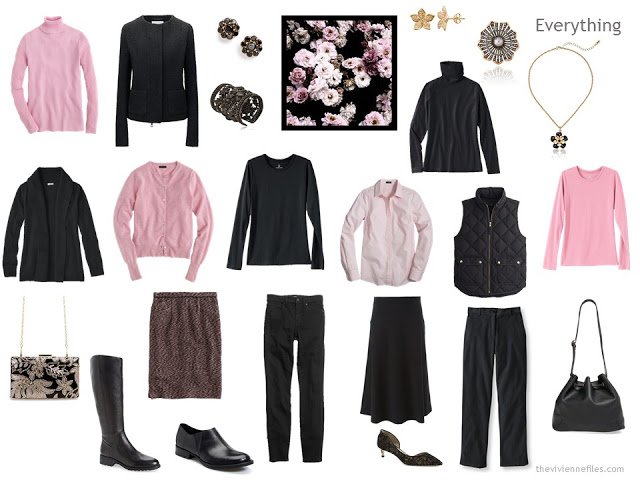 All SORTS of ways to put these pieces together: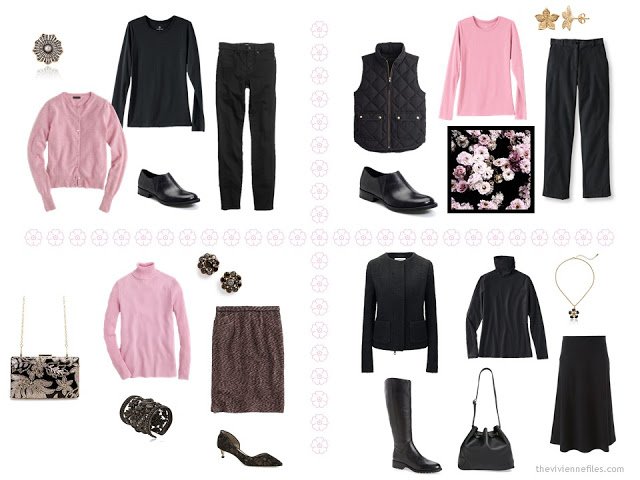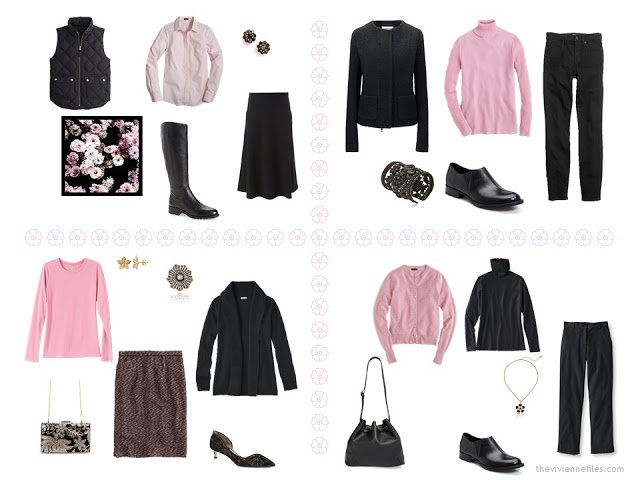 And this is, indeed, a "Whatever's Clean 13" of the best sort.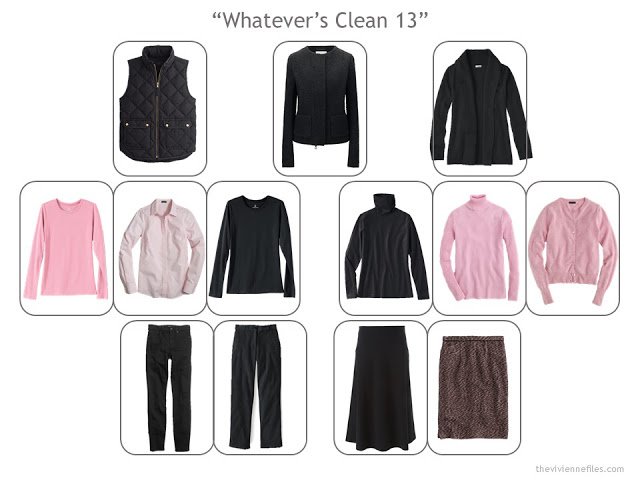 I could make it through 'til January with this…
love,
Janice