September 15, 2015
Okay – let's dress up the redheads, warmly complected, freckled gentlemen that we love so much!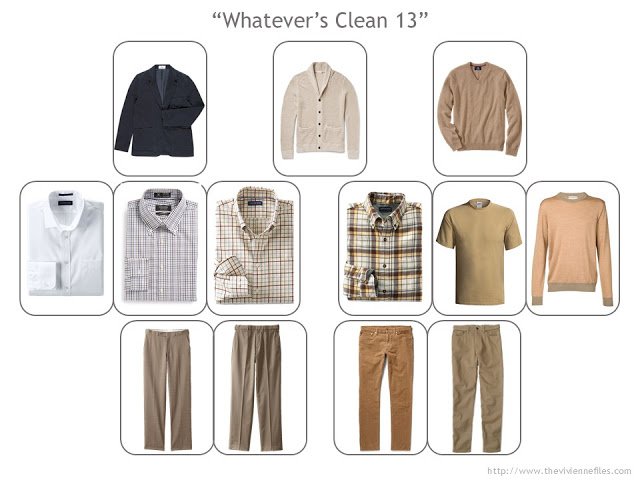 In the best of all possible worlds, I'd find a lovely brown tweedy blazer for this guy, but in the interests of providing a wardrobe with maximum utility, I'm sticking with a navy blazer. Navy blazers are an instant signal to the world at large that you're dressed up – even if half of the other men in the room are ALSO wearing one, it's just always the most appropriate option, short of a suit.
If your level of dressiness can step down half a notch though, look for a beautiful blazer in checks, tweeds, or plaids that will combine all of your lovely warm colors. They are available in every fabric from the coolest linen to nubbly hairy tweeds…
Cardigans!!!! With a beautiful shirt, nice trousers and a knit tie there are very few places in our world that these options won't take you. I remain staunch in my believe that nothing in the world flatters a man more than a cardigan…
Much more casual options now, but still beautifully pulled together:
 I will always try to accommodate the most casual needs of our sweethearts, but with a beautiful sweatshirt that's NOT traditional, and some really cool shoes, too…
These come together nicely, don't they?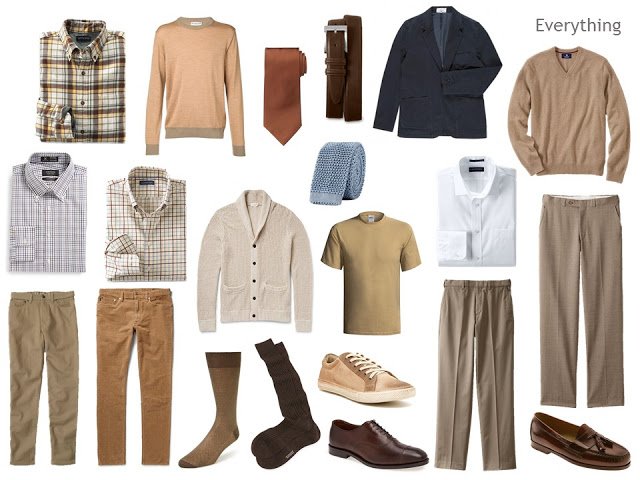 As I did yesterday, I show a few outfits that are possible using each of the trousers: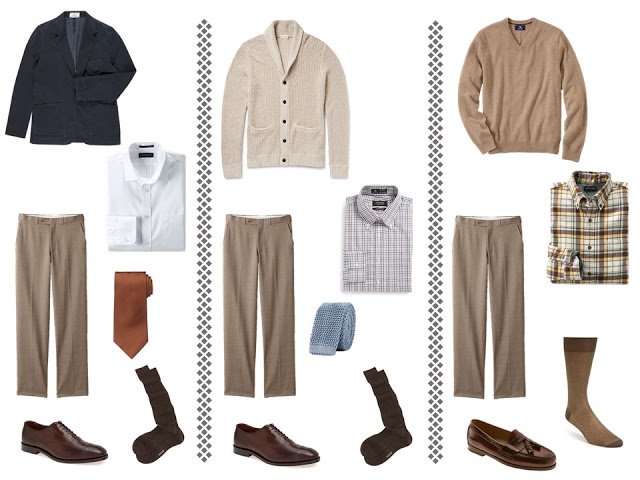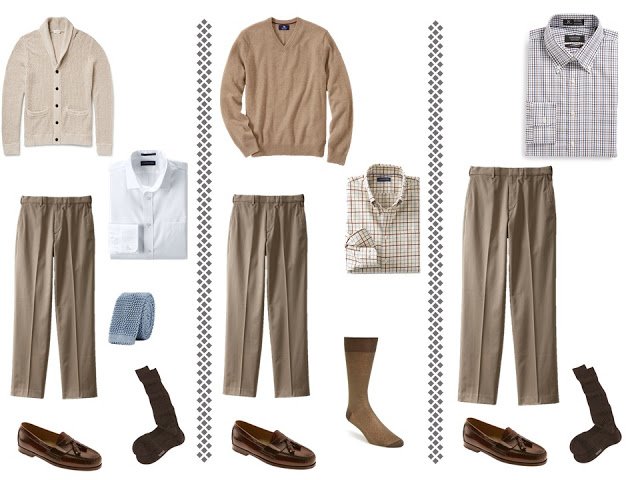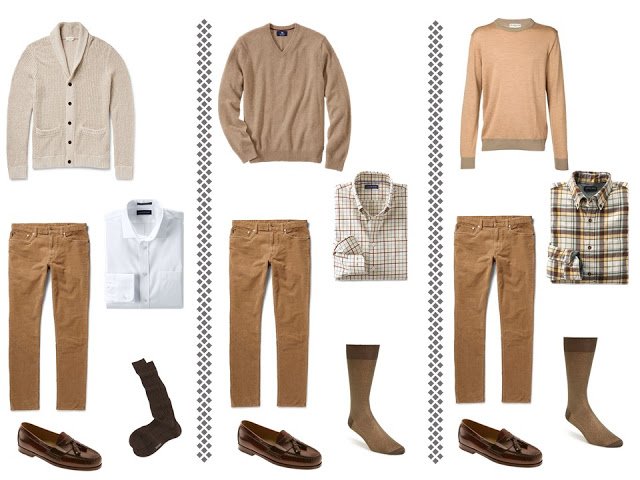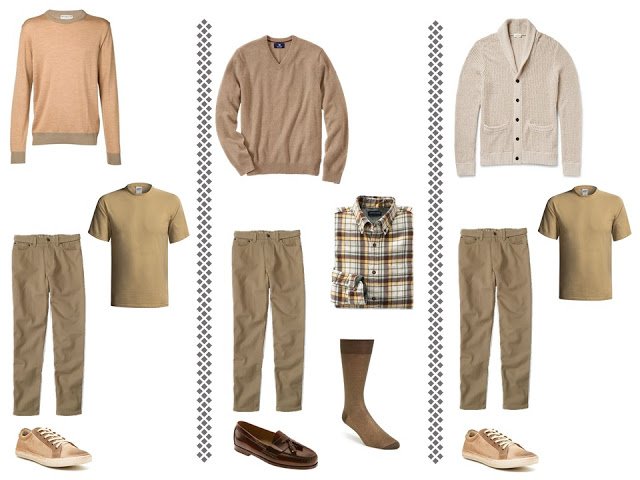 I'm really pretty eager to try this exercise for warmer weather, if I can find the clothing images available… Men's clothes are SO lovely…
love,
Janice