July 8, 2015
Yesterday, after I worked on
Camposanto
, I was thinking about the inherent utility of a wardrobe that had a khaki and white core, and how virtually any accent color would work well with those 2 neutrals. And of course, I'm thinking about tossing black into the mix…
So in the comments, someone mentions this MOST elegant and compelling painting!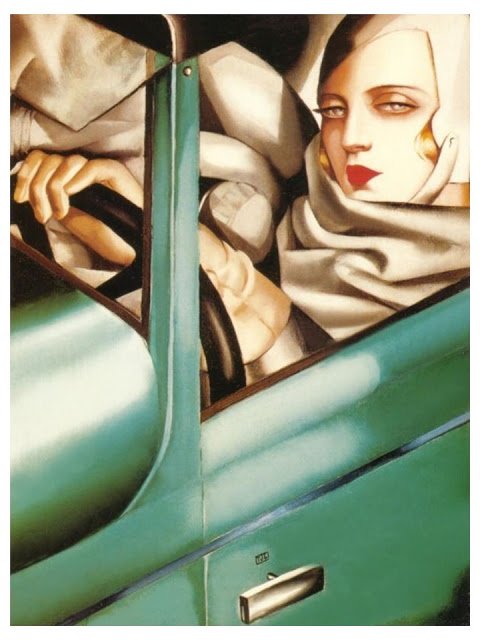 White would also work beautifully here: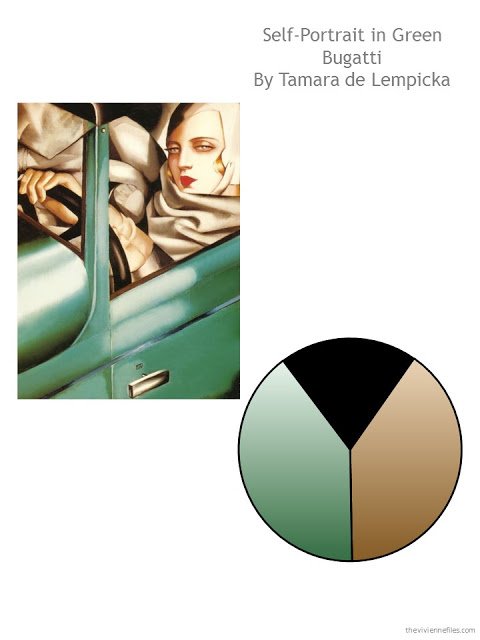 In the interest of showing how versatile a simple, solid core of clothing can be, I kept yesterday's Core in camel, or tan, or whatever you wish to name this color.
When looking for the black Core, I tried to find pieces that had some swish to them. Tamara has always looked like someone who could carry off a good swish!
And then some green! If you're feeling INSANELY extravagant, get the green sweater, and if you want to pile on, there's a matching skirt to the printed shirt…
I liked the feel of an embroidered skirt, and I thought that a simple white top might be handy!
I kept some of yesterday's accessories, but today I figured we HAD to have sunglasses and a scarf. They just seem to suit the mood of our painting, don't they?
This really could go a long way – and imagine if you ALSO had the purple and white from yesterday! Summer could thrown nothing at you which you couldn't handle with gorgeous style.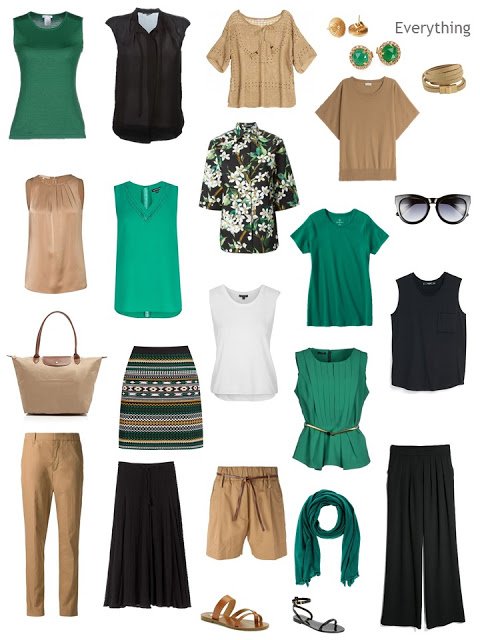 As much as this grouping is based on art, it also has some roots in hard wardrobe logic: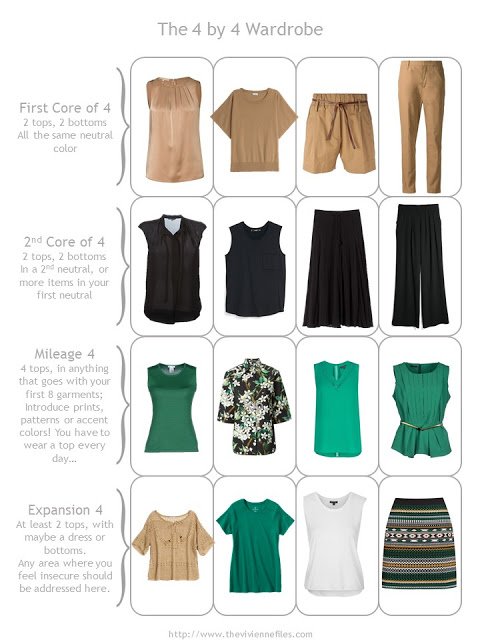 Mmmm, I see a warm weather vacation here!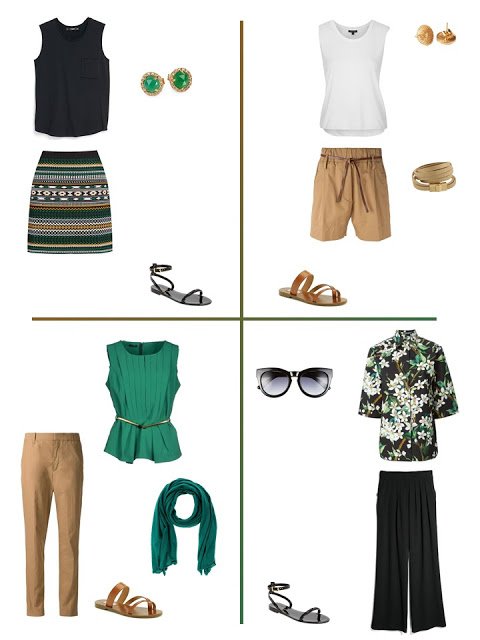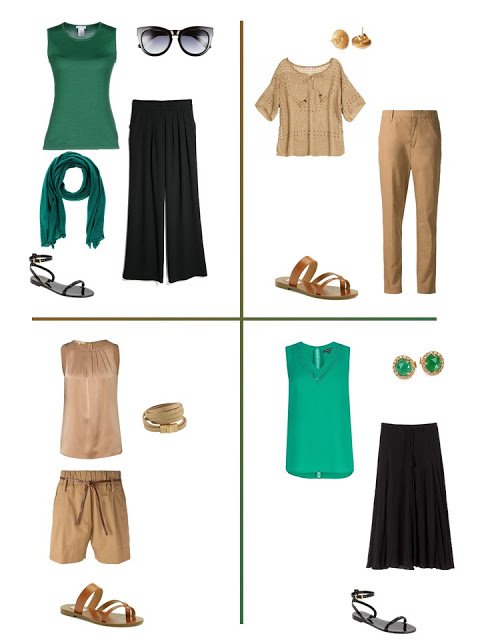 I'd be comfortable with a suitcase that included both green and purple – what do you think?
love,
Janice