June 11, 2015
You wanted to see this idea "warmed up", and many of you mentioned leopard… here it is!
I swapped out the beige garments for a warmer, more golden shade, and I chose a brown cardigan because it's just lovely! Some leopard accessories, and you're ready to travel…
This is how the template filled up – it looks really coherent, and you can clearly see that everything (including the striped tee shirt) will work together.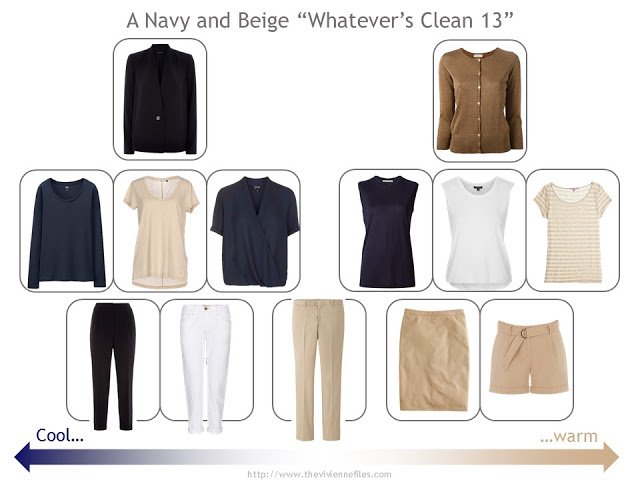 And this helps us visualize everything, including accessories. The 2nd tote bag is the kind of thing that you would smash down in your outbound suitcase, and then use to carry purchases on the return. It was SO reasonably priced that I could easily justify 2 totes in one wardrobe capsule!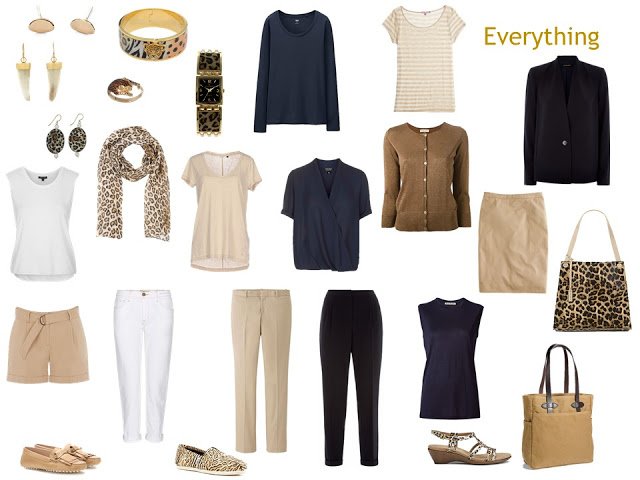 I love these outfits: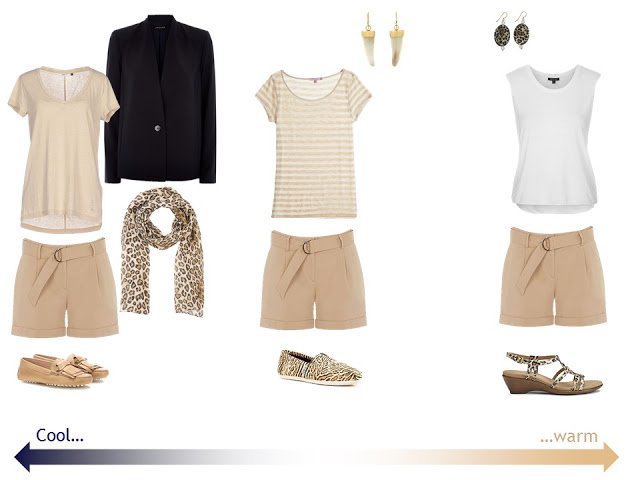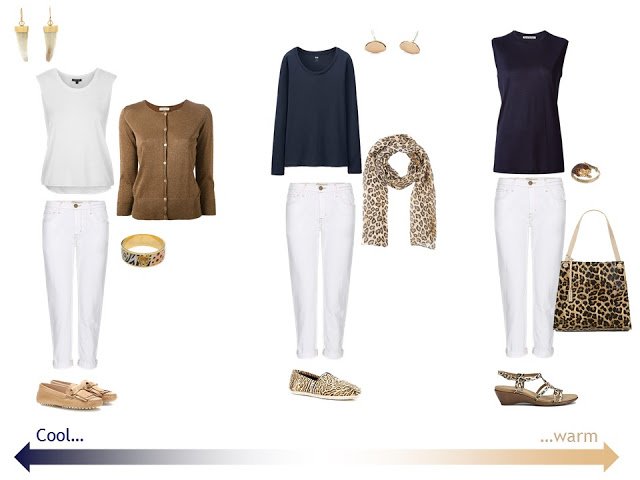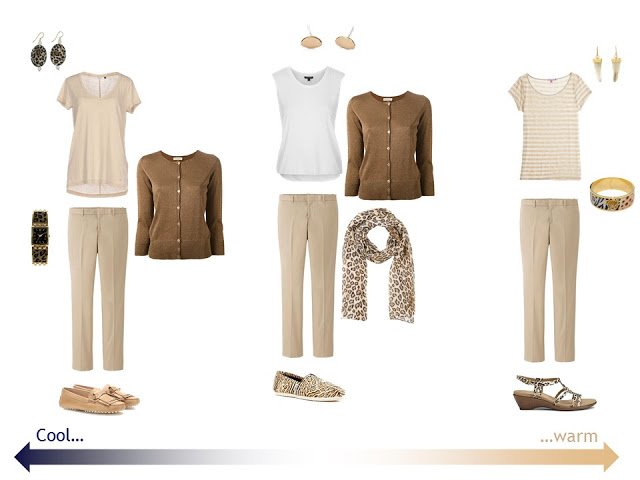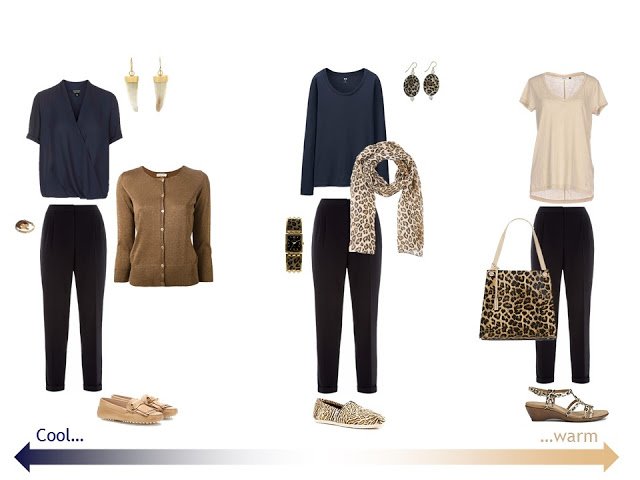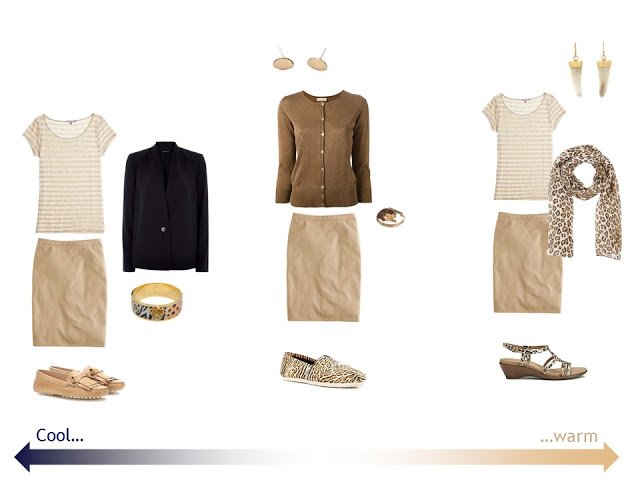 Coral might be the next accent I bring into this wardrobe…
And a Public Service Announcement: posts here on The Vivienne Files might be irregularly timed, or just plain missing in action some days. I'm having surgery on kidney stones next week, and my preparations, and recovery, seem to be one of the mysteries of the ages!
Rest assured, when I'm able to, I'm here, and working away for your entertainment and edification…
lots of love,
Janice