June 12, 2015
Oh, this was FUN! It's delightful how much difference the change in accessories makes in the look of the whole capsule.
First up, a wonderful scarf, and some classic, inexpensive coral-colored jewelry. (it goes without saying that we don't wear real coral – no reefs will be destroyed to adorn us!)
And then I changed out the shoes, the rest of the jewelry, and tossed in a cute little clutch! The only clothing that I swapped was to substitute a coral cardigan for yesterday's beautiful brown one…
Just the one change in the template makes a difference!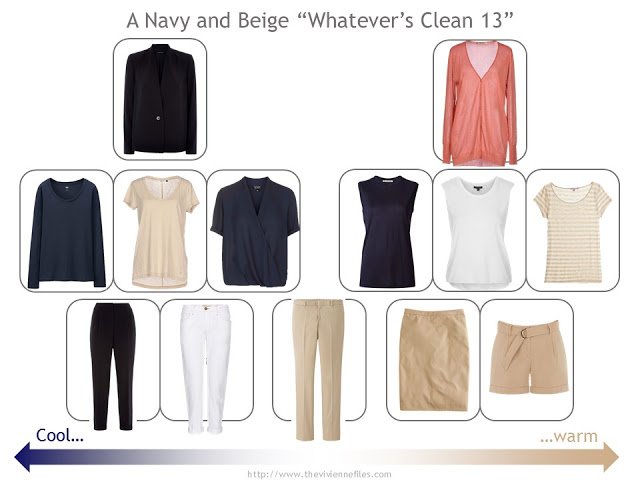 This overview looks VERY different from the one with the leopard accent, to me. Accessories really do make a difference…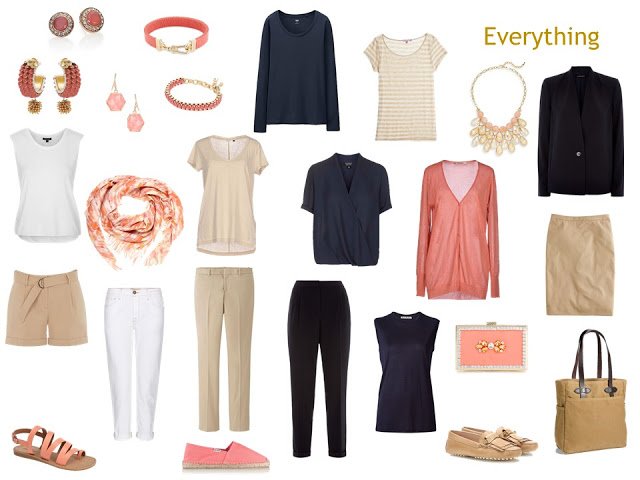 And you still have a wealth of outfit choices: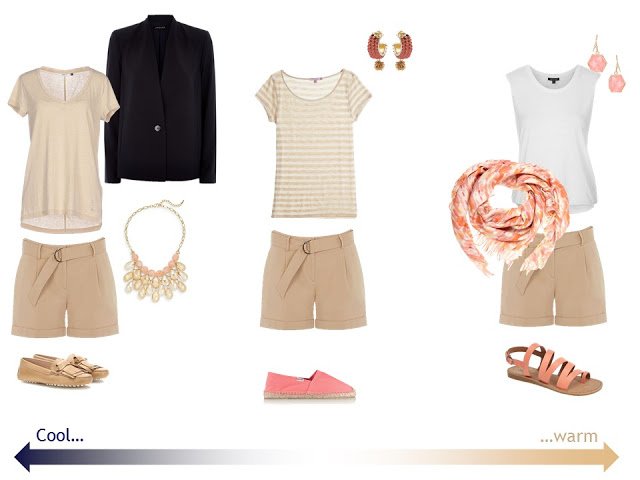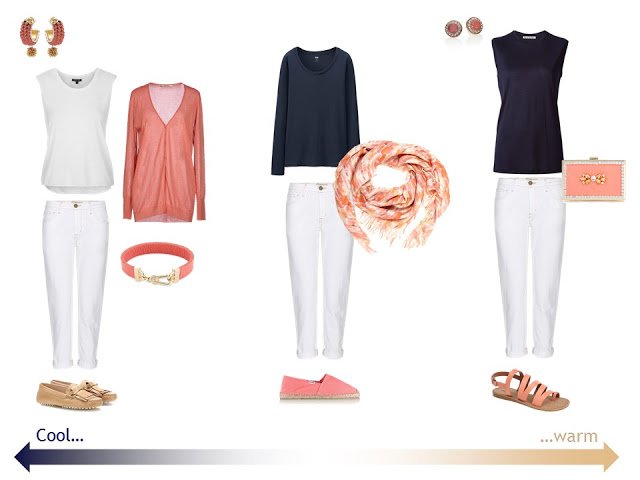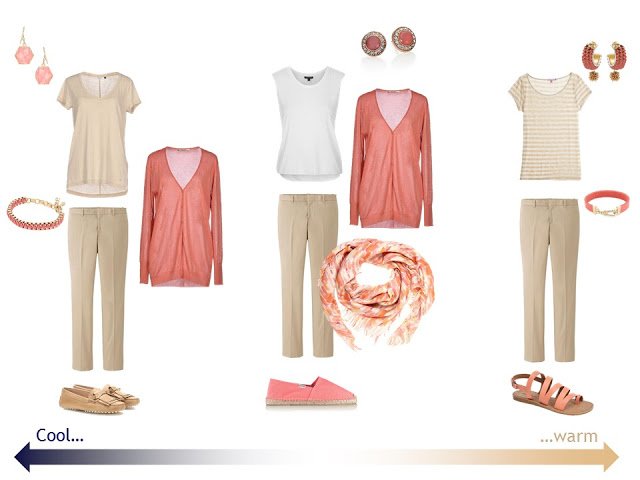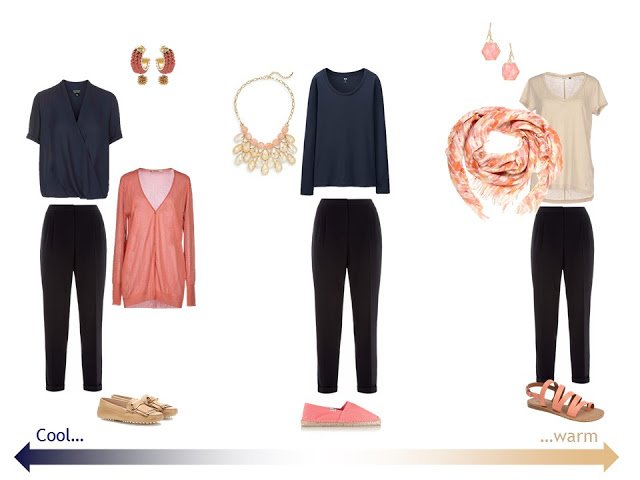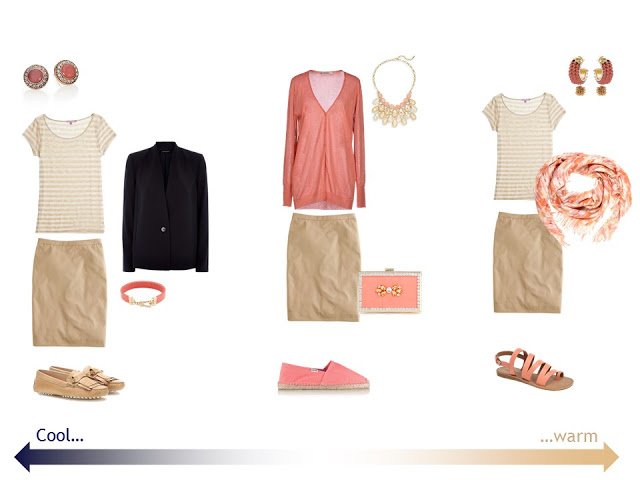 I'm thinking that muted green accessories might be fun – what do you think?
love,
Janice