June 29, 2015
So how does the gorgeous, warm palette from last Saturday translate into a much more casual grouping? Beautifully!
In order to keep the feeling of softness and flow, I looked for fabrics like corduroy, which has both depth and softness, moleskin, which has a nice plush texture, and of course silk. Gathers and jacquard fabrics also give us a little bit of grace and detail… (note: I even chosen nail enamels with shimmer, which gives a sense of movement!)
When choosing items to go into this wardrobe, always ask yourself "yes, it goes, but does it have the requisite fluidity and movement that gives me my desired image?" There's lots of brown and orange in the world, but much of it is crisp or static – not right for this! (I made an exception for the suitcase – a fluid suitcase is just weird to imagine, and would be a nightmare to pack!)
A weekend on the west coast of Ireland would be all the more delightful if you had this in your hotel room armoire!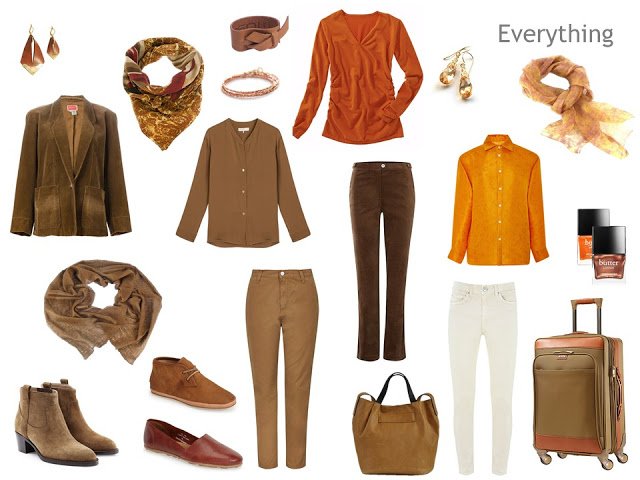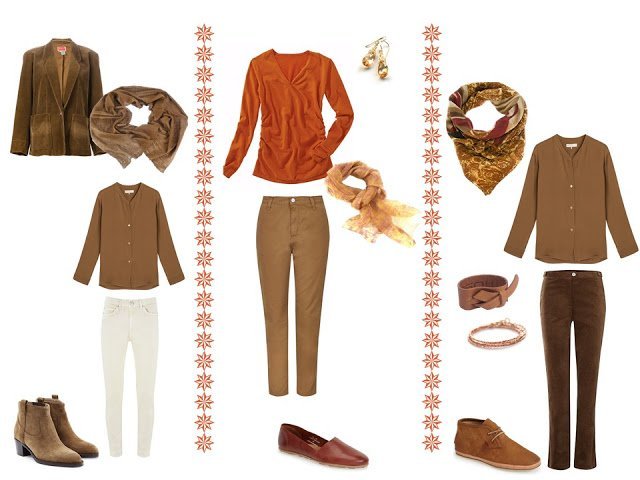 Just for our reference, this was the original painting, and the color scheme that I chose. This wardrobe doesn't include any green, but if you were going to ramp up from a 4-Pack to something more abundant, the green would be a fresh change of pace…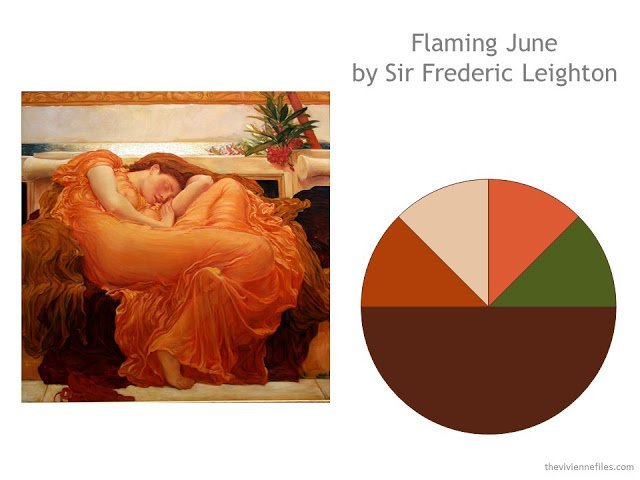 More painting suggestions, please!
love,
Janice