June 6, 2015
I was thinking a lot about yesterday's winning color scheme, and so I thought it might be productive to put all of that thinking into action! The first thing I did was start browsing around looking at scarves that might be harmonious with the color scheme in question; it's important to bear in mind that things don't always have to be dye-lot matched. If someone gets a big thrill out of noticing that something you're wearing isn't EXACTLY PRECISELY the same color as something else… well, they're easily amused, and you've done the good deed of keeping them entertained. Some people will complain that their ice cream is cold…
So I found this beautiful Hermes scarf:
And I thought I'd monkey around with the black clothes that I used the other day. I really like this simple assortment of clothes – they're versatile, appropriate for all kinds of occasions, comfortable, hard to get dirty, and not mad expensive.
Just as before, I went looking for happy "families" of accessories. First up, the elusive persimmon, which turned out to be more visible when I searched for rust, terra cotta, or just plain orange. I particularly like the juxtaposition of really inexpensive jewelry with the high-priced sunglasses and bag. As in many families, monetary situations can vary widely…
This works!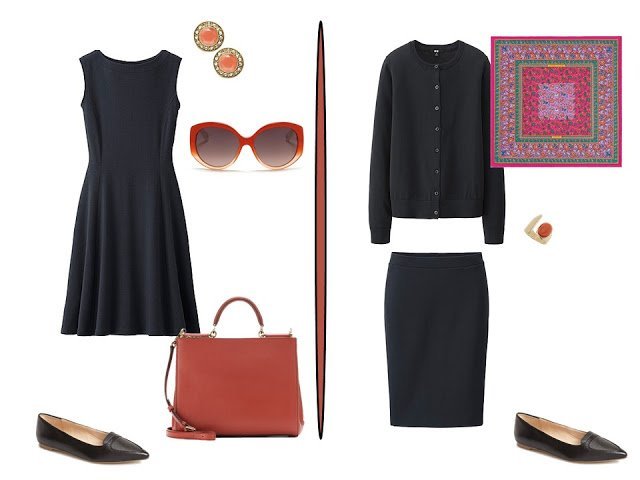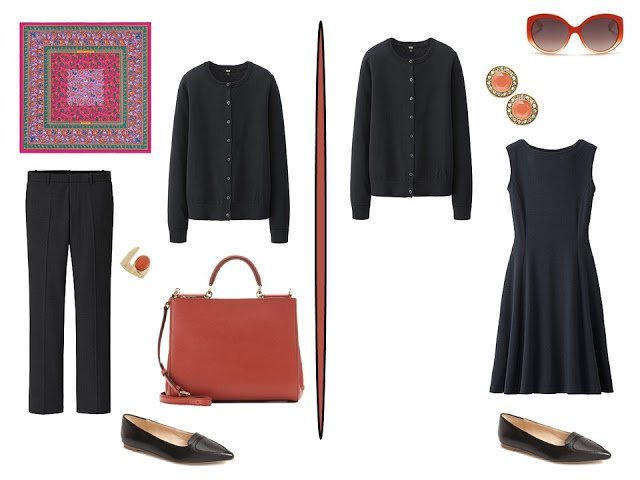 Emerald as an accent is much easier to find, but there are millions of shades of green in the world, so a swatch or a chunk of embroidery floss with you is always a smart way to remember your chosen color accurately.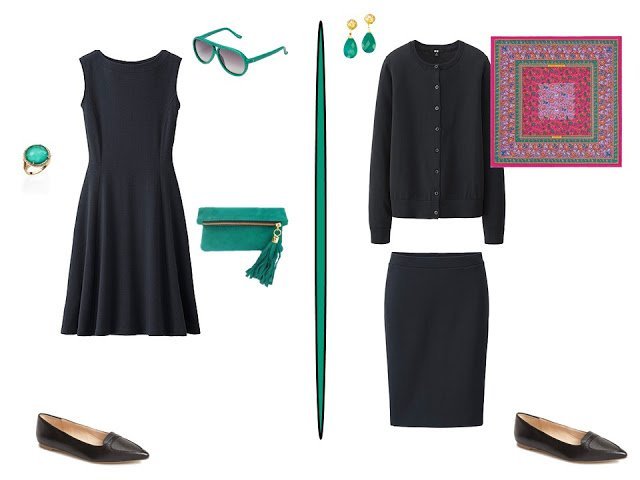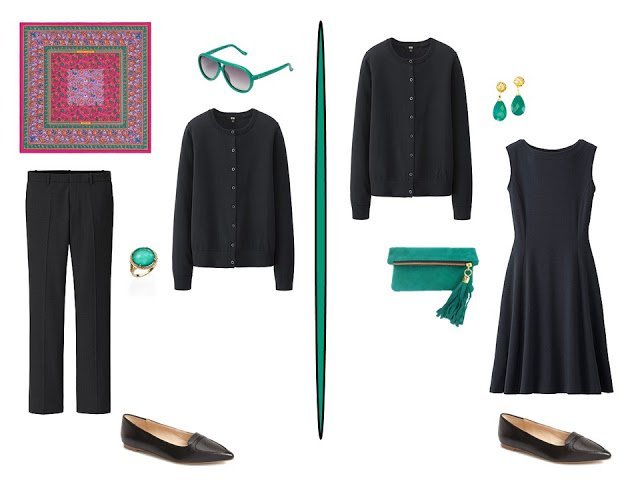 Heliotrope was a color that came up with about a hundred different suggestions, but this one seemed most common, so until I hear from the winner of the scarf, I'm going to assume that this is the color she meant. THIS is a statement color! And happily, there are a few semi-precious stones in this color, so there's quite a bit of jewelry around in this glorious pink.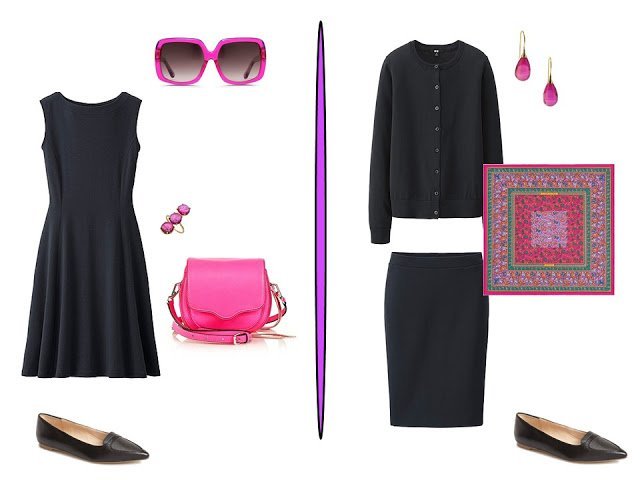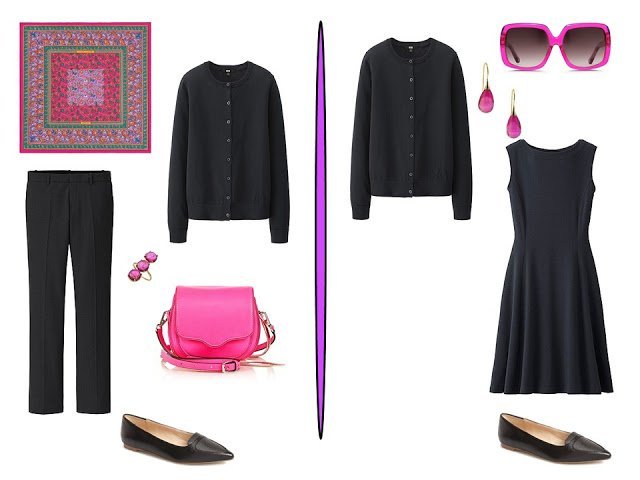 I'm still definitely going to do a more extensive wardrobe in these colors, but I want to wait for the bracelet, and to hear from our winner what wardrobe neutral is her favorite.
love,
Janice