April 11, 2015
This spring is a festival of Eileen Fisher! There's an Eileen Fisher Company Store in Schaumburg, in the west Chicago suburbs, which is a wonderful place to shop if you have both a plan and some discipline! Couple that with being able to get Eileen Fisher clothes at every department store in Chicago, and the canny shopper can often scare up some good deals!
So, for this upcoming warm weather period, I've got a new red twinset-ish sort of arrangement, as well as a pewter cardigan, a GORGEOUS silver silk jacket, and my engineering-striped dress. (the black dress I bought in New York qualifies as a neutral, if anything ever did…)
I'm just going to work with five simple black garments…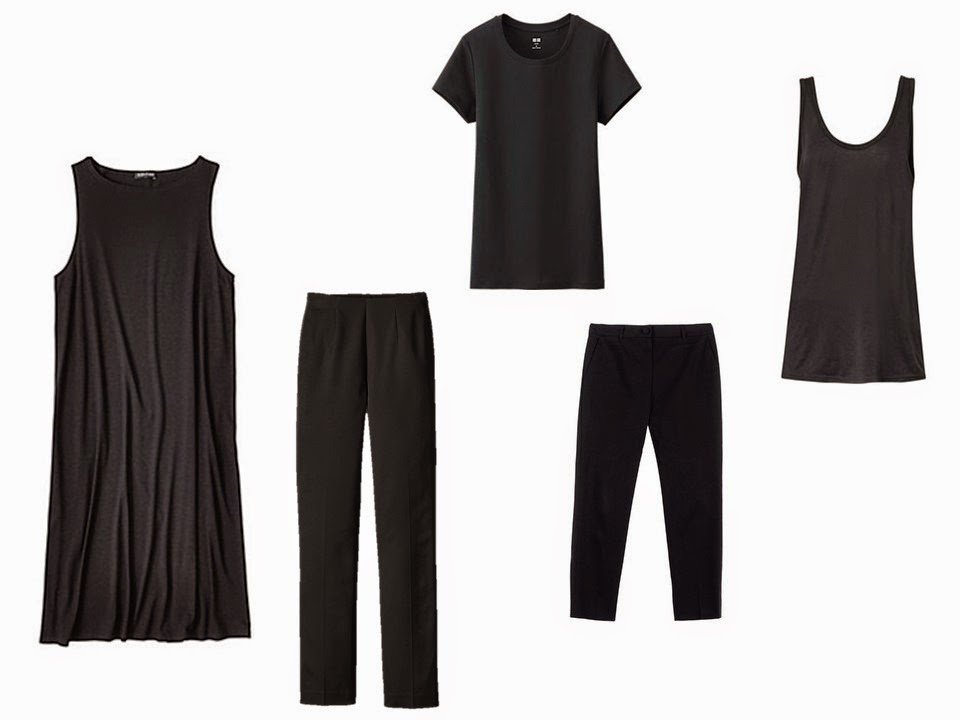 The thing that will really make all of the difference here is the mountain of great accessories I have: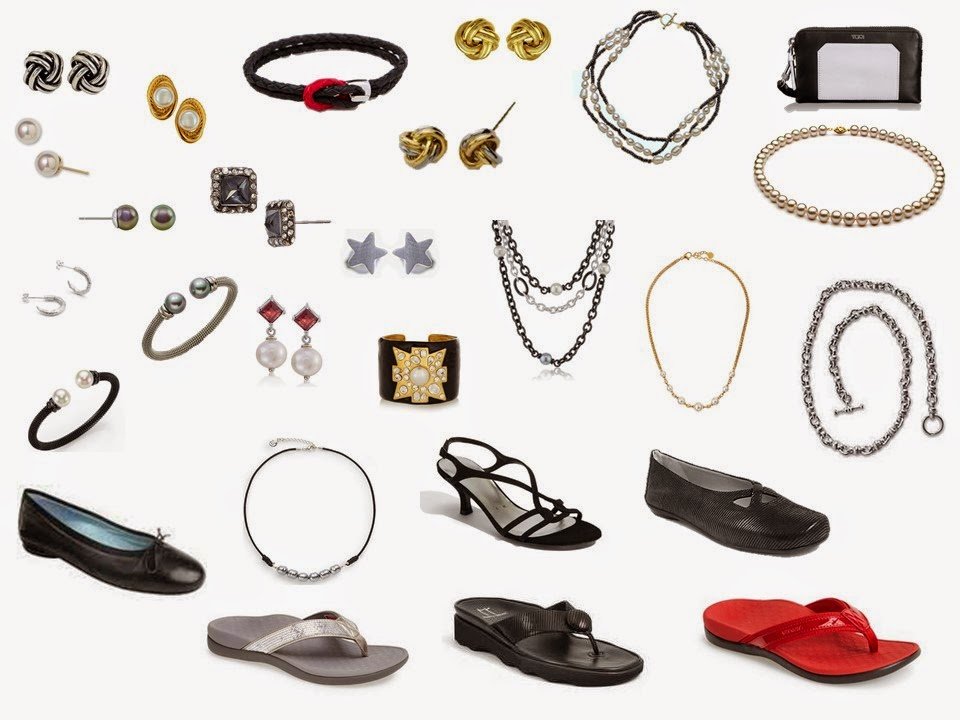 The silvery silk jacket is going to make anything I own look dressier…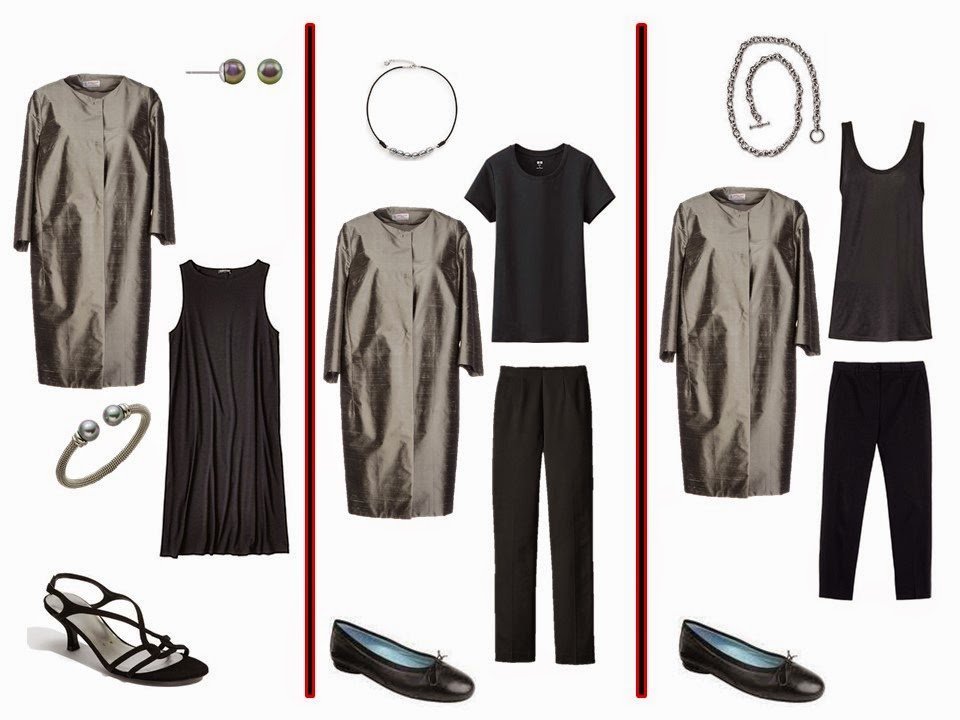 While the red is cheery and bright. My new bracelet from New York, with the bit of red detail, is excellent here. And I dug out a pair of garnet and pearl earrings that are going to be worn more than they have been in decades!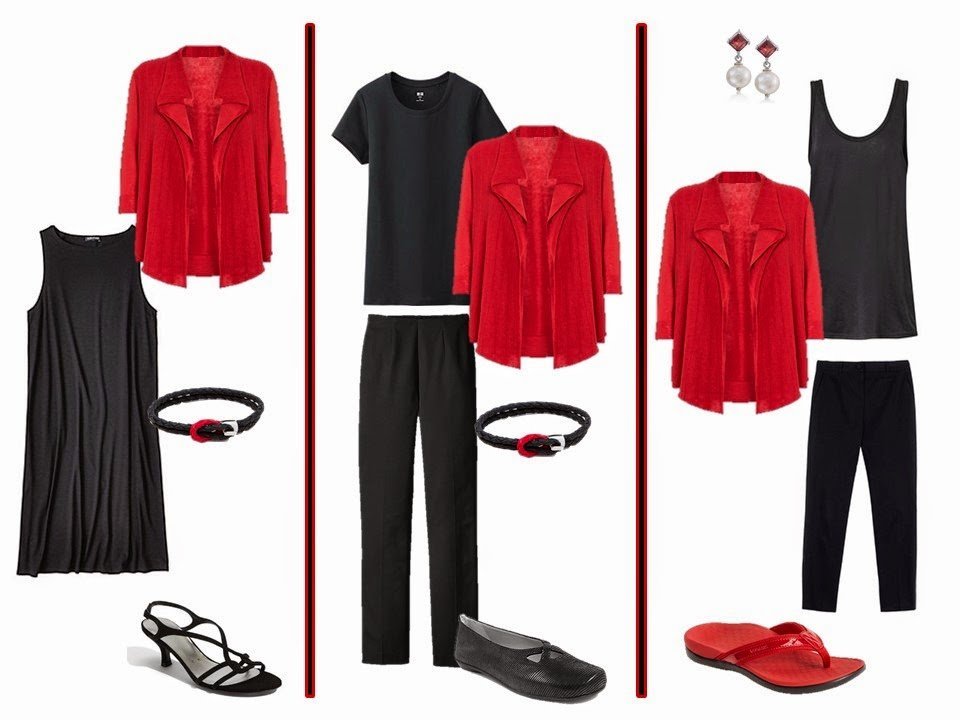 This frankly isn't a dress that lends itself to layering – the sleeves are too deep to wear much over the dress. (maybe my white linen cardigan…) but I can find lots of different sorts of jewelry to wear, and that gives a bit of variety.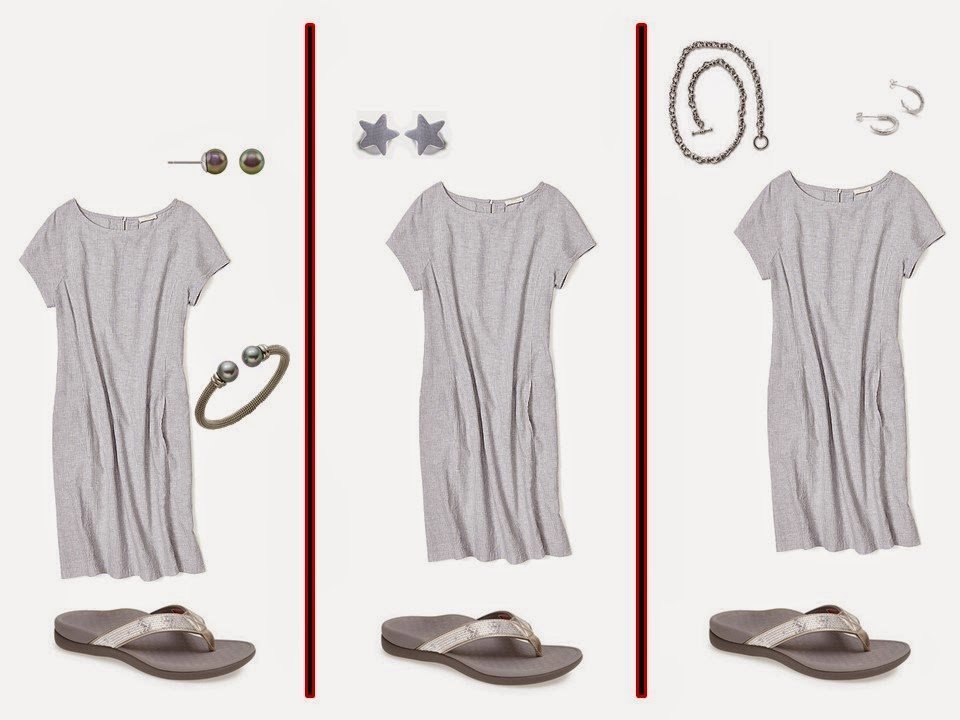 The new item that might get the most use is the cool pewter cardigan – it's different, and dressy, without being over the top… plus it's loose and relaxed…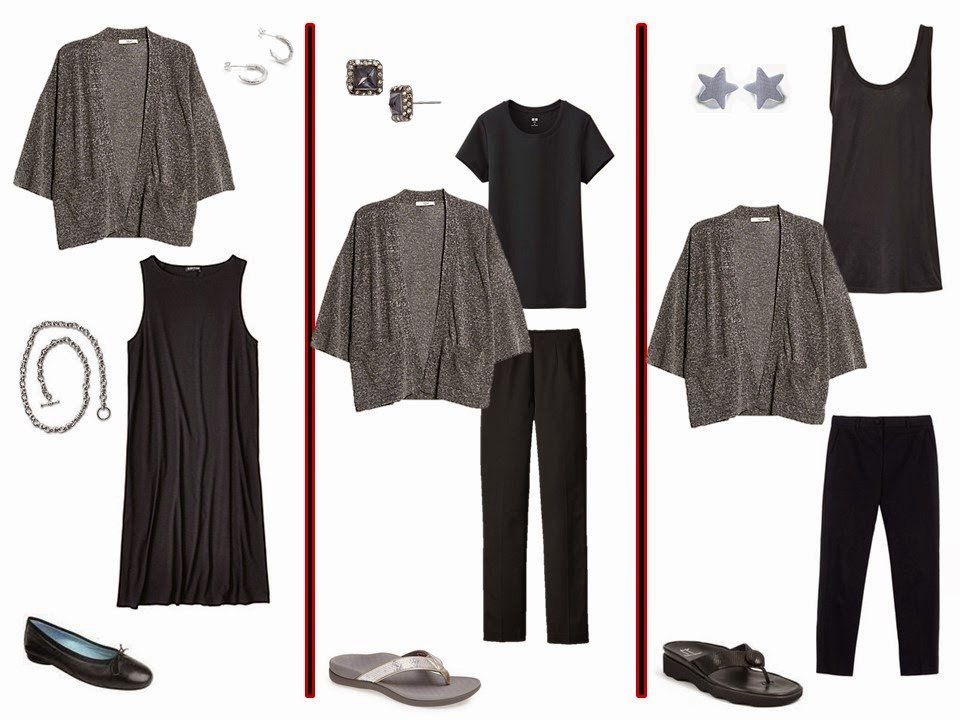 And of course, the red tank top will be nice on hot days! If I had a black cardigan in this mix, I'd have even more options!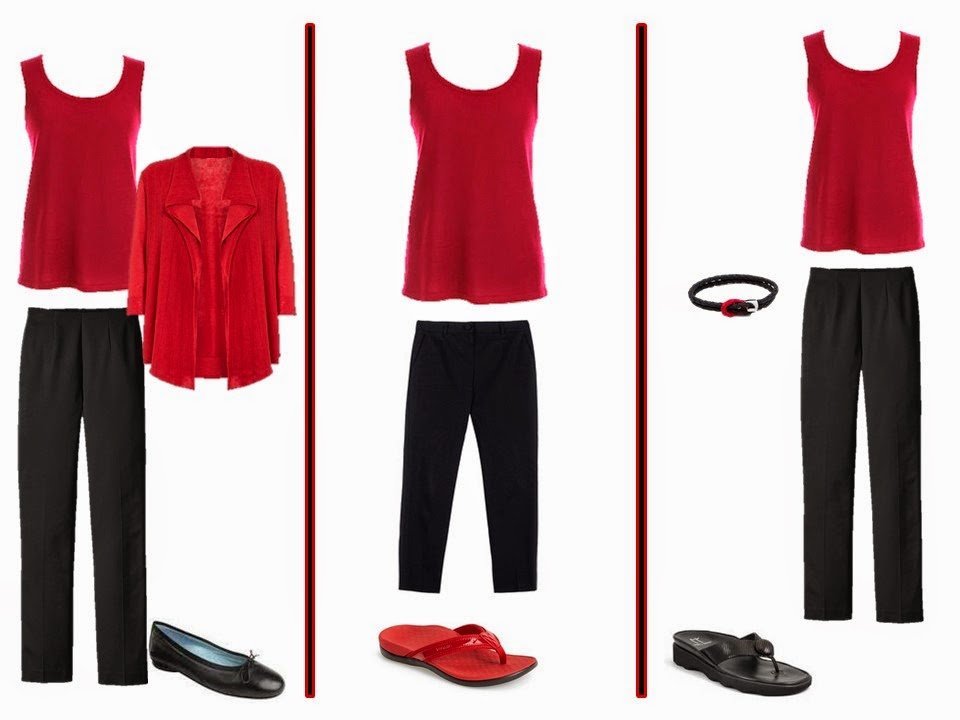 Had anybody else started planning for warm weather, or are you among the lucky ones already wearing your summer clothes?
love,
Janice
Looking Back:
2012:
Packing: Camel and Blue