April 8, 2015
Here's where a really amazing variety of possibilities begins. I'm starting with the simplest of stripes, but even with stripes there can be all sorts of variations. Imagine, for example, a mostly beige tee shirt with the thinnest white stripe, or conversely, a mostly white top with a very subtle beige stripe. The balance of color WITHIN the top will also influence how the balance of the entire outfit works. You could get really obsessive about this if you let yourself…
One thing I hear that many of you find challenging is the "dumpy" or "square" proportions of the jeans and cardigans. Frankly, I chose these items partly with that in mind – I really wanted the colors of the garments to be what we noticed – especially the ways that those colors changed our perceptions of the outfits as a whole. If I had used more shapely or fitted garments, the effect of the color changes might have been muted. I hope this makes sense!
And I want to offer up my personal two cents about wearing stripes. We've all, practically from childhood, been told that horizontal stripes will make us look wide. Well, in photographs, that might be true; it certainly holds true in all sorts of amusing visual tricks and optical illusions that can be seen on paper, or on a video screen.
But!!! When you wear a tee shirt or blouse, you are NOT a two-dimensional image – you are a moving, three-dimensional person. I wouldn't wear one for a photograph, where my movement and depth can't be seen, but in person, I think stripes are seen very differently. Reconsider, maybe?
I'm finding all of these very wearable; personally I probably wouldn't wear #2 because I'm sort of "beige-phobic", but I find the proportions of this very acceptable.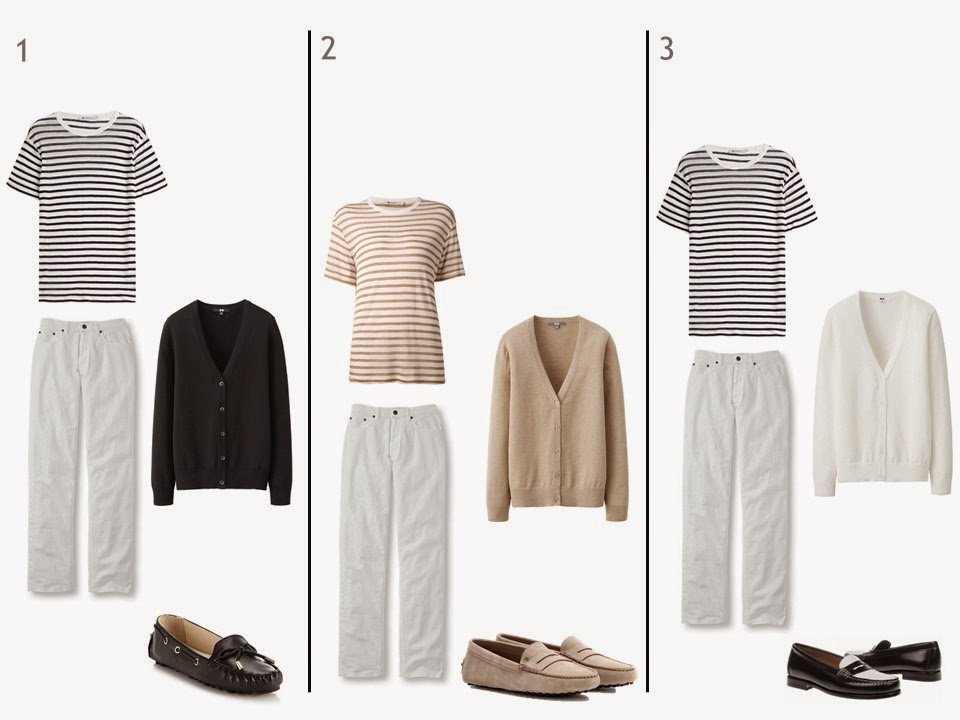 Same feelings here – these all work. It doesn't hurt that I love stripes…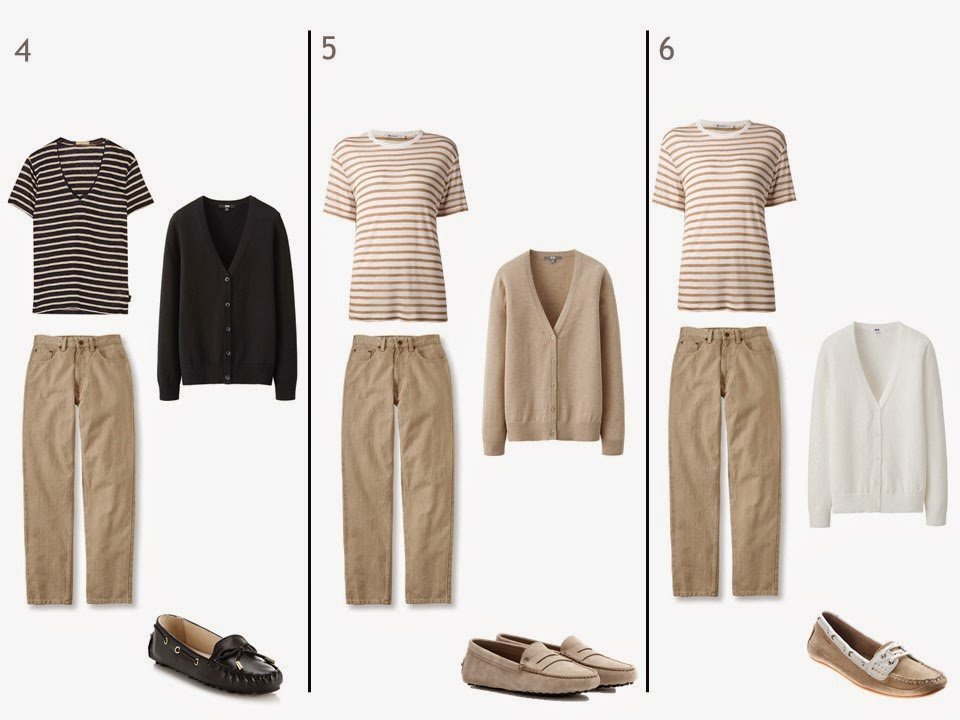 And here, for the first time, I can see wearing my white cardigan and black trousers together…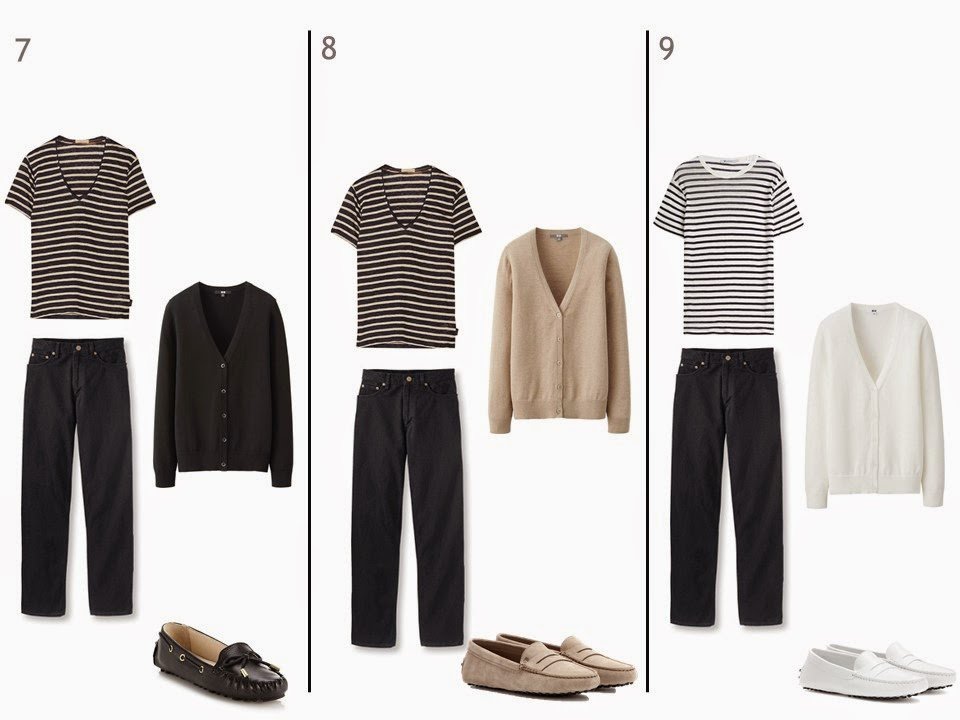 Just for fun, I'm tossing out a few more tops to consider. These tops are pretty luxe, so I'm not sure that jeans would always be the best pants to choose, but for our purposes of observing visual balance, they'll do…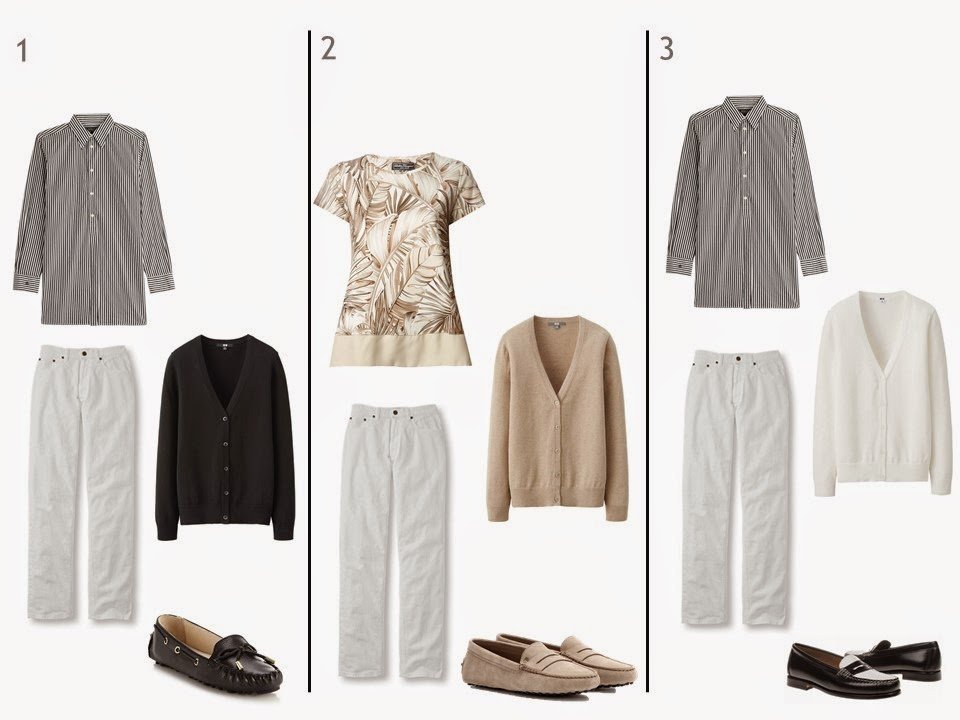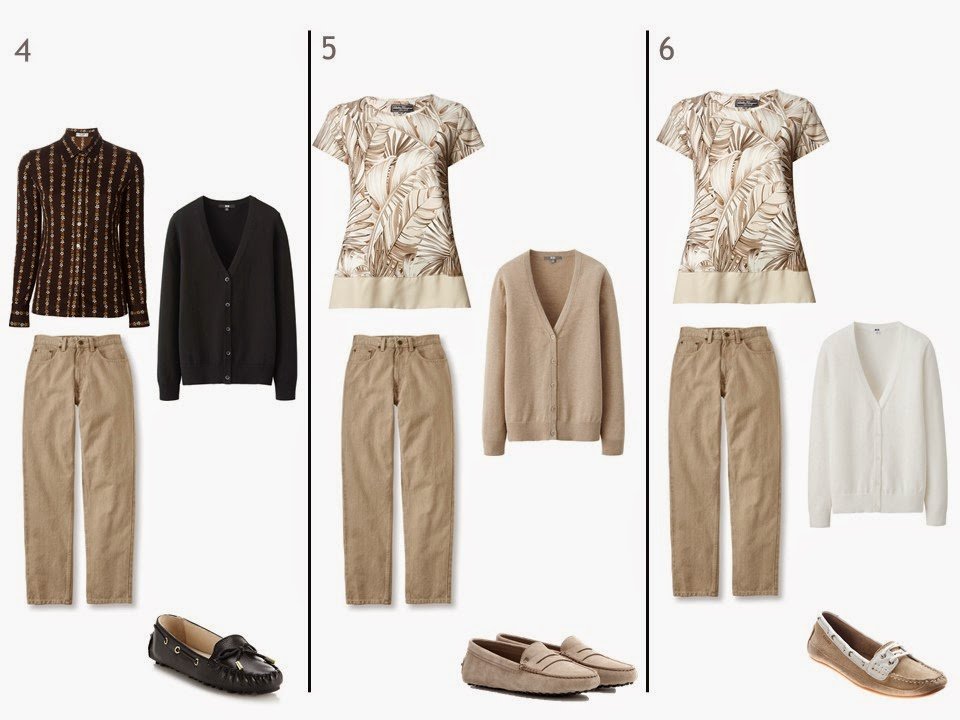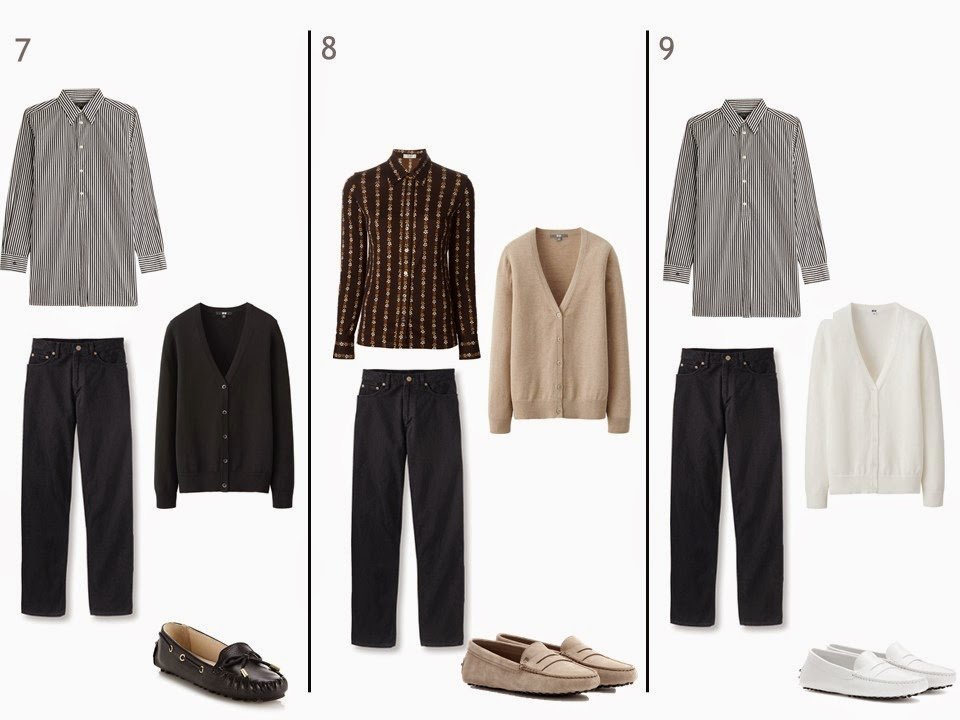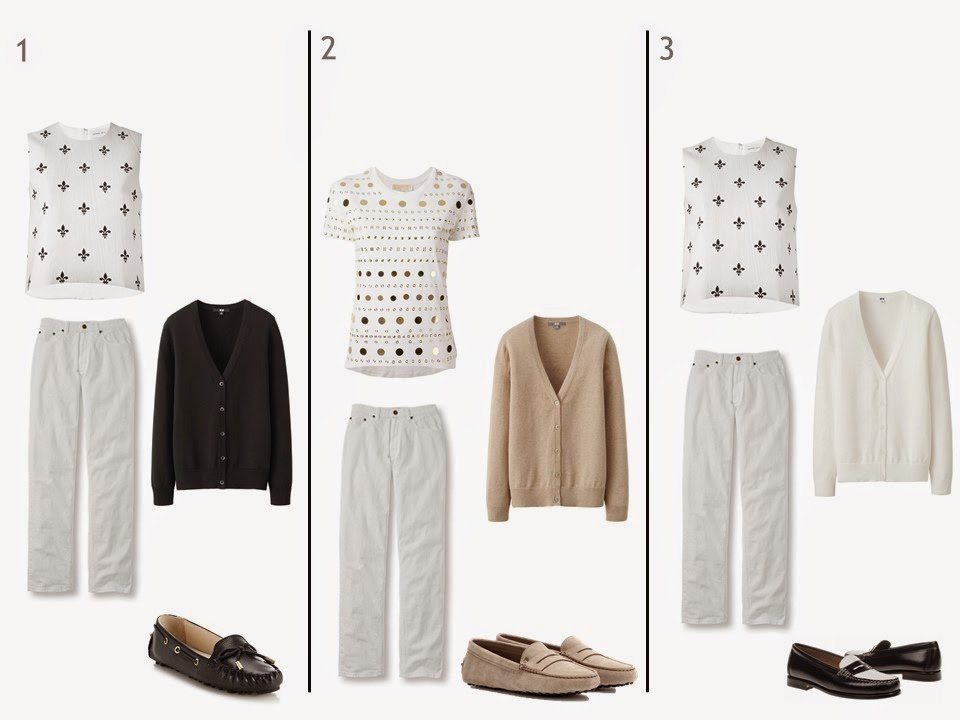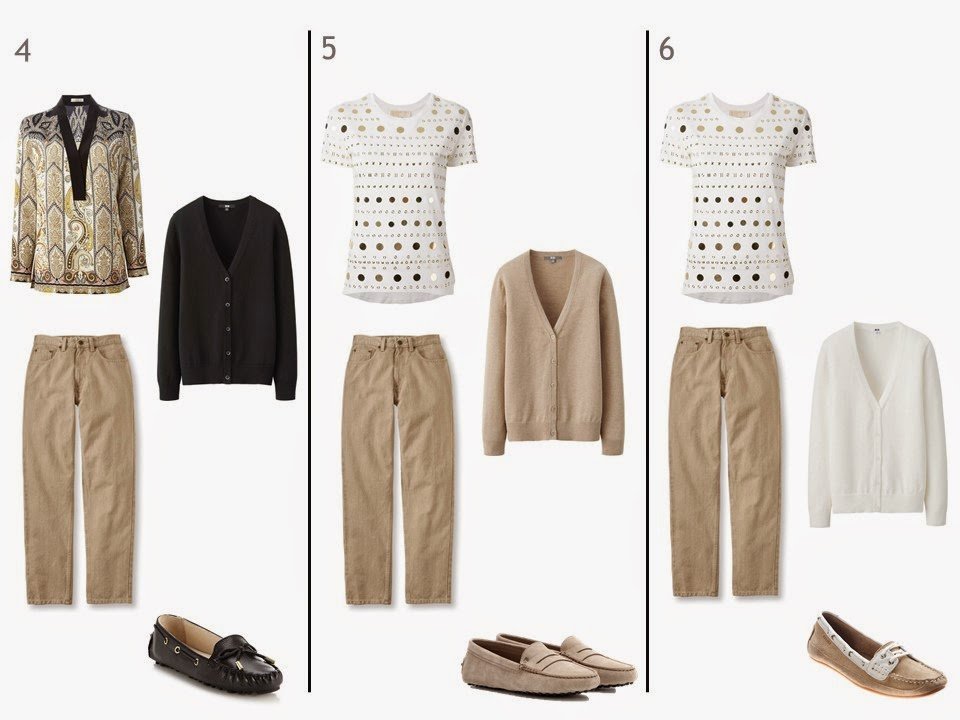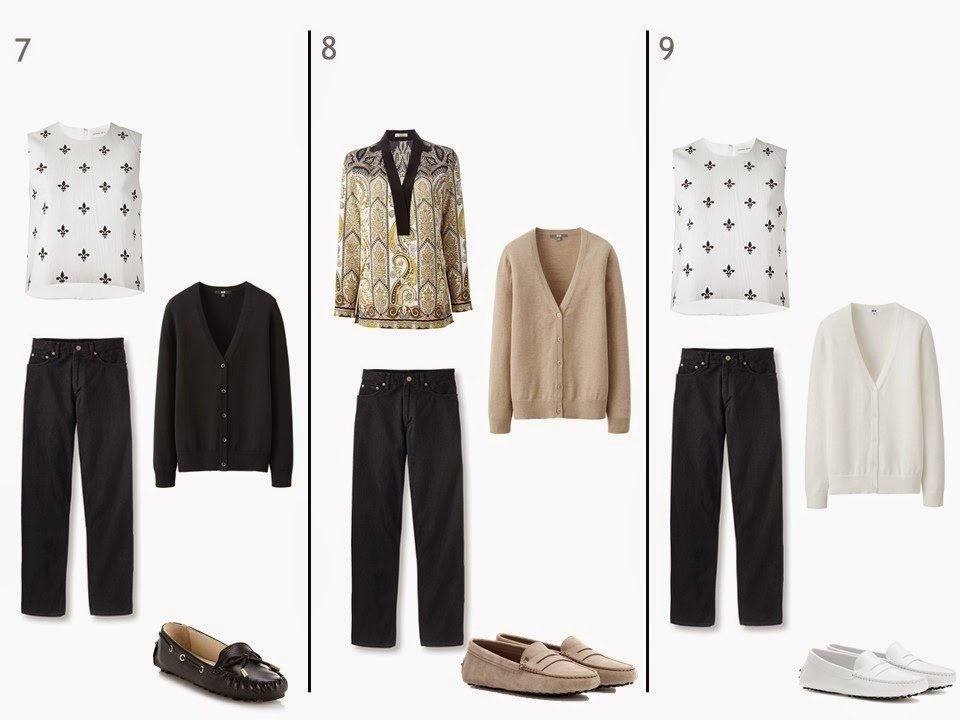 There are some delectable possibilities here…
love,
Janice
PS – If you missed any of the articles in the "Color and Proportion" series, here they are for your reading pleasure: