April 18, 2015
As soon as I launched the newest Pantone Spring and Summer 2015 color scheme file, someone asked me to do some work with the color of the year – Marsala. She had honed in on the black and khaki, and after a bit of discussion we agreed that the best 2nd accent color would be an unbleached linen/natural color. This is the palette we finally chose for a capsule wardrobe.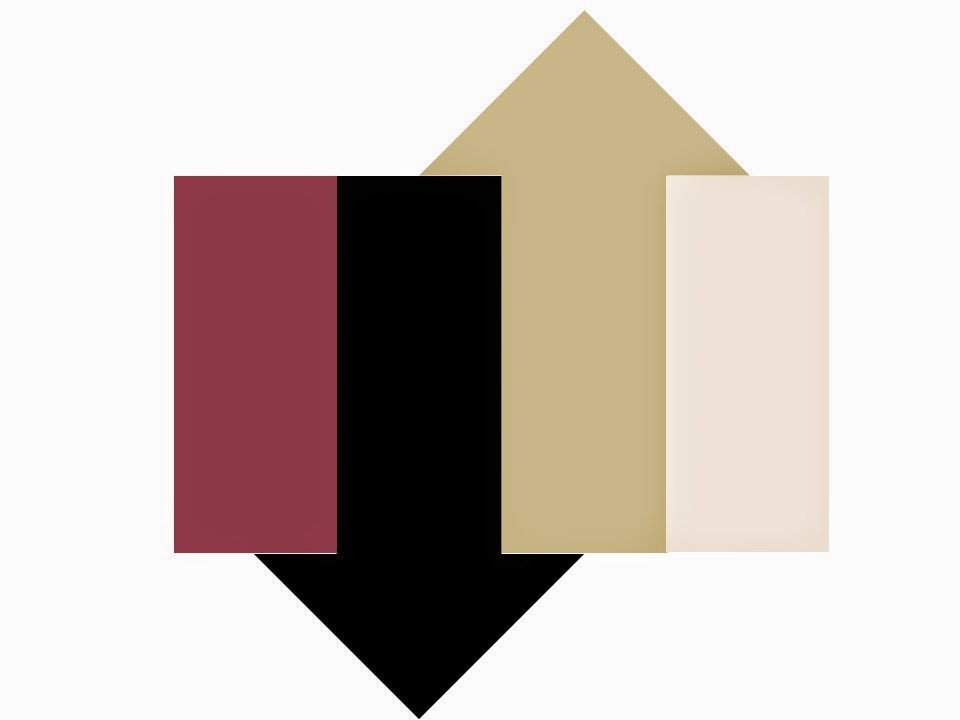 I started with black, of course! Sleeveless and short-sleeved, cropped pants and "normal" pants, and all from 3.1 Phillip Lim, just for ease of matchy-matchedness. You can, of course, find your four pieces from a different, less pricey, company, or mix them from a few different places.
In fact, in order to find four pieces in khaki, I went to a couple of different sources. Once you've chosen a color scheme, you sometimes have to do some digging, or just be patient, in order to get the items you really want!
This is the part of this wardrobe that feels particularly summery to me. And a lacy top can be worn with jeans – don't let anybody tell you otherwise!
But HERE'S where things got difficult – if Marsala is really the color of the year, it's doing a heck of a time hiding from the general public! I finally remembered that Lands' End always carries a really good assortment that they call burgundy – for school uniforms! But these pieces are as close as I could find to the slightly more brown/less purple Marsala… And one thing you know – these will ALL go together, they aren't going out of style, and they're well made. So if you're interested in this color, try looking for burgundy, maroon, oxblood, dark red…
This wardrobe is great for jewelry – just keep thinking "garnet, onyx, pearl, gold" and you're in safe territory. Not too many scarves, this time of year, though…
These are your sixteen pieces of clothing. This would make a smashing, simple suitcase, or an easy wardrobe for a summer spent in a location not terribly hot, and where you occasionally are going to dress up. Substitute a pair of shorts for a skirt, or a tank top for a long-sleeved tee, as needed…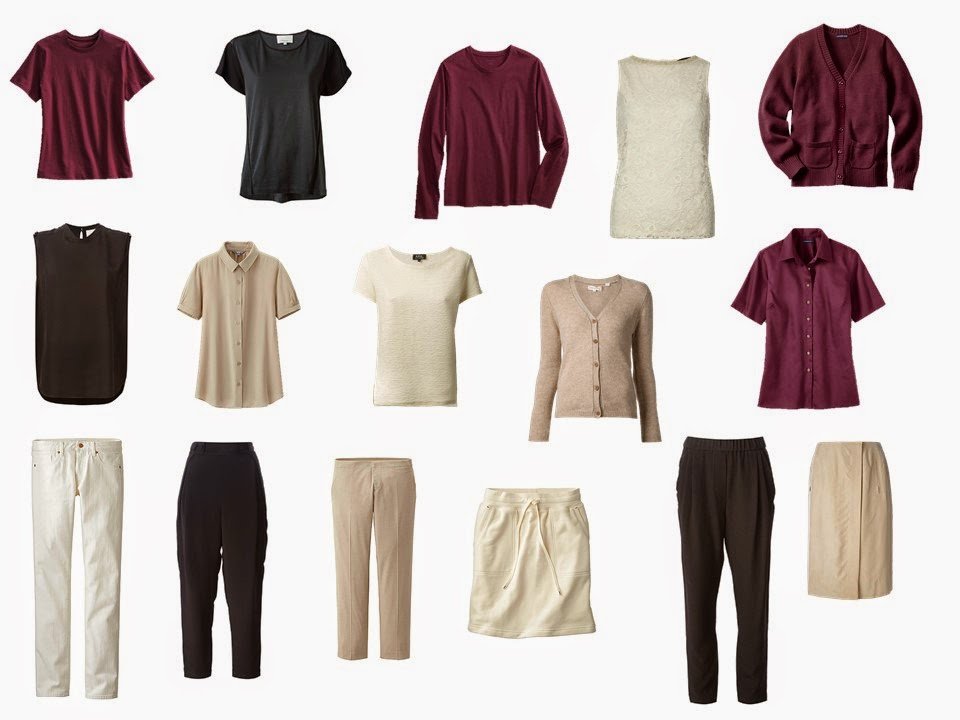 I was going to show a handful of outfits with accessories, but I felt strongly that it was important to show the enormous number of possibilities available from just a small selection of well-chosen pieces of clothing. By my calculations, this ensemble should give you at least 100 different options! Add in a black cardigan, a couple of pair of shorts and a tank top or two – you'd be set for the entire summer.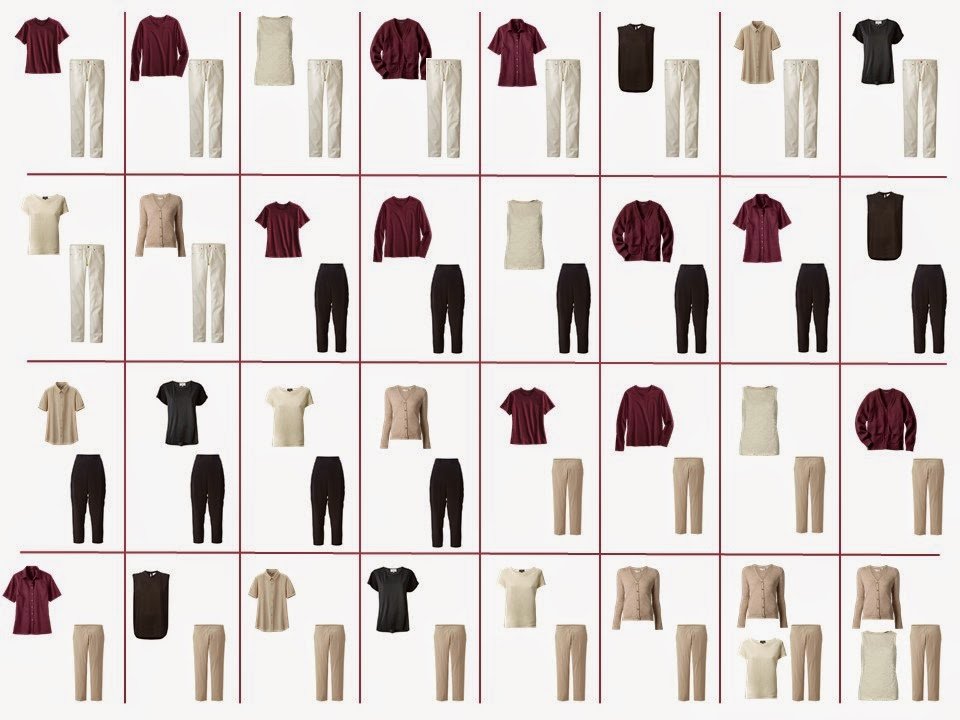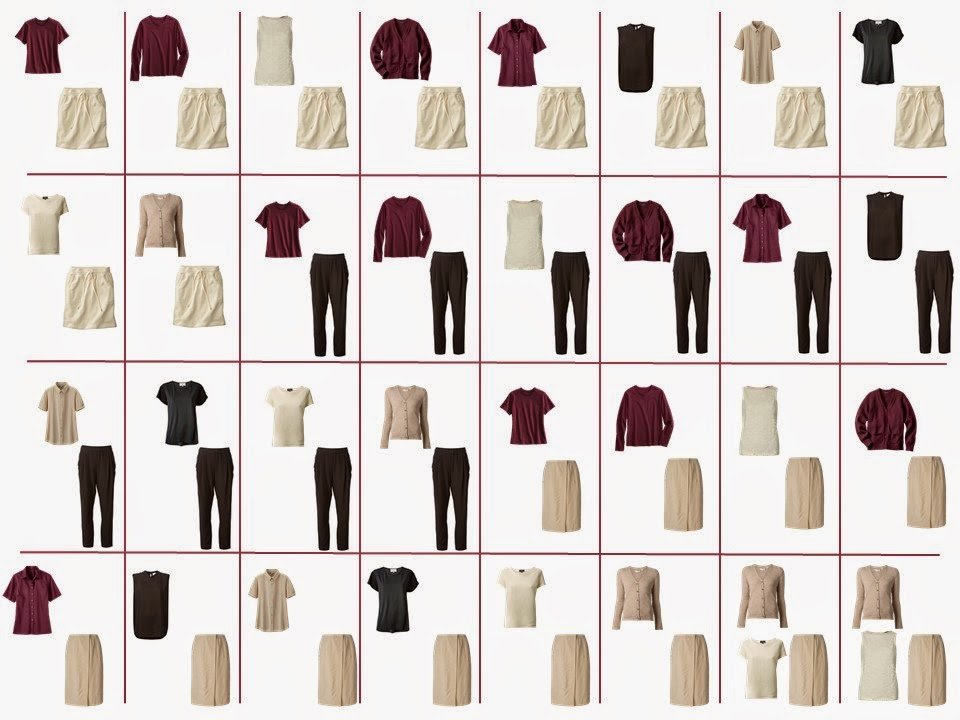 I imagine packing a bag like this and then just taking the train from place to place, all over Europe, from now until the cold weather sets in…
sigh…
love,
Janice
Looking Back: