I know that I've mentioned in the past that I'm a little bit of a gym rat, but I don't think that I've ever mentioned that there are days (maybe 3 times a week) when I get out of bed and put my gym clothes on immediately. Many of those days, I don't change OUT of my gym clothes until at least mid-afternoon…
Now, back when I was a swingin' advertising chick, I used to get dressed up pretty nicely five days a week, and if i was travelling for business, that would be seven days a week. That life, however, ended almost TEN YEARS AGO…
So let's look at my current life, honestly: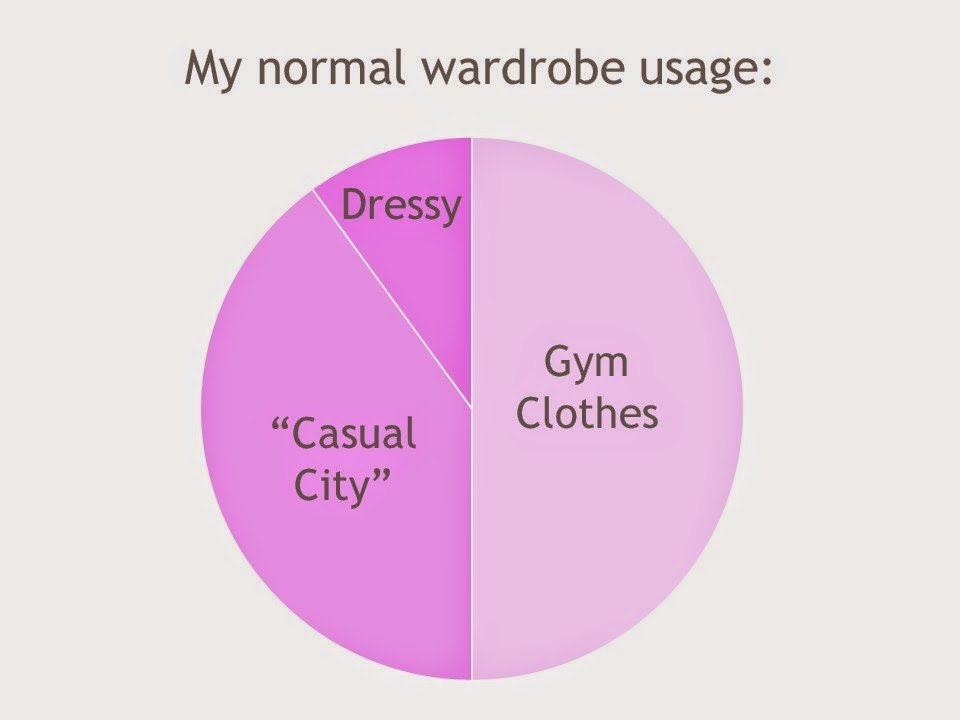 There's nothing wrong with sitting at my desk in nice, well-fitting gym clothes, working on The Vivienne Files, while I'm either waiting to start a workout, or cooling down from one. What wrong is pretending that this time doesn't count, when I'm shopping for clothes!
This wardrobe auto-delusion works against me in two ways:
1. I don't let myself get as complete a wardrobe of gym clothes as I really could justify. I lift weights 3 times a week, and I run/jog/walk (it's ugly) 3 times a week. This level of activity could justify a pretty serious workout wardrobe!
2. I over-buy dressy things – silk pants and tops, lovely jackets etc. Yes, I'm the kind of person who will wear these things just walking across the Loop to meet Belovedest after work, but I don't really need dozens of these kinds of options.
So, we're re-examining things…
Among other things, I'm going to sell quite a large number of Hermes scarves; don't forget to check my "Things For Sale!" page at the top of this page, below my feet…
Does anybody else live a wardrobe fantasy life that works again them?
love,
Janice
Looking Back:


2014: A "Two Suit" Wardrobe in Navy and Beige
2013: Happy Birthday to the Vivienne Files!
2012: Imaginary shopping: extravagantly red
2011: So I just realized that people are still reading what I wrote… (the VERY FIRST Vivienne Files post!)