March 11, 2015
Ah, this made me think of warm weather, leisure, simplicity, being outdoors…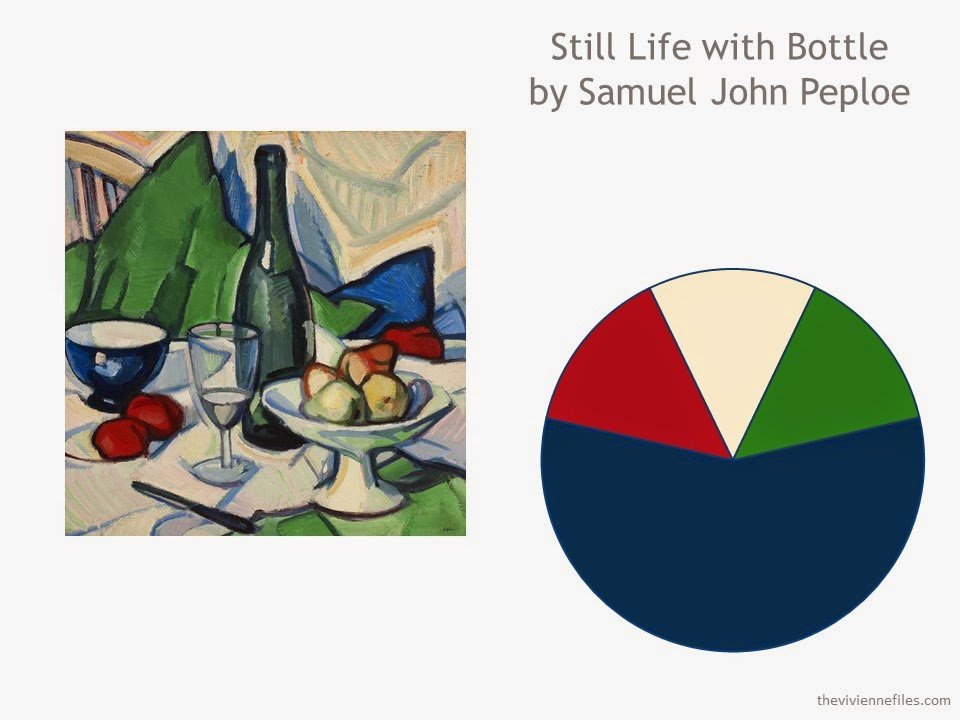 Yes, it's a cardigan, but it's relaxed, and it's linen! When choosing loafers for this trip, I would make sure that they were low enough cut over the foot so that they would look nice with shorts, worn without socks. I'd even travel without socks, although I think I'd want some sort of little socklet/footie for in the airport. Barefoot in the airport gives me the willies!
If you're only going away for a few days, a Six-Pack is the perfect way to pack. These clothes would fit into the smallest tote…
(No, this dress has not been made to measure for someone – the brand name is Custommade. Sort of like Juicy Couture – it's nothing of the sort!!!)
And if you're going away for longer, add in a stack of tank tops, another pair of shorts, another dress, and a cotton skirt (as well as a pair of espadrilles for some footwear variety), and you're good to go.
This would make an excellent summer wardrobe! While I'm not showing all of the possible combinations, I think two dozen is a pretty comfortable start…
Does anybody else remember the writer Laurie Colwin? She wrote two EXCELLENT food books:
Home Cooking
, and
More Home Cooking
, as well as
quite a bit of fiction
. She lived just a few blocks from where Belovedest lived in Manhattan, and she was well-known for wearing striped tee shirts ALL THE TIME. This makes me think of her…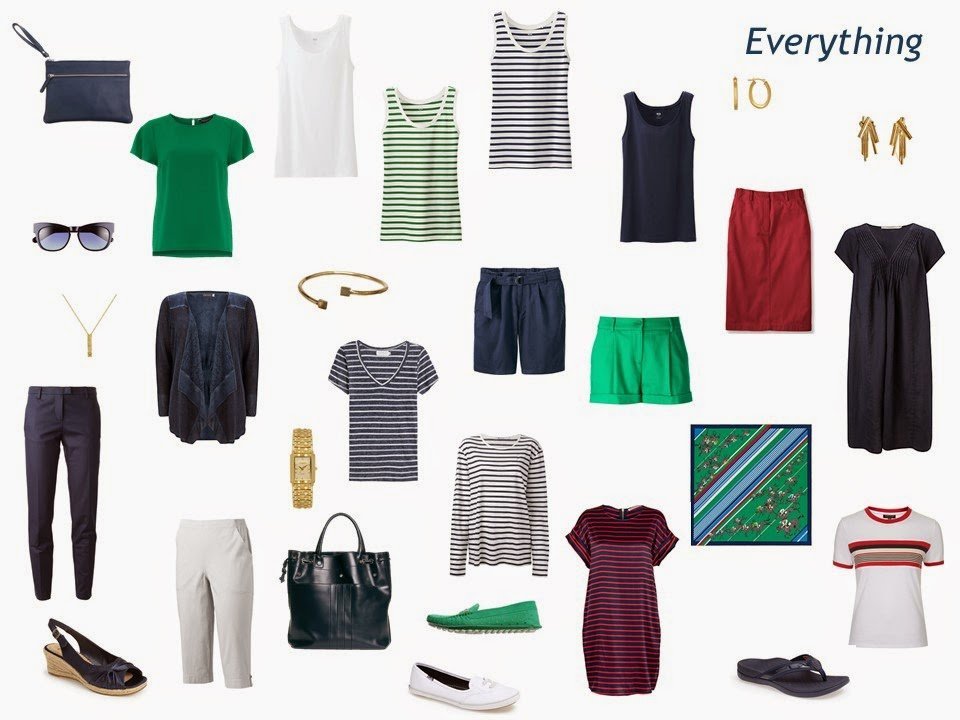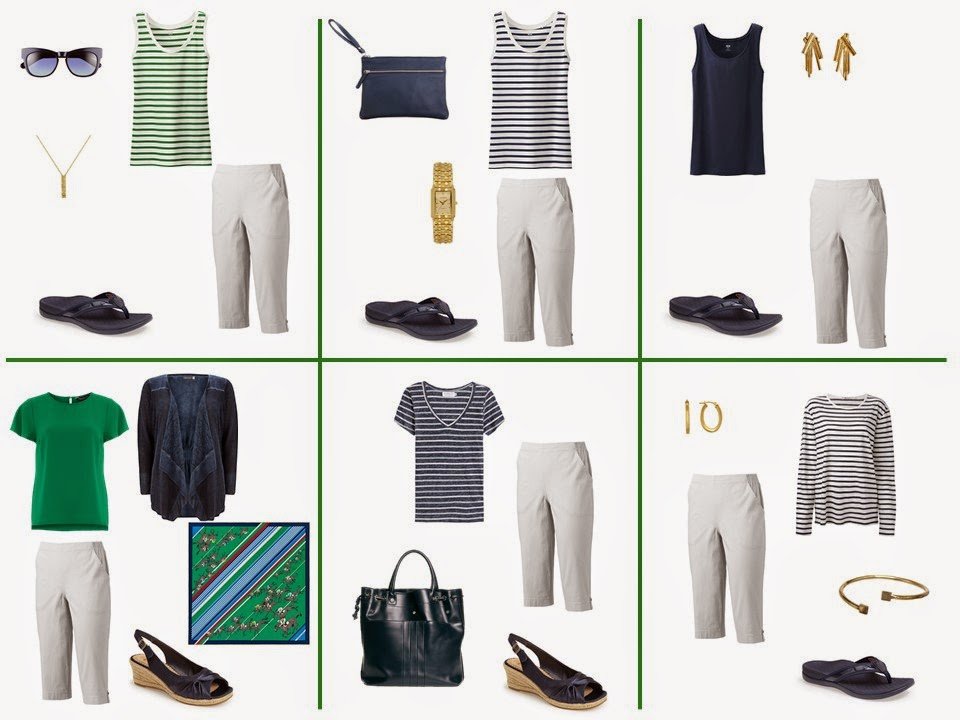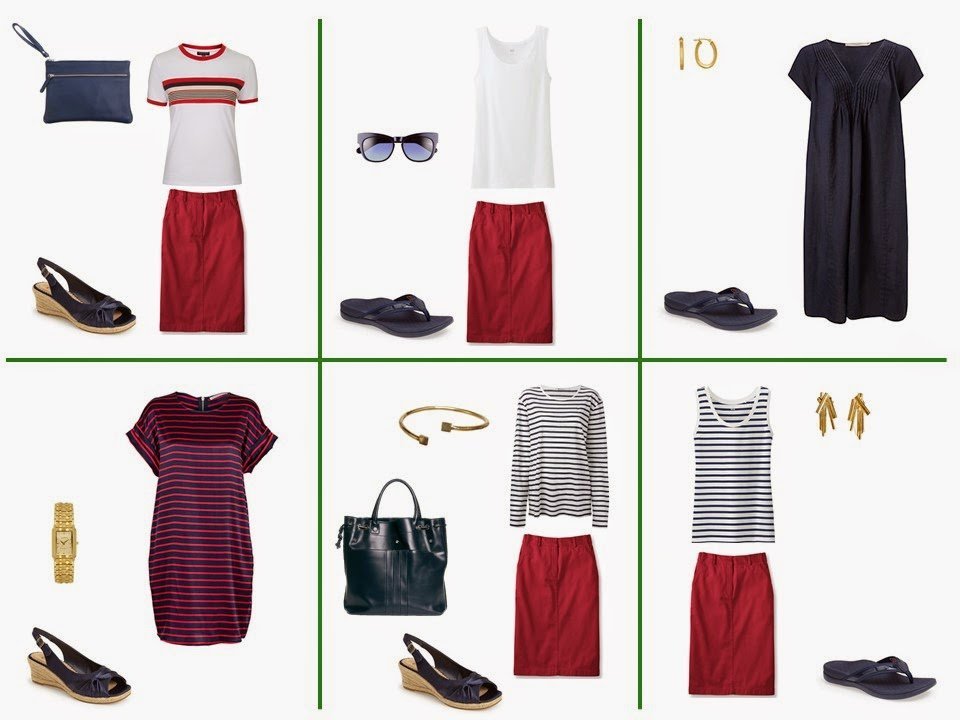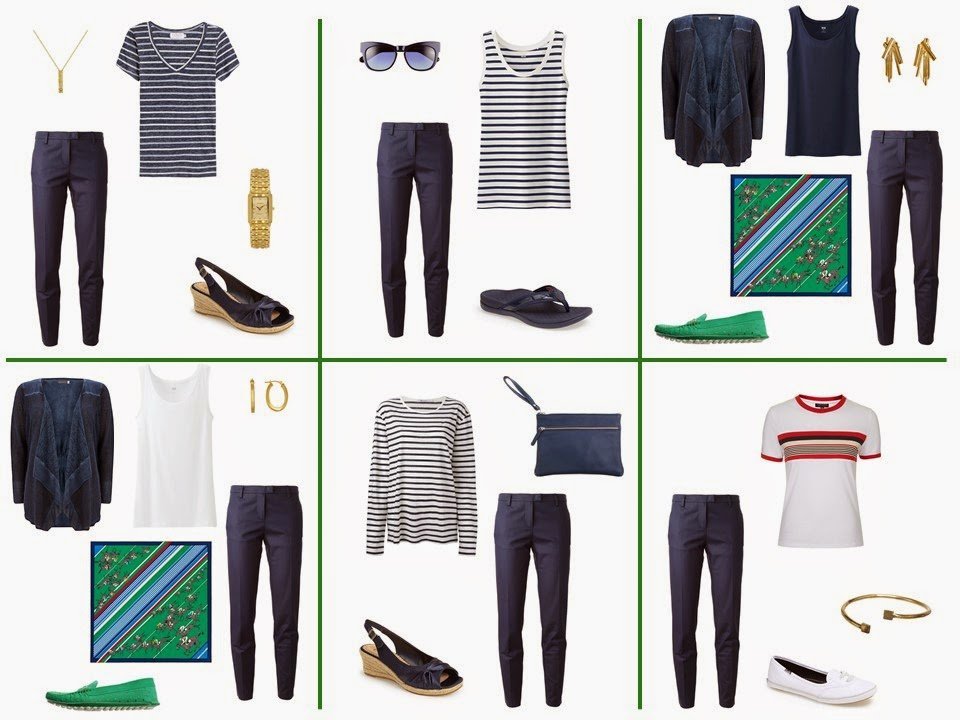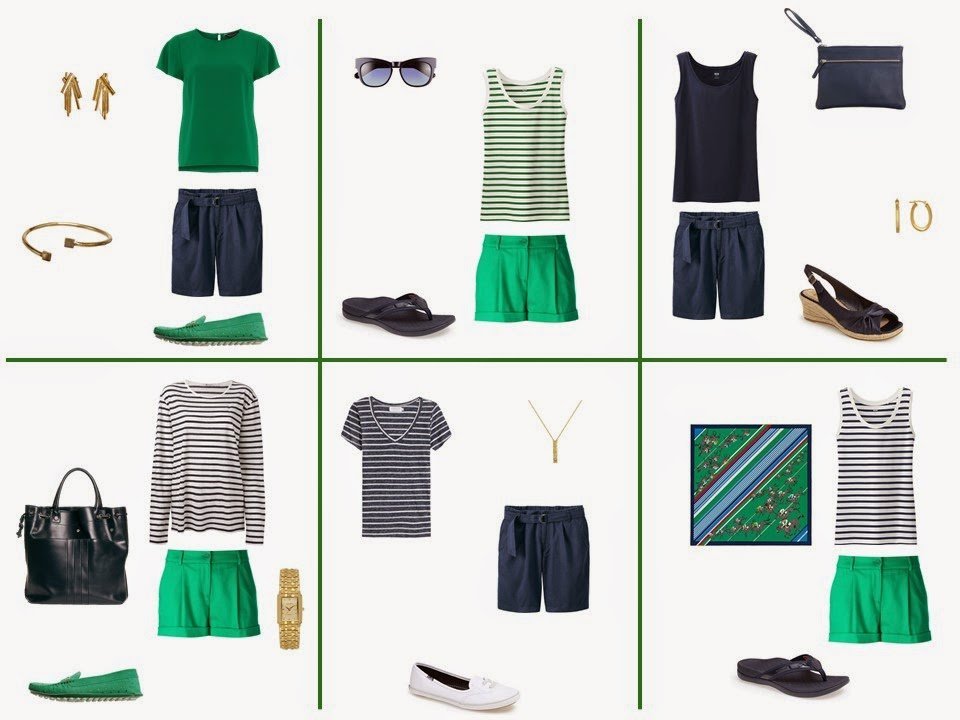 love,
Janice