For now, I'm finishing up this idea of monochromatic outfits and "accessory families" with some summery white linen items. (yes, they look sort of beige or ivory on the page, because white on white would be an incomprehensible blizzard…)
Since the available linen white shoes are limited in January, I decided to grab some shoes that match or tone with the accessories – always a fun option! And for the elusive celadon, I chose some gold sandals; metallic are always worth remembering when you're struggling with a shoe color choices.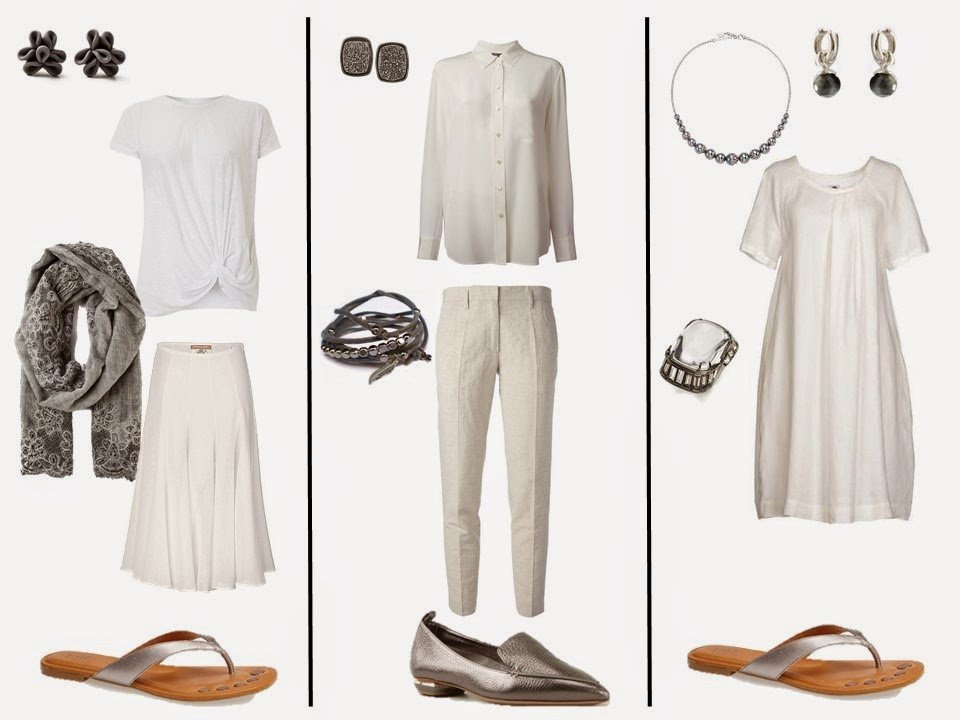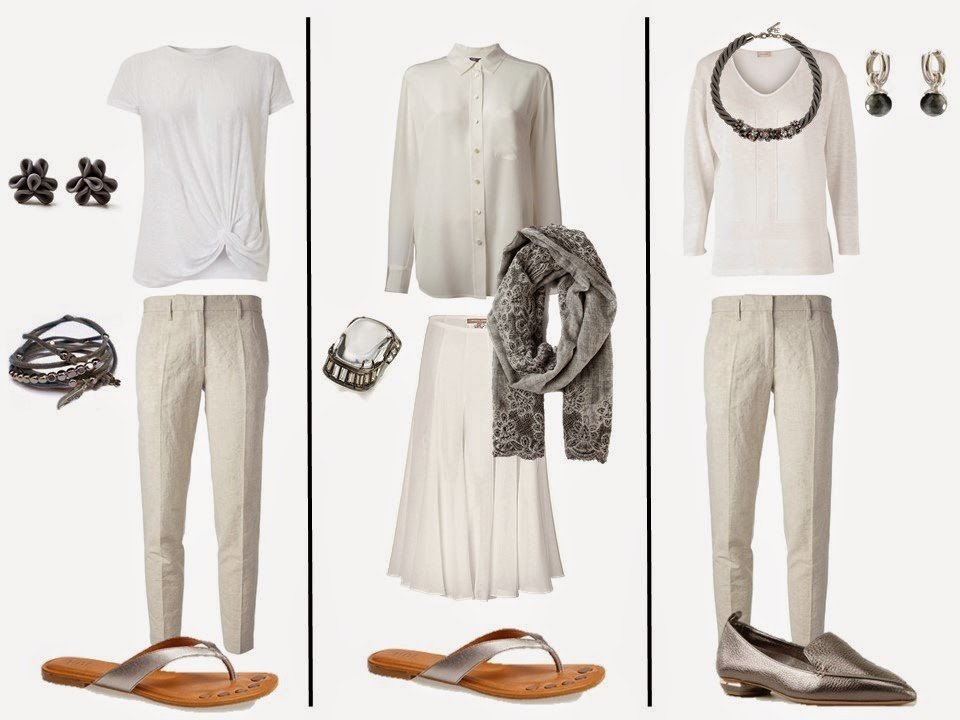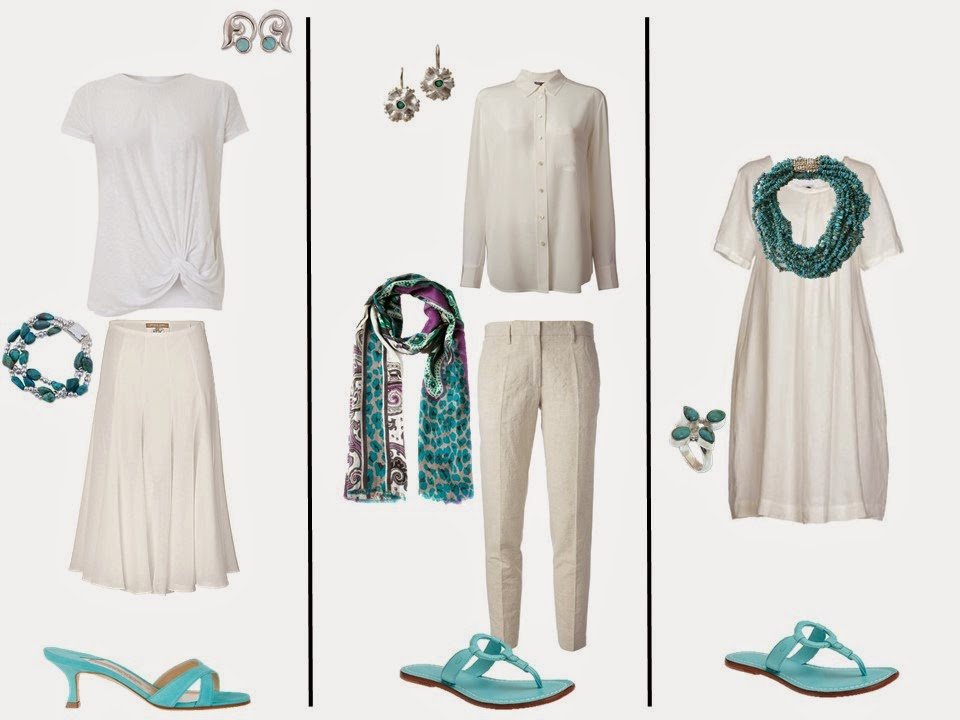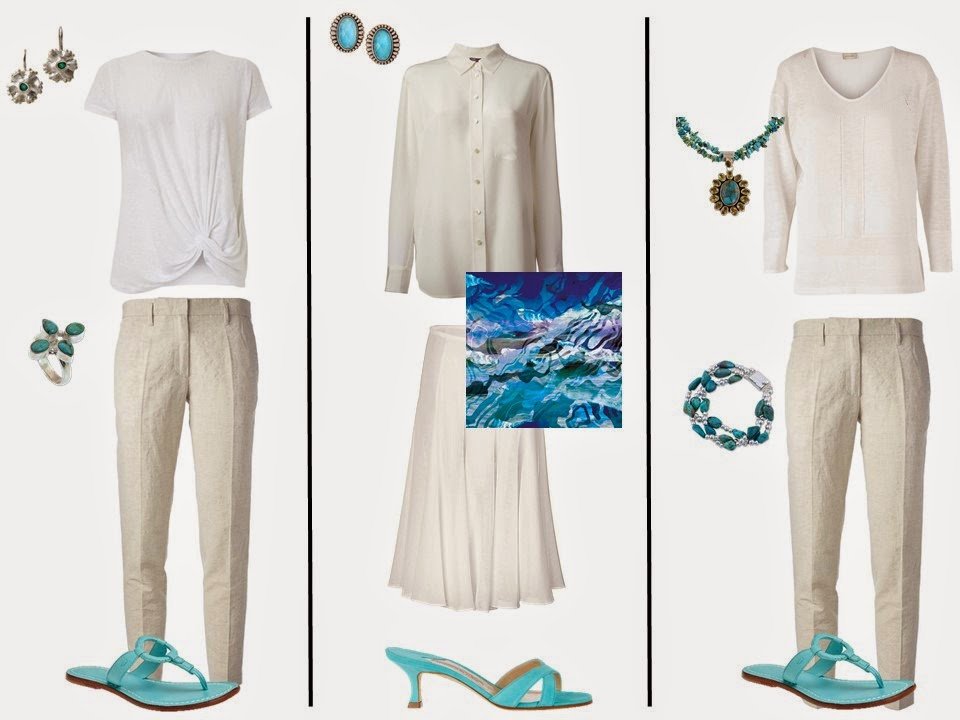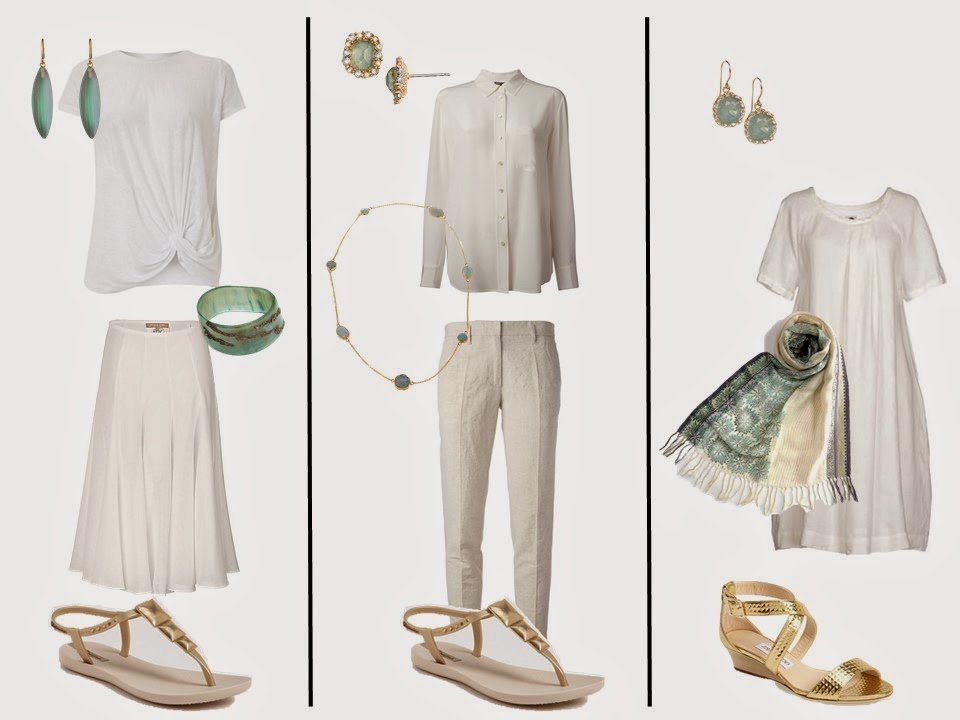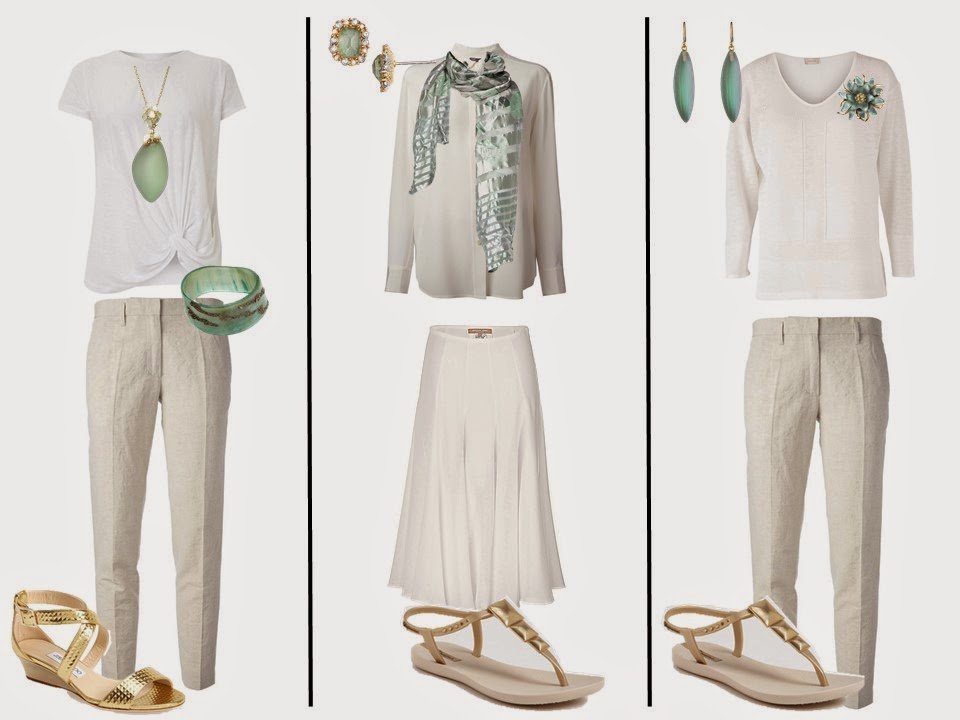 I'm starting to work on some more "Start With Art" wardrobes – anybody have some suggestions? I put together a hundred colors schemes drawn from art works in the file "Images and Color Schemes: 100 Works of Art", which is available under the tab at the top marked "
Vivienne Files Documents
". If you're struggling for inspiration, you might find it there!
love,
Janice