January 24, 2015
For now, I'm finishing up this idea of monochromatic outfits and "accessory families" with some summery white linen items. (yes, they look sort of beige or ivory on the page, because white on white would be an incomprehensible blizzard…)
Since the available linen white shoes are limited in January, I decided to grab some shoes that match or tone with the accessories – always a fun option! And for the elusive celadon, I chose some gold sandals; metallic are always worth remembering when you're struggling with a shoe color choices.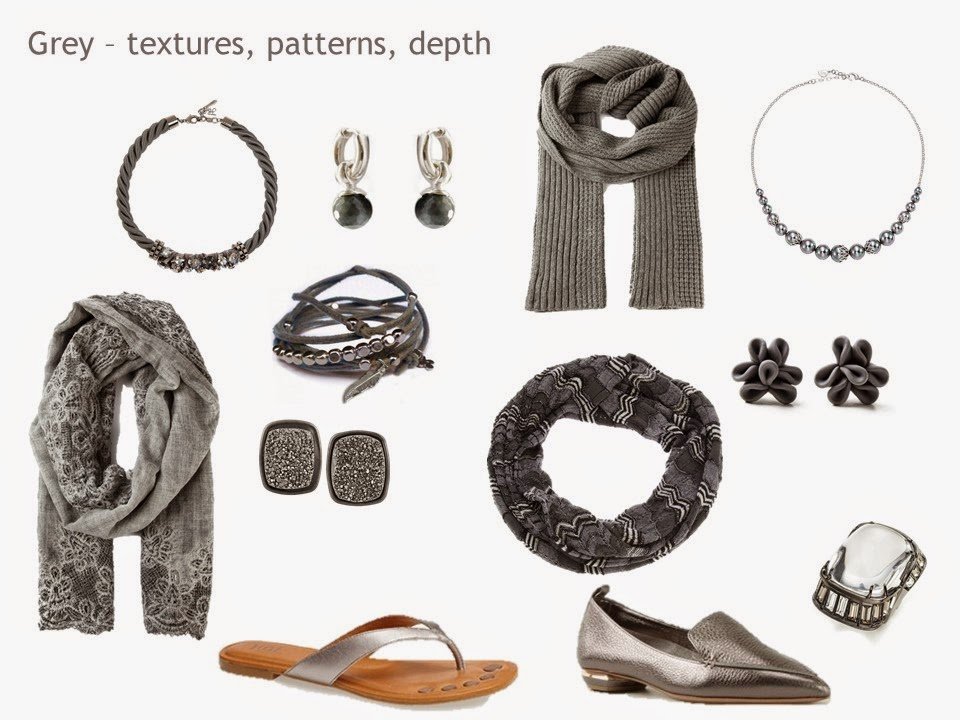 Cord and jewel necklace – John and Pearl, grey moonstone earrings – Vivien Frank Designs, ribbed scarf – Haider Ackermann, graduated pearl necklace – Majorica, grey floral earrings – hring eftir hring, lace scarf – Faliero Sarti, rectangular gray agate druzy earrings – Dara Ettinger, leather bracelet – Gag and Lou, infinity scarf – Missoni, square Lucite ring – Alexis Bittar, flat sandals – Juli, loafers – Nicholas Kirkwood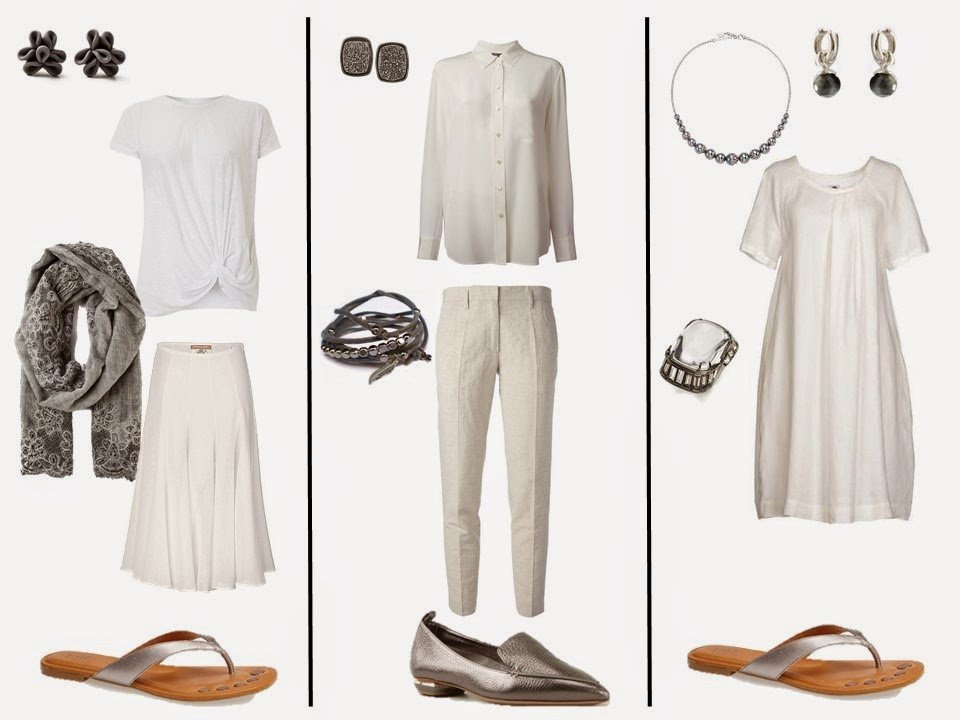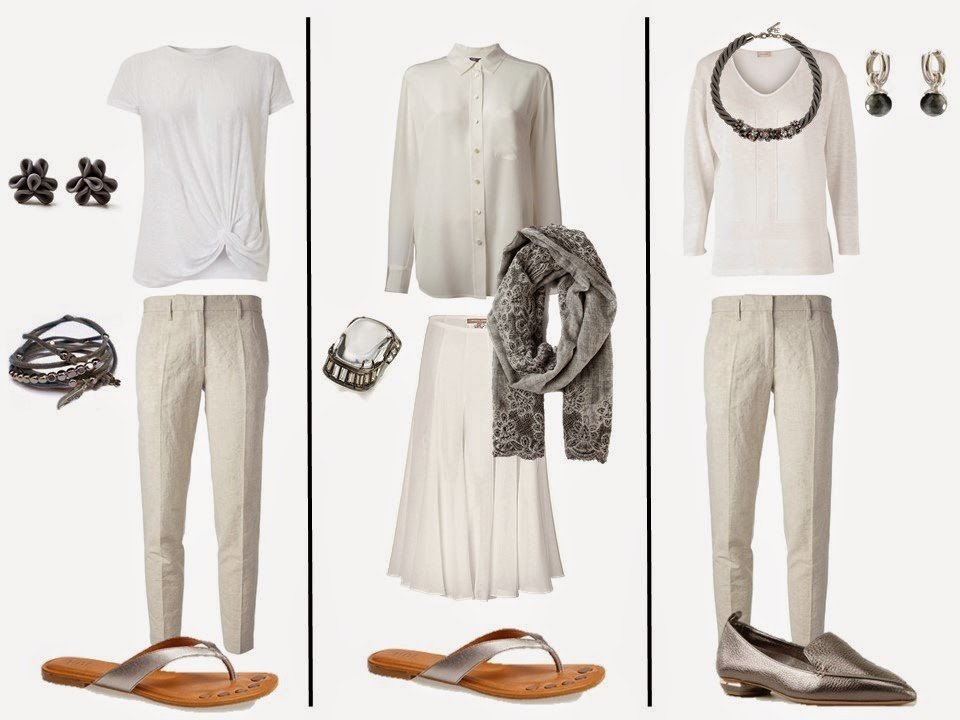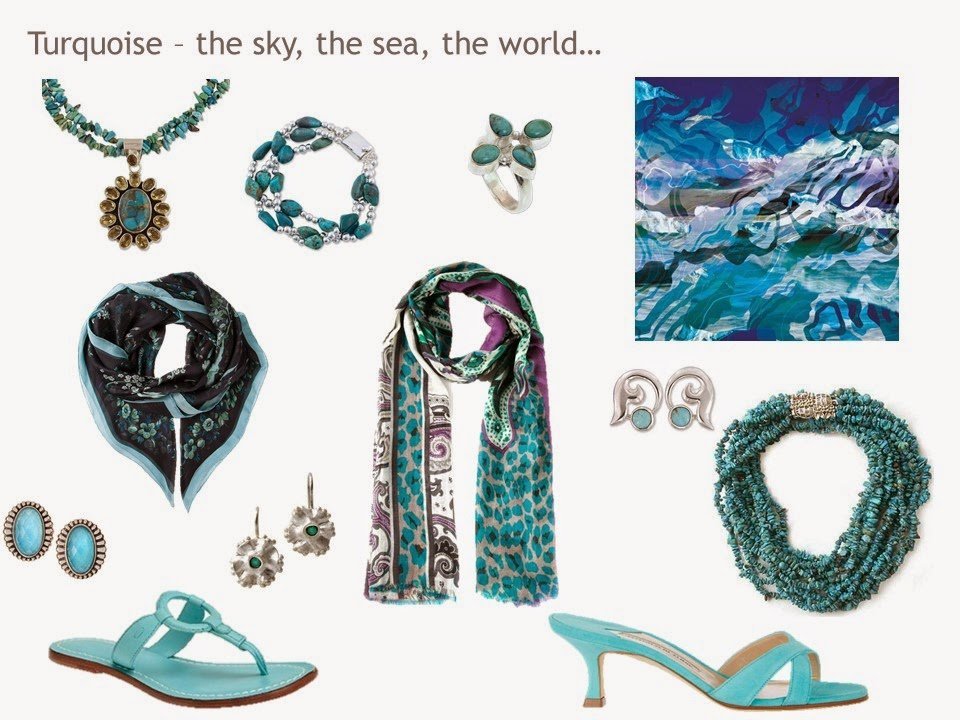 Turquoise and citrine pendant – Neeru Goel, 3 strand bracelet – Oscar Figueroa, ring – Kenari, abstract landscape scarf – Kathkath, oval stud earrings – Lagos , flower drop earrings – Chen Fuchs Jewelry, floral scarf – Valentino, mixed print scarf – Etro, lily and turquoise earrings – Maria Belen Nilson, six strand necklace – Matta, flat sandals – Bernardo, kitten heel sandals – Manolo Blahnik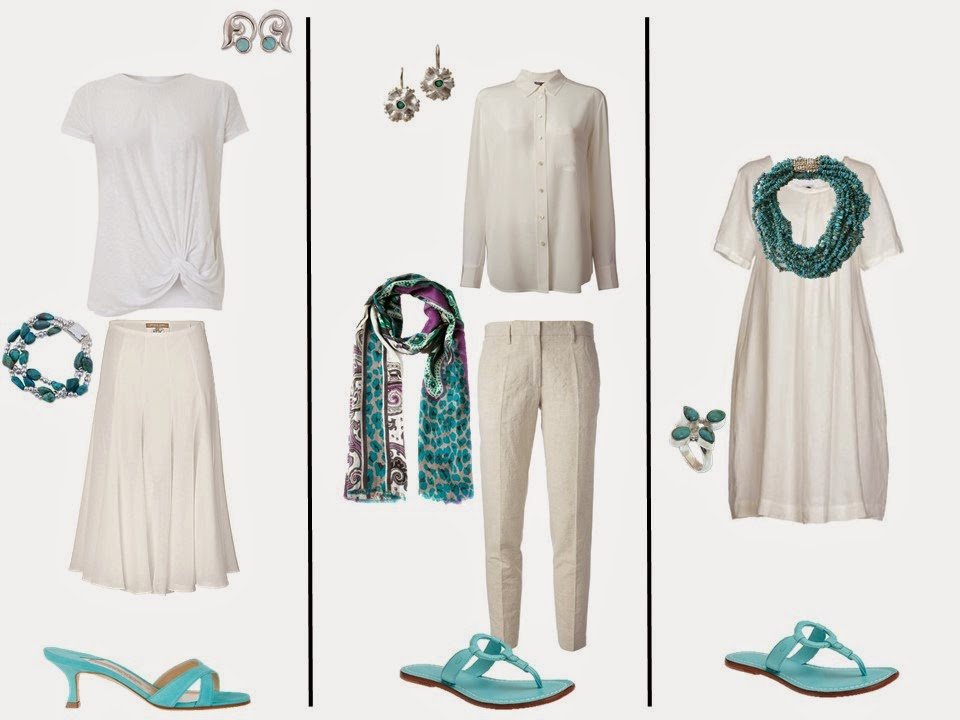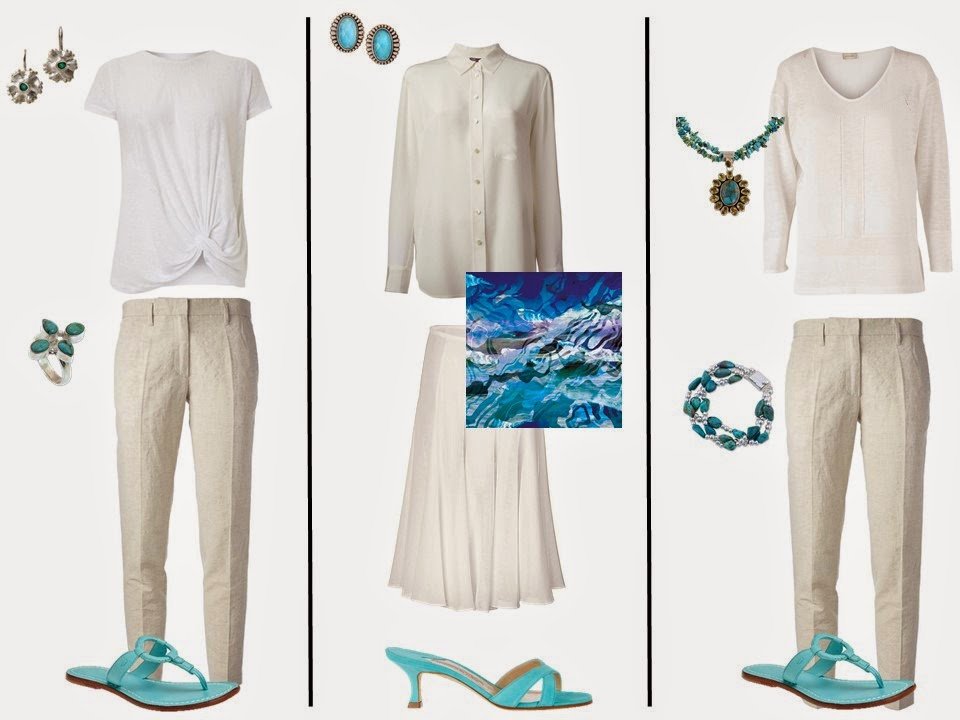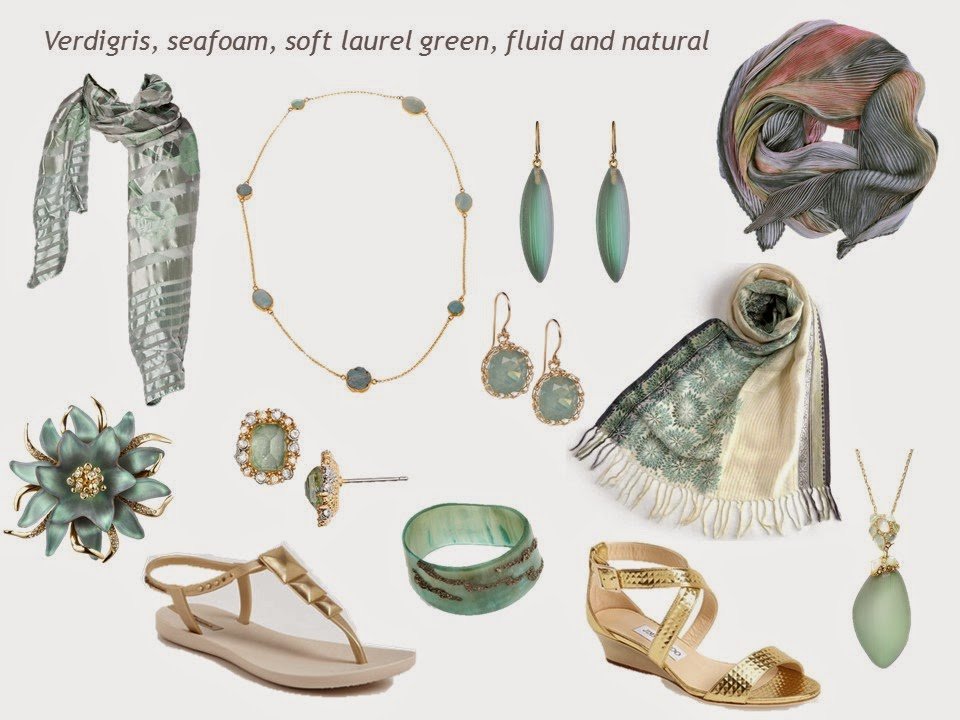 Striped scarf – Armani Collezioni, station chain aventurine necklace – toosis, sliver earrings – Alexis Bittar, stud earrings – Alexis Bittar, floral brooch – Alexis Bittar, round drop earrings – YooLa, horn bracelet – LeJu, fringed scarf – futabaya(sold out), pleated scarf – Cathayana, pendant – Alexis Bittar, flat sandals – Ipanema, wedge sandals – Jimmy Choo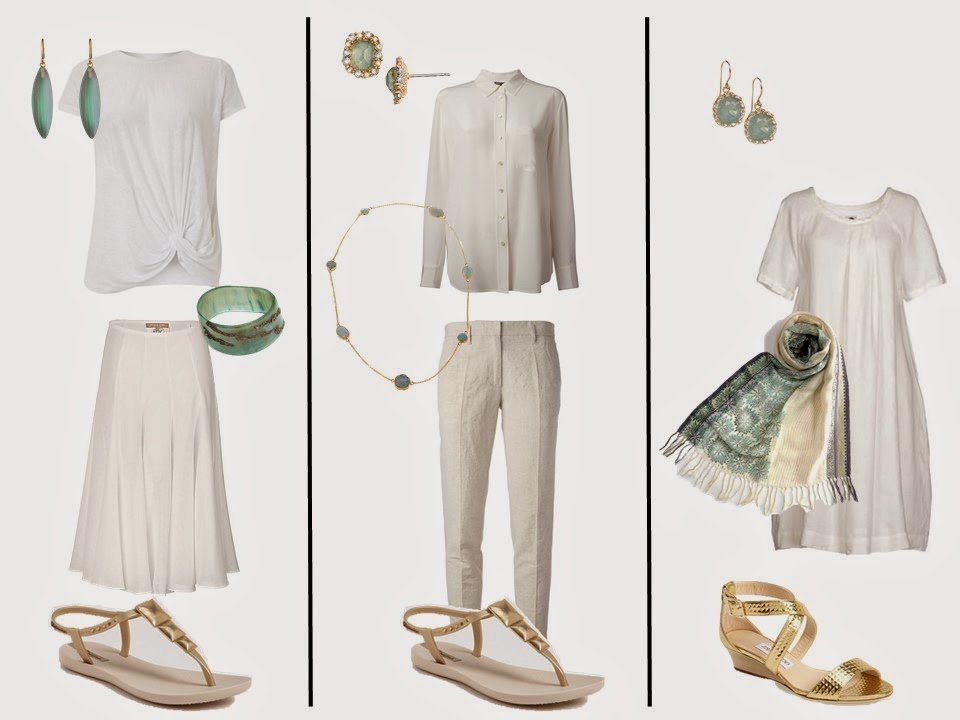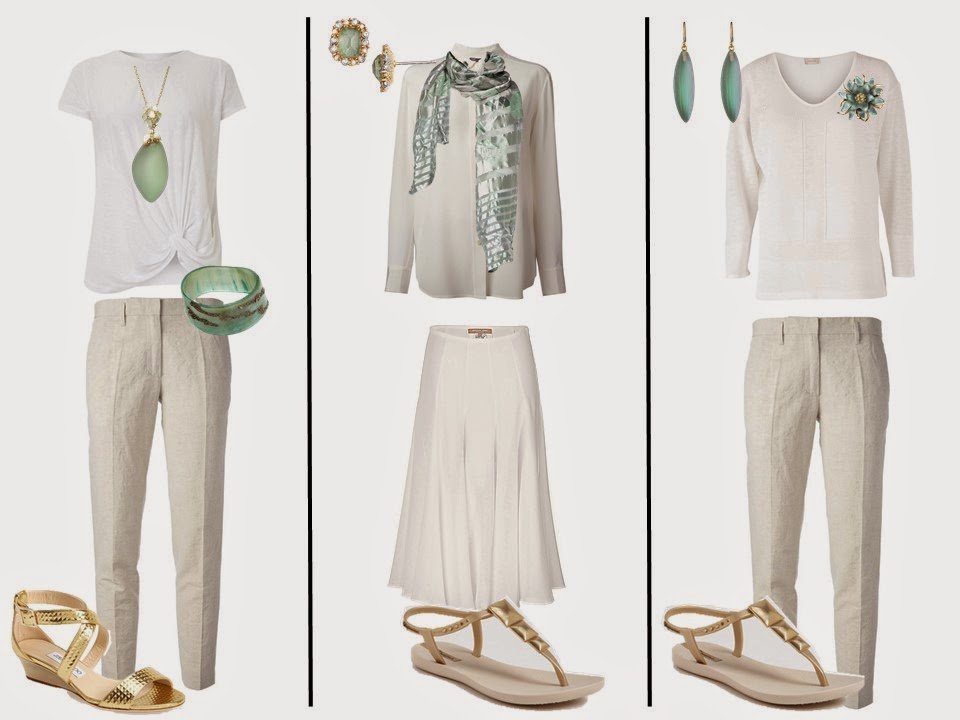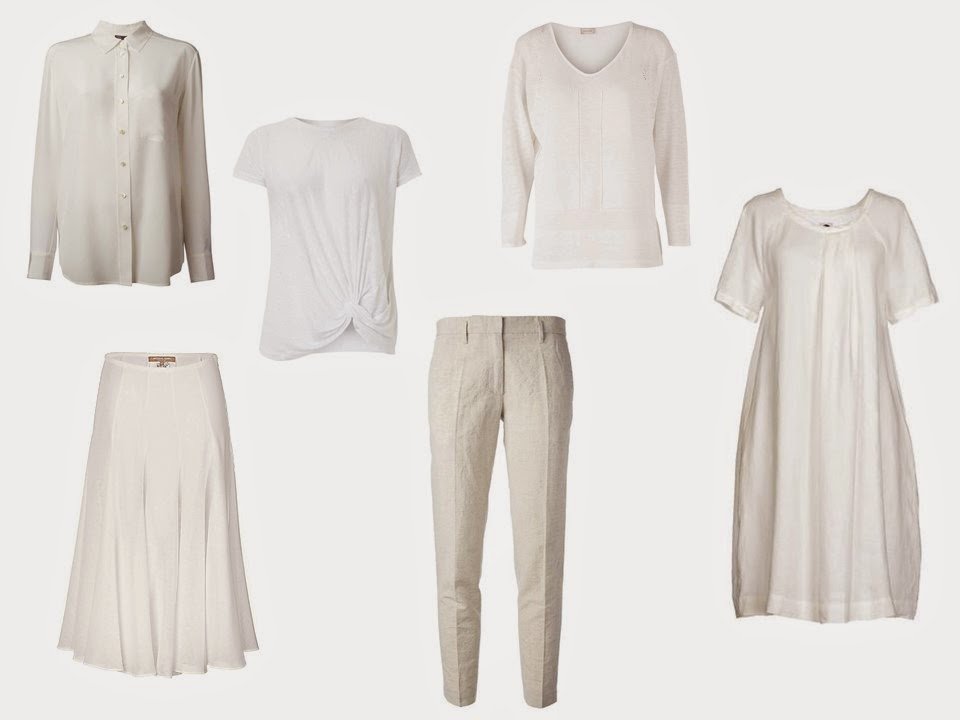 shirt – Vince, skirt – Michael Kors, tee shirt – Hoss Intropia, sweater – Maison Ullens, pants – Forte Forte, dress – Bagutta
I'm starting to work on some more "Start With Art" wardrobes – anybody have some suggestions? I put together a hundred colors schemes drawn from art works in the file "Images and Color Schemes: 100 Works of Art", which is available under the tab at the top marked "Vivienne Files Documents". If you're struggling for inspiration, you might find it there!
love,
Janice