November 14, 2014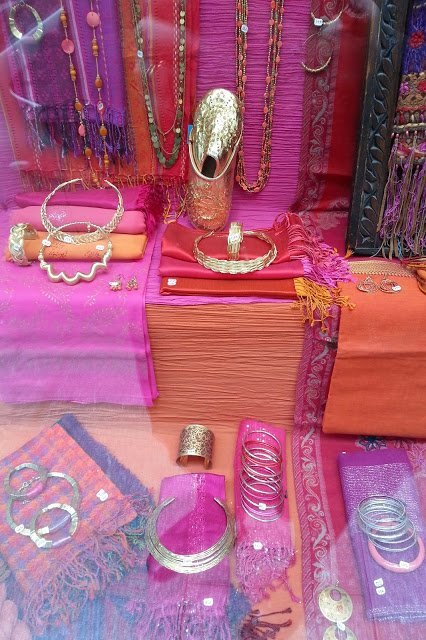 When B and I go to Paris, we have a standing joke that we share – basically, think of jewelry in some relatively uncommon design or motif (like a bracelet that are a bunch of hands holding each other, or earrings that look like lily of the valley), and without fail, somewhere along our walks, we will find said jewelry, and a million other things we would never have imagined…
I contrast that right now with the offerings in the US, where most department stores costume jewelry departments are dominated by no more than 5 designers, and maybe three other recognizable names. There aren't any small boutiques downtown that carry smaller brands, so if I'm going to make my purchase in-person, I'm going to have to venture further afield.
This is what we saw in Paris. Most of these are the windows in Diwali's shops: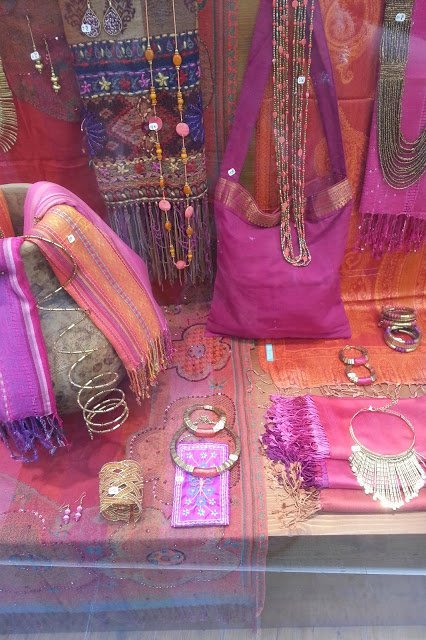 A window that speaks to my monochromatic heart!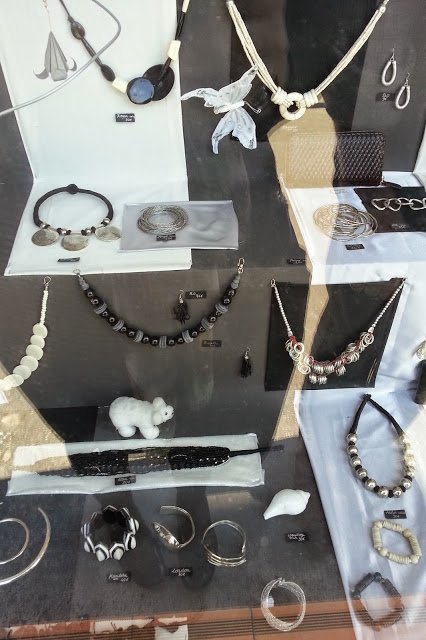 There are dozens of shops like this all over Paris. You can find the world's wildest range of jewelry in them (as well as scarves), and they always smell like incense…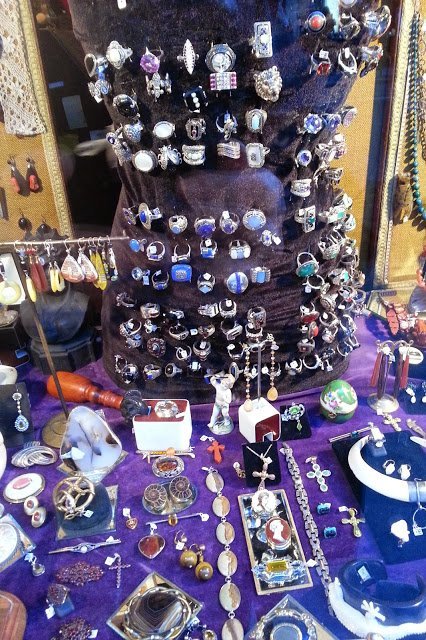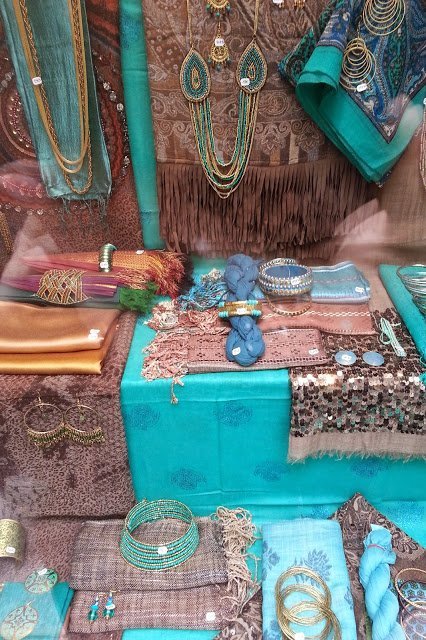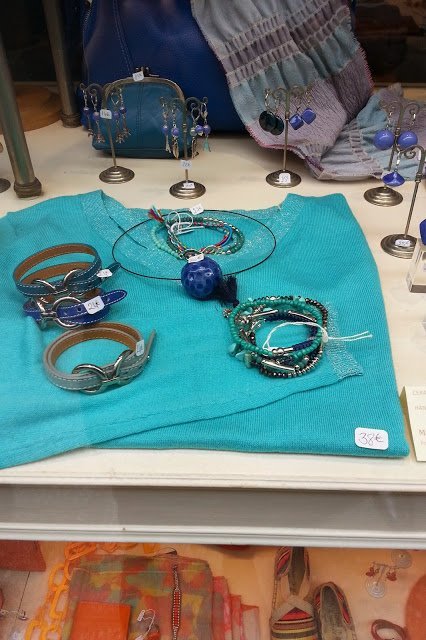 Not at all sure where this is. I wish more stores near me would include the full range of items in an outfit in their presentations.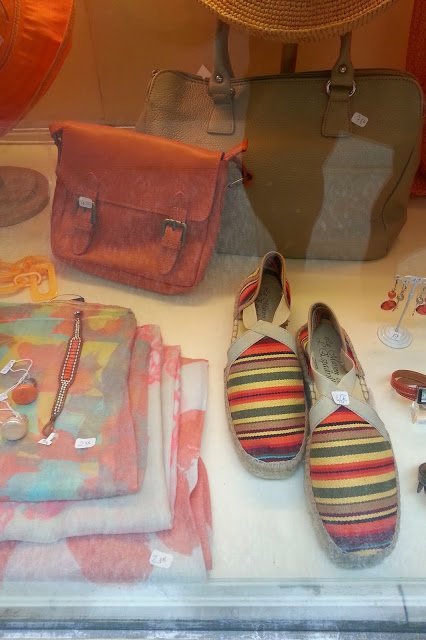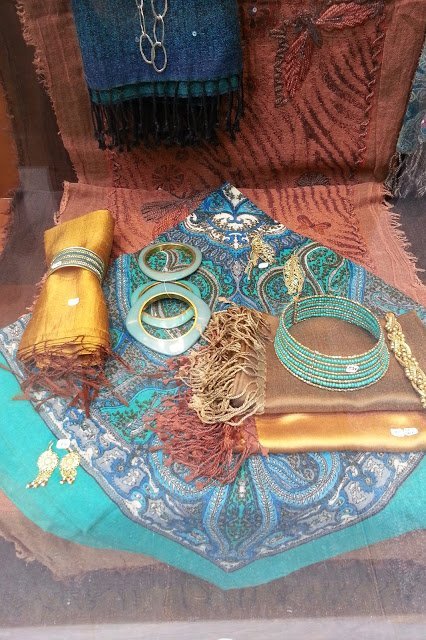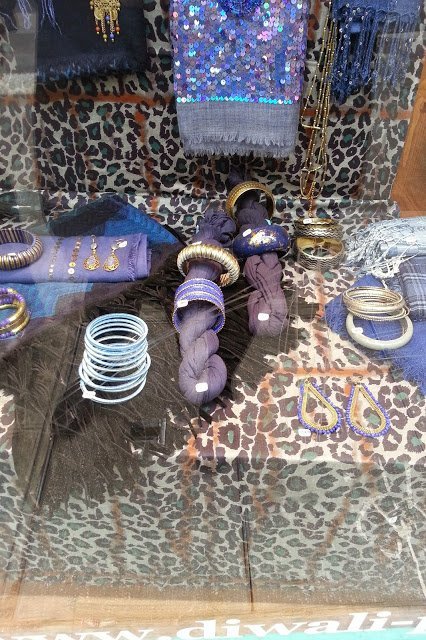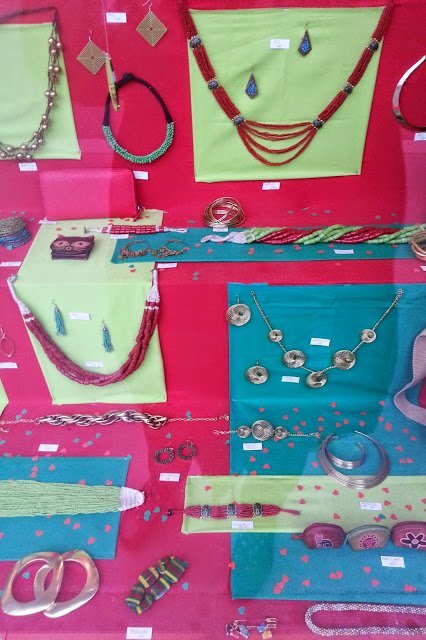 These are barrettes. Have you shopped for barrettes outside of a drugstore recently? I wear headbands, and they're trendy right now, so I'm stocking up!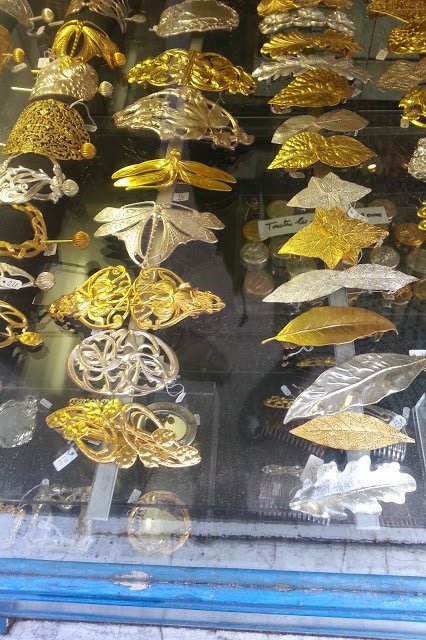 Just some tee shirts in a range of pastel shades. So refreshing – the right woman could buy them all and be set for summer!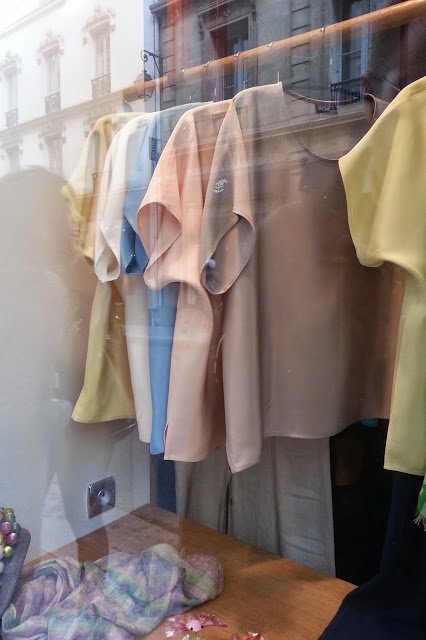 Bug brooches, and other very earthy offerings.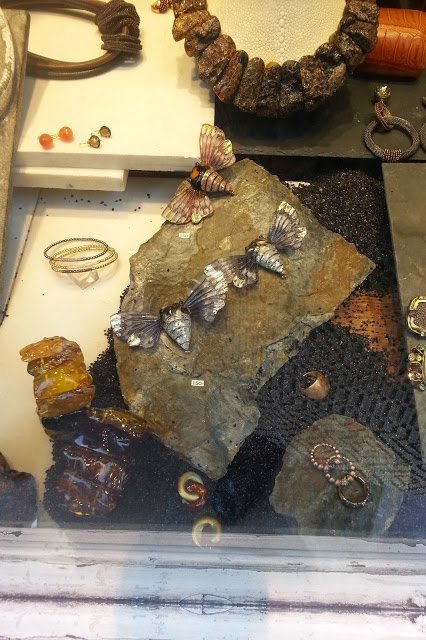 After you bought your assortment of pastel tee shirts, you could come here and get some coordinating jewelry. What a range of options…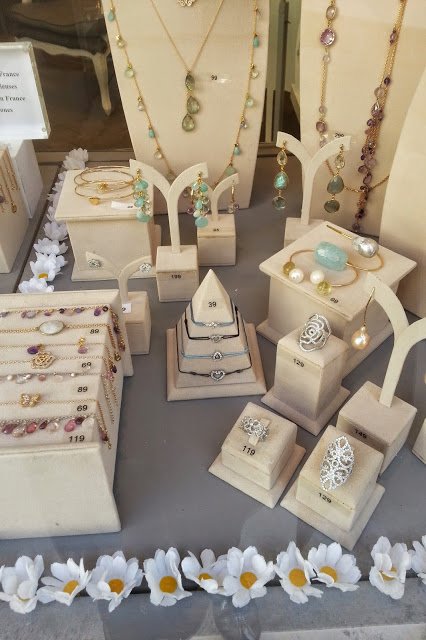 And there is no color handbag that's not available somewhere. It's staggering.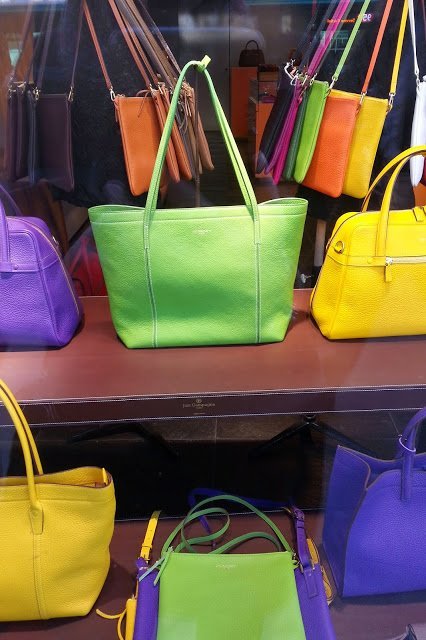 Are there more options in Paris because the women there demand them? Is that what we need to do?
This is why, when I show accessories on The Vivienne Files, they are often from Novica and Bottica (not related to each other, despite the similarities in their names) Novica is affiliated with National Geographic, and brings items in from around the world – often staggeringly lovely work at reasonable prices. (they make decorative items, bags, scarves and garments, in addition to the jewelry that I love so much). Bottica was a group of independent designers who promote their work collectively. No recognizable household names there!
And that's what I want for us all – to be happy and unique.
love,
Janice