Turns out that this beautiful thing is from
Rosablue
, who prints her own fabrics…
Beyond the very obvious black background, there are quite a few colors in here that could come to the fore in a color scheme. How about black, white, and the orange and green? Or black, pale green, pale blue, and soft pink? But for today, I've chosen these colors: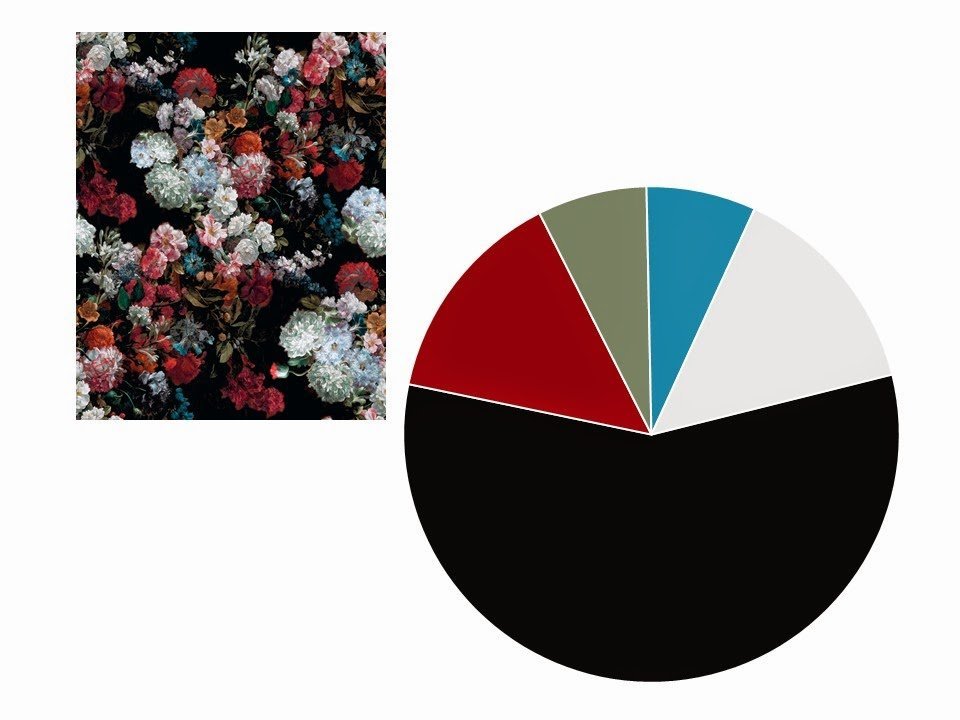 As a woman in search of a red duffle coat, I'm drawn to all red coats right now, so that seemed a reasonable place to start. In my mind, the person in this vignette is heading out of town for a day of two of business meetings in which the people being visited have to do the impressing – her job is just to sit quietly and evaluate critically everything that is put before her. So her look is a bit serious, conservative, and elegantly in charge.
Straight from the plane to meetings? A knit dress and boots in which she can walk will do nicely, thank you. Since she's not presenting, there's no need for a big businessy briefcase – an elegant small bag is sufficient. The person meeting her plane will carry her luggage, of course…
But despite her "in-charge" situation, she's going to channel a bit of that floral image through her ensembles. For travel, she dresses simply, but adds on floral earrings, a scarf with a small flower print, and a clutch with a geometric image that might feel flower-like.
I like to picture her striding through the airport, scarf drifting behind her, ready to get down to brass tacks and get the deal done…
Tomorrow, more listening to people trying to sell her something. The blazer's texture carries over the floral motif from the original picture, today's scarf also has some beautiful flowers, and her jewelry also echoes the theme. While this jewelry is indeed floral, this subtle green is neither saccharine nor ingenuous. Floral yes, but nobody's fragile flower…
A dress cuts into the number of options that you have – maybe your dress would work under a different blazer, or you could pair a dress with a cardigan. But for this woman, three options is quite enough; nobody is going to point out that she's wearing something more than once!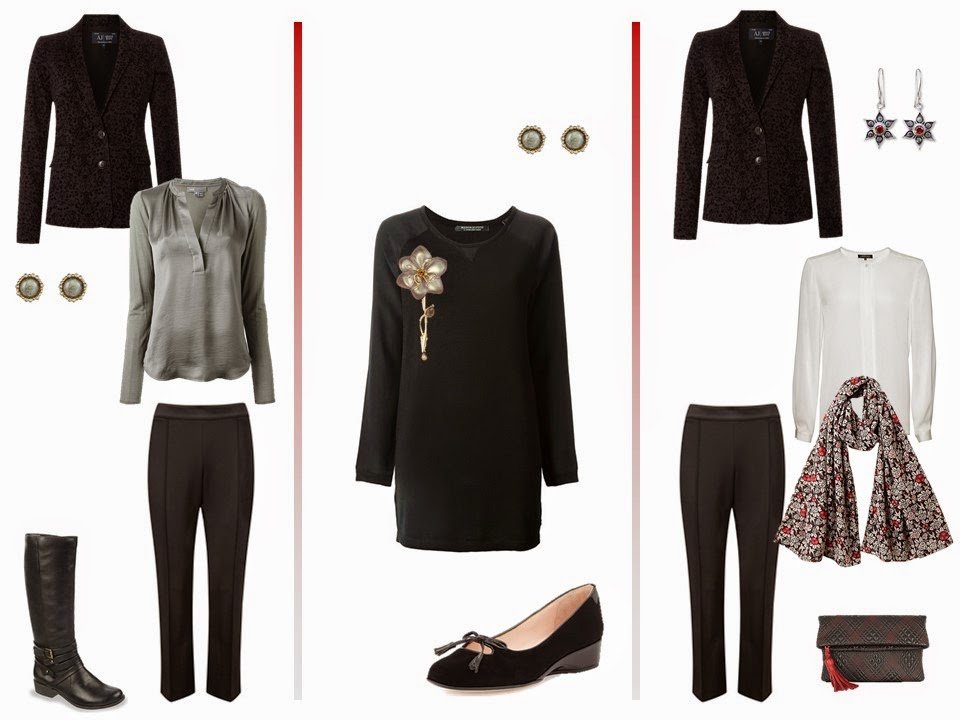 love,
Janice