November 1, 2014
What to do? You have a wonderful wardrobe of cool neutral colors of charcoal, slate, silvery blue and ivory. But you fall irrevocably in love with a scarf that has some really pronounced warm colors in it; how can it be worn?
Happily, this scarf includes lots of cool tones too – this is the color scheme I pulled together from this beautiful thing…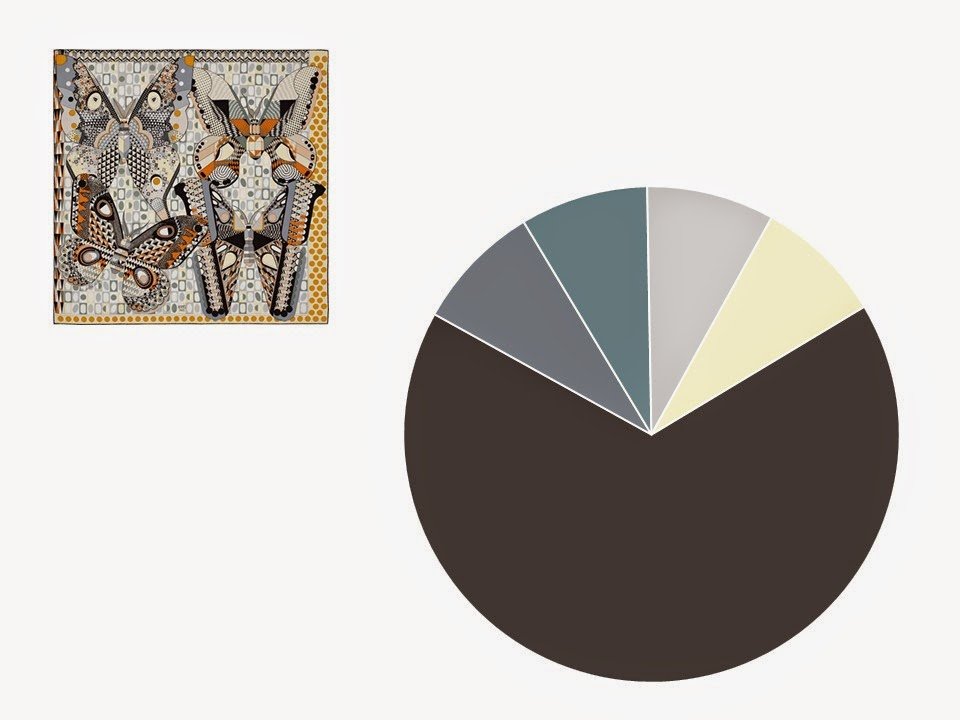 So the lacy wings of the butterflies in the scarf put me in a lacy sort of mood – this coat, scarf and bag all echo the lace motif without being overwhelmingly girly. I balanced them with a really simple ivory sweater and grey trousers, as well as simple black boots.
In the bag are some soft garments, in soft colors, with a touch of lace thrown in for whimsy.
Lots of options, as usual. Soft and dressy, without a lot of heavy luggage lifting!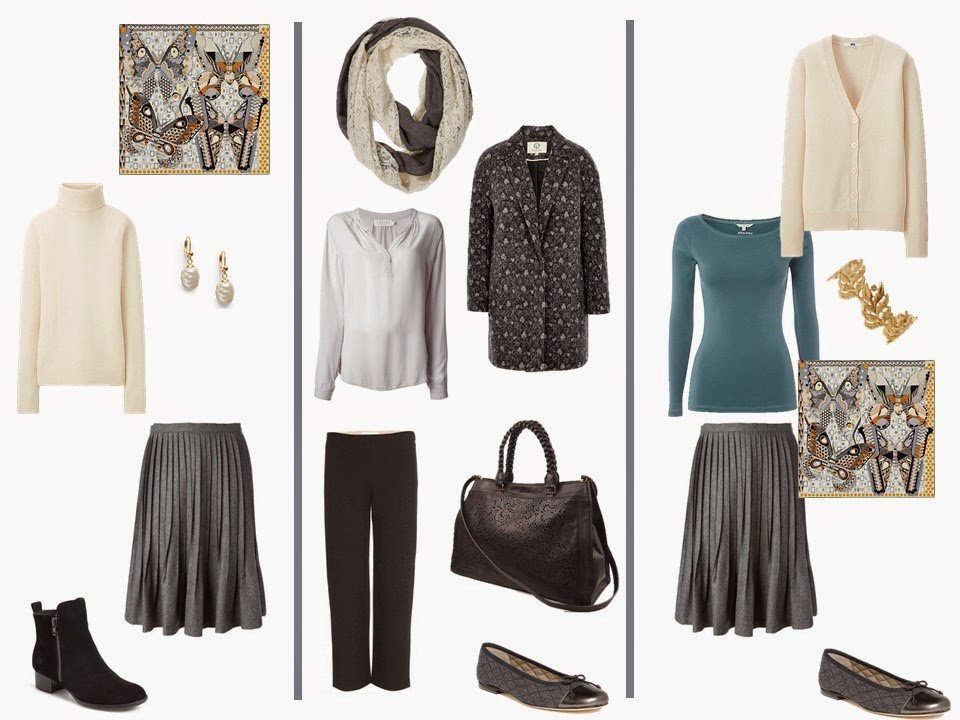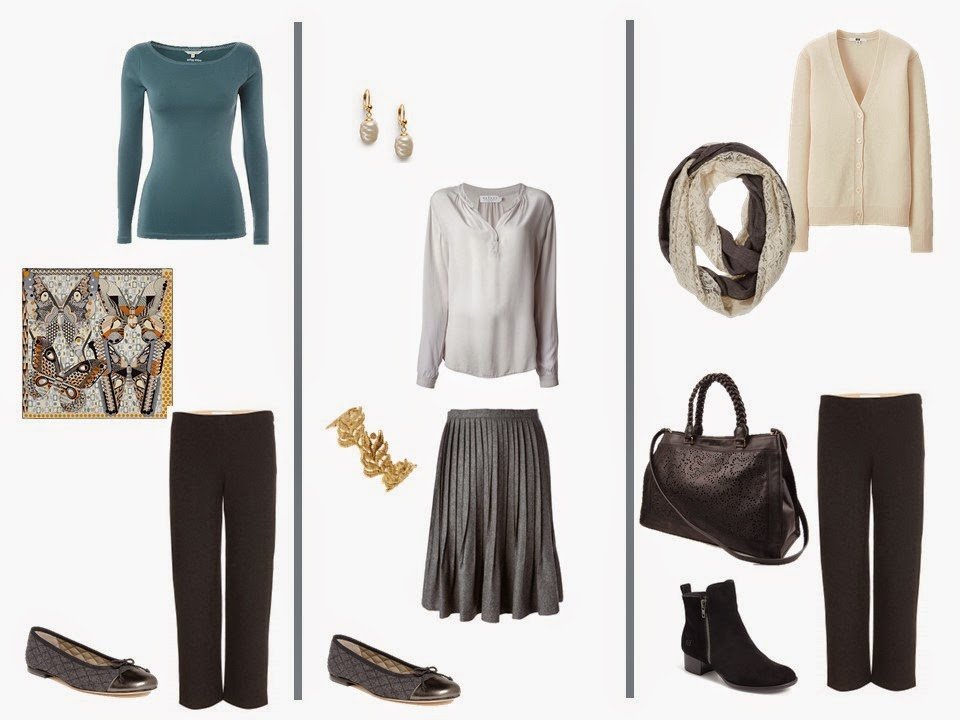 love,
Janice