October 16, 2014
Let's say you have A Common Capsule Wardrobe in black and grey, and you're happy with it. But you're concerned that you're going to get bored by wearing so many neutrals all of the time… So one day you're browsing through the internet, and you find a whole LOT of lovely, bright, good-quality blouses, shirts and sweaters at a good price. You might have always wanted to try these brands, but always been reluctant to purchase their items at the full retail price. (the site is The Outnet – lots of pretties at prices that still aren't small, but which are a ton better than the original retail!).
After a bit of thought, you choose to, for one season, indulge your affection for every bright color…
Remember, this is what we're starting with in the closet:
Since you've started with your solid core of neutral clothes, your seemingly mad indulgence in bright colors and a statement print isn't REALLY extravagant – you, in fact, have a lot of different choices in how to wear your new items. You can be quite casual, or rather dressy – you will be able to enjoy your new tops to your heart's content, and never be bored!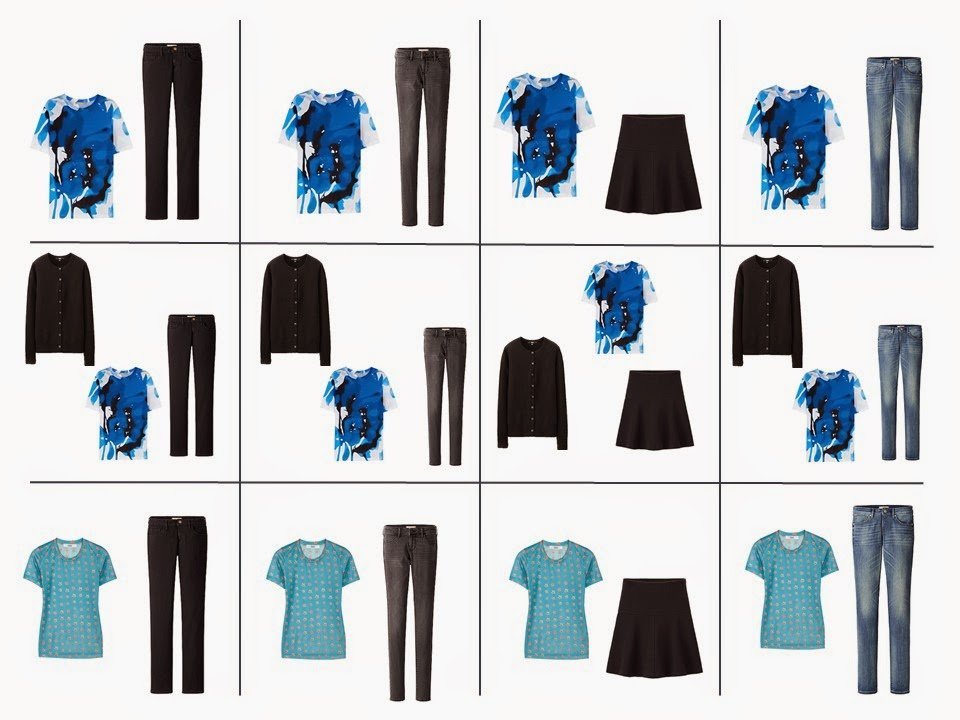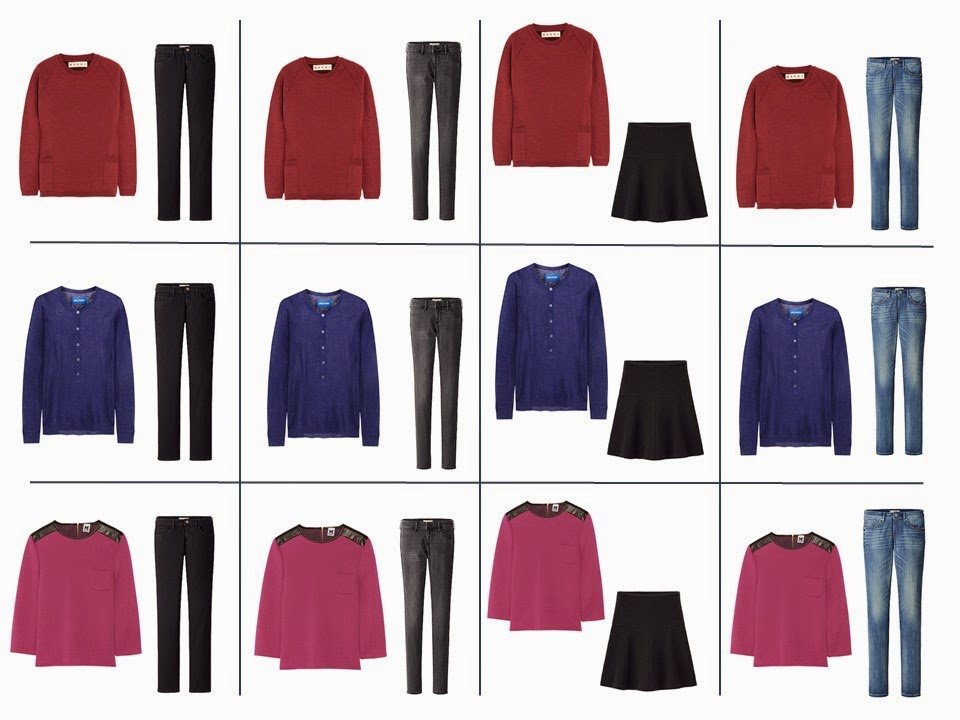 Having a planned and organized wardrobe doesn't necessarily have to mean that you have a staid or boring wardrobe; a well thought-out balance of neutral workhorse garments, sparked with bright colors and prints can still be practical and versatile.
Yes, The Outnet pays me a wee commission if you click through and purchase something. That's not why I chose these tops, however – I chose them so that you would learn about a really cool mail order option. Even if it doesn't appeal to you, it's fun to see some of the more outrageous clothes offered…
love,
Janice