October 14, 2014
The
French 5-Piece Wardrobe
is a great way to experiment with new color palettes, but it can also be used as a way to build upon The Common Capsule Wardrobe in your chosen neutrals. Adding in a neutral item or two can really expand the versatility of your core garments, while a new color or two keeps the boredom at bay.
First off, the beautiful green sweater actually would give you eight new possibilities (I only show four) – it can be worn with any of your pants, jeans, or skirt, and it can be worn with or without the scarf.
Secondly, The blue tee shirt goes under any of your v-neck sweaters, or your cardigan, and it can also be worn on it's own. If you look carefully, you'll see that the scarf you bought includes a dash of the blue from your tee shirt, so the scarf could be included in any of these eight outfits!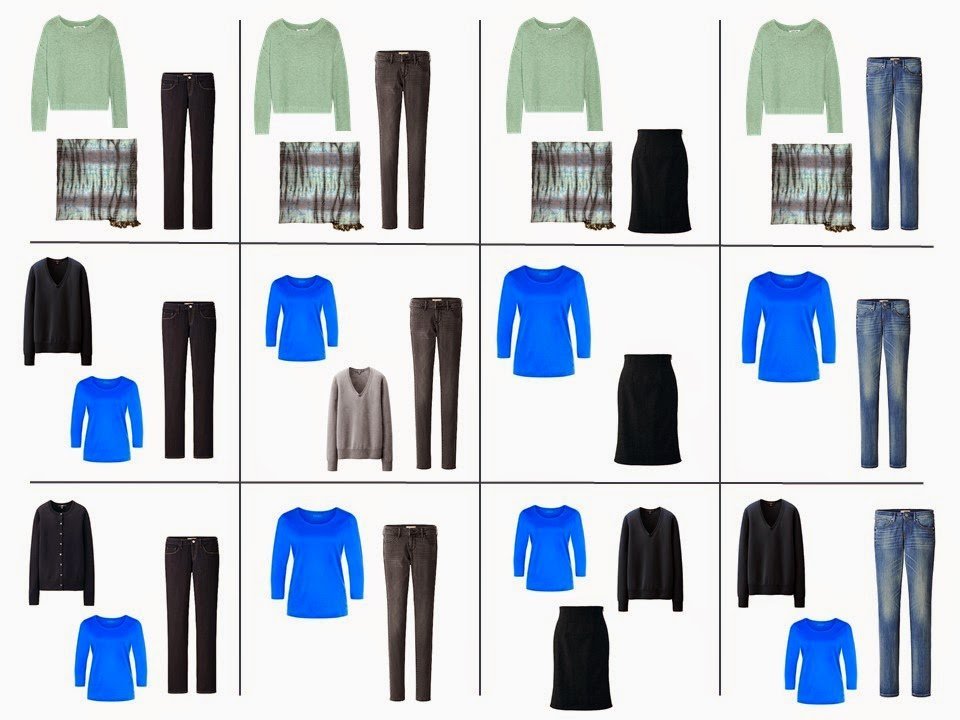 But here, where you add to your collection of neutral garments in A Common Wardrobe, is where the real versatility and mileage appear! Of course the tee shirt goes with everything, in at least a dozen different combinations: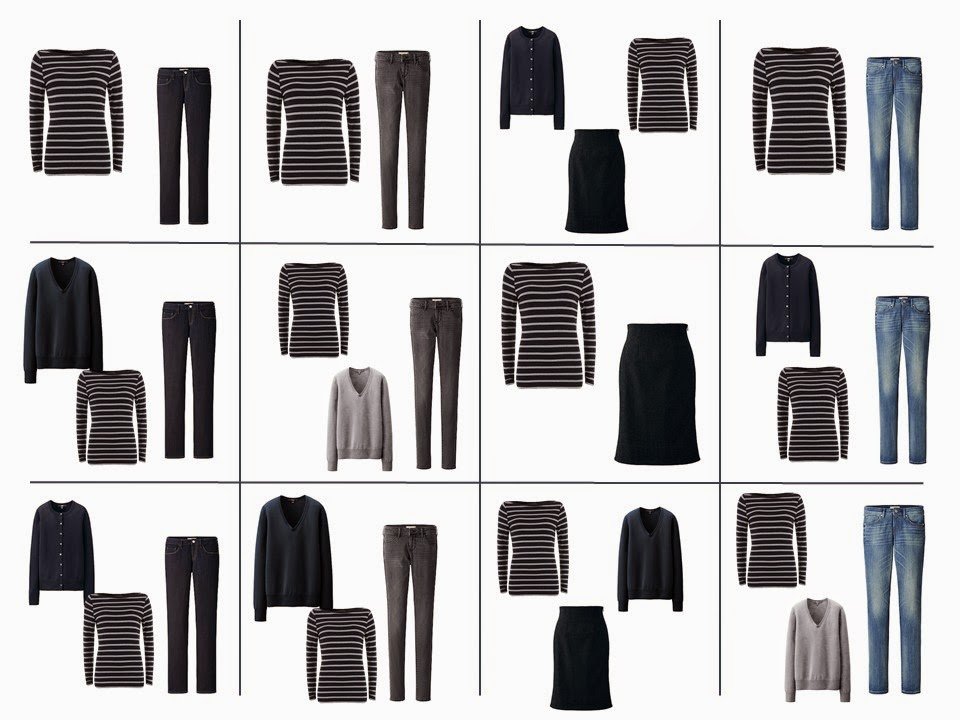 And the grey cardigan? Same outcome – everything in A Common Capsule Wardrobe goes beautifully! And imagine how many more outfits there are when we pull the striped tee shirt AND the blue tee shirt back in here to wear under the cardigan? How about the striped shirt worn under the denim shirt? Lots of ideas…
love,
Janice