August 12, 2014
Yes, it still exists: the office with the strict dress code. Pants only on Fridays. No visible knees, nor underarms. Absolutely no HINT of cleavage…
This is even more challenging in the summer, when it can be sweltering outdoors, but the office will invariable be quite cool. The rules are made, and the thermostats are set, by men in wool suits, long-sleeved shirts, and an undershirt. (why, if they dress like this in the heat of summer, do we let them run the world?)
But you can still have a great, fun, spiffy capsule wardrobe!
Remember this color scheme? A few weeks ago, I showed a very casual summer wardrobe using these colors. Today, they're going to the office.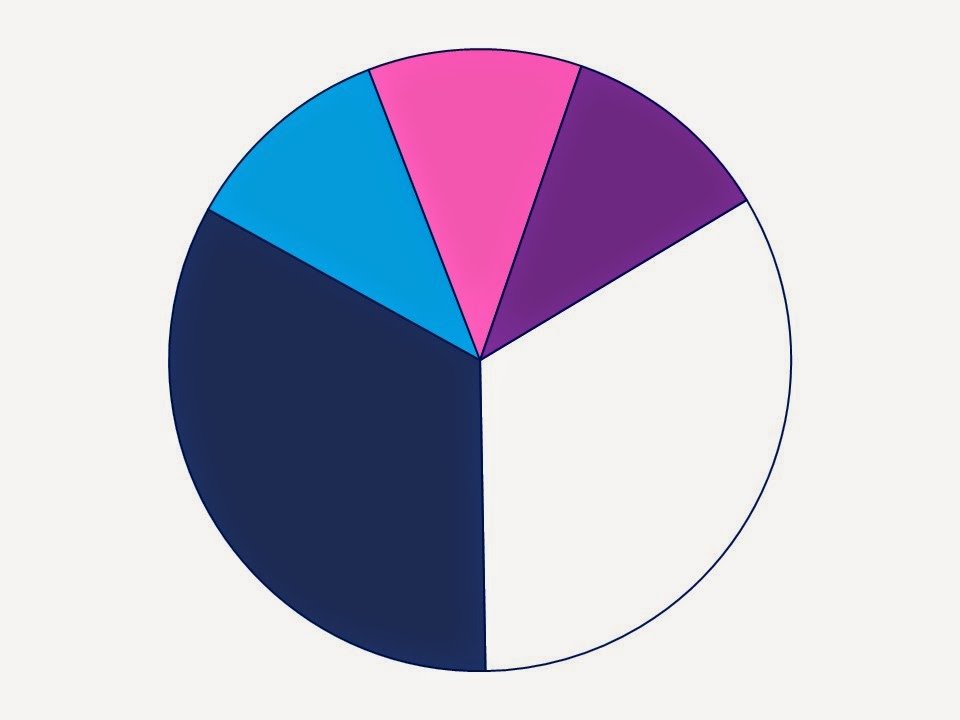 The first steps remain very much the same – a great pair of pants, comfortable shoes, a cardigan (or blazer) and a top of some sort in your dark neutral. Step 3 brings in a light neutral top, and another "bottom" in the dark neutral. No jeans this time! A skirt is a must in this work environment.
In Step 5, I've swapped out the summery beach tote for something much more serious. In Step 6, the bright accent tops and bracelet can stay, with the understanding that you'd better cover up those armpits, missy! And in place of the very casual waterfall cardigan and capris in Step 7, a blazer and subtle patterned skirt…
Of course, tank tops aren't terribly useful in this office! A couple of summery, but much more modest, blouses take their place. The 2-piece navy outfit is still perfect for work – I've just substituted a slingback low-heel pumps for the sandals. And Step 10 is usually casual, but we're going to replicate the "top, jacket, shoe" idea with a short-sleeved sweater, a very useful cardigan, and ballet flats that incorporate your 2 neutral colors. These shoes are particularly practical; any time you mix navy and white garments in an outfit, add these shoes, and the combination automatically looks intentional!
Here in Step 11, I've kept the patterned dress. Your work environment might consider this a bridge too far, in which case you could look for a printed dress in a more subtle design, or a solid dress in navy. And Step 12 originally had a caftan, sandals and sunglasses! (I DARE you to go to work like that…) A much more appropriate classic dress, and a subtly patterned cardigan will probably excited less comment than a flowing, swirl-printed beach cover-up.
No hair bows here! And while you definitely still must own sunglasses, they have no place in your office. However, if you were ever going to break out the big accessory guns (aka an Hermes scarf), this is the time. And a whimsical, but solid navy, boutonniere is a great little touch on the lapel of your white blazer.
In the other version of navy and white that I did, Step 14 was casual outfits! I guess in a conservative office, white pants and a lovely top qualifies as casual. Of course, this blouse and sweater will do wonderful things with all of your navy separates. And Step 15 remains pretty much unchanged – a great dress and cardigan. I just got a longer sleeved cardigan, and a more work-suitable dress…
All of these last steps share the idea that we're trying to make sure we have a balance between our neutral colors, that we have enough "bridge" garments to link those neutrals, and that our truly "Common Wardrobe" basics are present. No way you're including a chambray shirt, or a pair of jeans, in this wardrobe, but simple tops in your neutrals should ALWAYS be in your wardrobe. Just make sure you only wear the Step 17 trousers on Fridays!
A recap of the accessories, just for reference purposes:
Many product links lead you to retailers who pay The Vivienne Files a small commission. This commission has never been, and never will be, a factor in what items I choose to include in these wardrobes!
love,
Janice