August 20, 2014
While these are the same neutral colors that we saw yesterday, these accent colors are much more subdued and much more frequently seen along with the neutrals. Therefore, this capsule wardrobe came together much more quickly and with greater ease.
This was my color scheme: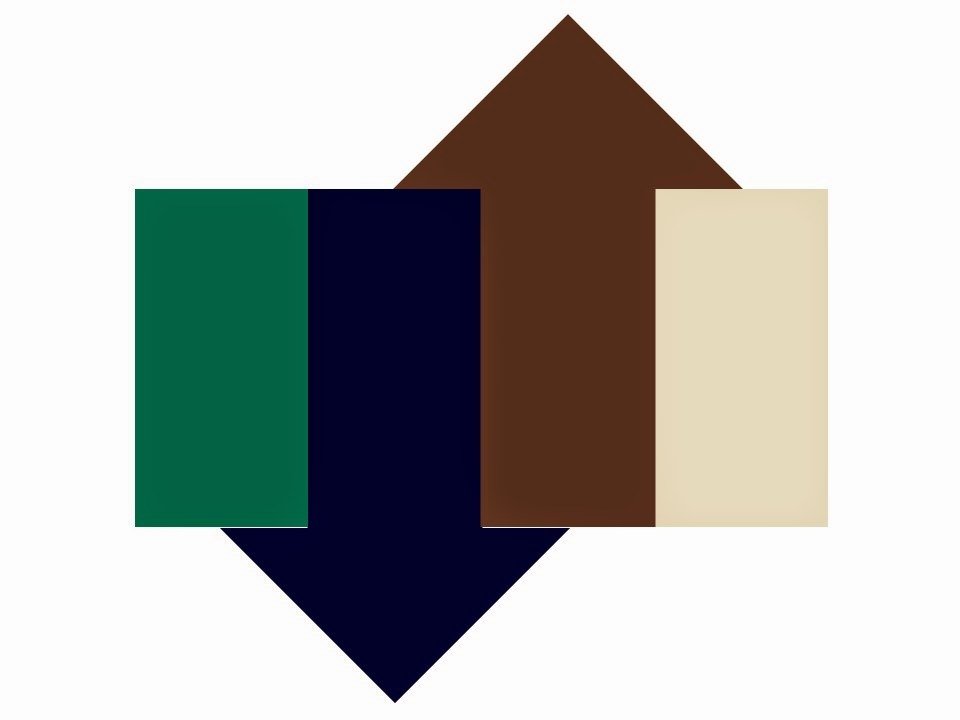 And this is our familiar brown Core of Four:
I've changed up the jeans for a skirt, since I'm going to swing this wardrobe a little bit more toward a work environment. If you don't need skirts, you could certainly keep the jeans.
I found ONE more sweater in this color combination – equally blindingly expensive… And I opted for a more tailored cardigan this round.
These tops were easy to track down!
And the scarves were also not difficult to locate. Any time you're looking for interesting color combinations in a scarf, it's worthwhile to look at Missoni scarves. They're often available secondhand, or on sale.
And this time, I've opted for gold-toned jewelry. I thought that the warm tones of the beige tops would be more comfortable with gold, and I wanted to show some different options to pull this kind of wardrobe together.
love,
Janice