August 21, 2014
I've decided to change up the order of the colors in the titles, so that when we scan through a large number of them, the accent colors will be better emphasized. They are, theoretically, where the fun it! So one of you (you know who you are, you scamp!) fell in love with a deeply INAPPROPRIATE scarf:
I would do hideously inappropriate things for this scarf in grey and pink, so I understand…
So this lovely scamp had pretty much committed to a color scheme with two neutrals of denim blue (not necessarily denim FABRIC, but that blue), and brown. Her first accent color was planned to be grey, and she had not settled on a 2nd accent. I proposed this color scheme to her: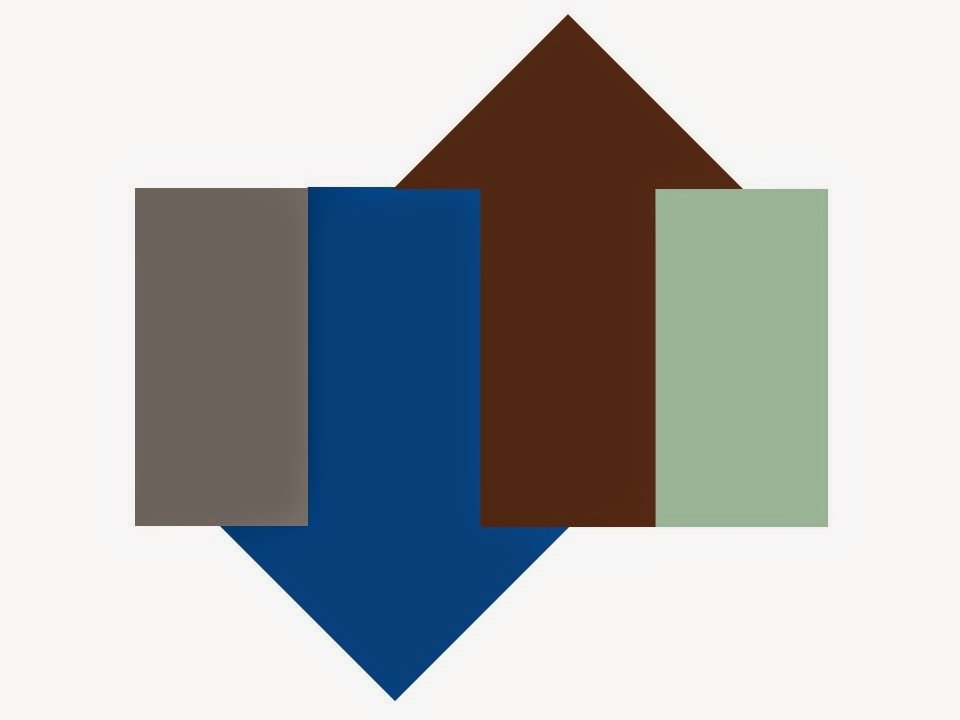 Suddenly things start to look MUCH more promising!
We of course started with the brown, and I managed to get an actual BROWN skirt this time…
And the blue was pretty simple to find:
The Expansion Four was not terribly hard to find – I looked for a jacket and a cardigan, as well as a couple more tops in blue, which are going to be gorgeous with brown (or grey…)
I love this Mileage Four – what gentle colors!
And I can't emphasize enough that when you're trying to combine colors that aren't normally seen travelling together, don't forget to keep your eyes open for a Missoni scarf. A website called The Real Real resells designer garments and accessories, and they often have Missoni. The turn up on sale at yoox.com, bluefly.com, and of course ebay.com. (watch ebay though, they don't police for counterfeits, and their assortment shows their laziness) And please note, I don't get commissions from any of these guys – I just know that they're good places to find marked down designer stuff!
In honor of the beauty of the Hermes scarf, I kept the jewelry in a "leafy" mood…
In this wardrobe, the original Hermes scarf looks very comfortable, no?
For those of you who are concerned about the upcoming Pantone Fall 2014 colors, and how they will work with your neutral choices, I've got a new Color Planner available that places each of the 10 "new" colors (ahem….) against all 91 of the "two neutral" combinations. It's available on The Vivienne Files Document Store, aka that little tab near the top of the blog that takes you to a new page, and lists all of the documents that I've built for you, so far!
love,
Janice