June 29, 2014
As we take a pause in our capsule wardrobe building, it's a good time to begin to isolate some of our personal style preferences, and to focus on what kinds of color combinations make us most comfortable.  These aren't choices that MUST be made – you can have as much variety in your wardrobe as suits you, but for some of us, making the choice to (for example) eliminate button-front shirts can be liberating and clarifying.  I thought of these choices that could be made – what other decisions can be made at this point in wardrobe building?
For reference purposes, here are our example wardrobes, to date: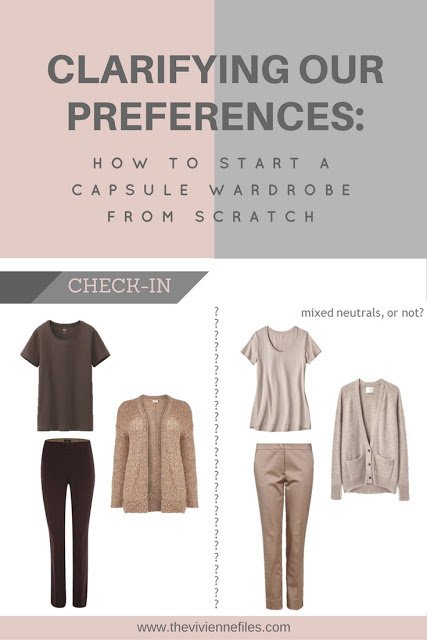 Like this article? Save it to Pinterest!