June 7, 2014
I think these are delphiniums, but of course I live in the middle of a city, so my floral knowledge isn't exactly top-drawer! If you can give me a better identification on these flowers (photo taken in the Duke Gardens in Durham, North Carolina) send me a note or leave a comment and I'll update things…For this photograph, I imagined that someone has to go on a business trip, but they're going to be able to arrive early, and maybe stay a few days extra, so this is a dual-purpose travel capsule wardrobe.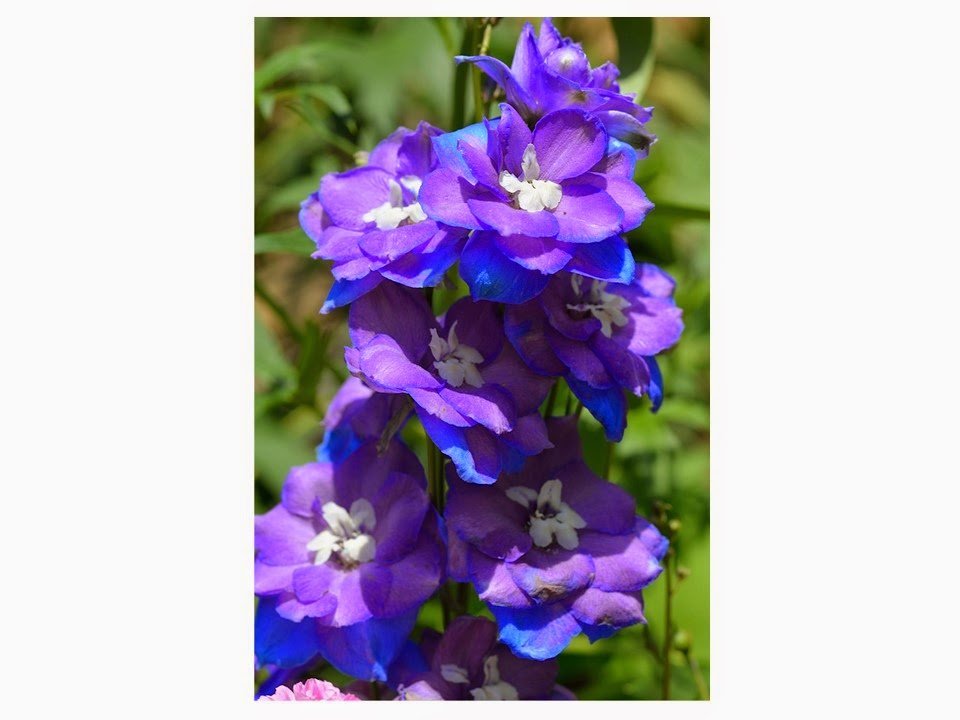 These are the high-contrast colors that I chose: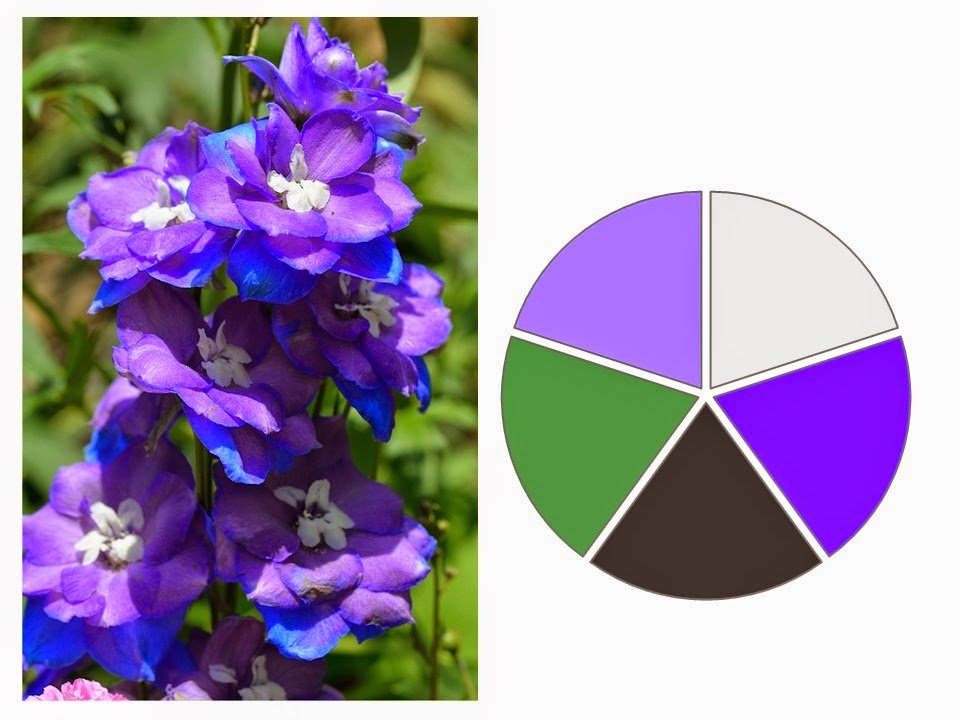 For a couple of days of sight-seeing before the meetings have to begin.
A couple of outfits that could go to work or dinner.
Super-casual, and board room…
Some accessories, and a couple more tops to give you sufficient options for 6 to 10 days.
Everything from shorts to dressy tops, a skirt and a dress.  Carry-on would be easy!
And plenty of combinations possible.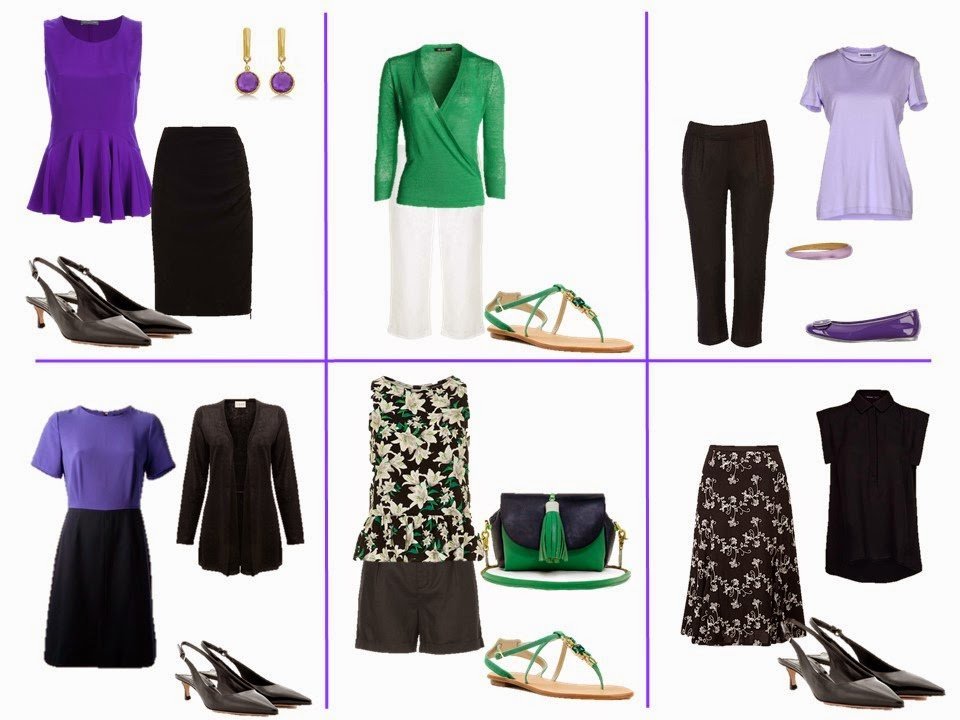 love,
Janice