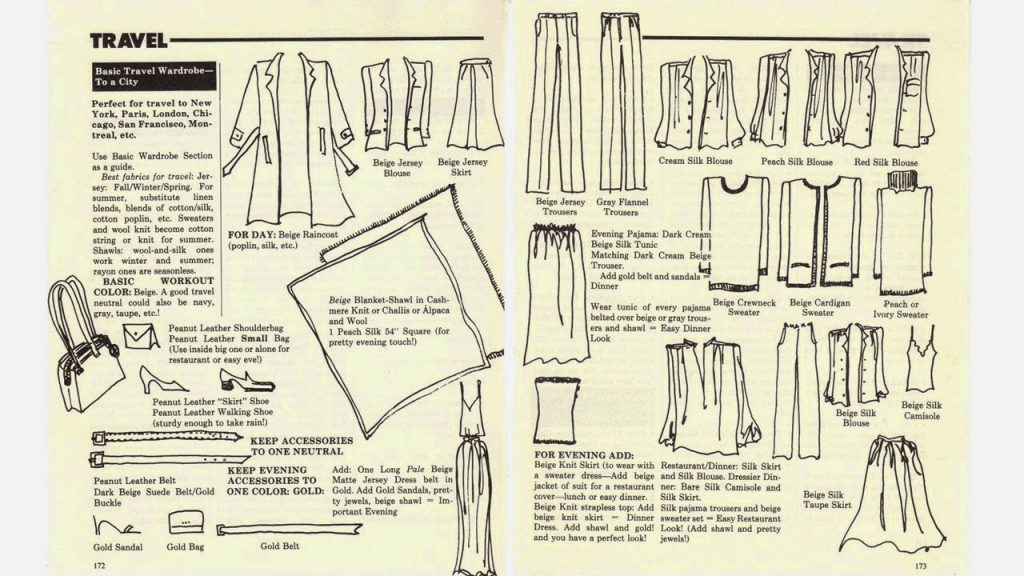 Any book that recommends this kind of travel wardrobe is going to be a fun read! Today I'm parting with one of my copies of Hot Tips – in paperback, with the iconic Gia Carangi cover. (it was her only book cover, and some big fans of her absolutely covet this photograph…)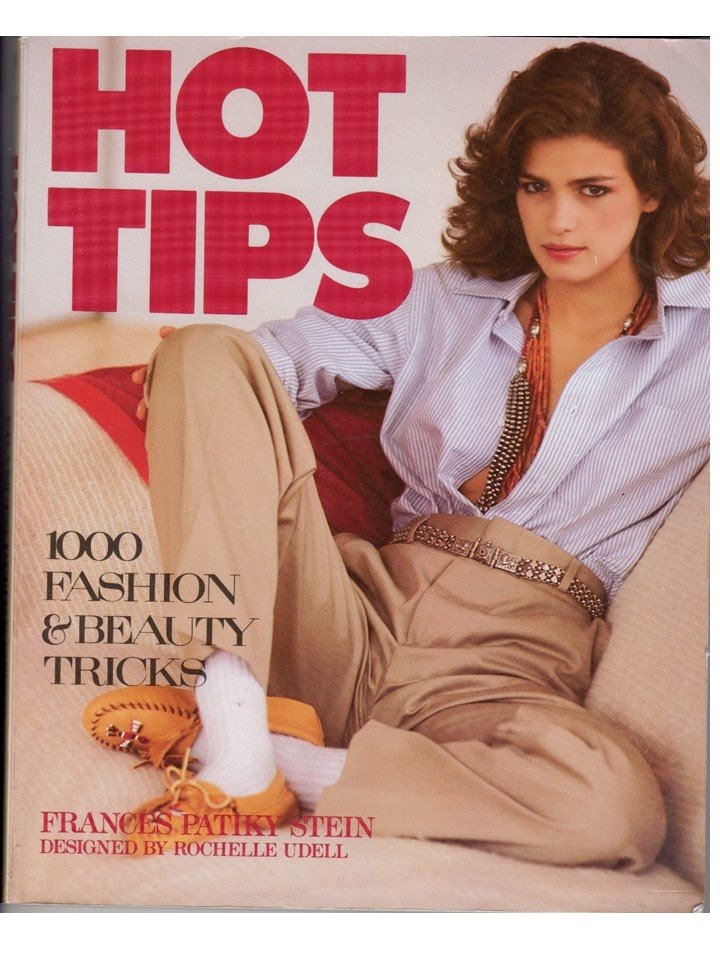 As with so many of the style books written in the 80's, this one is a combination of timeless advice and laughably dated ideas. This is entirely illustrated with pencil sketches that aren't terribly dated, and which in many cases make it clear that a timeless garment from this era could still be chic.
Just leave me a comment – anonymous is fine – and Thursday I'll draw a random number and let you know who the winner is. I'll keep you anonymous, if you don't want your pretty face all over the Internet, I promise!
BIG MAJOR UPDATE – THIS IS DEFINITELY OPEN TO READERS OUTSIDE THE UNITED STATES!!! I AM NOT SURE WHAT SHIPPING METHOD I WILL HAVE TO USE, BUT I WOULD NEVER LEAVE YOU OUT OF THE FUN…