April 24, 2014
Warm accent colors with navy and beige? Absolutely!
I've changed up the cardigan again – this one is a splurge and a half, but the navy and coral are beautifully presented here:
And just to show some other possible choices, I've picked out a new skirt and a pair of outrageous summer pants. I personally would wear these pants in a heartbeat, but your mileage may vary!
This gives you this 24-piece wardrobe; isn't it fascinating how changing just a few of the garments makes so much difference in the overall feel of the ensemble?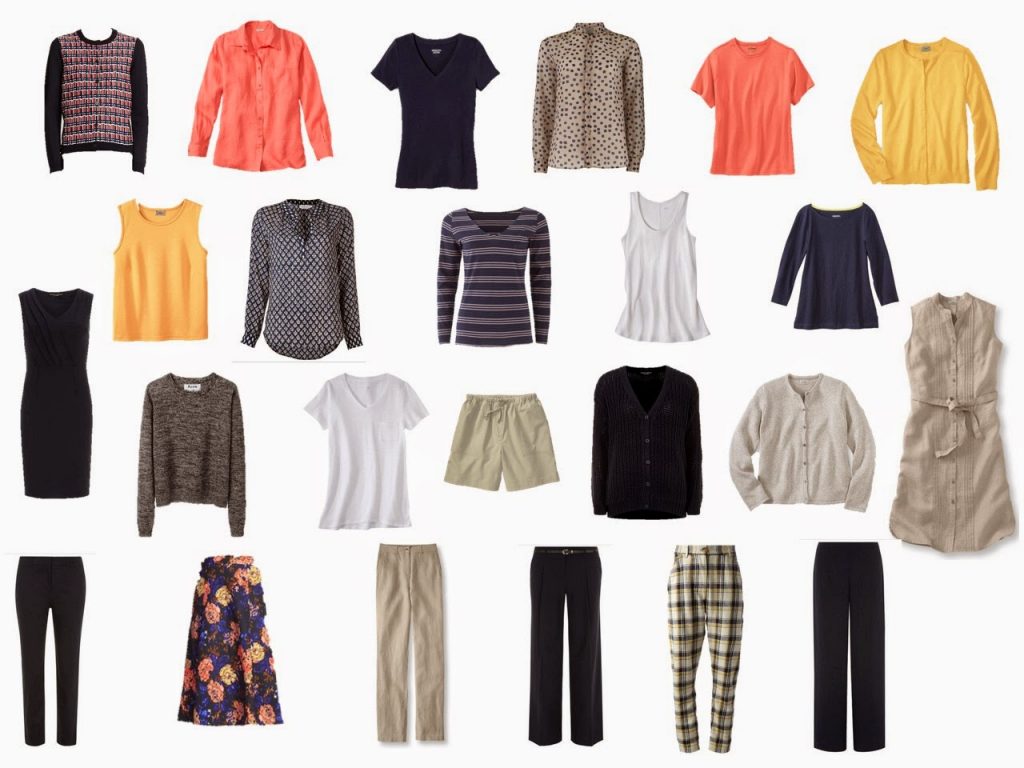 As always, lots of possible ways to wear these – from the most casual, to reasonably dressy activities.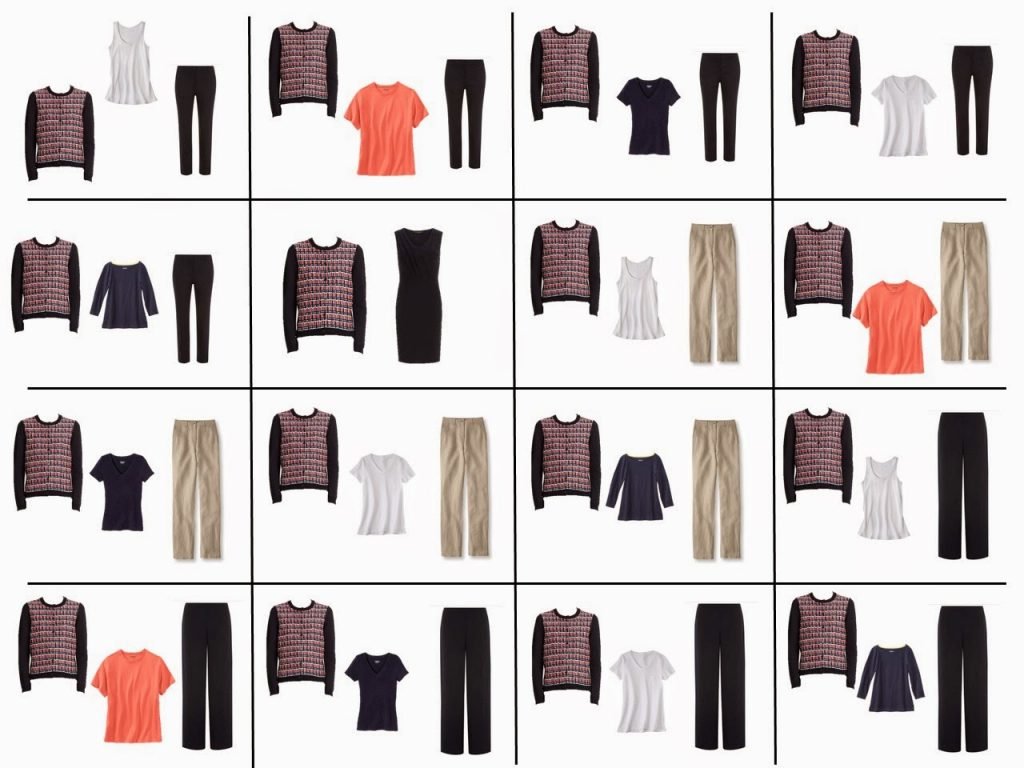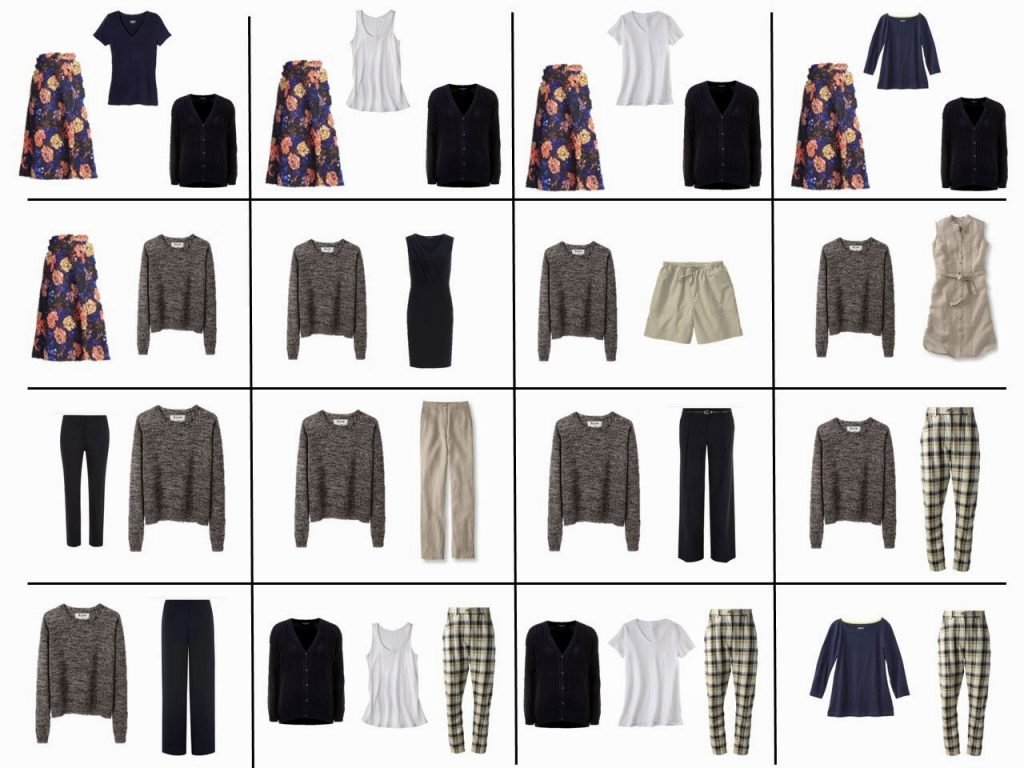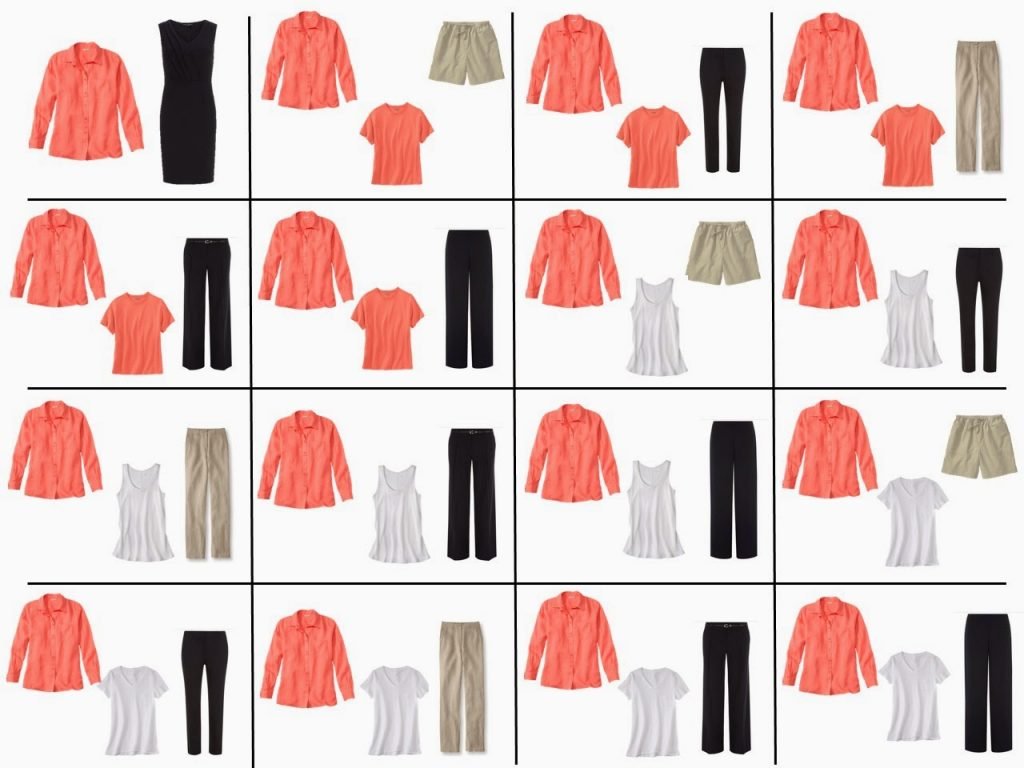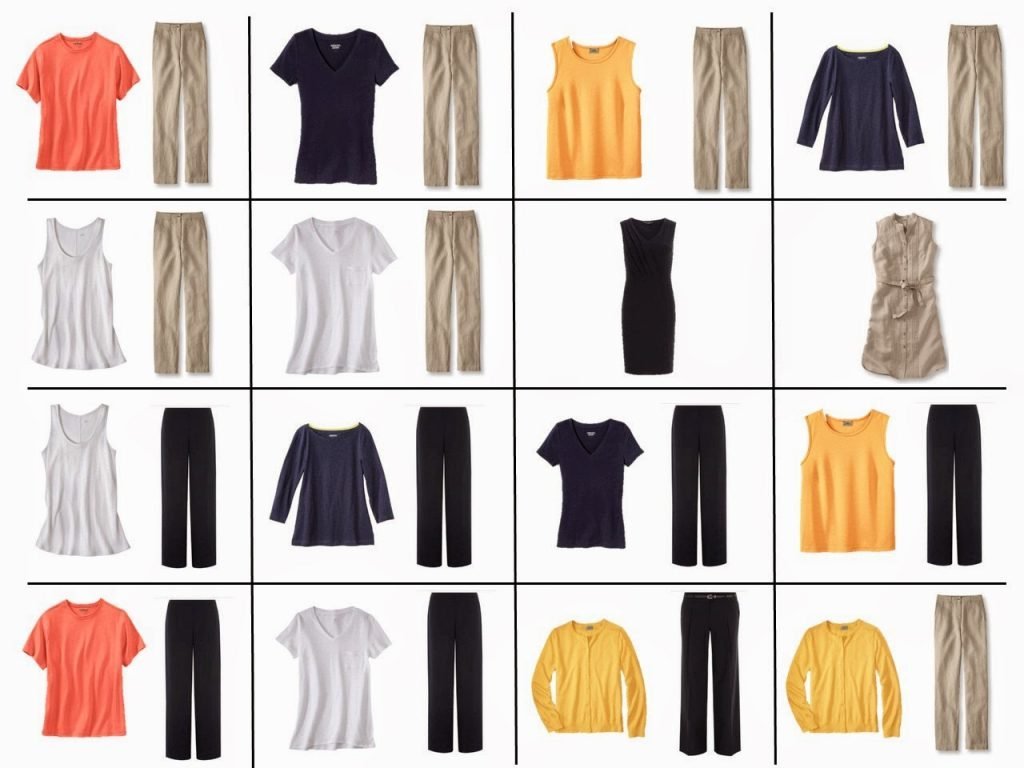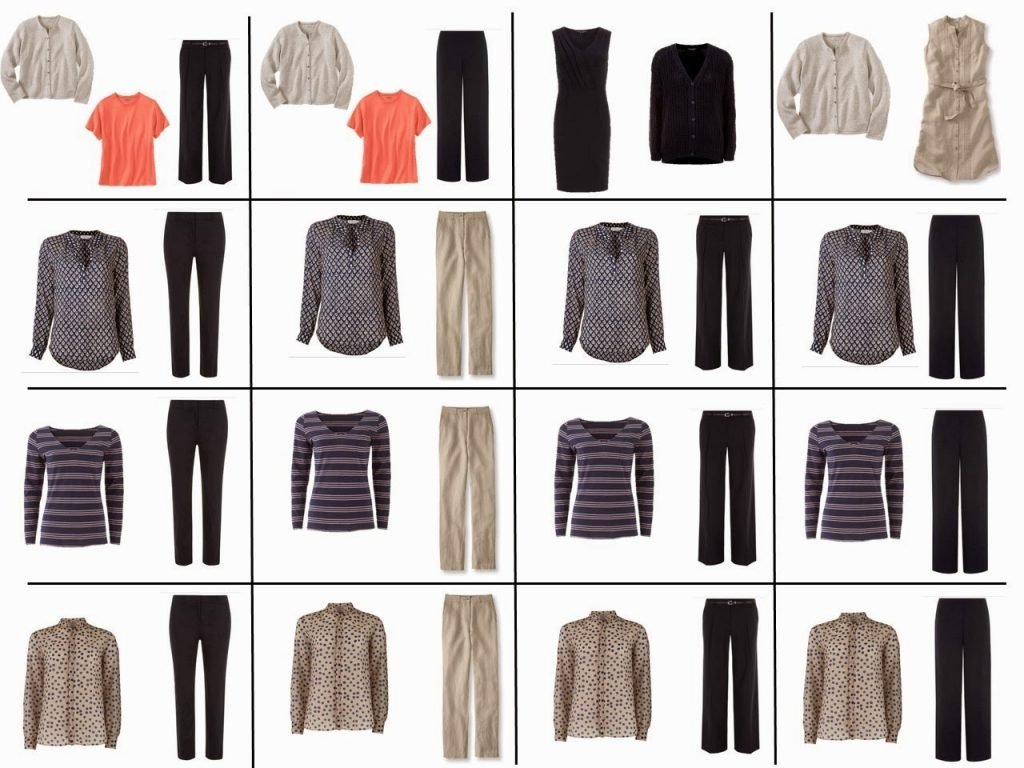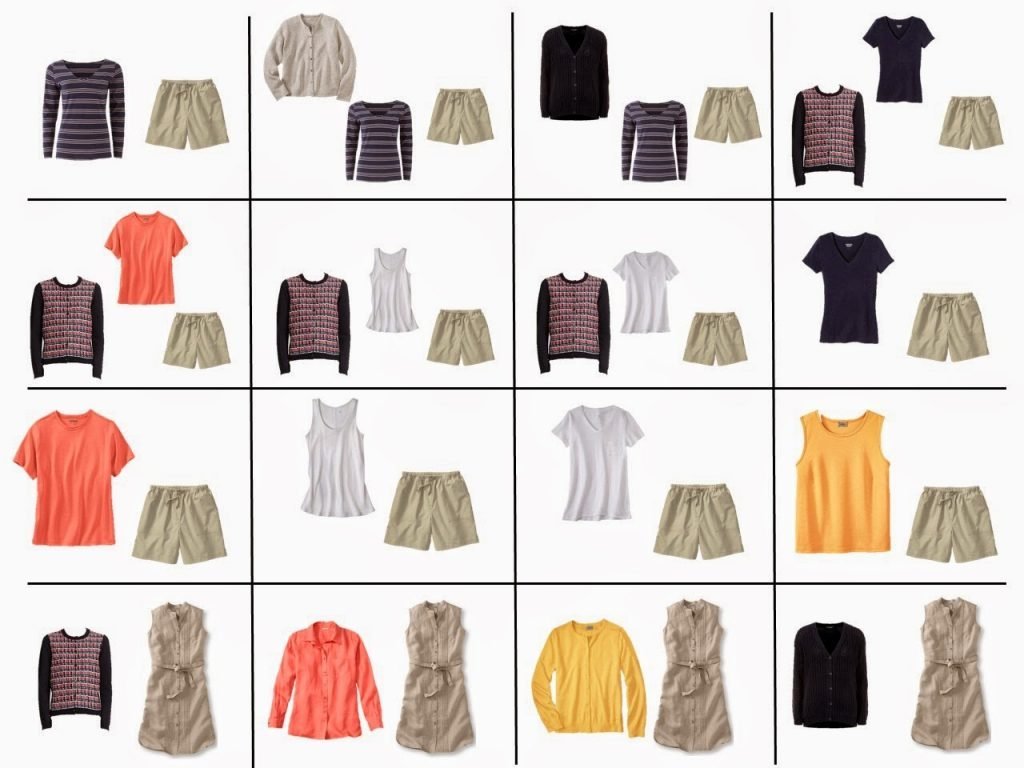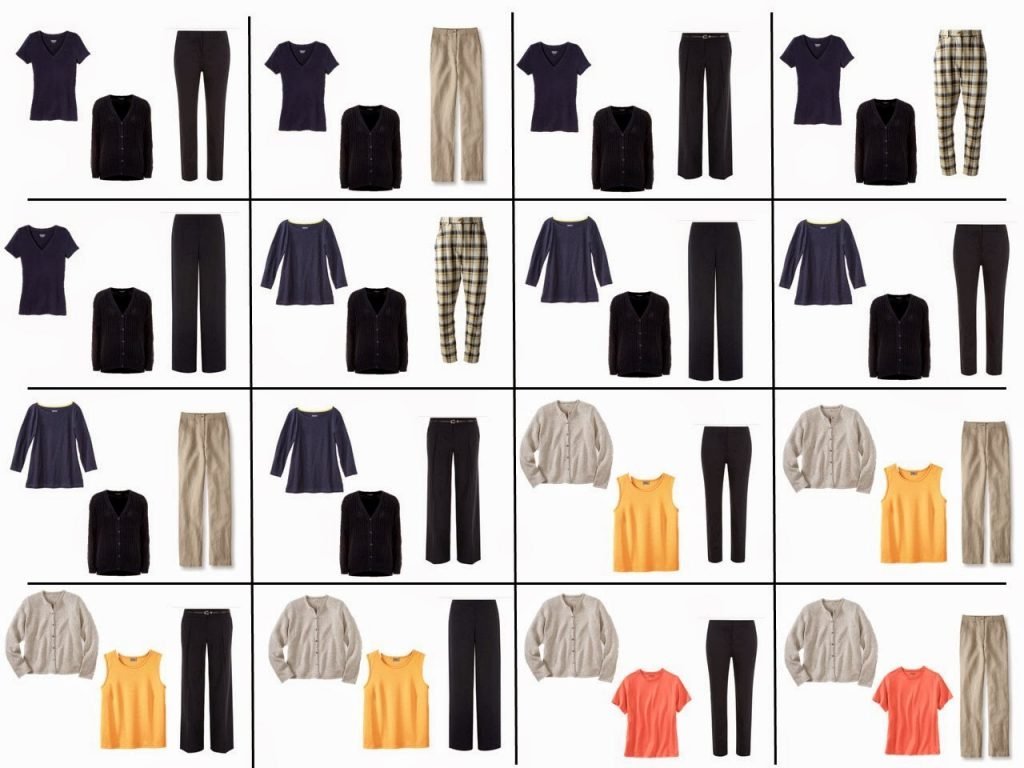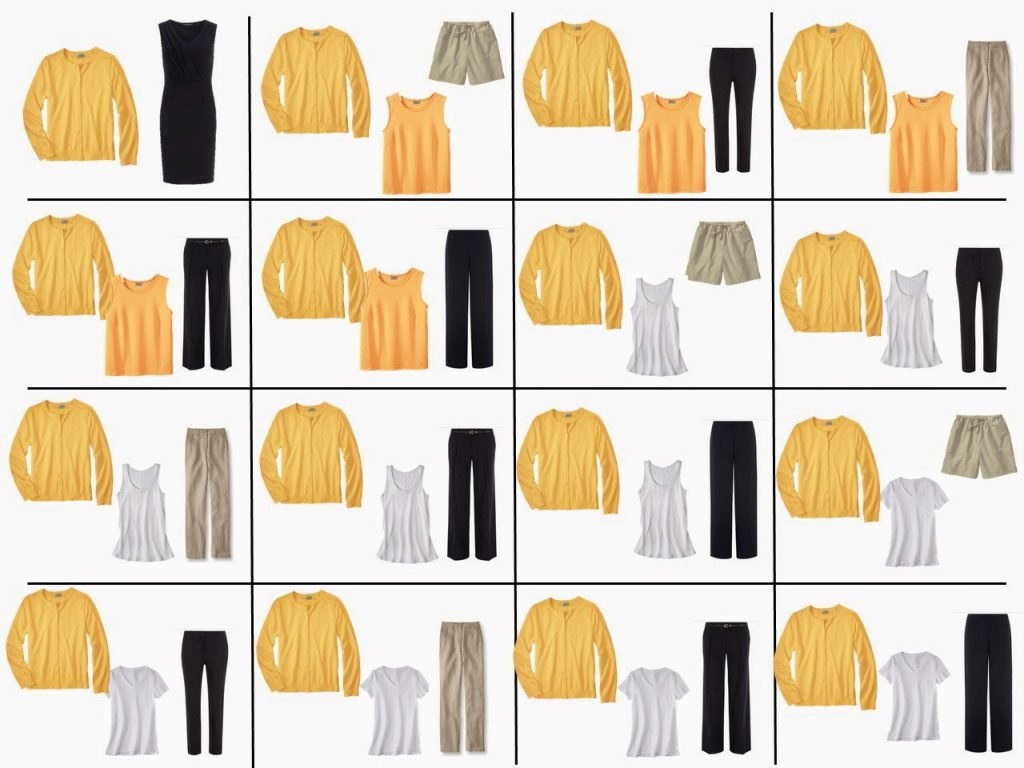 love,
Janice