April 23, 2014
Many of you mentioned mixing shades of blue with your navy and beige, citing the always beautiful suggestion that this reminds you of the sand and the sea. How can anybody make this happen?
Say this is your summer shopping – these are the accent colors that you use, rather than the red and green that I used earlier. So your color scheme is this: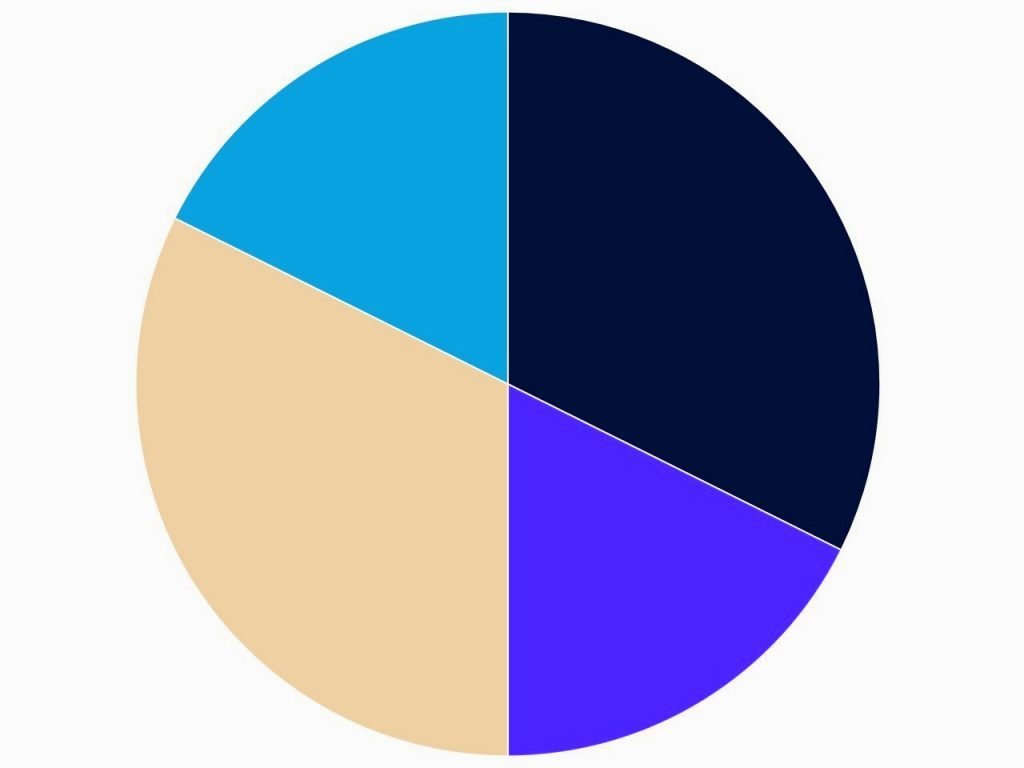 In addition to changing out the accent colors, I'm going to make two simple changes to the original core wardrobe. First, I want to include a floral sweater that does justice to our chosen accent colors:
and I'm swapping out the patterned skirt from earlier for a solid navy skirt with a bit of texture.
Our 24 pieces now look like this: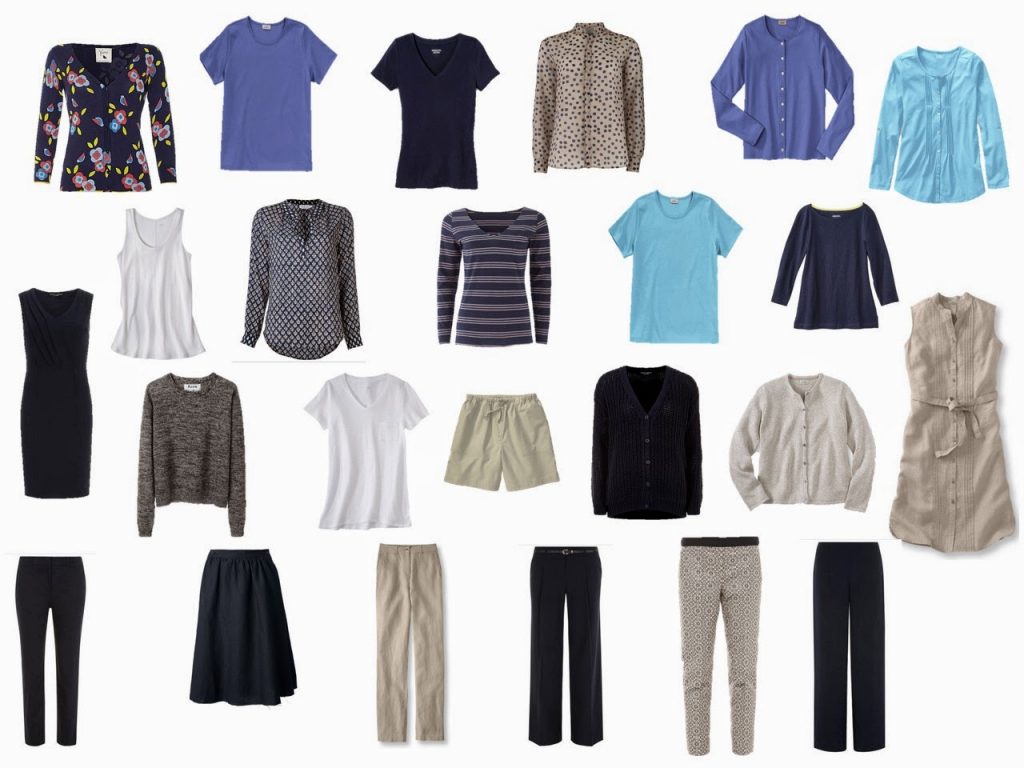 Options? We have LOTS of choices now…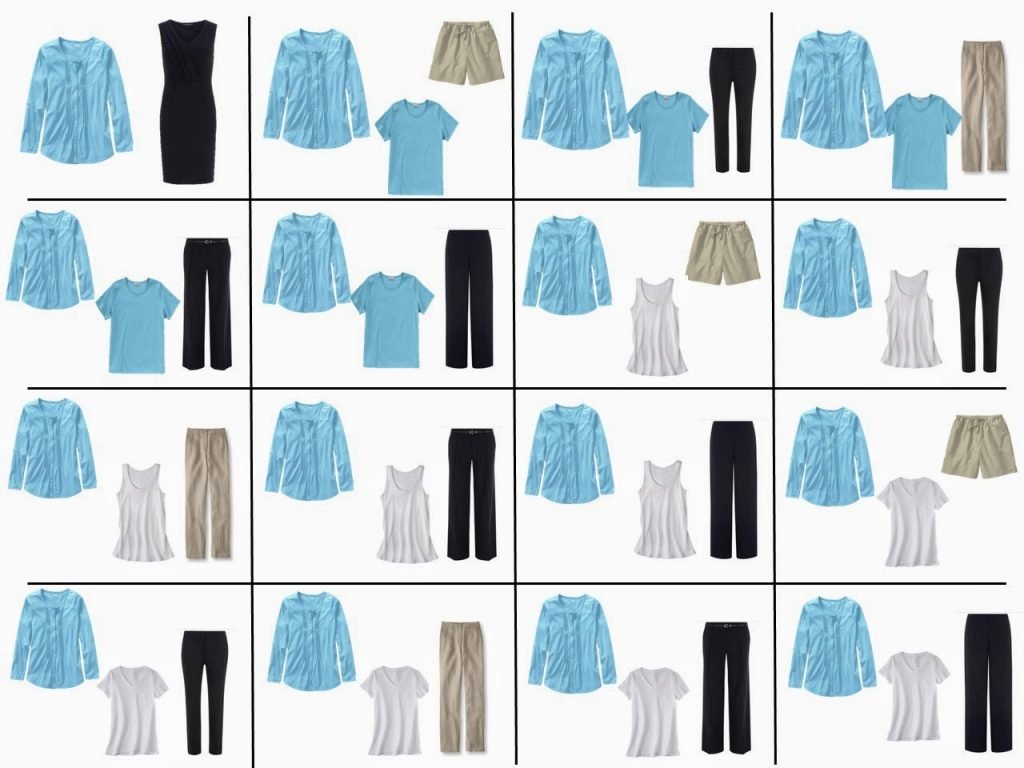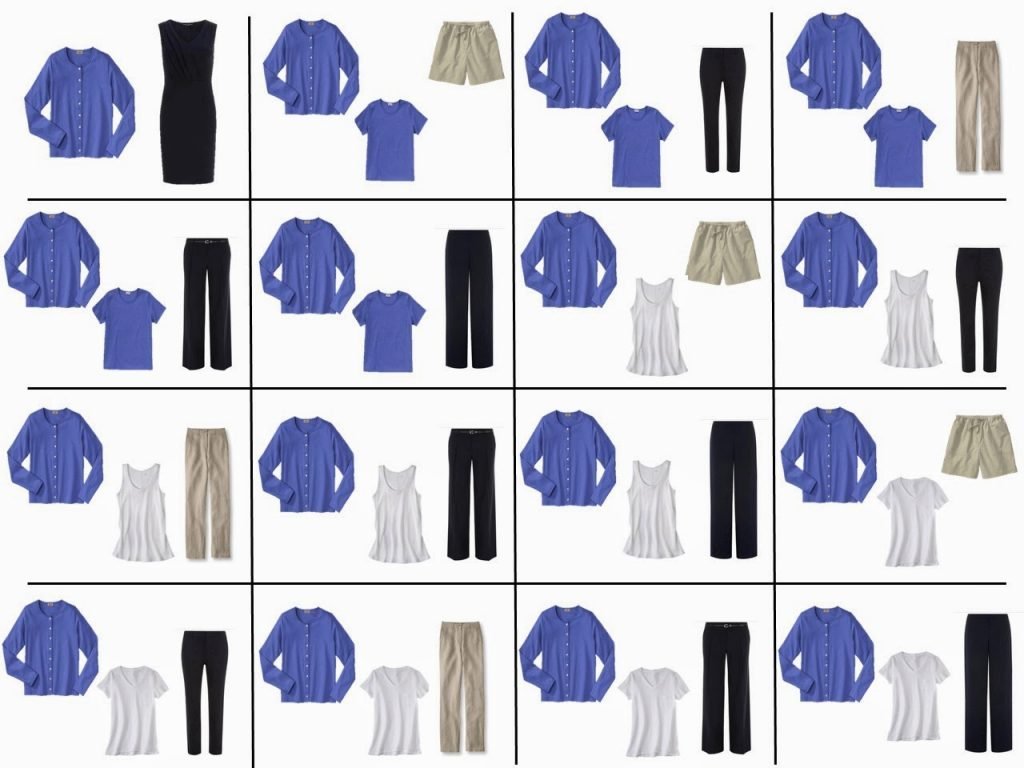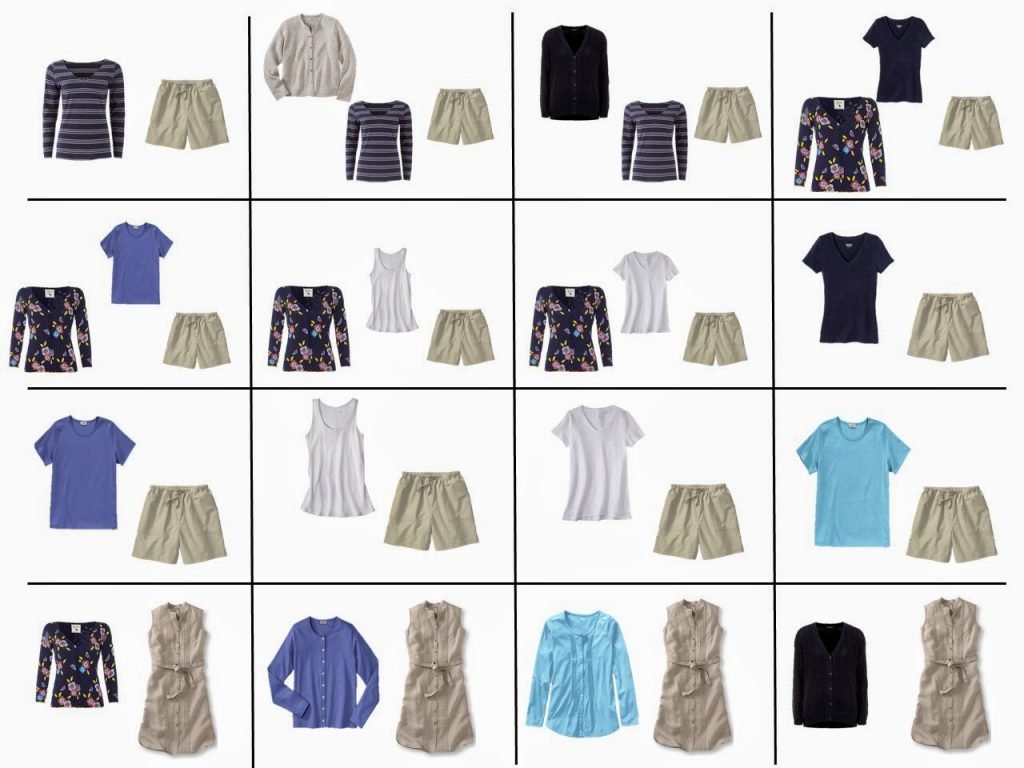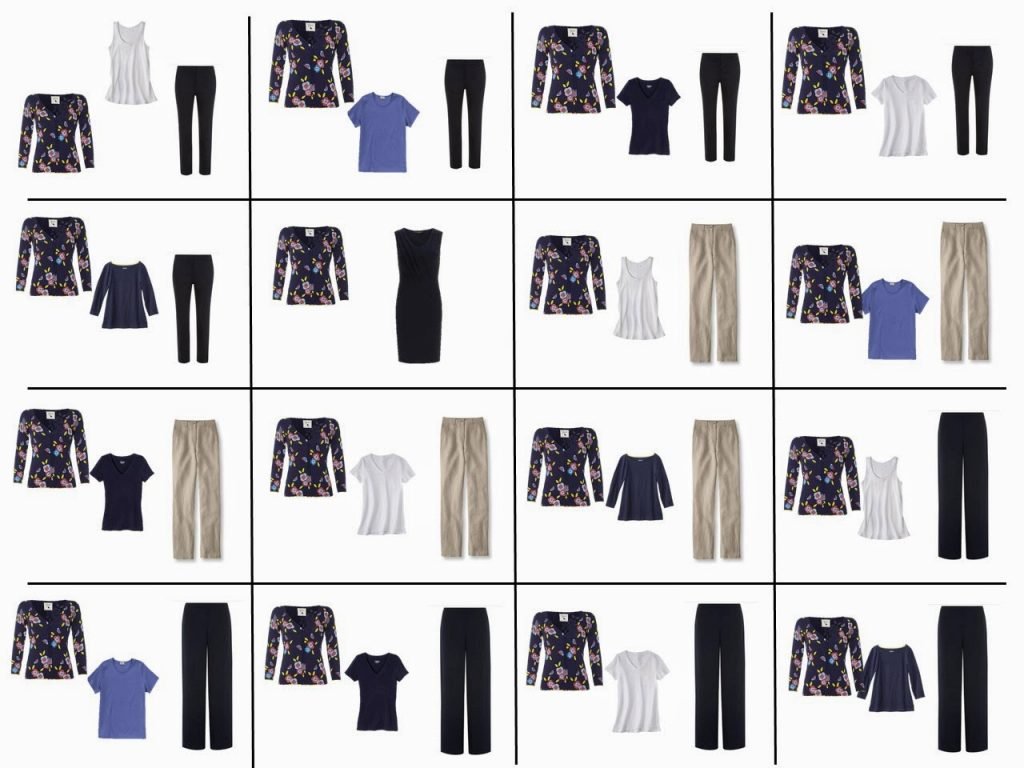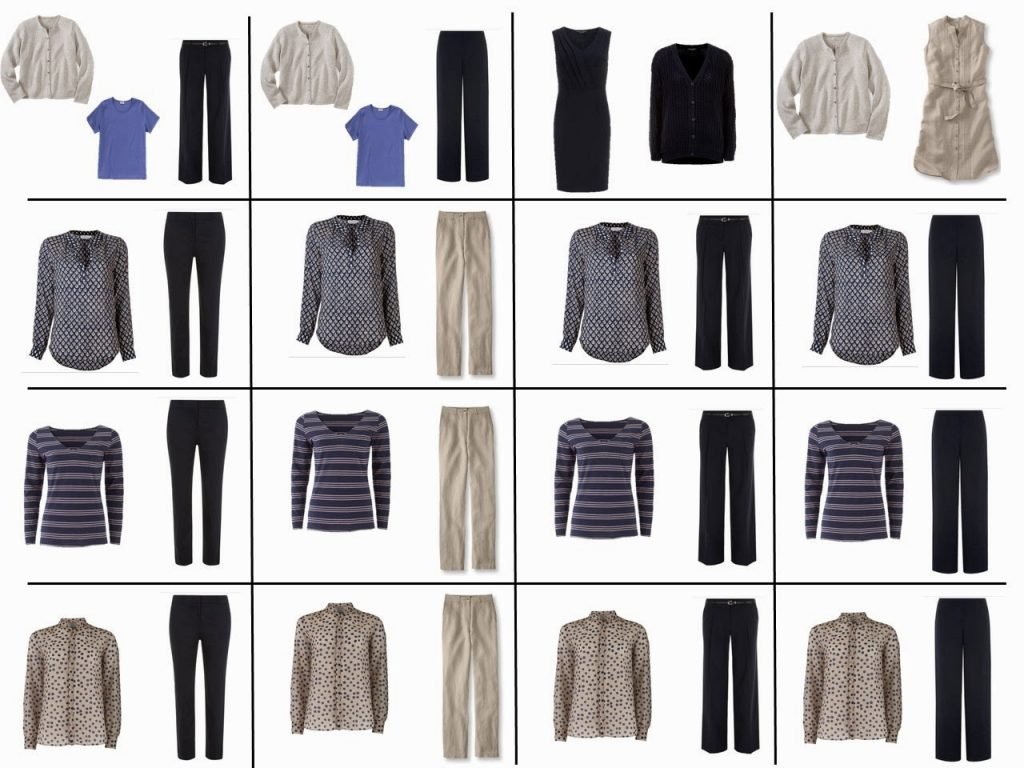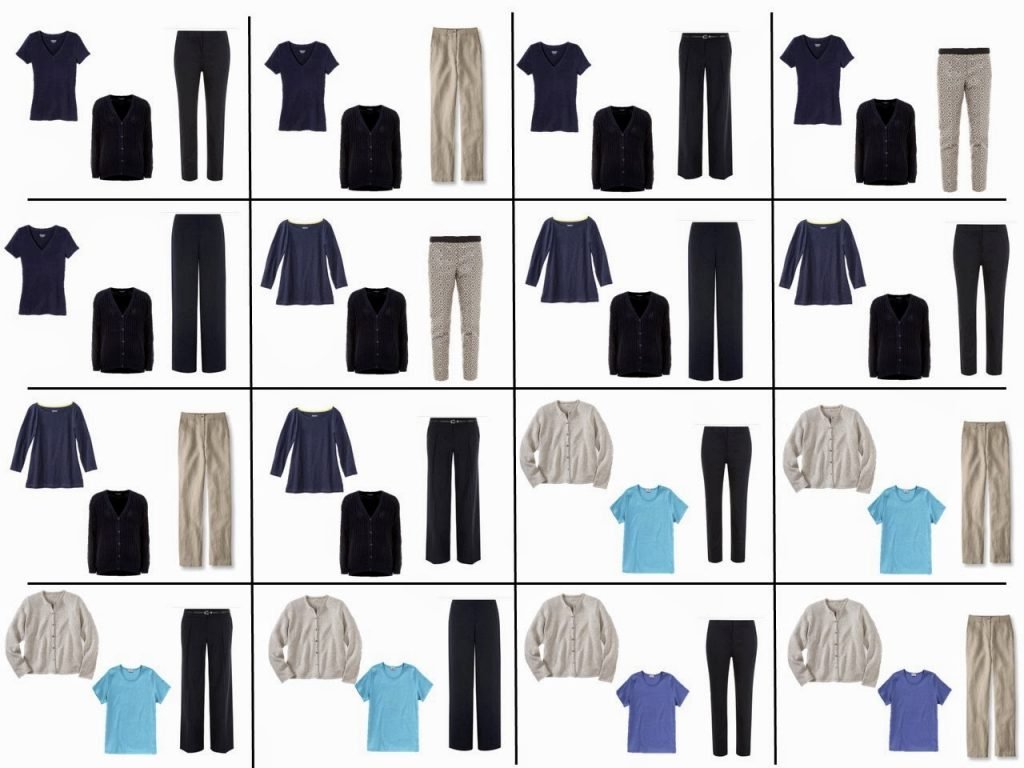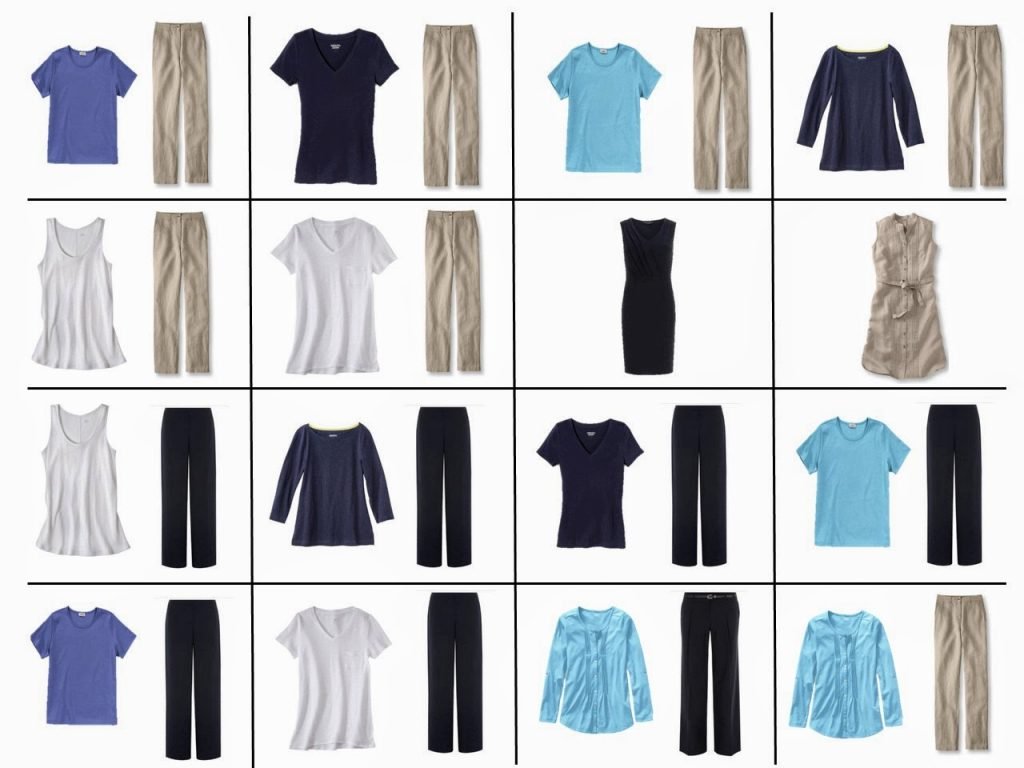 love,
Janice