April 16, 2014
One of the most popular posts I've ever written was asking if Coco Chanel was right when she told us that a woman only needs two suits to be well dressed. (find it
here
) I'm often asked how this idea translates for those among us who wear mostly casual clothing, and who don't really have any use for a suit. So these are my thoughts:
First off – the equivalent of the black suit – a cardigan, capris, pants, and a dress:
and then a similar approach in beige – another cardigan, linen pants, a pair of shorts and another:
First add-on is a couple of "twin-sets" in accent colors. But only one cardigan, and a linen shirt to take the place of the 2nd sweater, and relax the feeling:
A few very plain tops:
Some tops that combine the 2 neutral colors:
And some other essential garments that round this capsule up to 24 pieces. A dressy pair of pants, another pair of shorts, a cool shirt and a denim skirt. Of course, if you never wear dresses or shorts, more shirts and shorts will be your choices.
I could get a lot of mileage from this wardrobe for warm weather- everything from very casual to appropriate for an office or a meeting.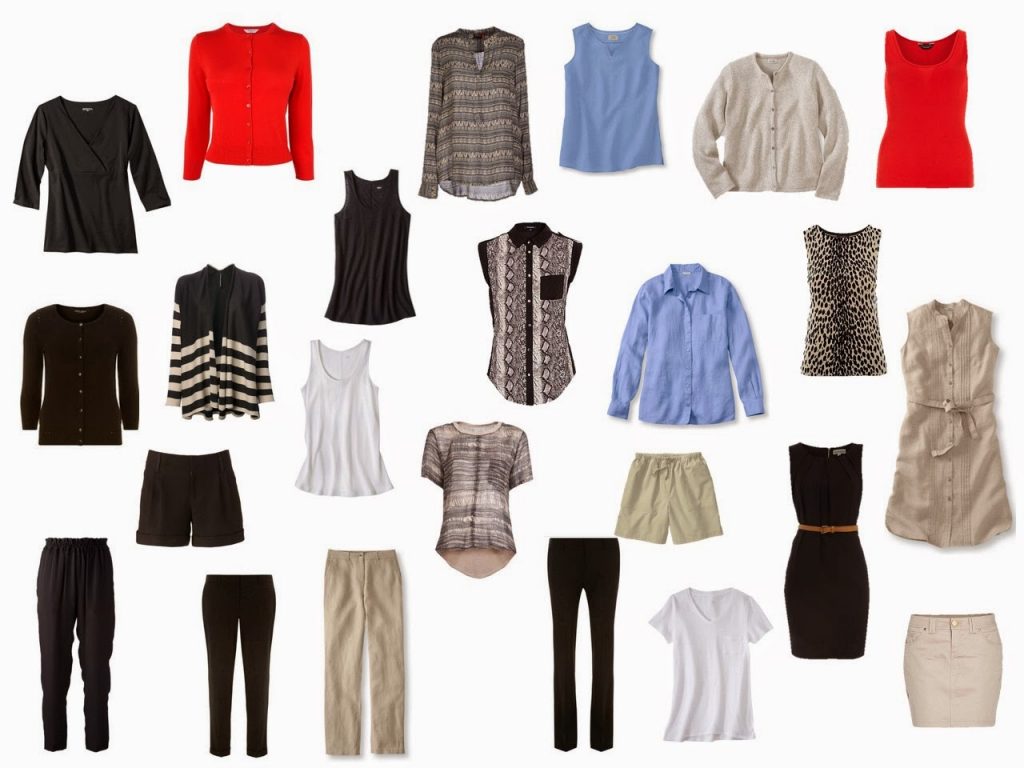 A few outfits…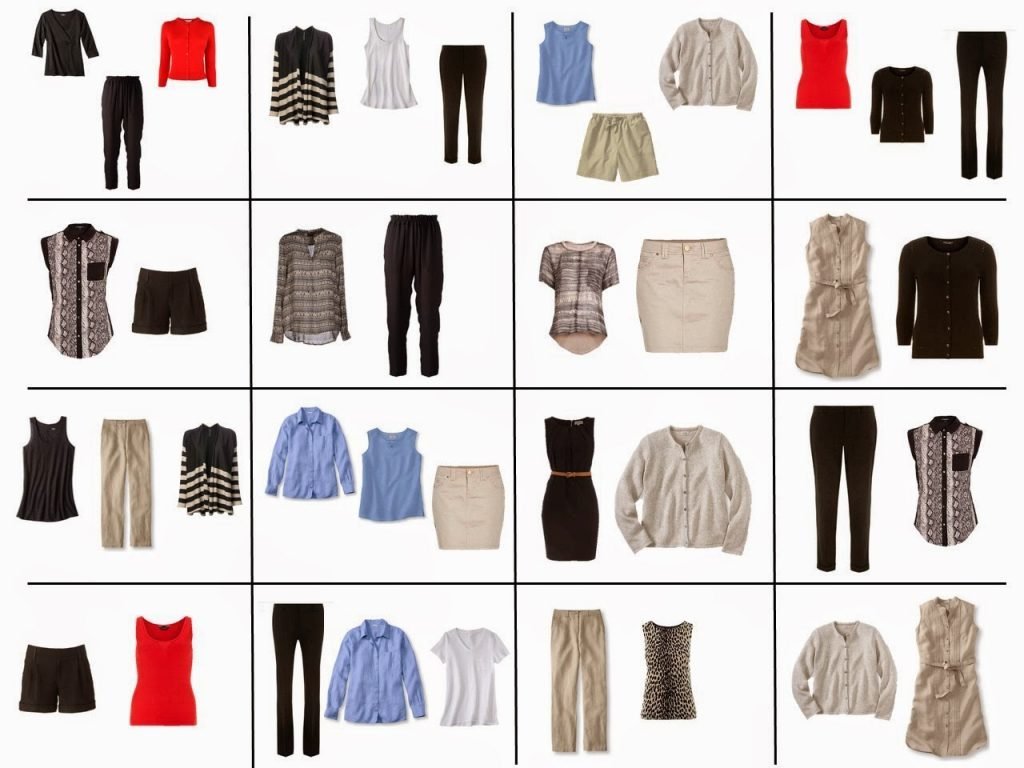 love,
Janice