February 12, 2014
Many readers send me art to consider for the inspiration for a wardrobe – thanks a lot! Send me any inspirations you have…
MANY people choose Calder or Mondrian as their favorites, and I initially thought that I could put together one wardrobe that would accommodate both art preferences. For example, here are two works of art which are typical of the suggestions that I receive.
Obviously, both of these works of art suggested this color scheme – clearly you can see the appeal of these clean, clear, and vivid hues.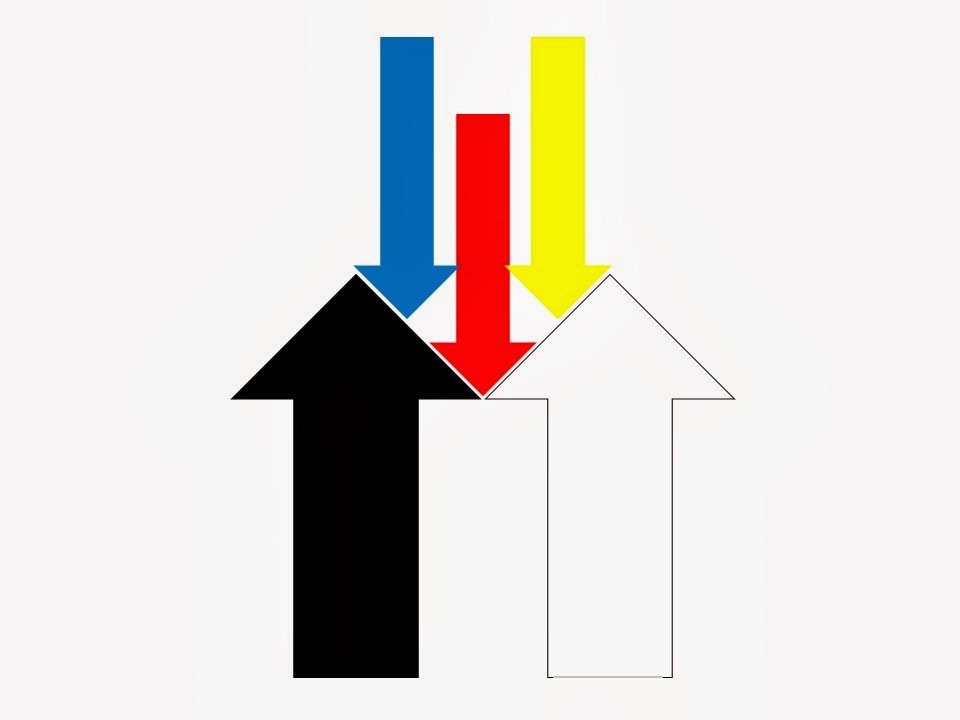 I first hit a hitch when I was thinking about the initial garment in the wardrobe. A white shirt seemed obvious – but soft and graceful silk, or a crispy cotton? The silk is very fitting for the sweeping curves of the Calder, but the Mondrian called for angular structure… It was a quick lesson – there's more than color involved in working with art as an inspiration!
My second favorite garment – a tee shirt – posed the same question. I had a world of choices for a red tee shirt – did I want a draped and fluid wrap top, or a clean-lined v-neck cotton tee?
So I decided to just pursue the question of the contrast between the two styles, in a representative sample of garments. Please note that these garments aren't really going to put together a wardrobe per se, but are more chosen to illustrate the subtle kinds of detailing and difference that can make all of the difference between a garment you love and a garment that just doesn't feel right…
This is a subtle difference…
Cables are so curvy, and color-blocking is so OBVIOUSLY Mondrian, isn't it?
Draped softness, or contrast trim menswear?
This second dress is pretty much a direct Mondrian rip-off…
Wool or leather?
Gentle pleats or a crisp wrap?
Rounded prints and shapes, or squares and angles?
Pompoms vs angular quilting, round vs linear, floral vs braided…
Of course, seeing the difference between these two style subtleties doesn't really answer the question of which you prefer. I could easily make a case that I should wear Calder, because it echoes the roundness and curviness of my body, my hair, and my face shape. BUT… There's also the school of thought that I should wear things that are more angular in order to counterbalance the pronounced roundness and fluidity of my appearance. Personal preference?
love,
Janice