February 11, 2014
What are you going to pack??
You need to know the answers to three questions:
(1) How long am I going to be away?
(2) What am I going to be doing? and
(3) What kind of weather can I expect?
Then you have to choose your colors. The easiest way to do this is determine what trousers you want to wear for travel, and build around that. Having the right travel outfit is the most important choice! In this case, it's monochromatic khaki/tan, with accents of deep rose… Having a cardigan for travel helps you adjust to changing temperatures, gives you something to wrap around little peeps who need a cuddle, and helps cover up any unexpected spills…
Although you might have to wear your travel outfit for hours and hours, you will eventually be given a chance to change clothes. Here's where I would add on two more solid pieces of clothing in your neutral – maybe shorts and a top, or a skirt and blouse. Here, I added a skirt and a dress – not all in perfectly matching colors, but in shades that all work together.
Now it's time to work with your accent color. I think accents are easiest to introduce with tops – you always need lots of tops when you travel anyway!
At this point, you have only solid garments, but a tan and pink printed skirt, and a tan patterned shirt, will each work with the solid clothes you have, and give you some more versatility.
So for a long weekend: three bottoms, four tops, one cardigan, and a dress…
Now you have at least this many options: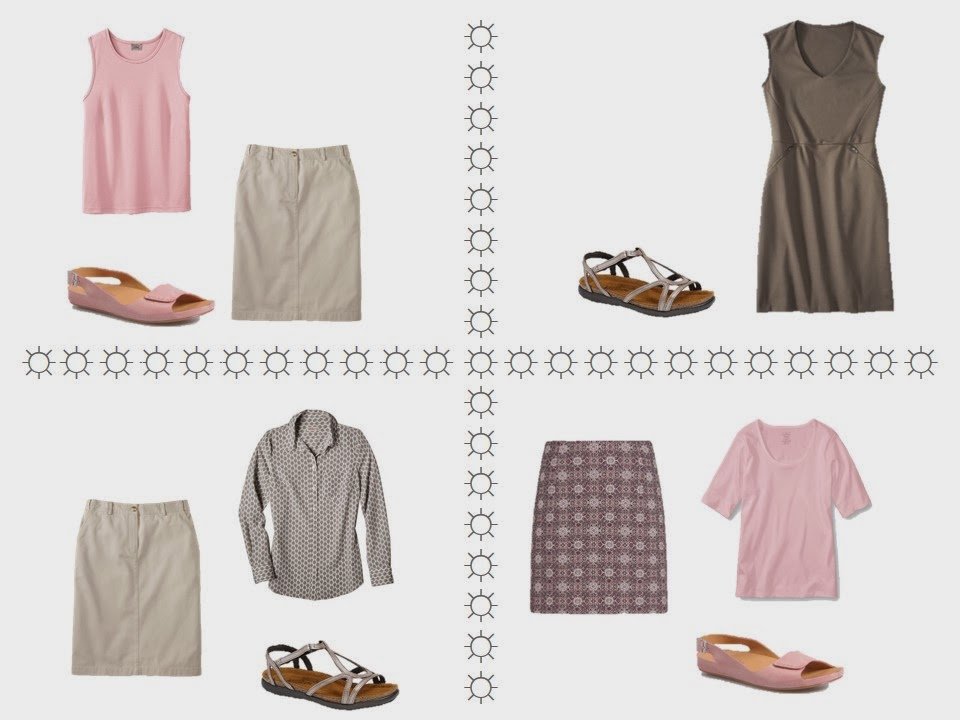 Depending on what you'll be doing, you might find a second cardigan is a great addition for a longer trip – air conditioning is everywhere, it seems… Your core neutral gets expanded a bit more by the addition of another bottom and another top – shorts and a tank top this time.
And you definitely need another bottom, so you might as well toss in something in your accent color. This could be shorts or a skirt – not necessarily capris. And finally, if you're comfortable wearing dresses, this is a good time to toss in another dress, maybe in a print, pattern or texture that combines your neutral with your accent. This way, either cardigan will work well with the dress. If dresses aren't your speed, instead of the dress consider another tee shirt and capris, or a shirt and shorts combination.
Two cardigans, 1 long pants, 1 pair of capris, 2 skirts, 2 dresses, 1 pair of shorts, two tee shirts, two tanks, and a button-front shirt.
Now you have all of these choices, at least. The object isn't to wear a noticeably different outfit every day, but to have options that accommodate the weather, your activities, and your opportunities to do laundry.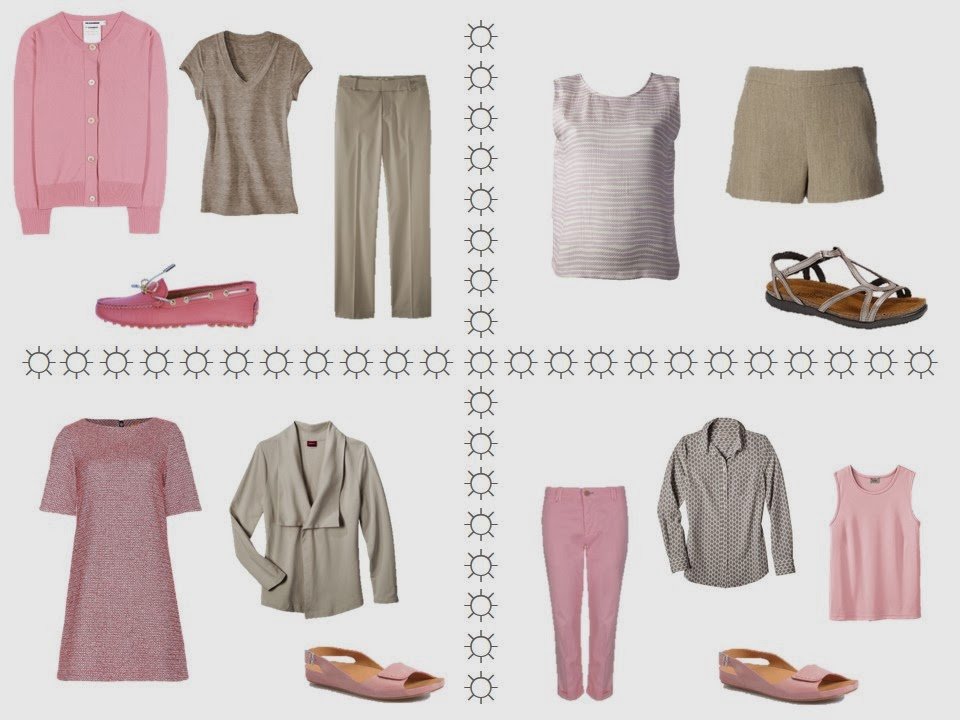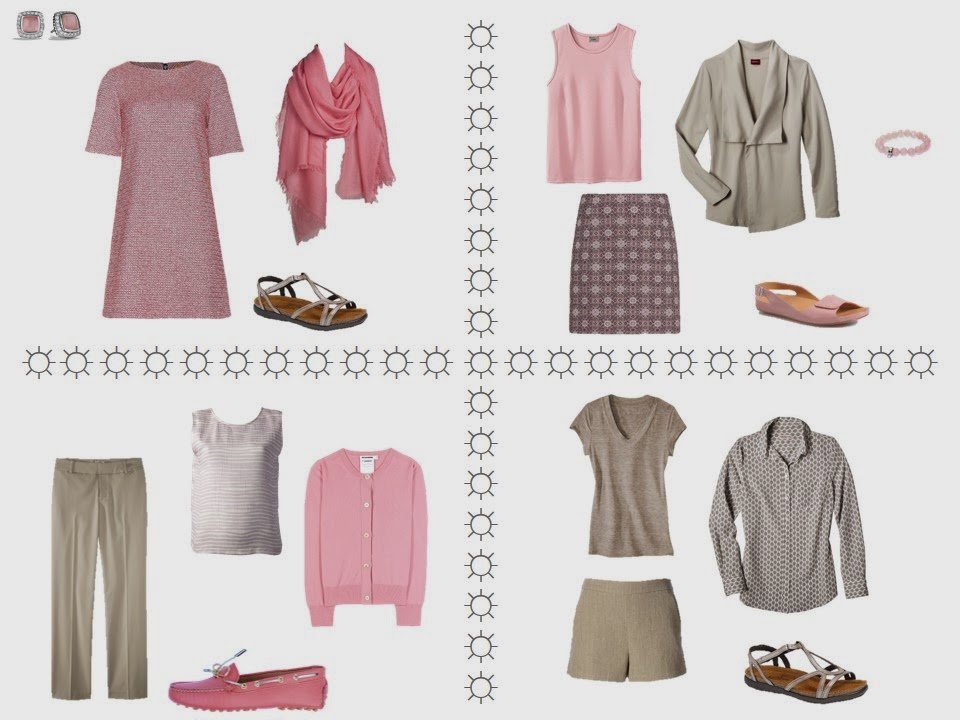 I'm working on ideas to address your questions about being "fickle" with accent colors; when I have something to share you'll be the first to know!
love,
Janice