February 7, 2014
Many people ask me about what to do with their interview suit after they've interviewed… so I'm going to show a week of work attire that uses your suit as separates. Just as the daily crossword puzzles become more difficult during the week, these outfits become progressive more casual…
Two notes:
(1) I'm working with a palette of navy, grey, beige, pink and white.
(2) I'm going to show the same shoes repeatedly, just to emphasize the utility of a few pair of good shoes, rather than my usual unique shoes for each outfit.
Monday is our dressiest option – use your suit jacket over a contrasting dress, or use your skirt as a base for a tweed jacket and silk blouse.
Tuesday moves the blazer into a pairing with camel wool pants and a simple silk blouse. The skirt is paired with a matching cardigan and a beautiful scarf for a slightly more relaxed, but still work-appropriate look.
Wednesday – grey pants are obvious with a navy blazer, and get perked up a bit with a silk blouse. The shoes are a bit of an adventure, but might be a nice statement for the bolder among us. A patterned cardigan is another option with your navy skirt, and a beautiful scarf is your perfect accessory.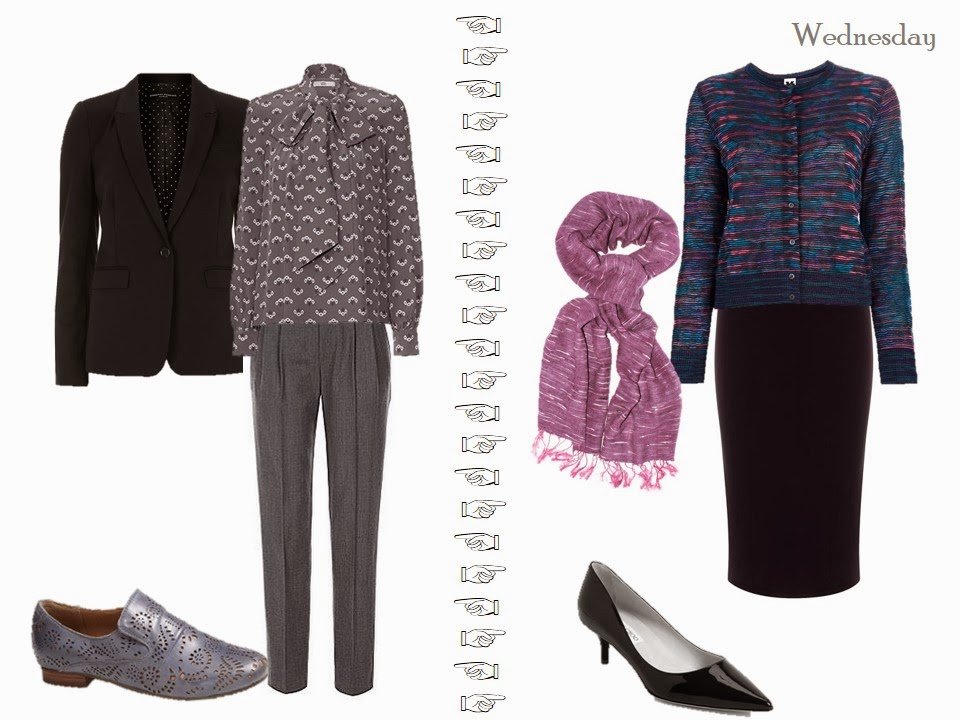 Tweed pants are great with a blazer and a simple sweater. The skirt is still work-worthy with a turtleneck sweater that's predominantly navy, but with a bit of texture for interest.
Friday – khakis and a striped tee shirt can still go to many offices if topped with a blazer. And your skirt is a great base for a printed silk blouse and a cheery pink cardigan.
Okay, I know that you probably DON'T want to wear your suit on Saturday, but a navy blazer is a great option with jeans and a simple oxford shirt… The last outfit – I know it's quite "out there" – but I like to push the occasional envelope…
Here's your complete work outfit, with a pair of jeans and a sweatshirt thrown in for versatility: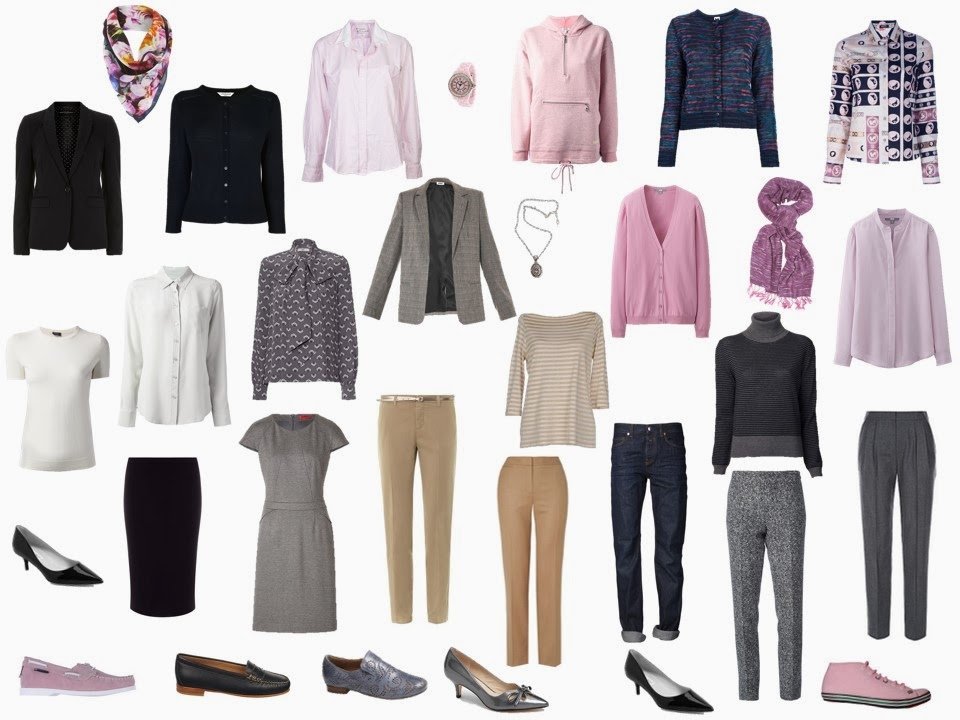 And here are additional outfits that you'll find in this closet, that DON'T use the pieces of your suit!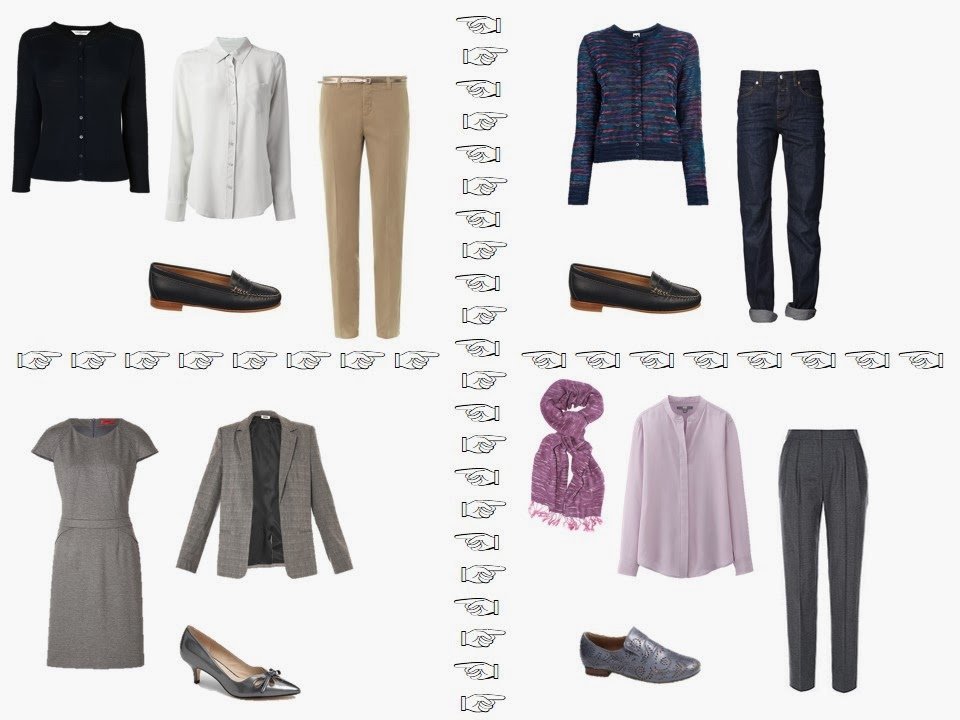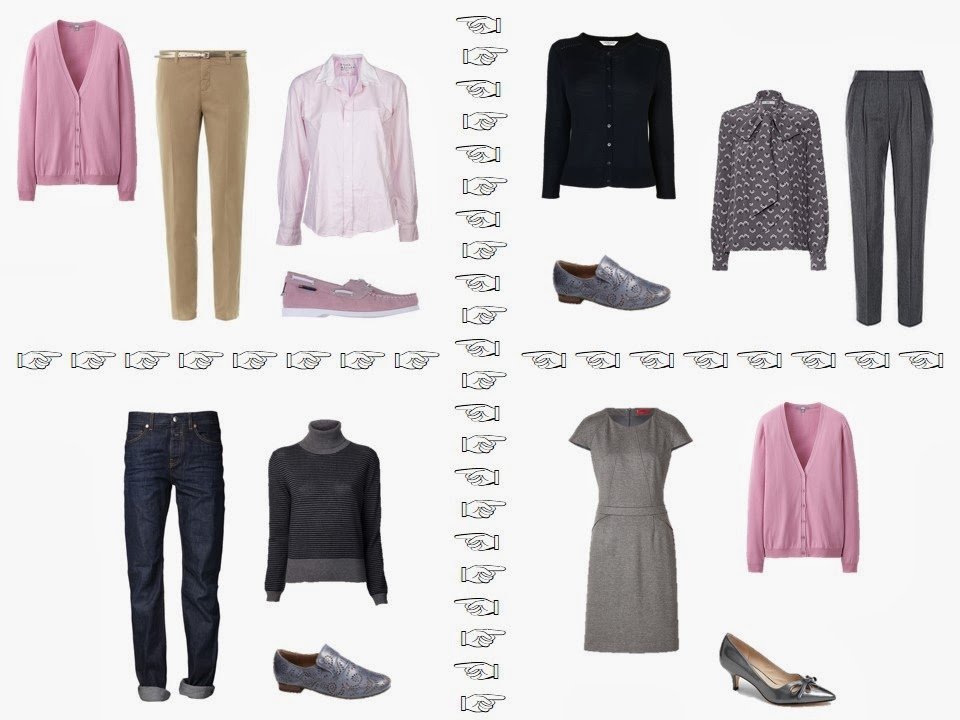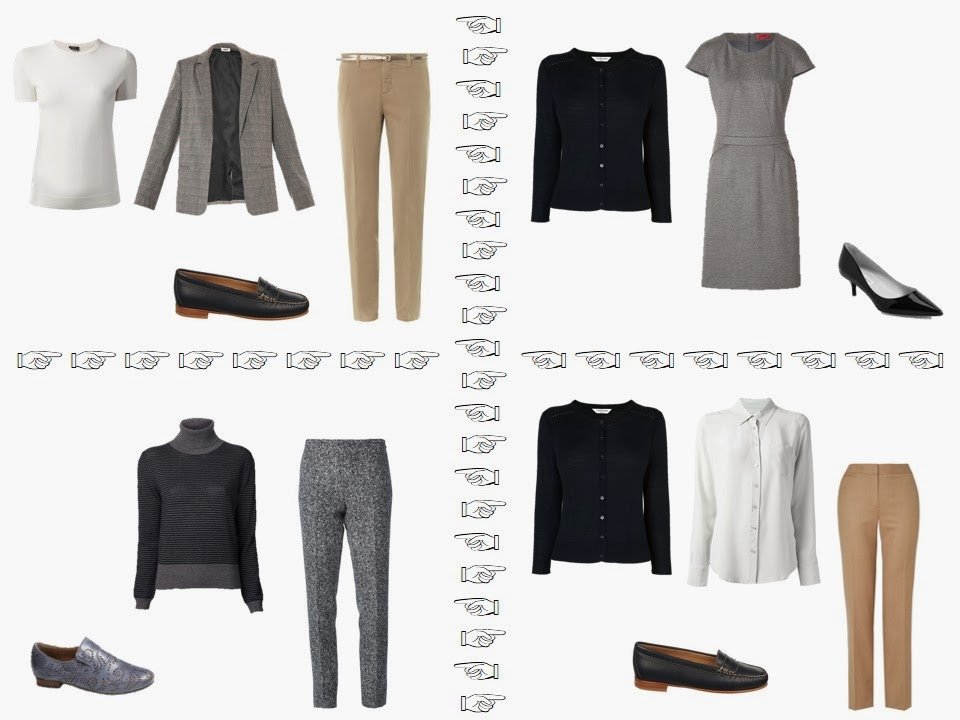 love,
Janice