February 8, 2014
Ooh, it's nice to dream of summer clothes and warmer destinations! Some of you are headed out with family for vacations that suggest shorts, capris, and flowing summer skirts and dresses, and the colors navy and pink are ALWAYS requested! So here's a plan that starts with a long weekend, and then adds key garments if your trip is longer than that.
Always, for travel, I will recommend long pants, real shoes with toes and heels, and a cardigan – I always find airplanes are cold… This outfit has the added benefit of giving you two core garments in navy around which you can work throughout your vacation.
A couple of pretty skirts, a pair of shorts, a dress (that will be great with your cardigan from the plane), and some sandals, and you're easily prepared for four days out of town.
Right now, in a tiny bag, you've got at least these outfits: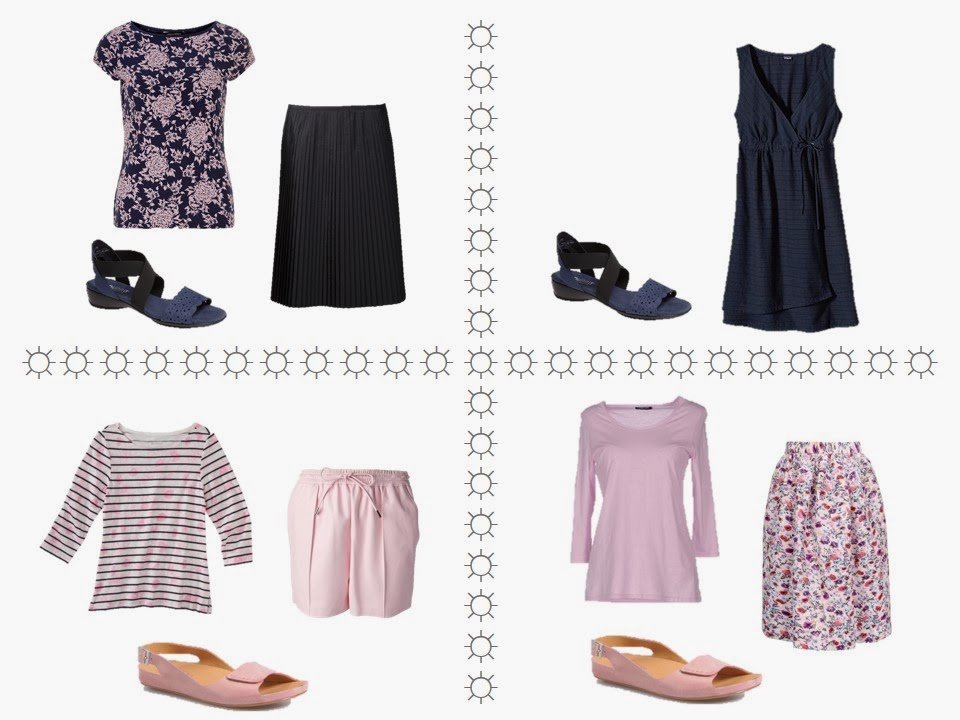 But if you're going to be away for something more like a week, add in another casual dress, a core white outfit in 3 pieces, and a fun navy and white shirt. These dozen garments will get you through at least a week, in style.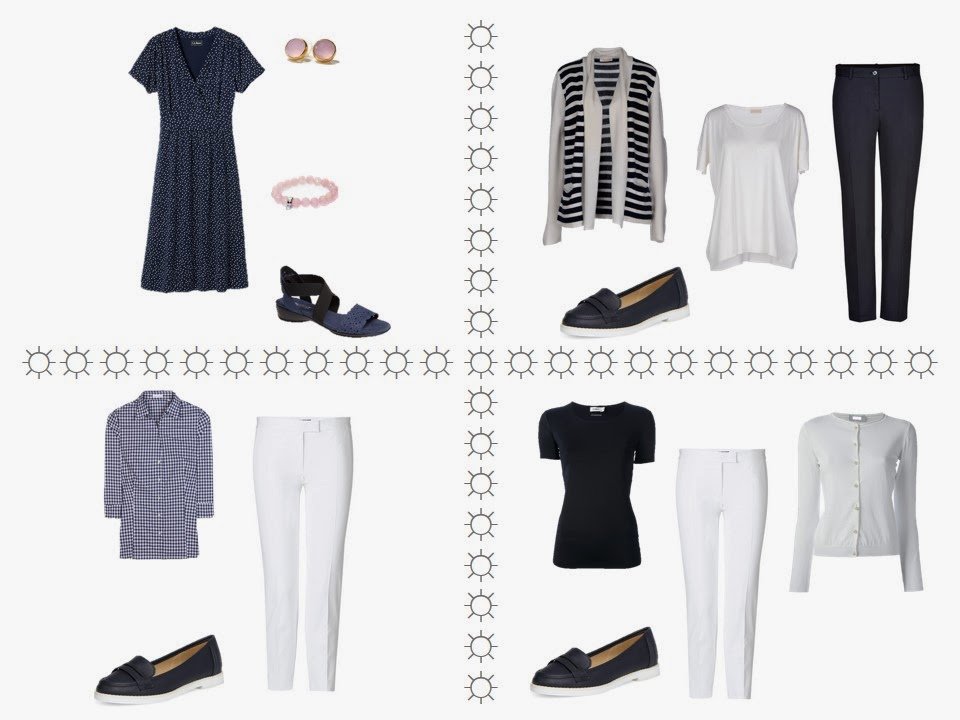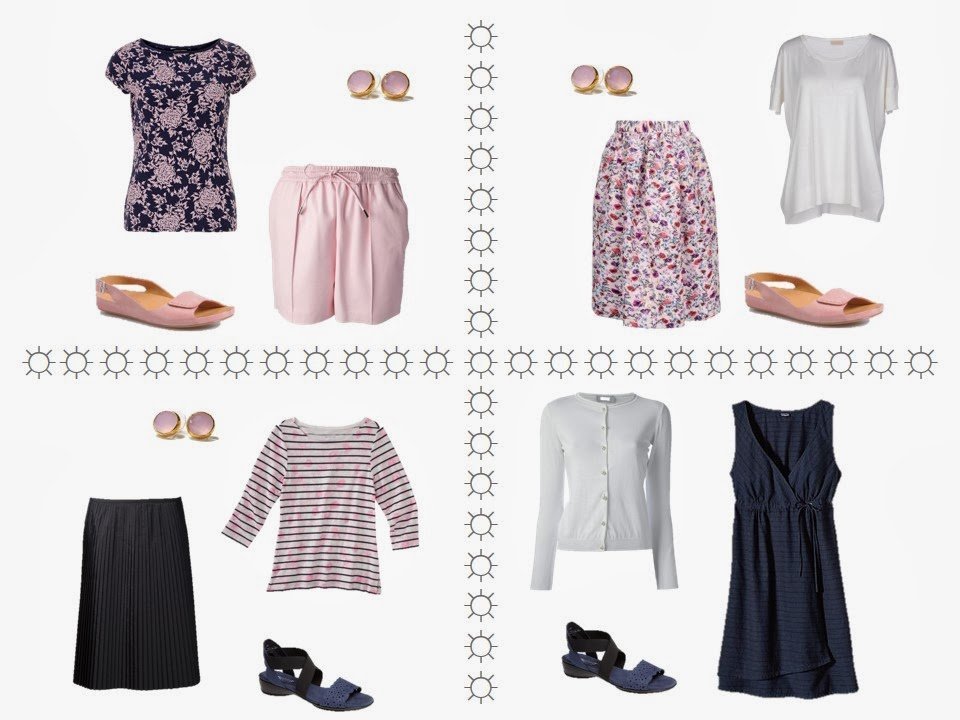 love,
Janice