A lot of people were very intrigued by my absolute addiction to flying in an argyle cardigan – I got lots of emails asking for variations on the patterned cardigan theme for travel.
My travel policies:
no jeans, no sweatpants, no pajamas, no yoga pants. I don't find jeans comfortable for sitting for hours. You have to remember, when flying from the US to Europe, that you may be wearing the same outfit for the entire day of your arrival. I don't like to spend my first day in Paris wandering about in pajama pants, no matter how comfortable they were on the plane. It's not like I'm going to sleep that much on the plane anyway…
Small earrings, so I can lean on things and rest during the flight, without worrying about earrings catching on stuff.
a scarf big enough to wrap around my neck when the plane is cold (always) and drafty.
a jacket that's a bit longer than waist-length – so I can wear it later with skirts. Quilted nylon is great because you can ball it up for a cushion, and it never wrinkles.
Flat shoes, with closed toes and heels. Warmer, easier for walking, more secure in an emergency.
Would you like to see complete "April in Paris" wardrobes from any of these travel outfits? Let me know…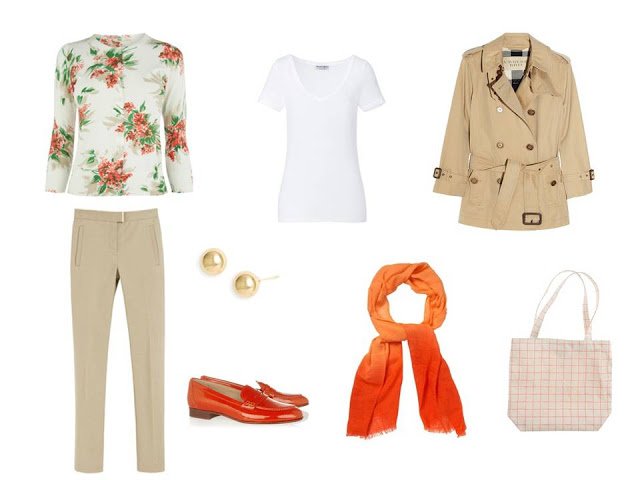 Cardigan – Oasis, earrings – Roberto
Coin, tee shirt – Michael Stars, khakis – Mulberry,
jacket – Burberry, loafers
– J. Crew, scarf – Debenhams, tote – Madewell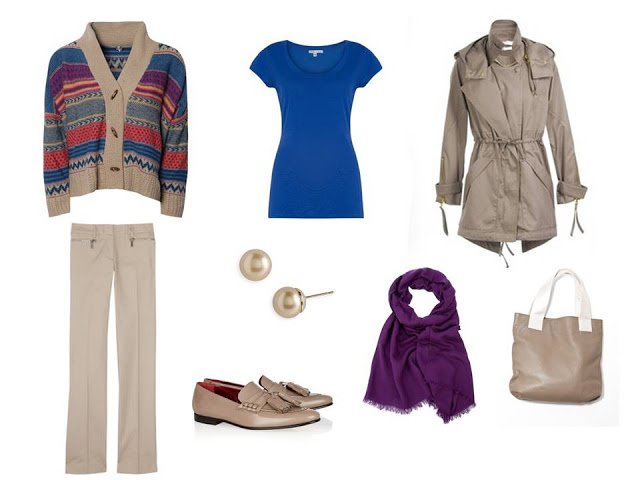 Cardigan – BANK, earrings – Majorica, tee
shirt – John Lewis, pants – Michael Kors,
cotton parka – Altazarra, loafers – Burberry, scarf – Etro,
tote – Michelle Vale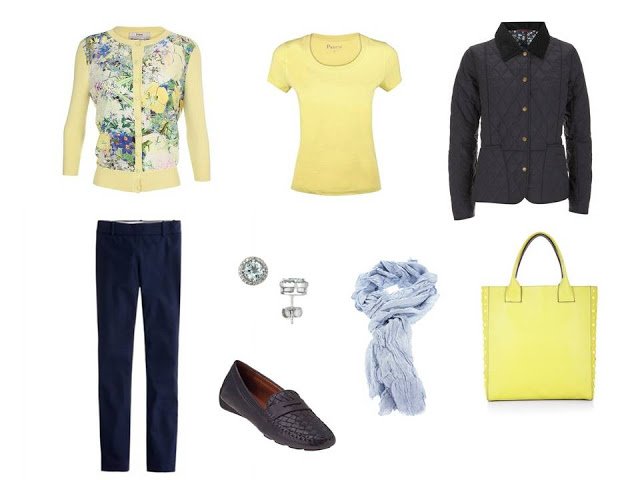 Cardigan – Erdem, aquamarine stud earrings – Lord &
Taylor, tee shirt – Debenhams,
pants – J. Crew, jacket – Barbour, navy loafers
– Robert Zur,
scarf – Ralph Lauren, tote – bcbg