October 5, 2011
Please note that the scarf photograph was provided by ebay seller The Snob (and she's anything BUT a snob!). Thanks again, Snob!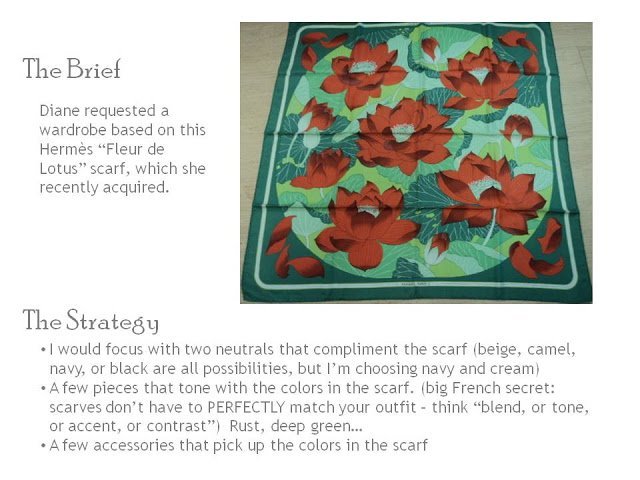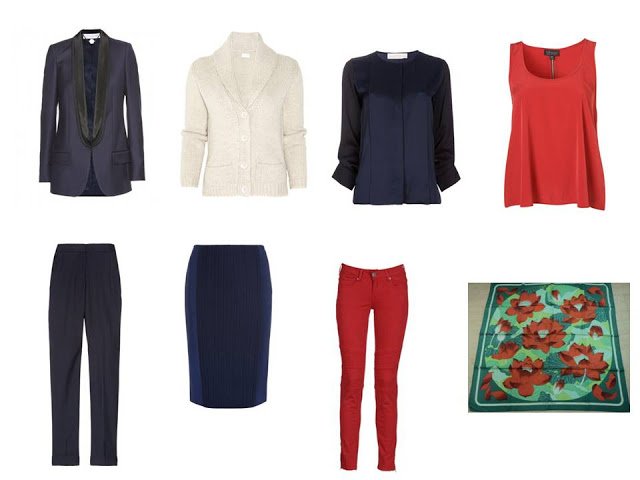 Navy suit separates – Stella McCartney, cardigan – American Vintage, Navy blouse – Stella McCartney, tank – Topshop, jeans – Place des Tendances, scarf – Hermes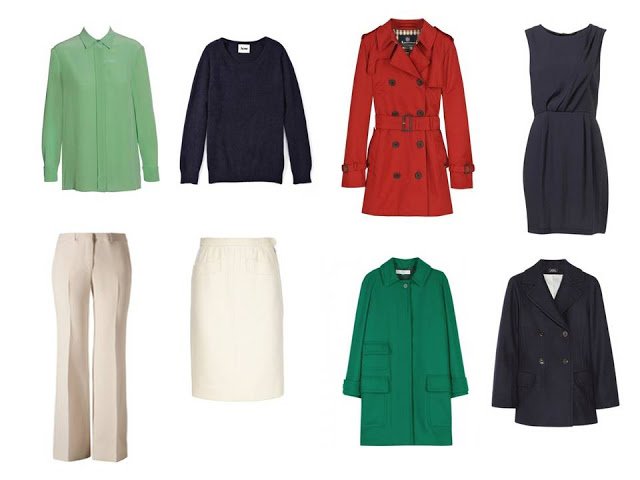 Blouse – Chloe, navy sweater – Acne, rust trench – Aquascutum, Navy dress – Topshop, pants – Etro, skirt – Yves Saint Laurent, coat – Stella McCartney, peacoat – A.P.C.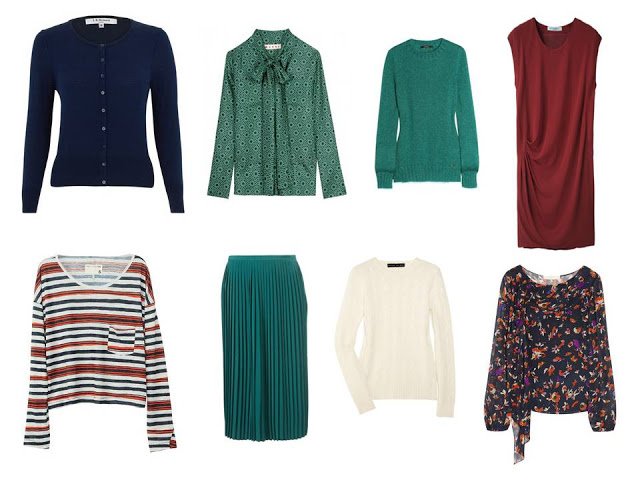 Navy cardigan – L.K. Bennett, print blouse – Marni, green sweater – Gucci, russet dress – Viktor & Rolf, striped top – Rag & Bone, teal skirt – Topshop, ivory sweater – Ralph Lauren, flowered top – Vanessa Bruno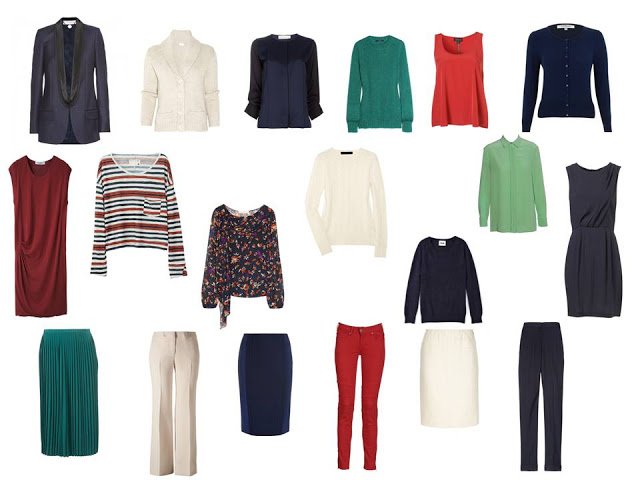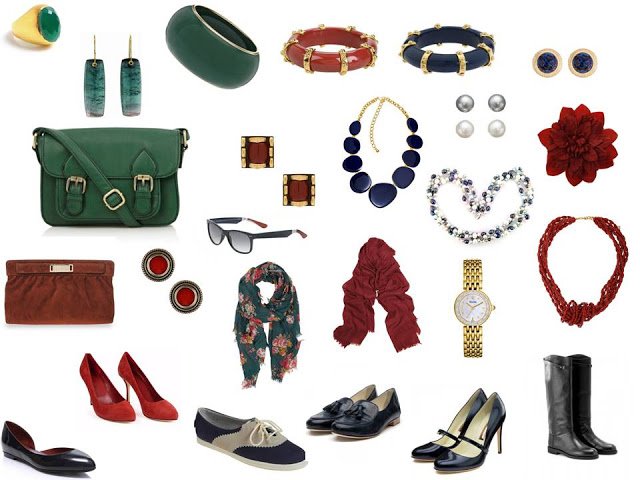 Green onyx ring – Wendy Mink, tourmaline earrings – Ylang23, green satchel bag – Oasis, green bangle bracelet – Miss Selfridge, rust & navy bracelets – Marc by Marc Jacobs, navy button earrings – Yochi, rust stud earrings – Doroty Perkins, blue enamel necklace – Kenneth Jay Lane, pearl stud earrings – Monsoon, rust clutch – Giuseppe Zanotti, sunglasses – Toms, multi-pearl necklace – Lord & Taylor, rust flower corsage – Dorothy Perkins, beaded knot necklace – Dorothy Perkins, floral scarf – Pieces, cashmere scarf – Artemis Wragge, watch – Bulova, flats – Bottega Veneta, rust suede pumps – Gucci, 2-tone sneakers – Keds, tassel loafers – Rupert Sanderson, Mary Janes – Rupert Sanderson, boots – Jil Sander