April 21, 2023
Ah, the timeless beauty of pink and navy!
I think these colors are timeless and flattering to most of us too!
The Big Challenge
She never knows if it will be nice and toasty warm or damp and nippy…
So she brings her swimsuits, as well as long underwear for sleeping! Best be ready for a range of temperatures…
And for non-aquatic activities, she packs this:
One really doesn't need to pack a ton of things for a weekend; you need to get dressed on Saturday and Sunday, and maybe Monday if you're really stretching your time off!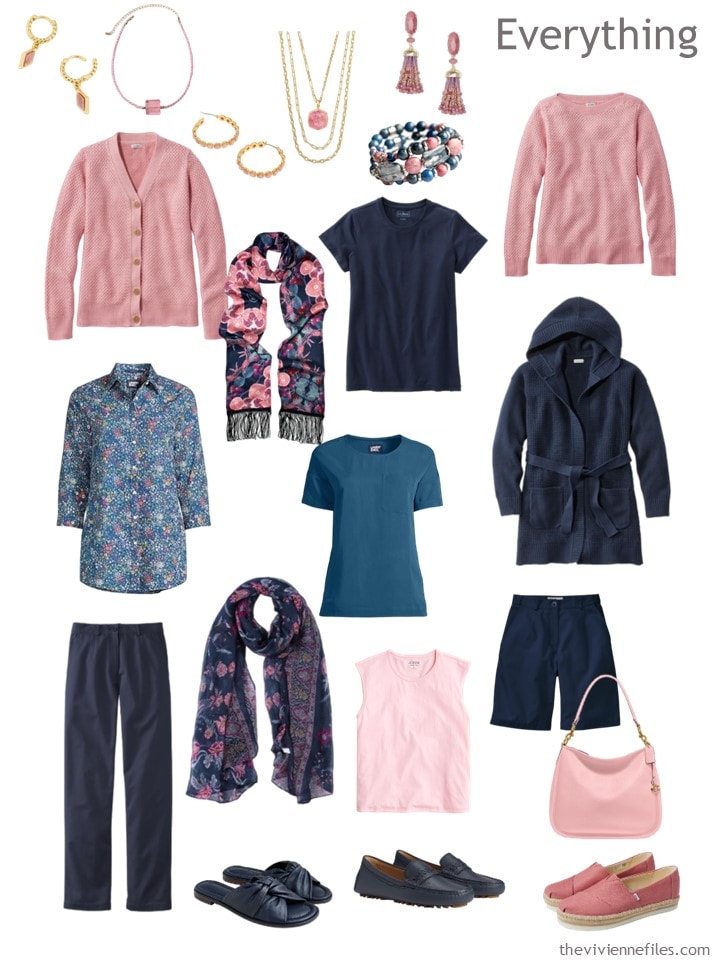 The cardigan and long pants make almost everything else in her wardrobe useful, even on cold days! Warm socks are never wrong, too!
So she has choices, warm or cool: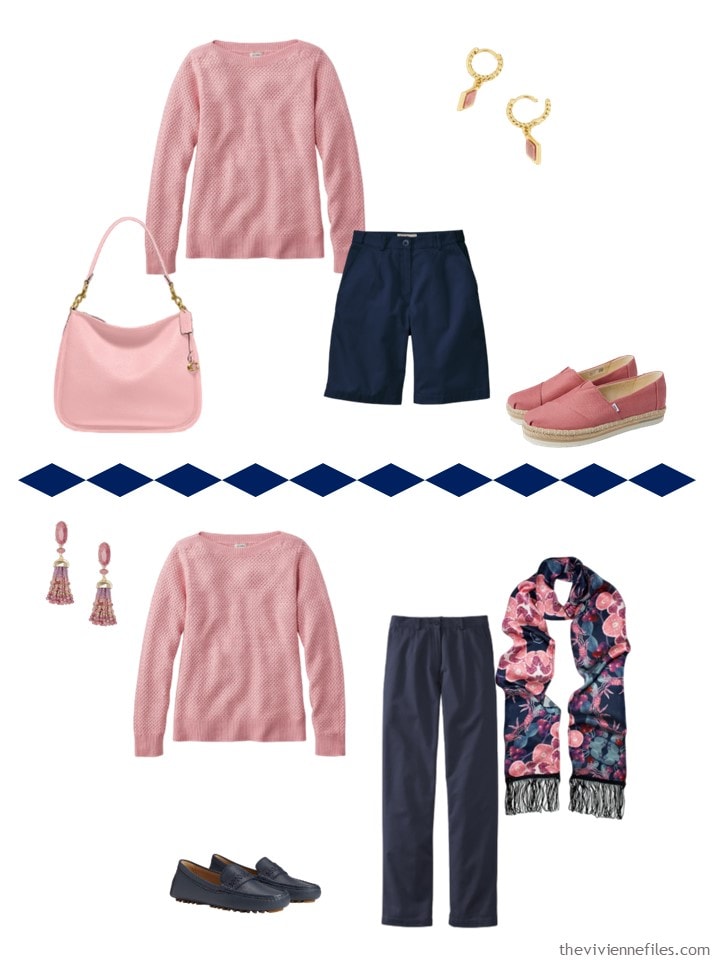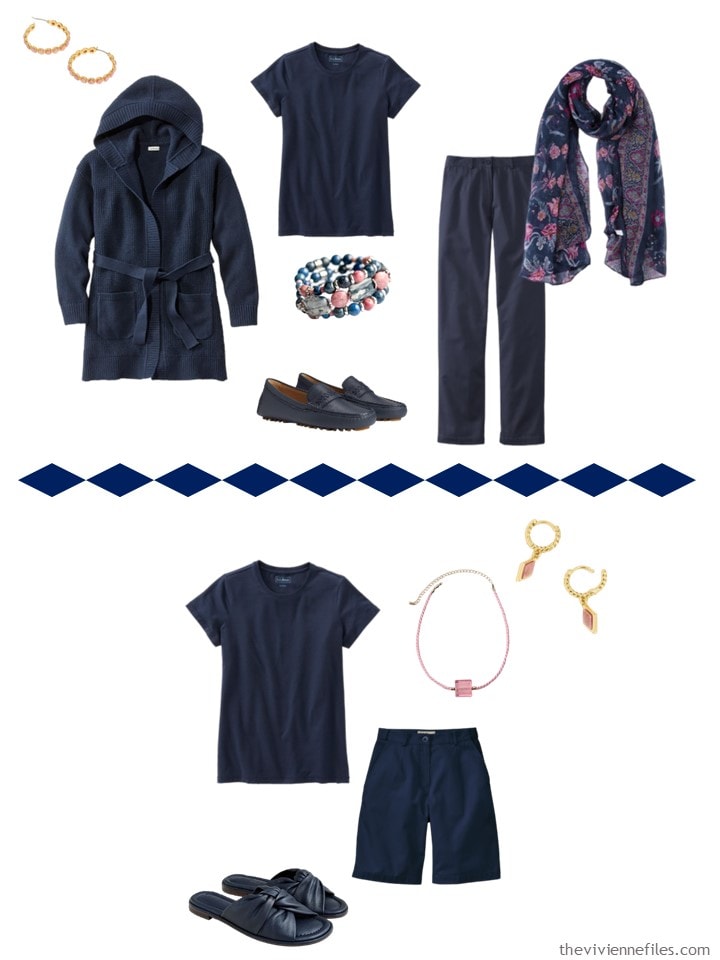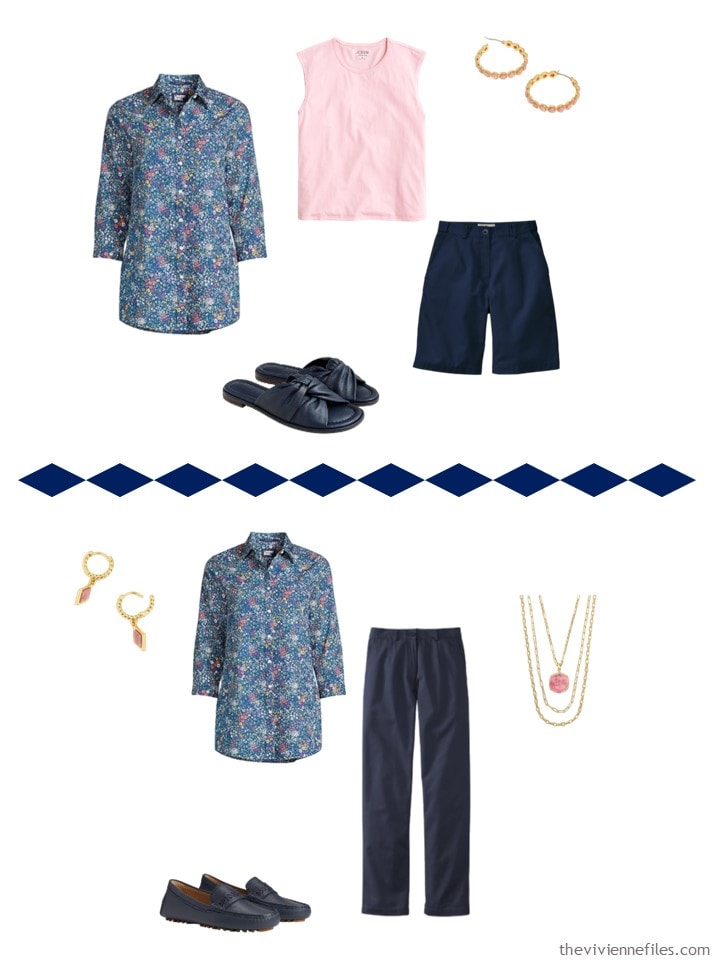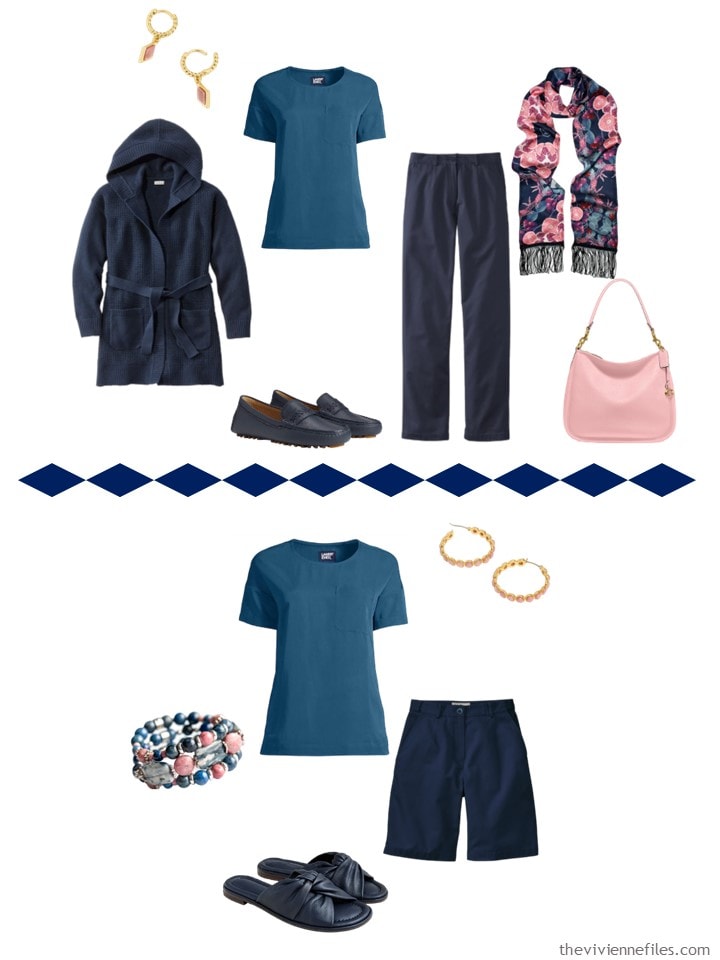 It's a comfort to know that you can get away for a few days without taking a steamer trunk of clothes with you – even if the weather is unreliable!
love,
Janice
p.s. Seven years ago, we started with an Hermes scarf, and assembled a wardrobe in navy, blue and poppy red! Rather close to what we've done today…