March 10, 2023
One last visit with these 10 colors – this time with both beige/taupe and olive green!
The first neutral grouping is mostly described as Cobblestone; Eileen Fisher regularly carries this color, and it's a consistent, excellent taupe. Other cobblestones may fall short, and look more beige… Sigh…
Conversely, olive green was simple to find; I'm assuming that this heroine isn't quite ready for warm weather!
From here to the end of this post, I'm just going to show you each of the 10 "Accessory Families," and then a couple of outfits using each of the 2 neutrals as base. I don't need to editorialize about what combinations I do and don't like!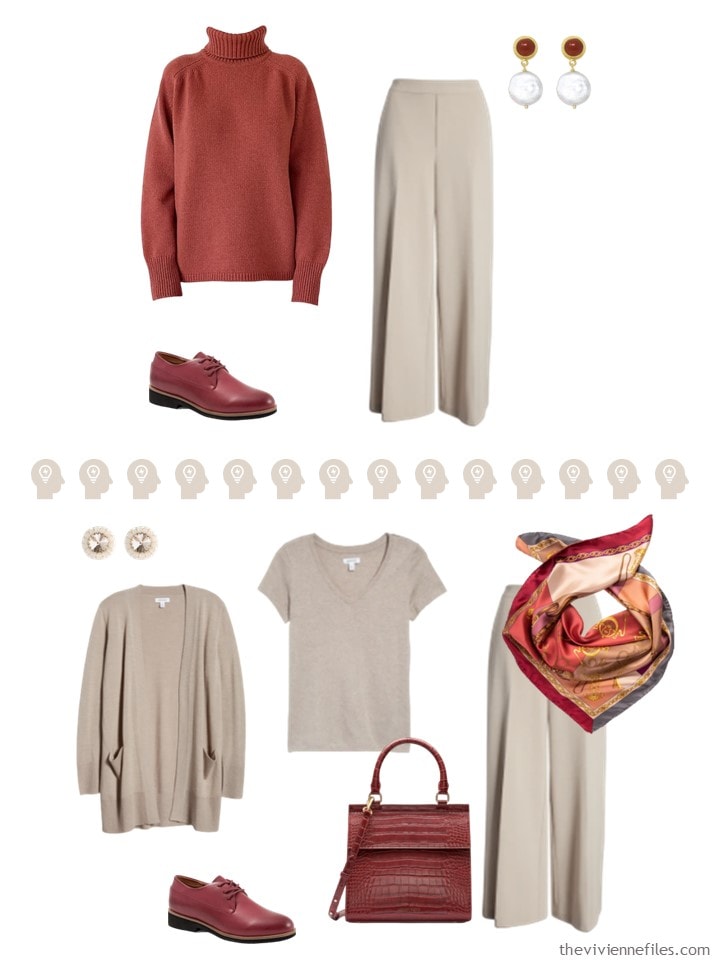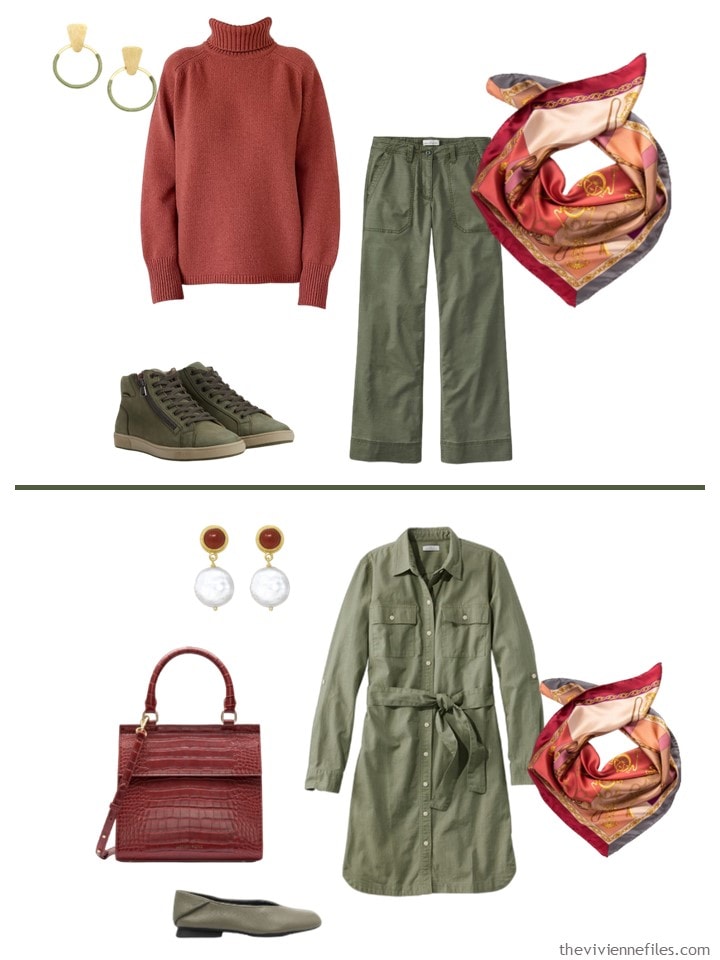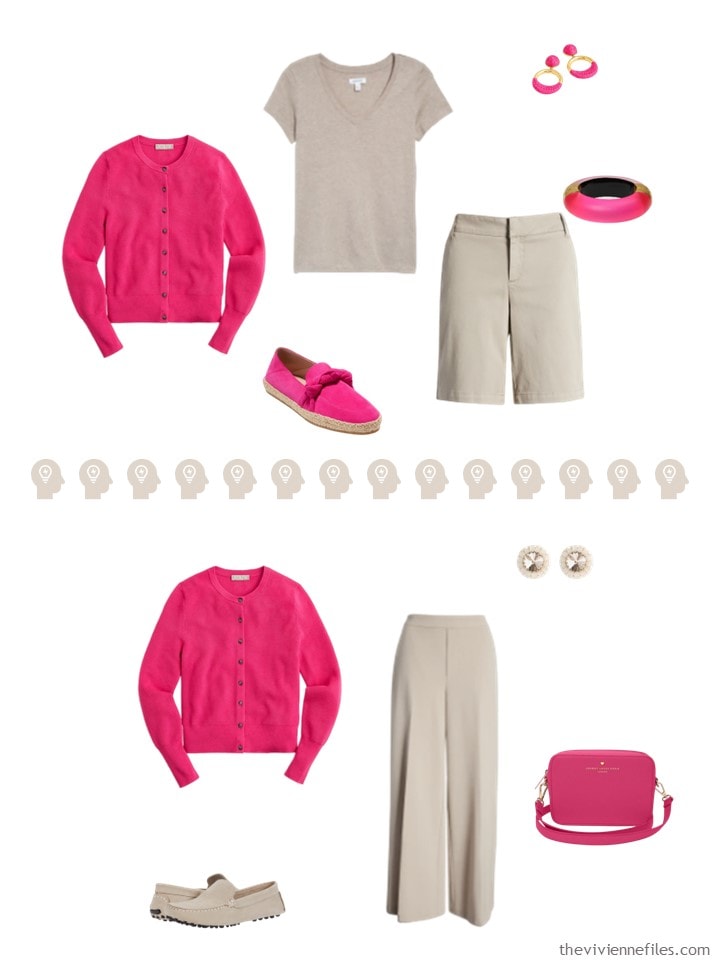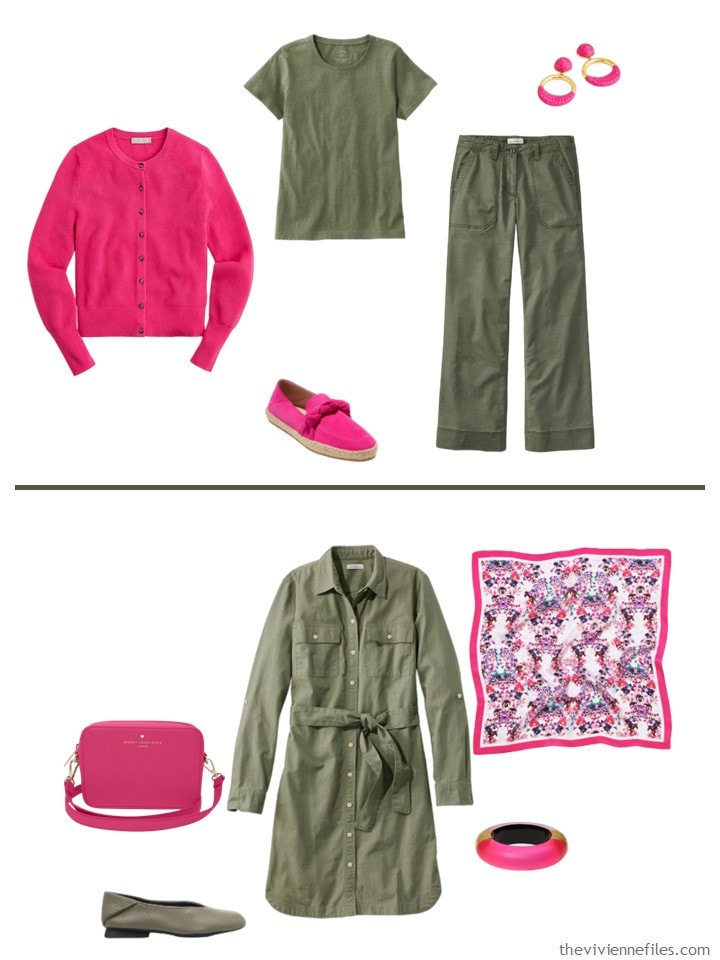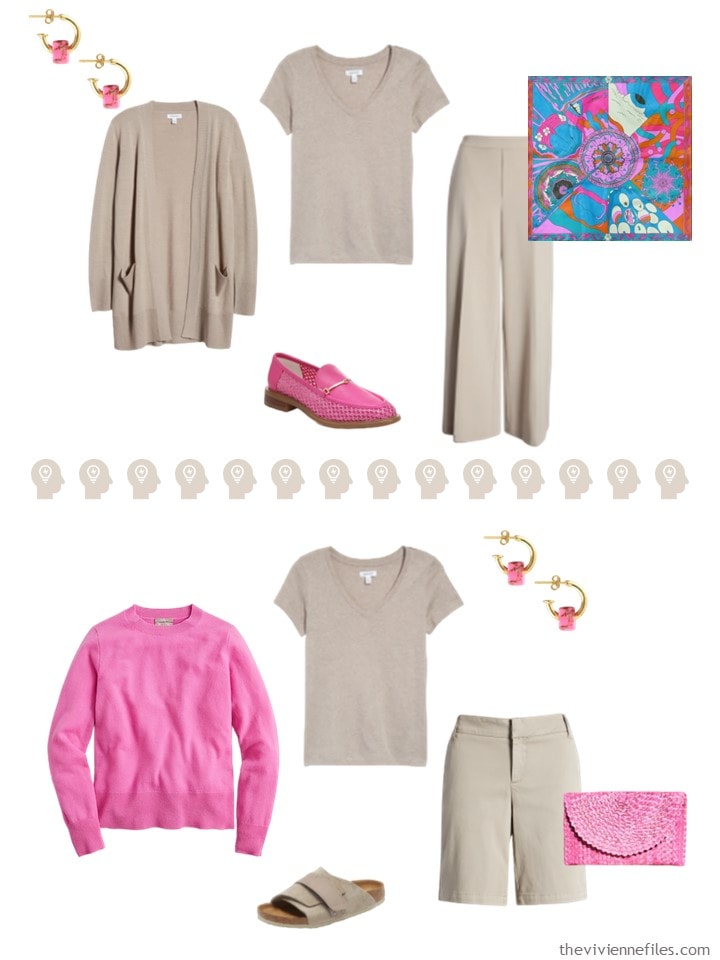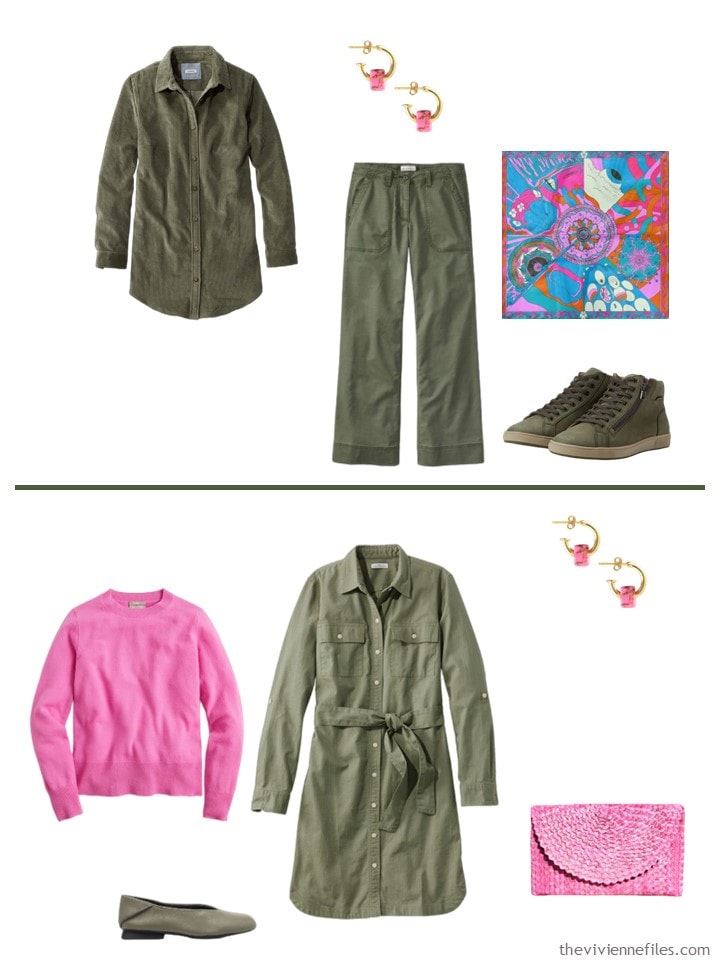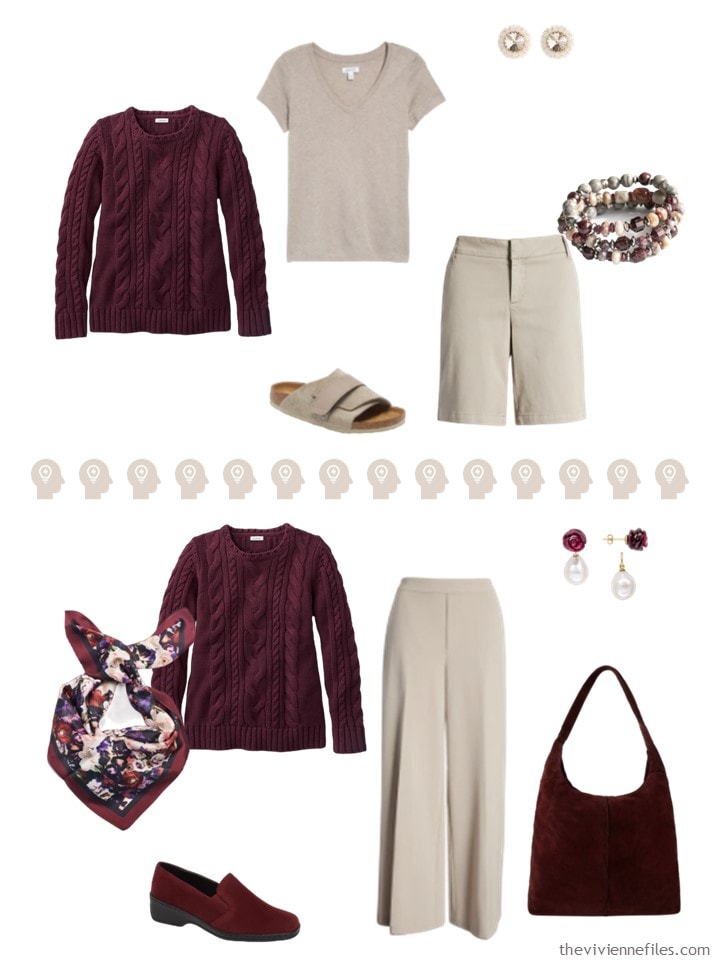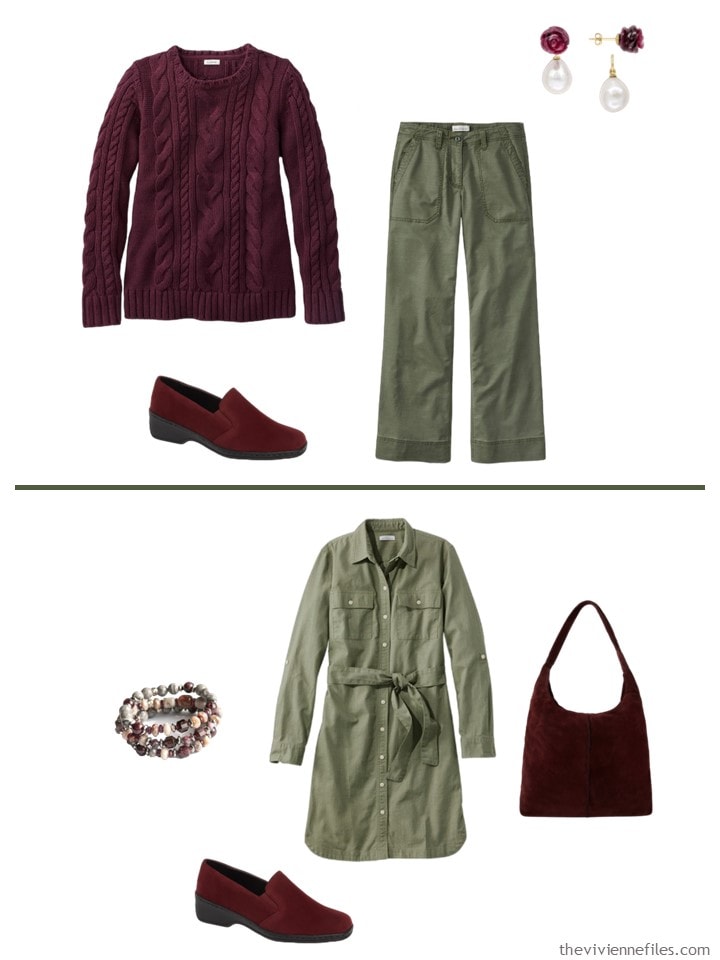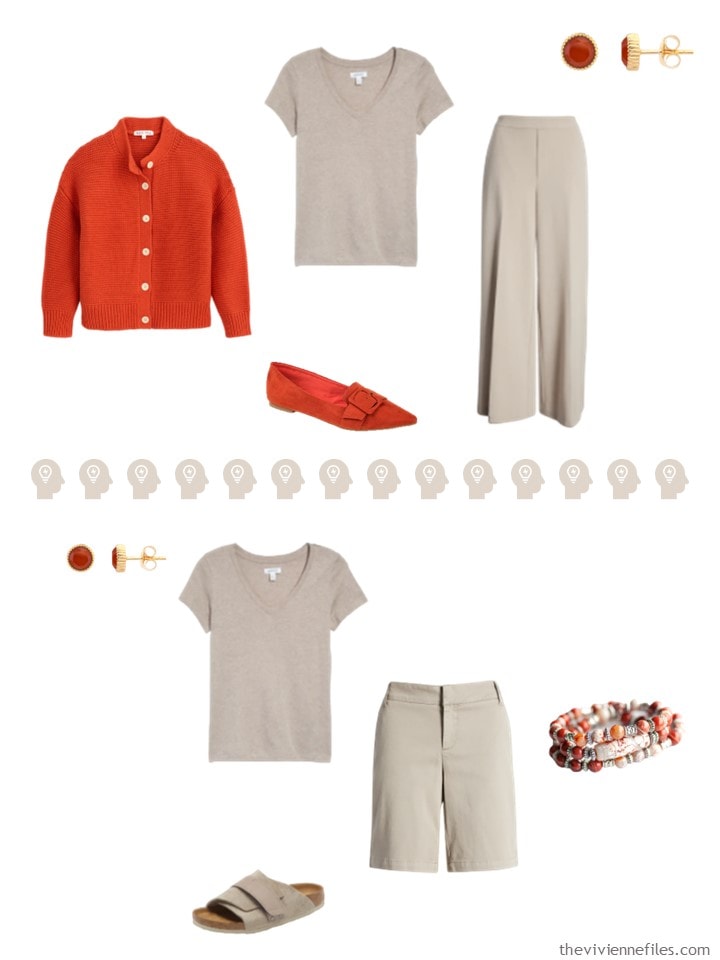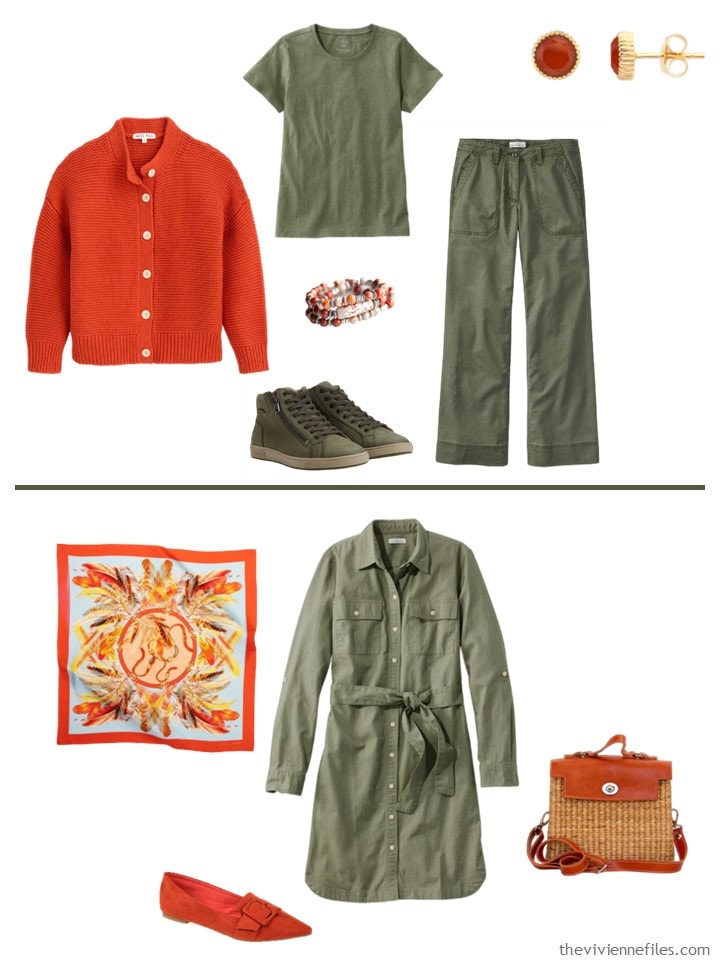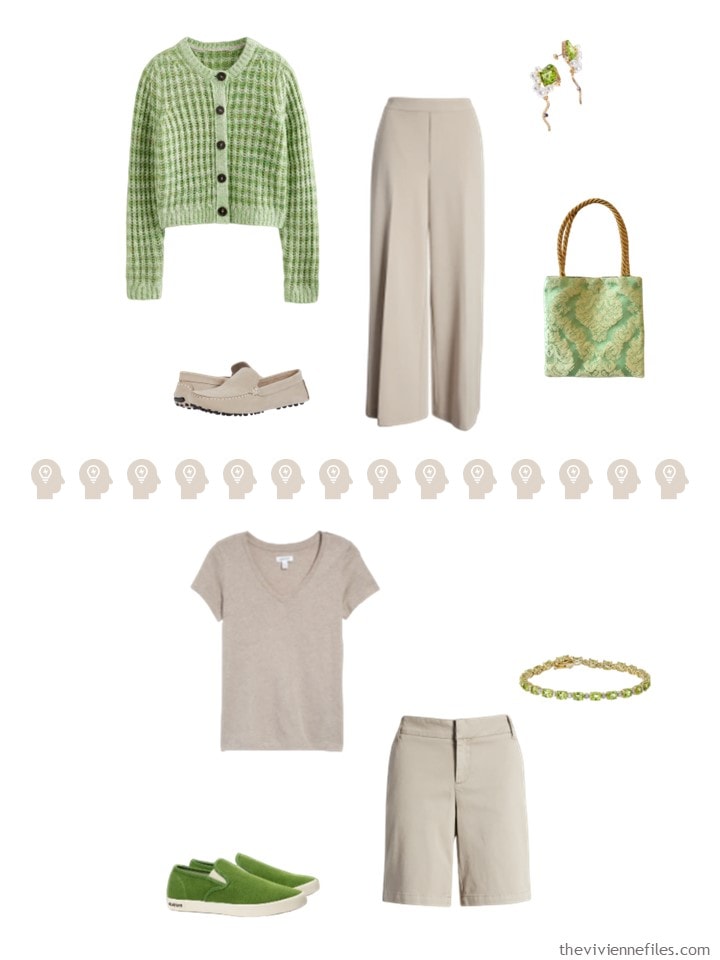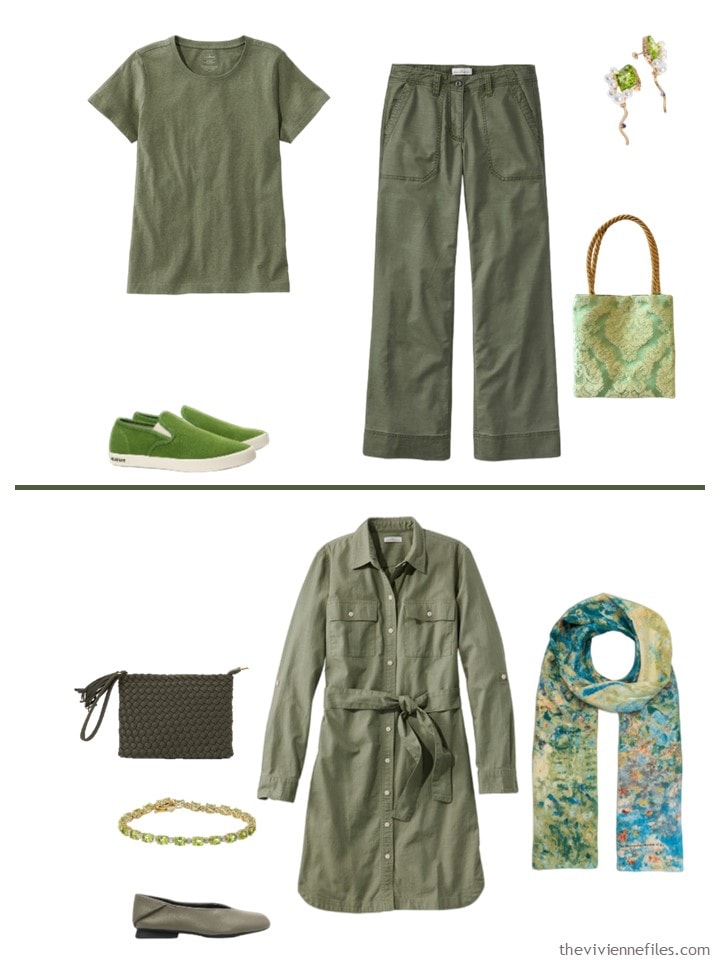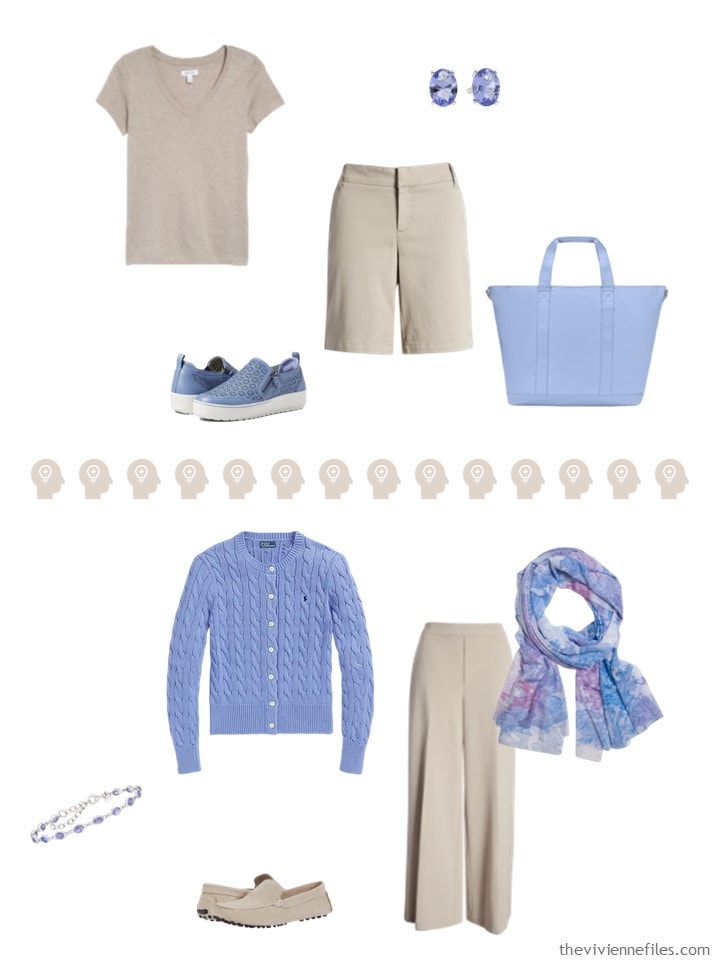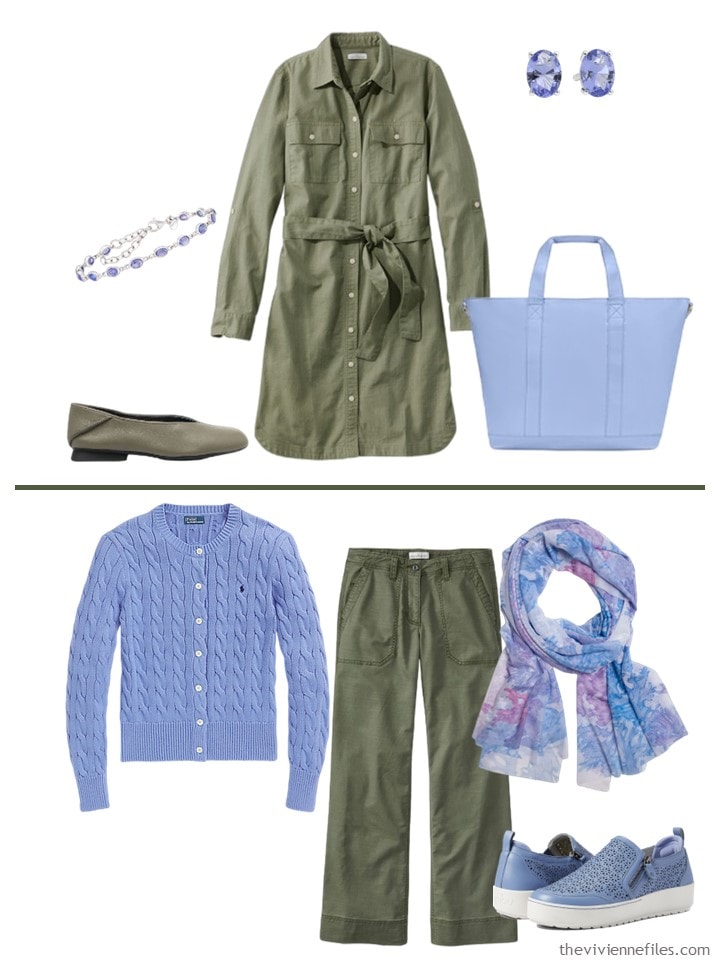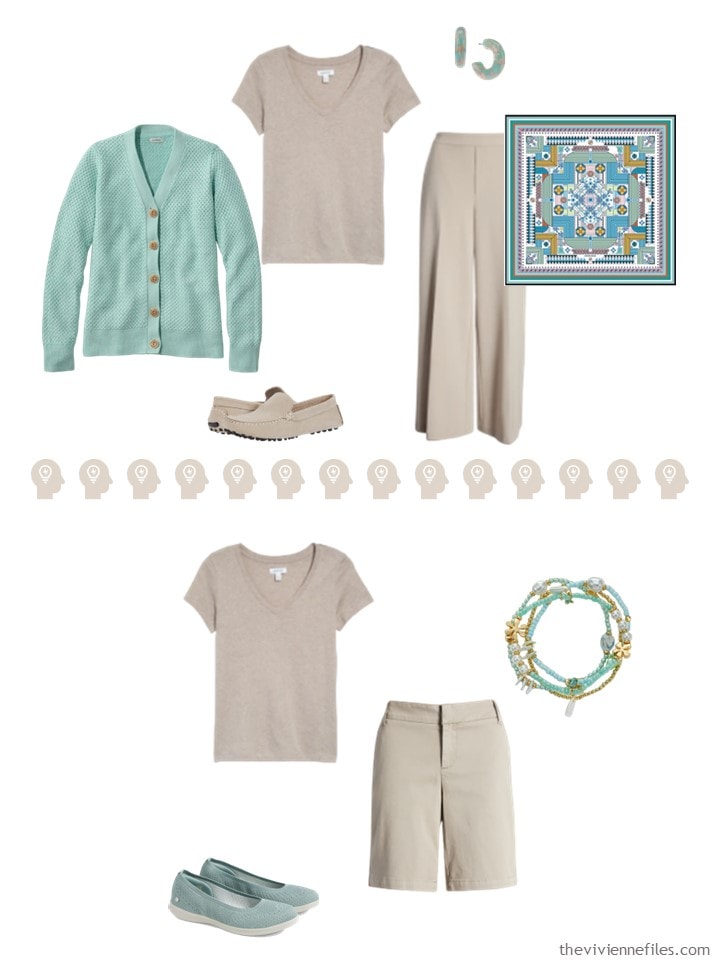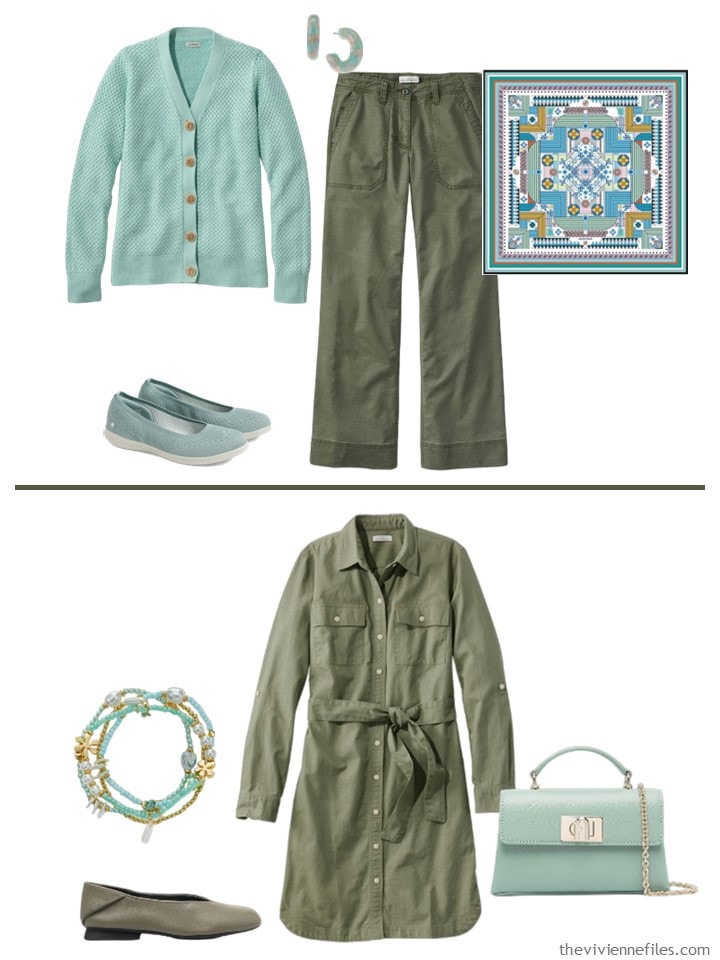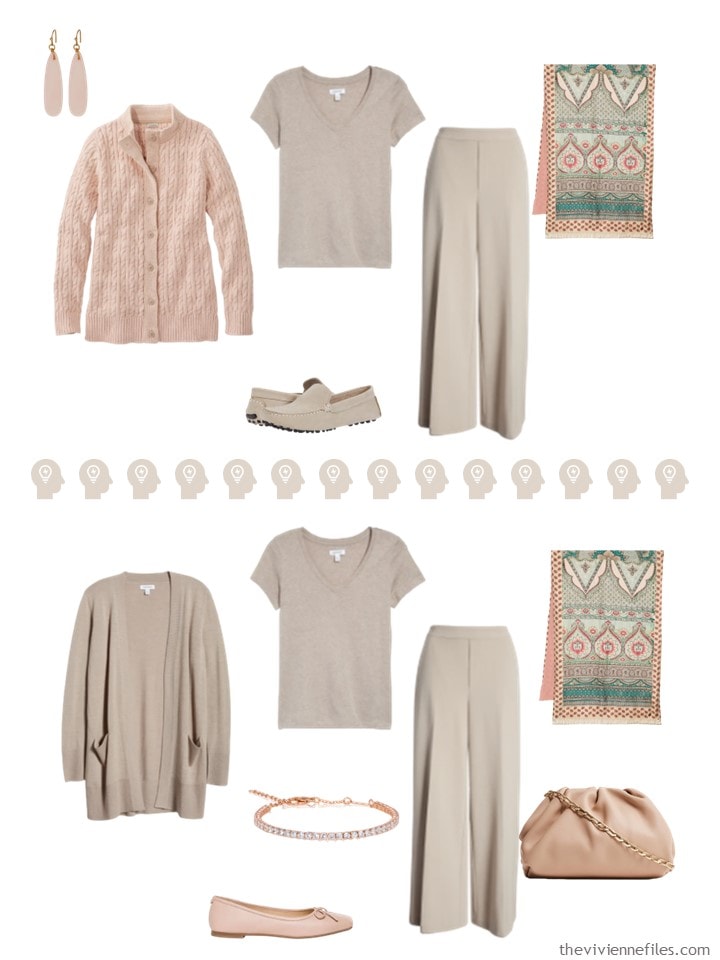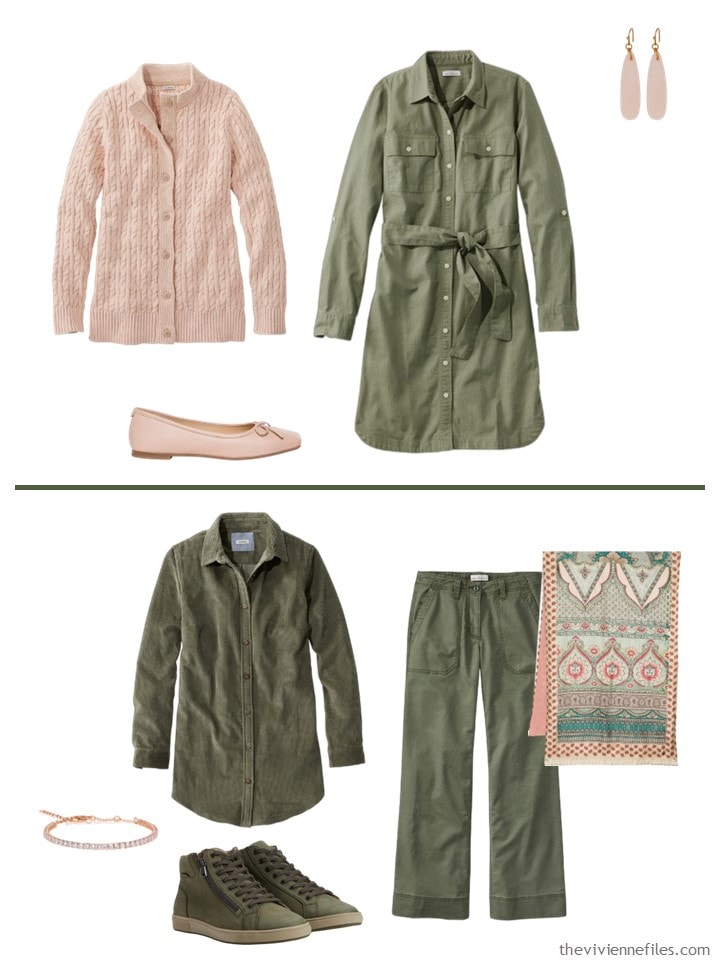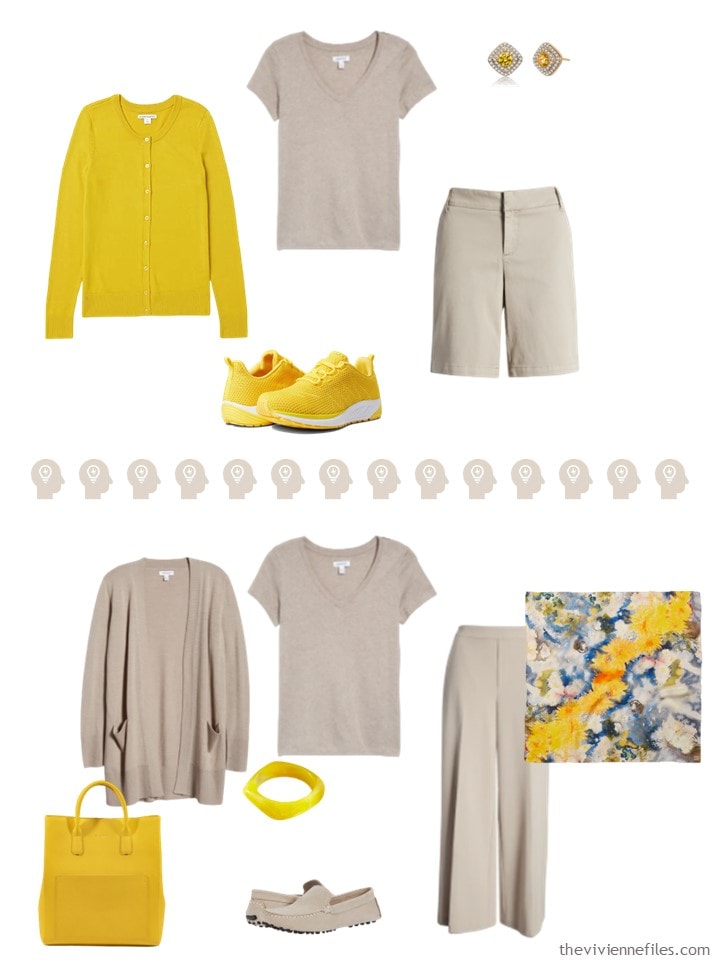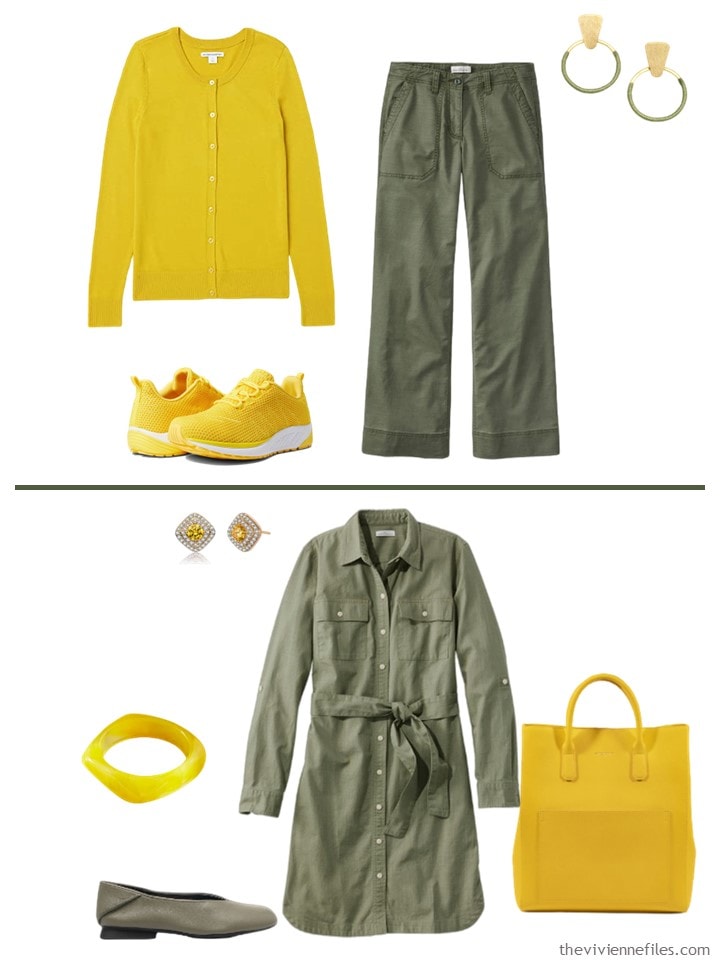 After being immersed in these colors for over a week, all I want to wear is black and white!
love,
Janice
p.s. Three and a half years ago, Pantone gave us new colors for Spring and Summer; if you don't like any of this year's colors, you can always choose something else!