February 13, 2023
Our heroine didn't even TRY to resist this scarf!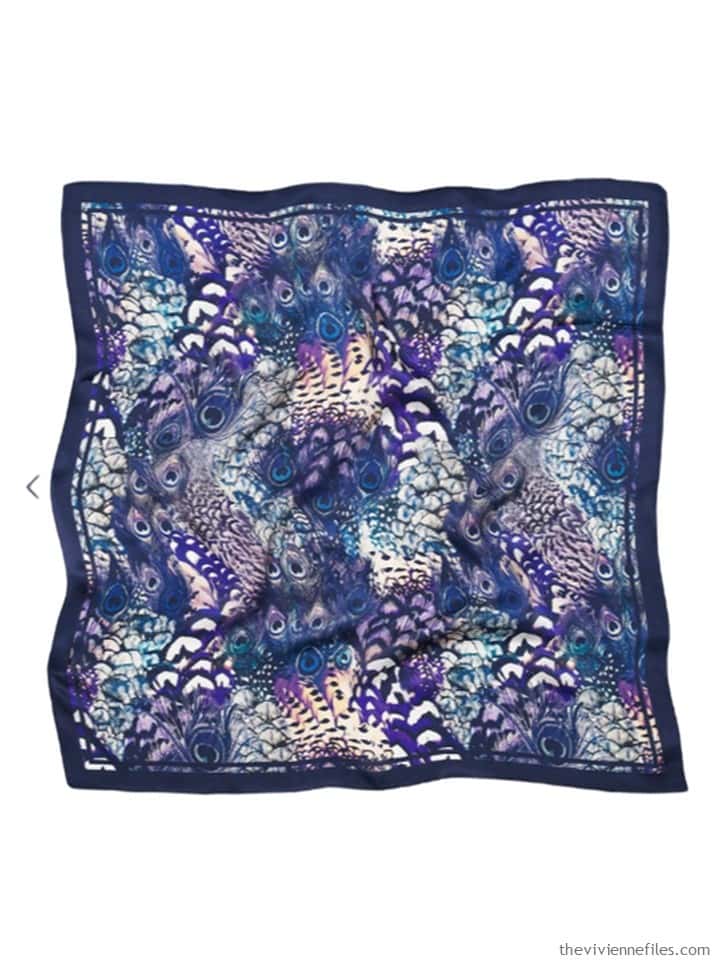 She knew, with a long weekend trip ahead, this would be a great inspiration:
For travel, she mostly wants to be comfortable! She chooses to wear her short boots, rather than try to pack them. And her scarf is the perfect accent for her navy "suit" and lavender tee shirt…
She knows that she wants to bring jeans, and her favorite navy cashmere crewneck sweater. Then she hesitates… her lavender cardigan and shirt? They will be perfect with either jeans or navy pants, and the cardigan can also be worn over the tee shirt in which she is traveling.
Hmmm, what else? She knows that she is going to a dinner that's going to be crowded and noisy – she fully expect it to be loud too! So she makes her final choices her linen pieces in pacific blue… They will be dressy enough with her navy cardigan, and still cool.
Is this going to work? She can certainly wear dark pacific linen pants with navy – she might want navy tights to wear under?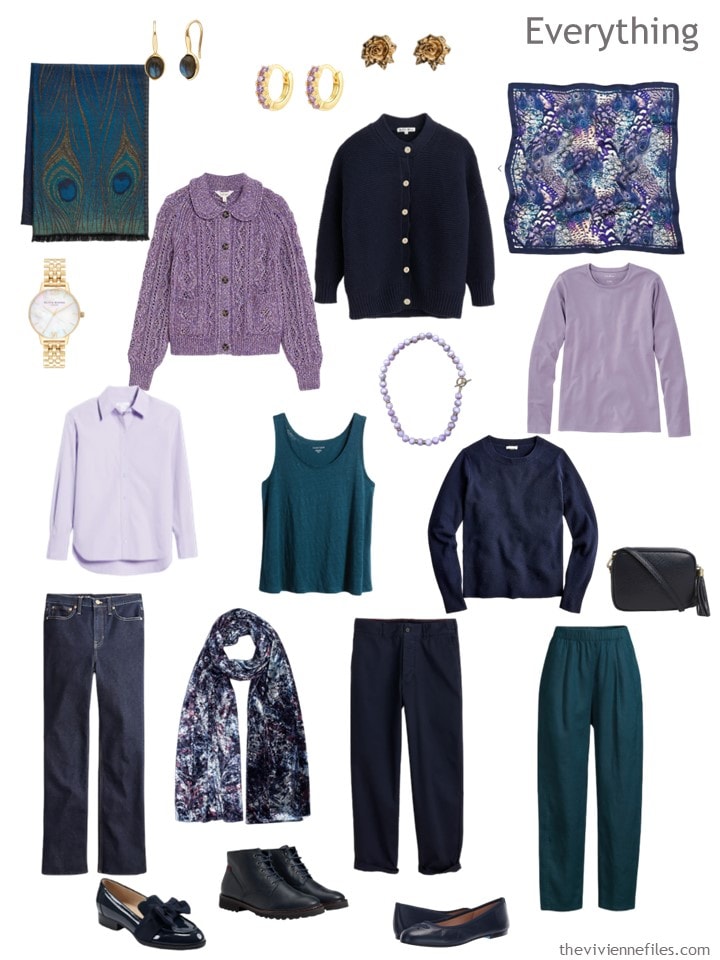 Just to be certain, she assembles enough outfits to get through the weekend with some wiggle room!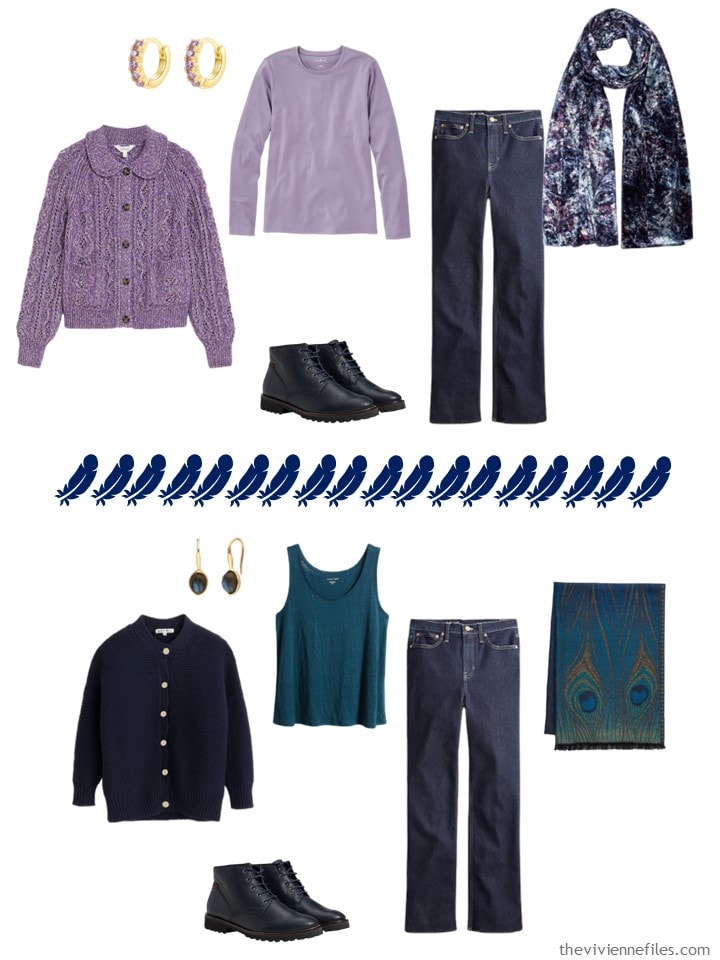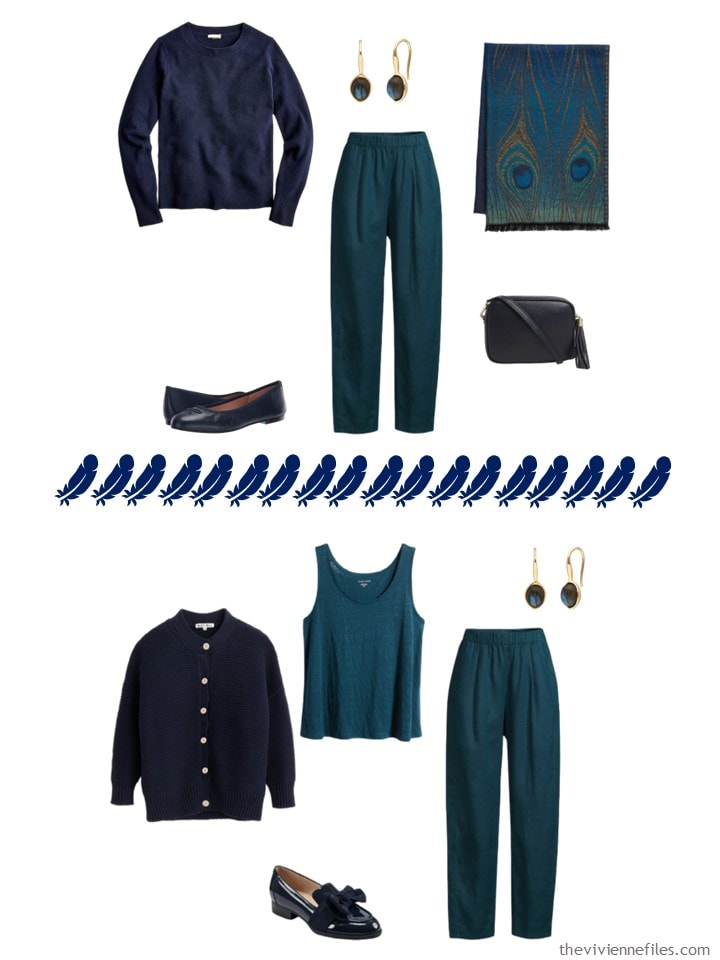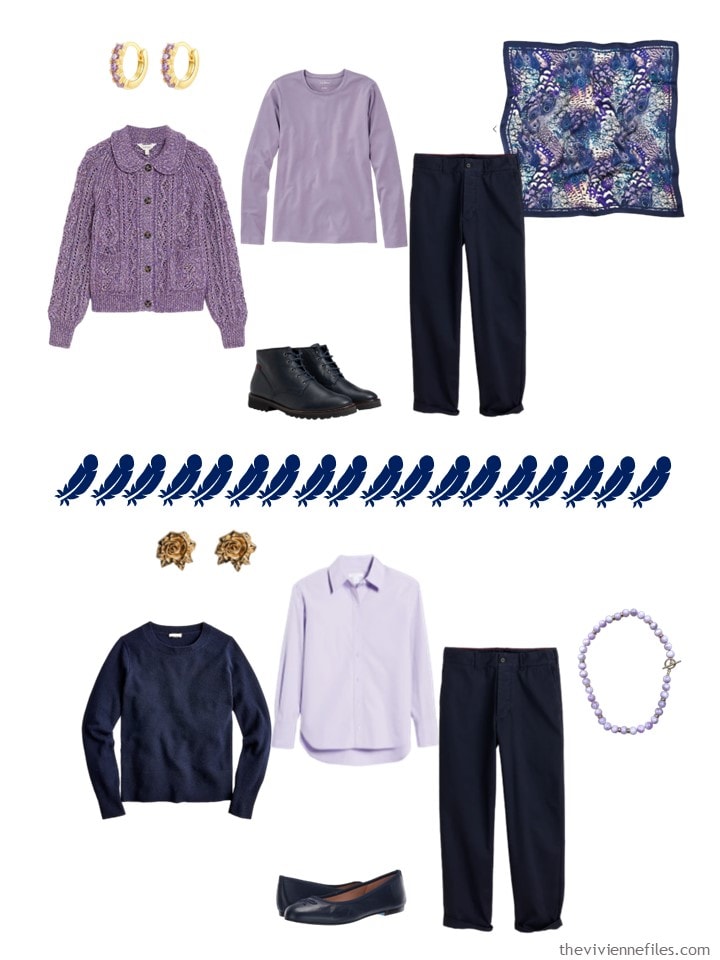 I love the idea of being able to travel with nothing but a small bag… sigh…
love,
Janice
p.s. Just a couple of years ago, our heroine packed a tiny travel bag in navy, grey and purple! Similar to today's post, but different enough to give us ideas…