December 7, 2022
Our last 2 heroines! I grow attached to these projects…
First, let's visit our heroine with the Chrysanthemum scarf:
This heroine isn't planning to dress up much this season – she's more interested in warm and casual!
Her wardrobe of 40 garments looks coherent and very versatile: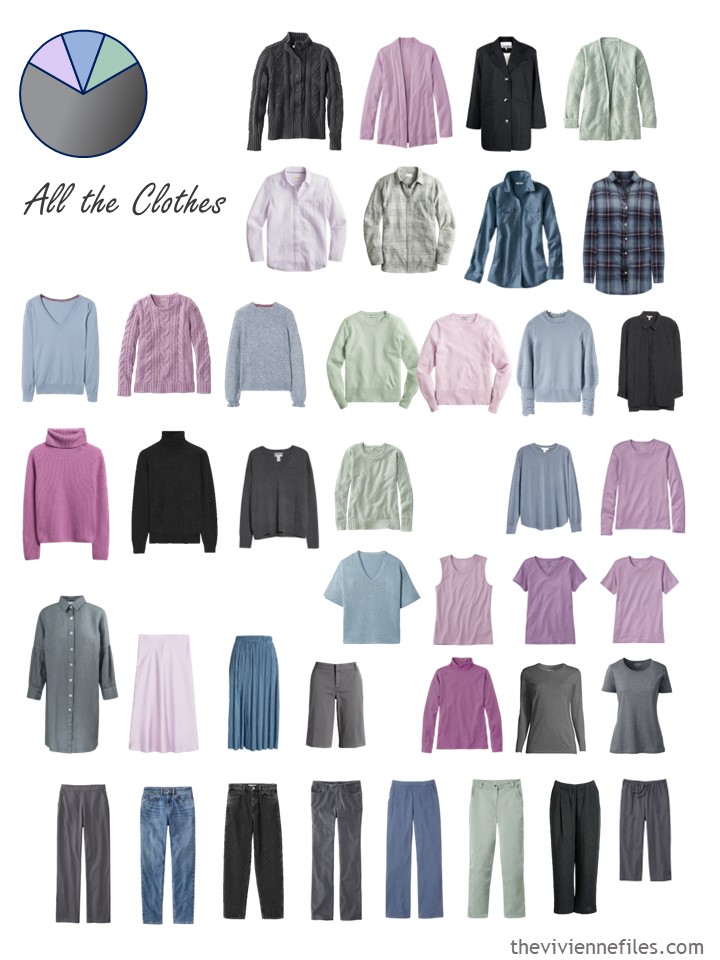 And her accessories are wonderful – accessories make so much difference…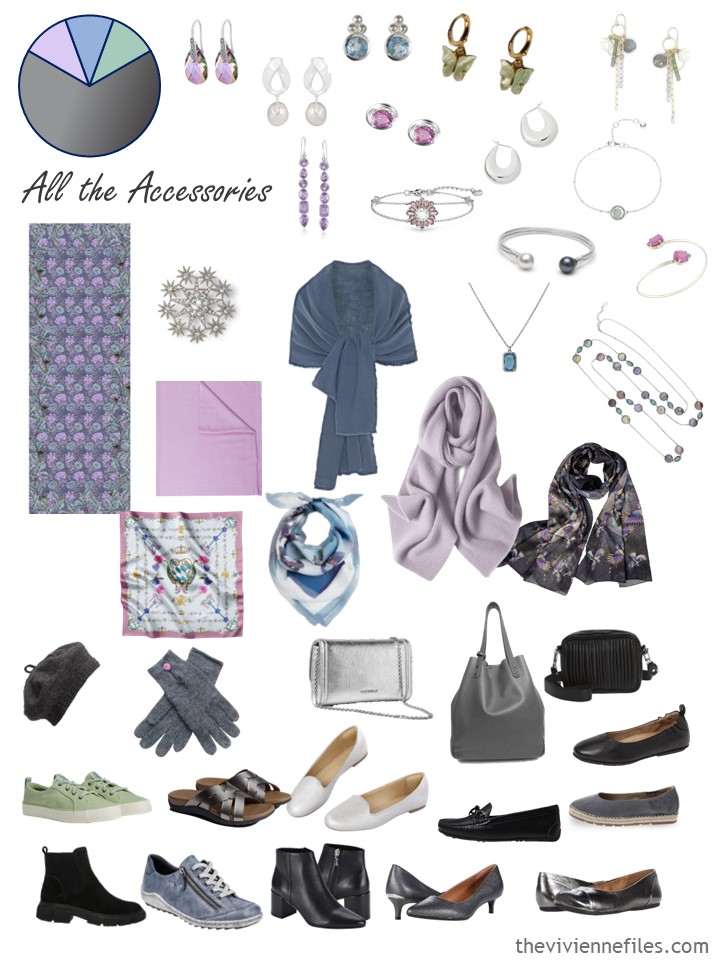 Her new garments can be worn more than 2 different ways (each), but she makes certain that she has at LEAST those options…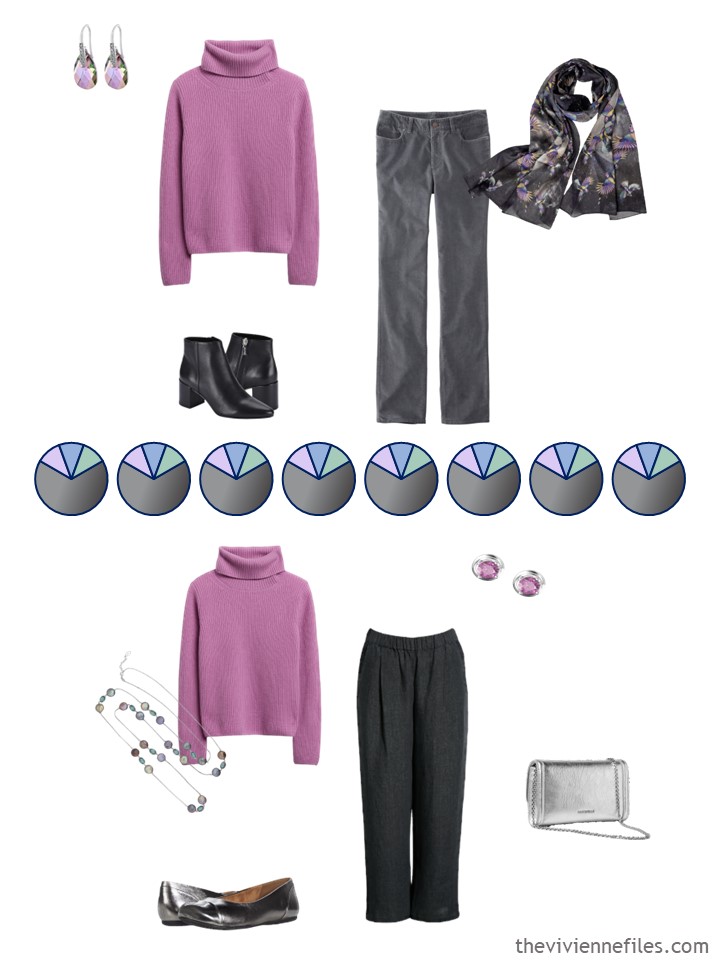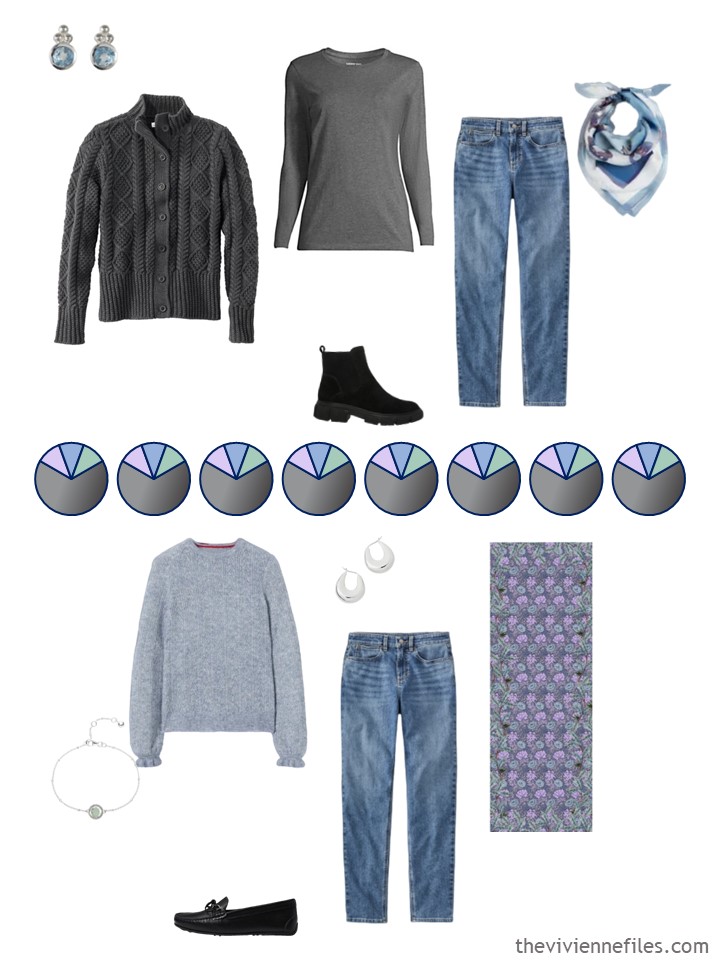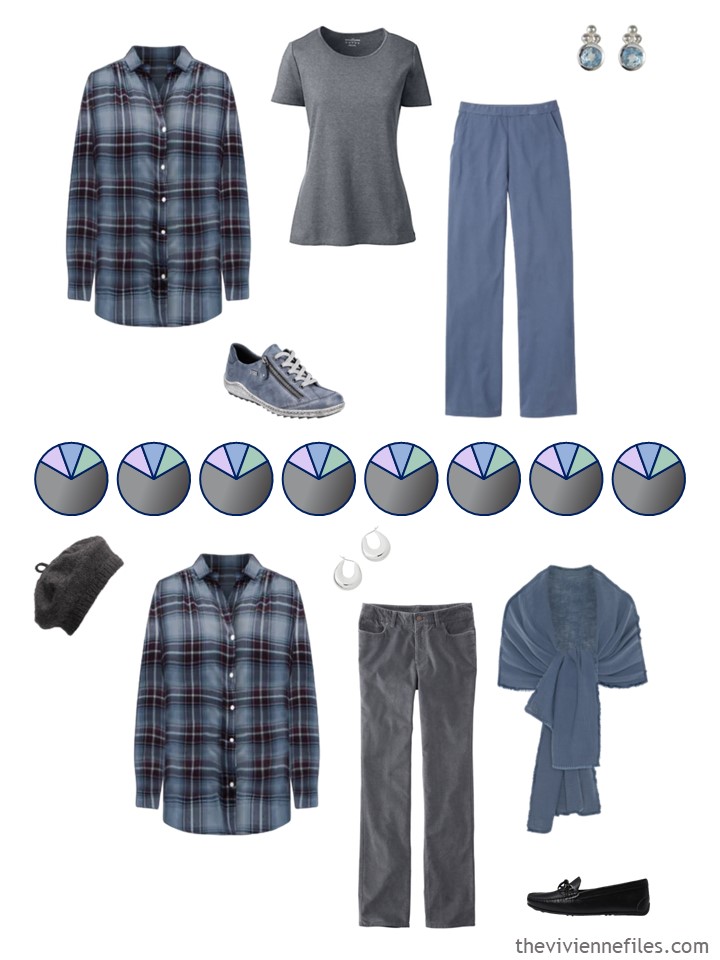 And now to my favorite heroine – the one who figured out that wearing brown and black together is magical!
THE BLAZER. Oh great shiny chocolate-coated Buddha on a bagel, THE BLAZER…
If I could wear blazers at all, this baby would be on its way to Chicago…
Yes, there are paisley pants too…
Her new garments are perfect in her existing wardrobe. If I had to start from scratch, this would tempt the daylights out of me…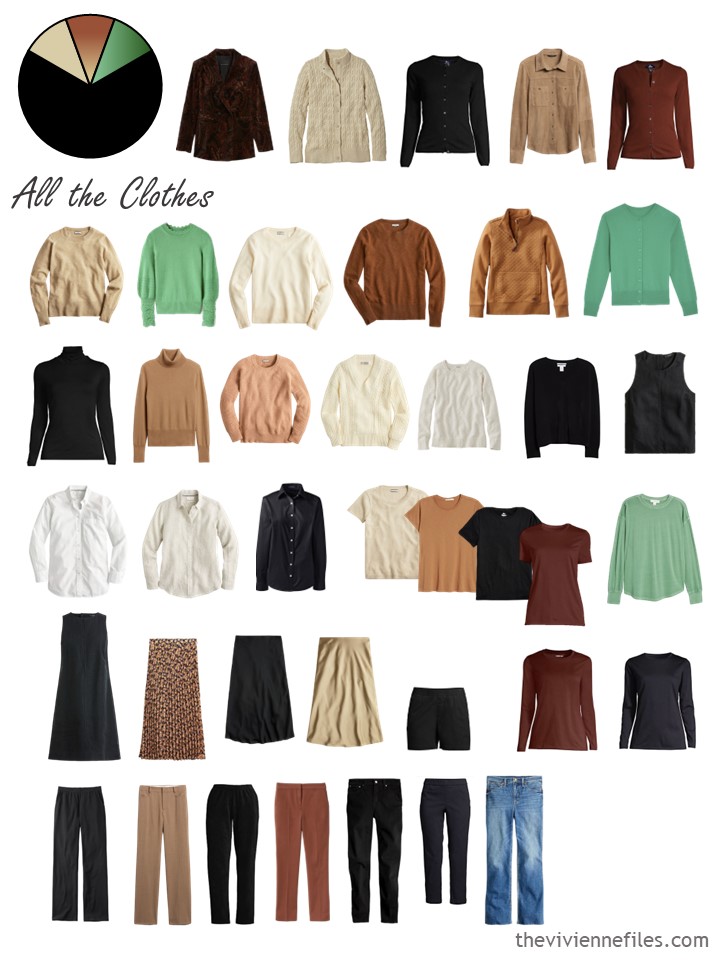 And the accessories in this wardrobe make me happy…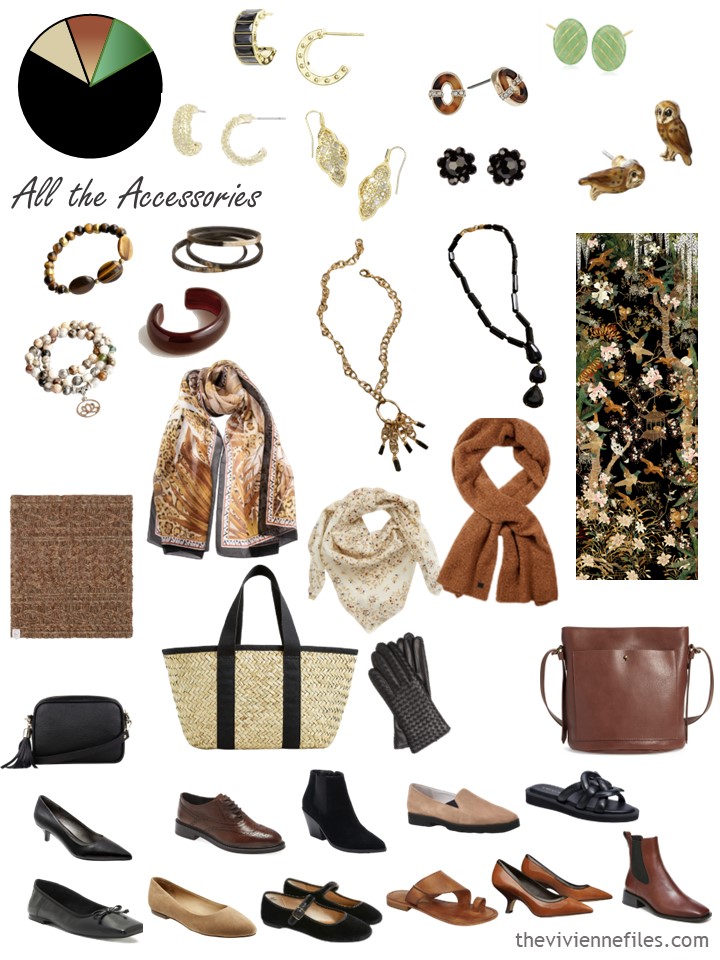 This is it – the last six outfits of the year! I will miss these six heroines…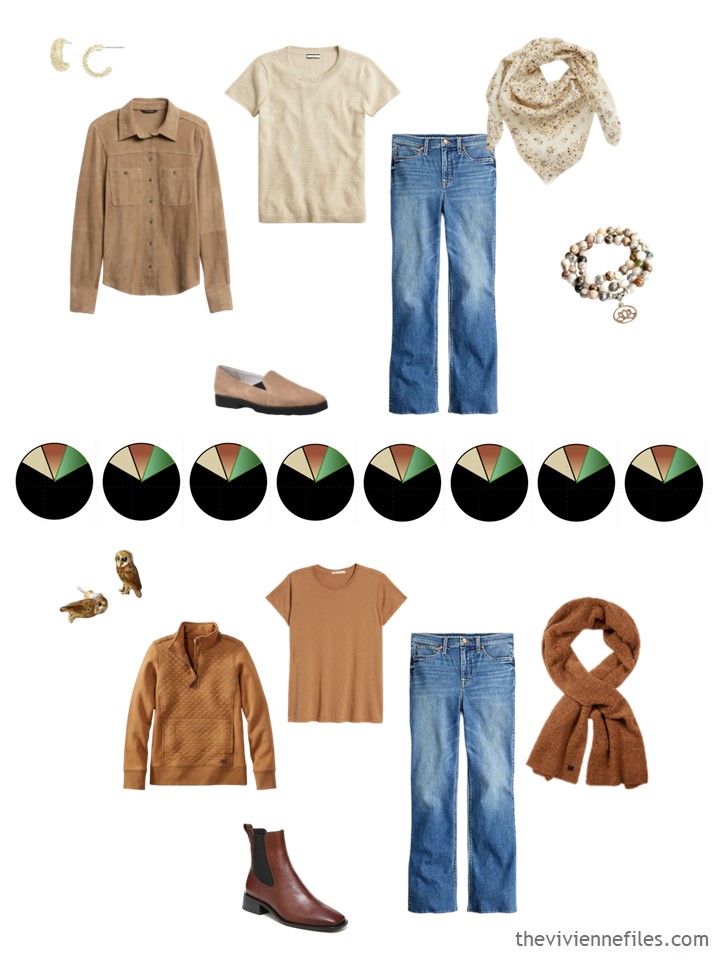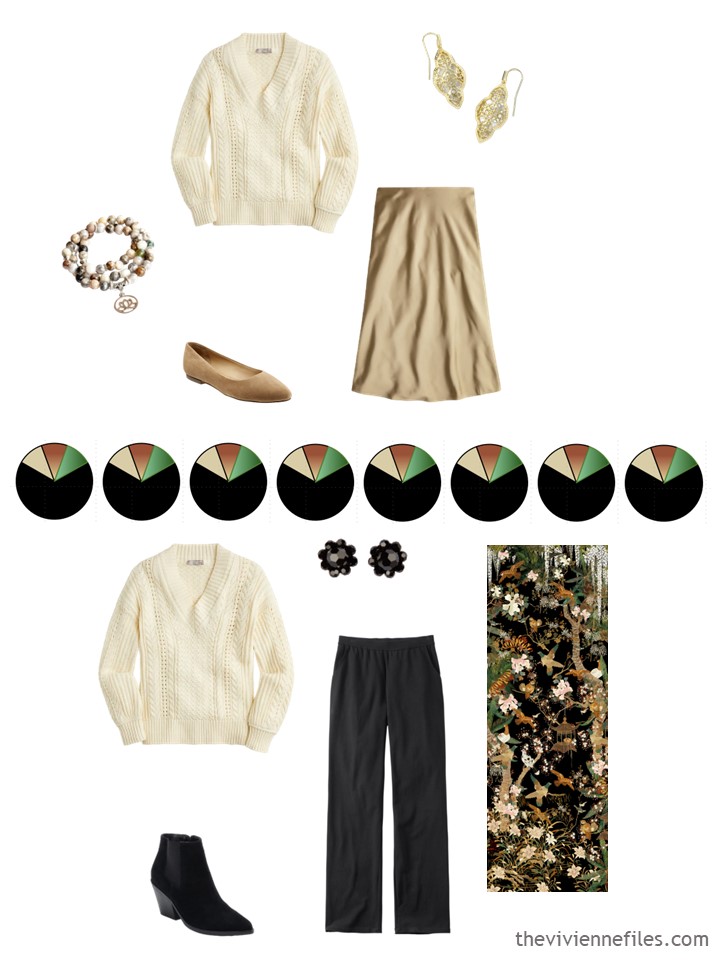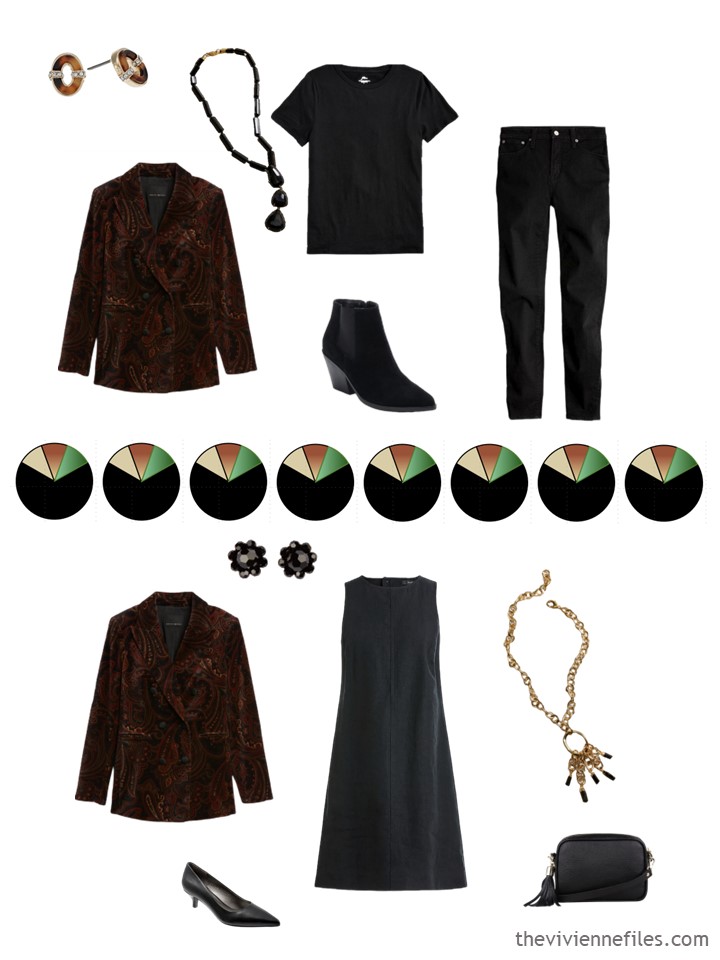 I'm nearing the choice of six paintings for next year's series of outfits – it's quite the challenge!
love,
Janice
p.s. Eight years ago, I tried to explain the "French 10-Piece Wardrobe" versus the "French 5-Piece Wardrobe." I used my wardrobe as an example – this is the year that I bought my star cardigan, and my favorite tweed dress!