December 5, 2022
Sometimes, heroines don't need sequins or beaded trim to dress up!
I think that it makes sense for most of us to have a beautiful blouse or top in our favorite accent color, though!
If you want to look luxurious and elegant, but NOT frou-frou, these tops might be just right for you!
Although relatively few of her garments are frilly or lacy, this wardrobe still has a pretty feel to it…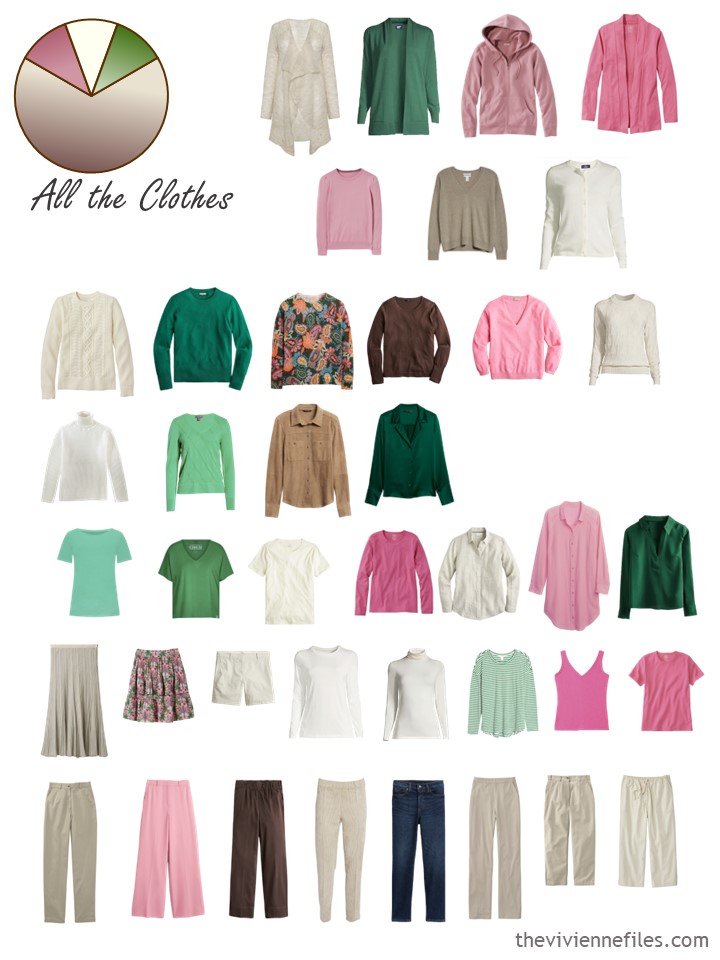 And her accessories are lovely… I'm always smitten with accessories!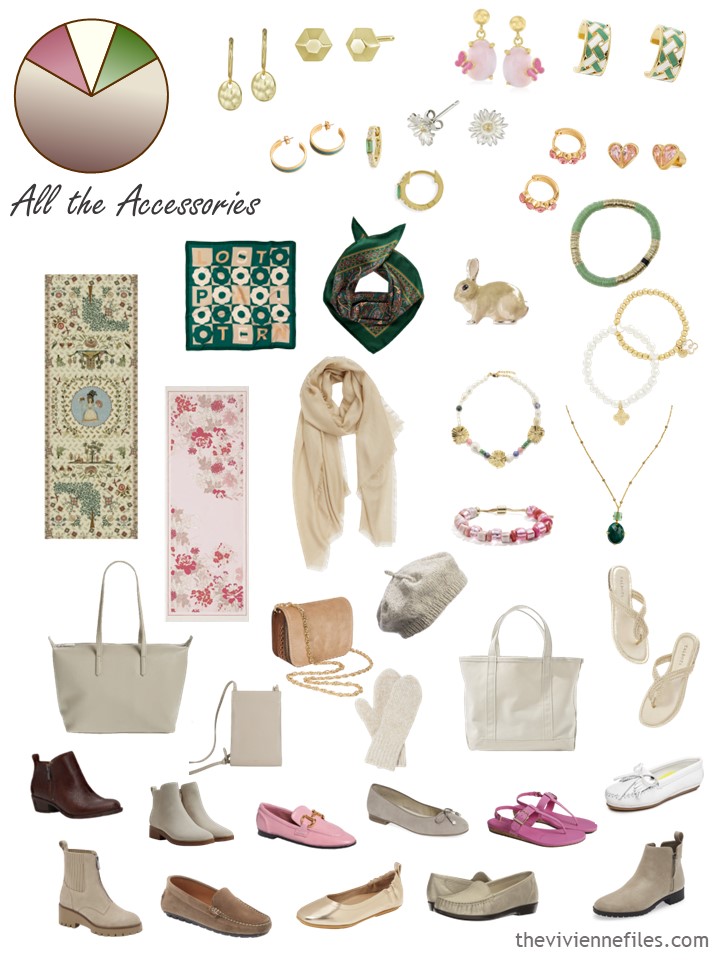 Such a fun range of outfits are possible from this wardrobe: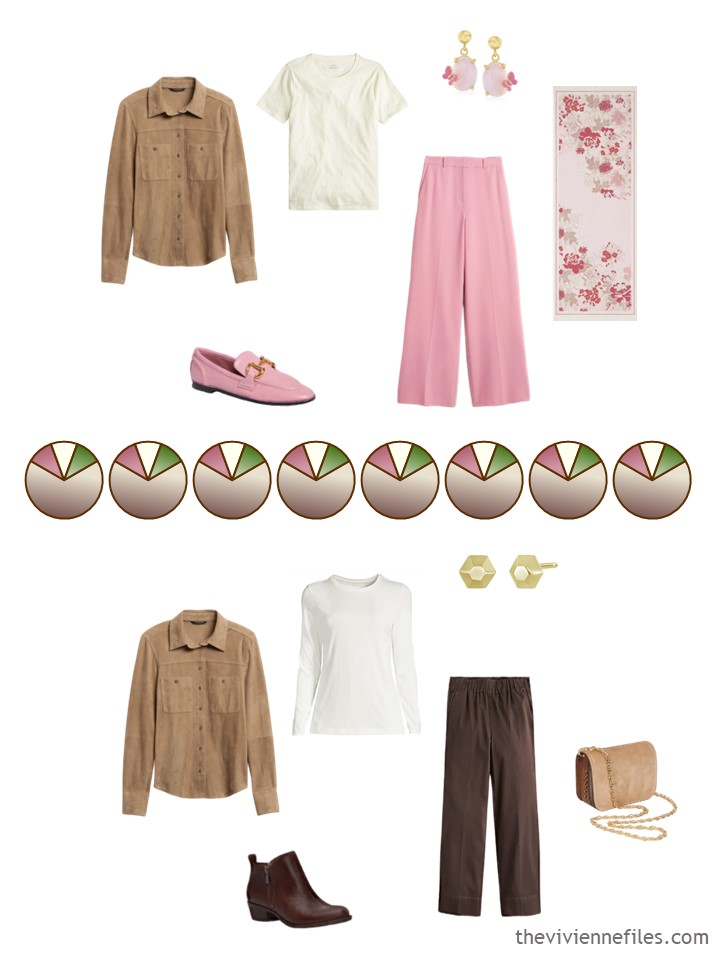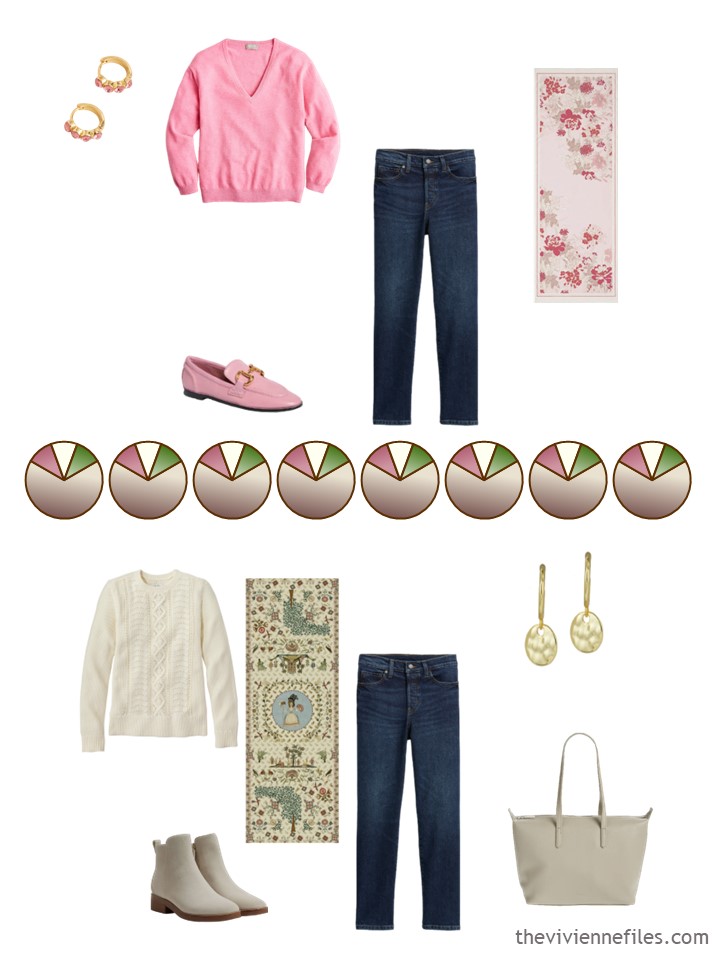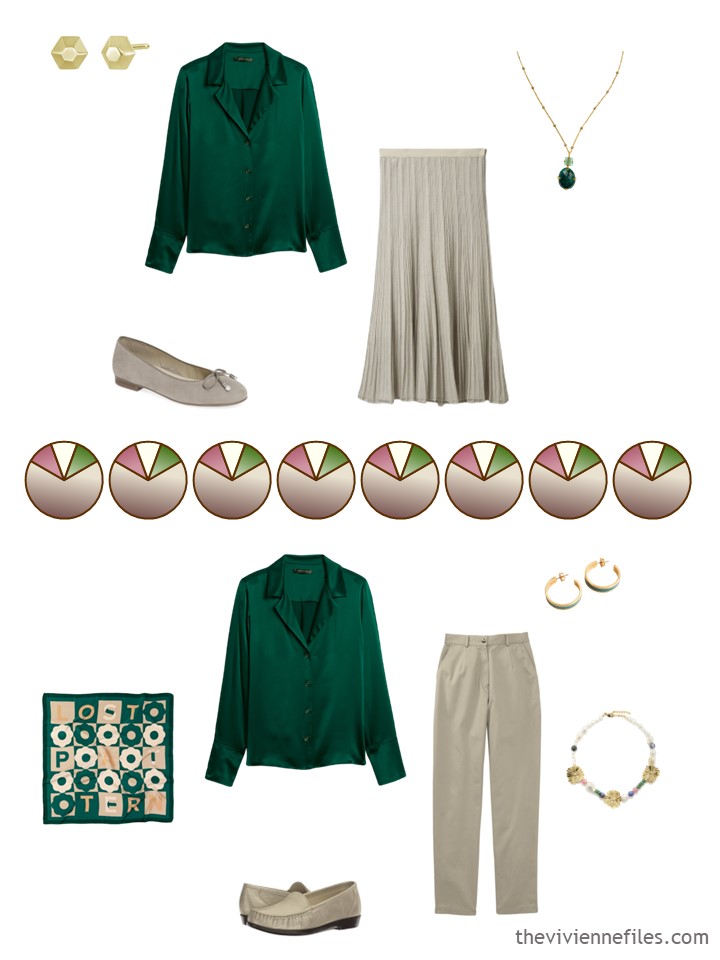 This next wardrobe is finally starting to look coherent, to my eye. Sometimes it takes a while!
Our heroine stumbled onto a few pieces in her favorite shade of blue, and she wisely grabbed them!
Banana Republic has amazingly lovely jewelry right now…
As much as I love olive green (let's be serious – I love ALL colors…), the addition of 3 accent colors lifts the mood of this wardrobe, and provides lots of choices in the morning!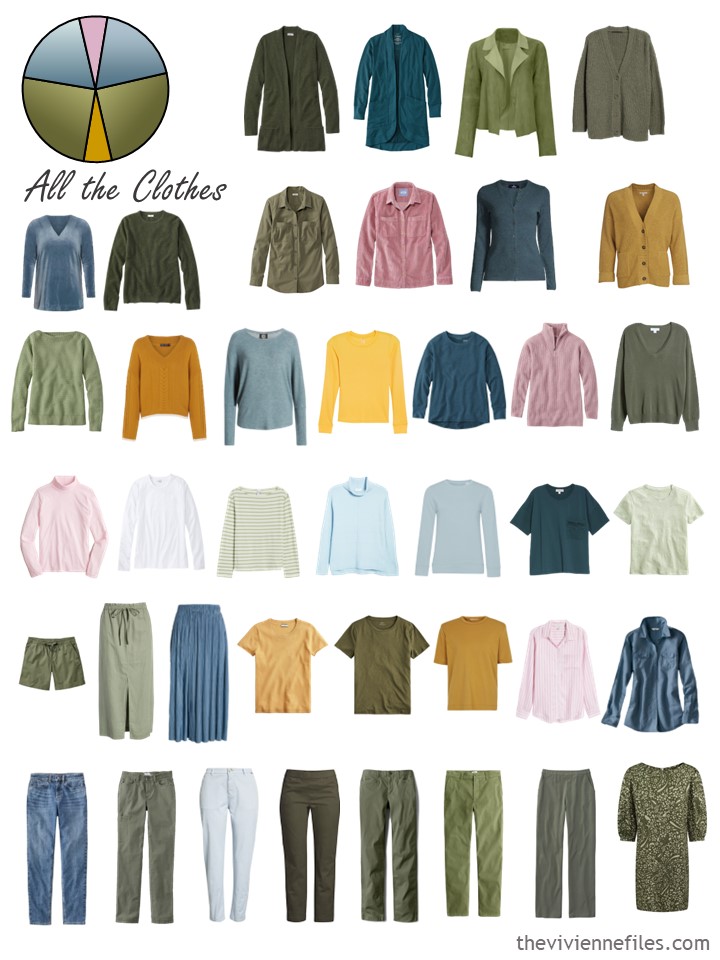 As always, I think that her accessories are wonderful!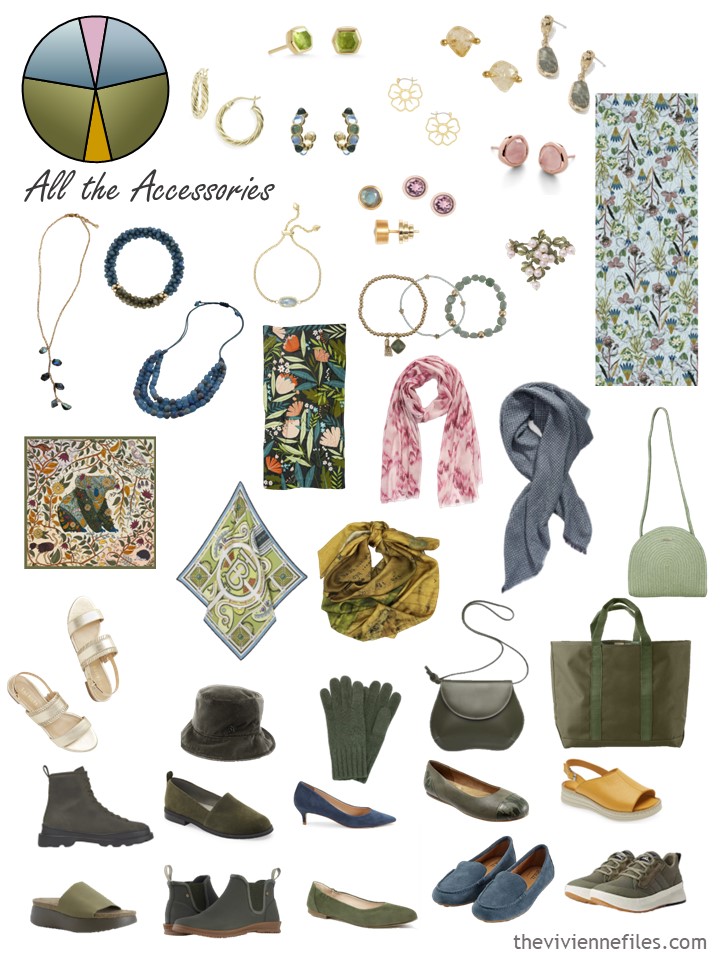 She can dress up, she can dress down, she can dress in a normal casual way…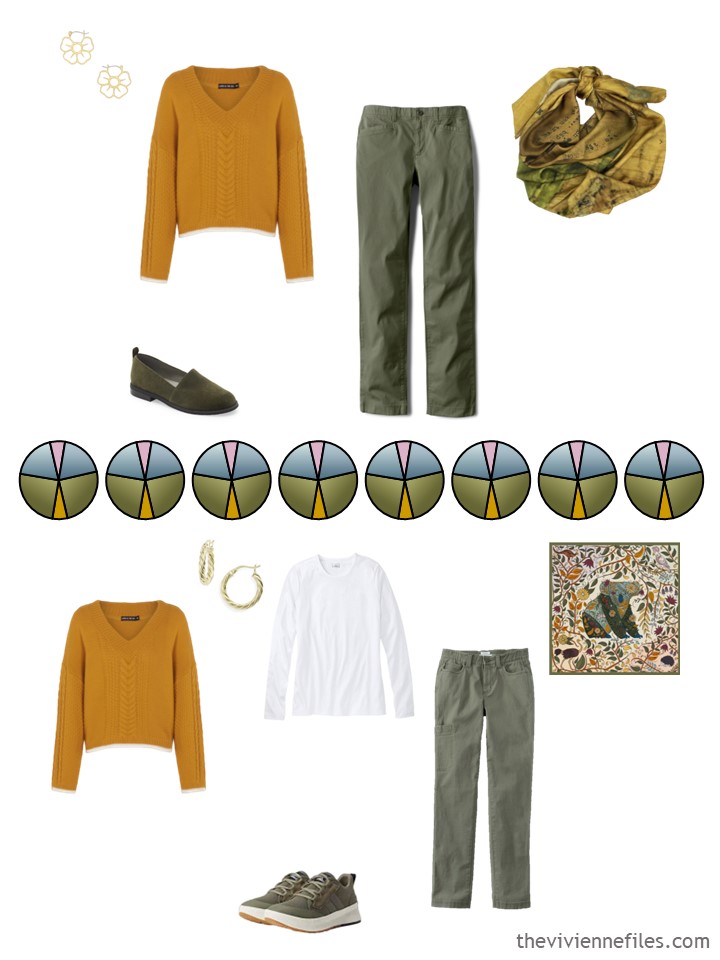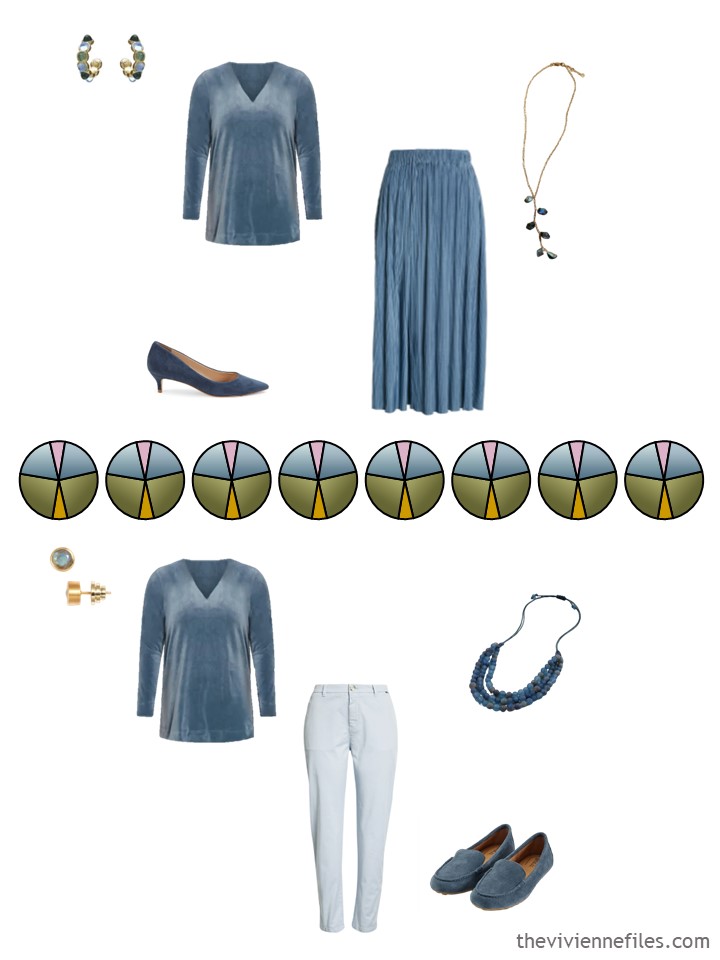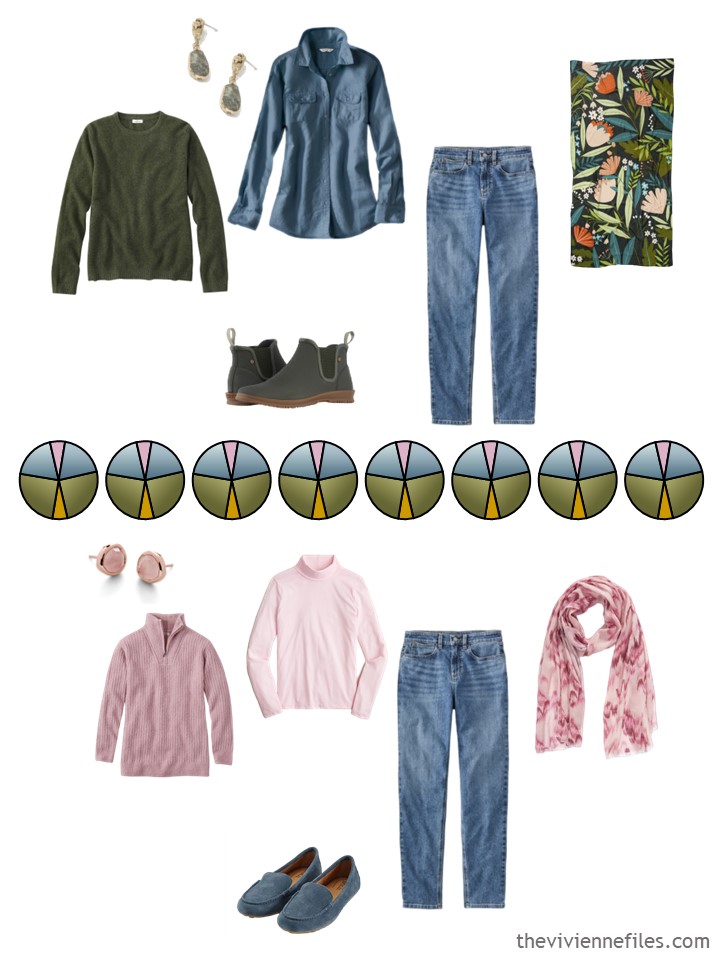 Do you have a particular garment that you always turn to for dressing up? I ALWAYS look to my pleated skirt, with either a lace tee shirt or a velvet tee shirt…
love,
Janice
p.s. Four years ago, I accented simple black and white clothes with the "new" Pantone 2019 colors…