December 5, 2018
Of course I wanted to see how a couple of these colors would look with black! I also really wanted to revisit that cool Turmeric color, so I got a different scarf for that little wardrobe…
First, let's start with the world's simplest 4-piece cluster of clothes – the absolute most neutral, versatile clothes for a holiday season:
With these 4 pieces, our holiday heroine has 4 basic outfits, that she can then use as a base for any kind of scarf, cardigan, jacket…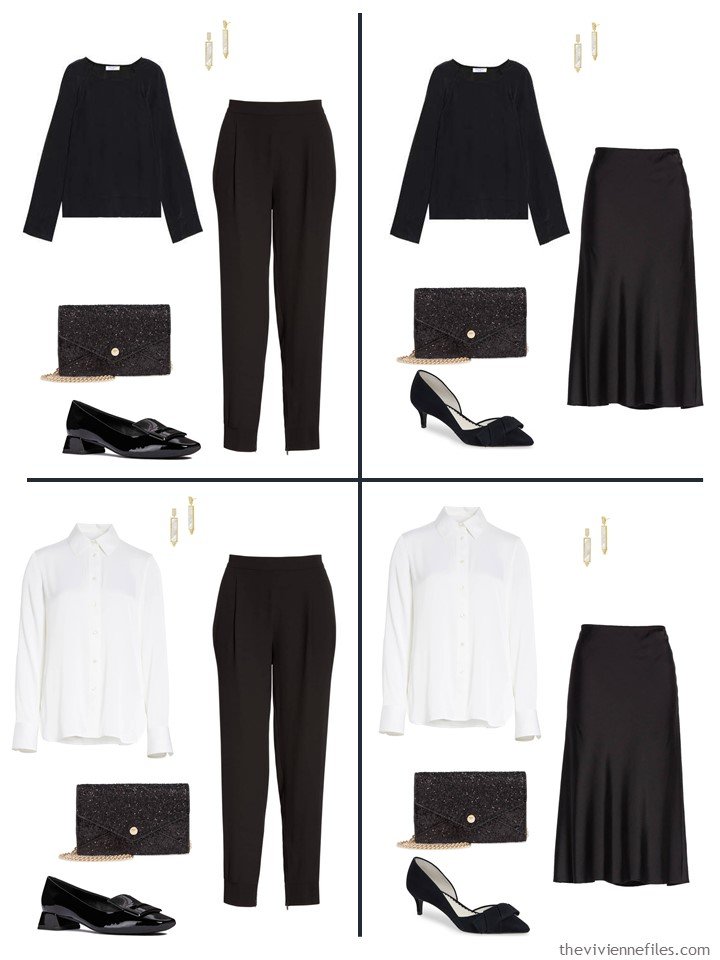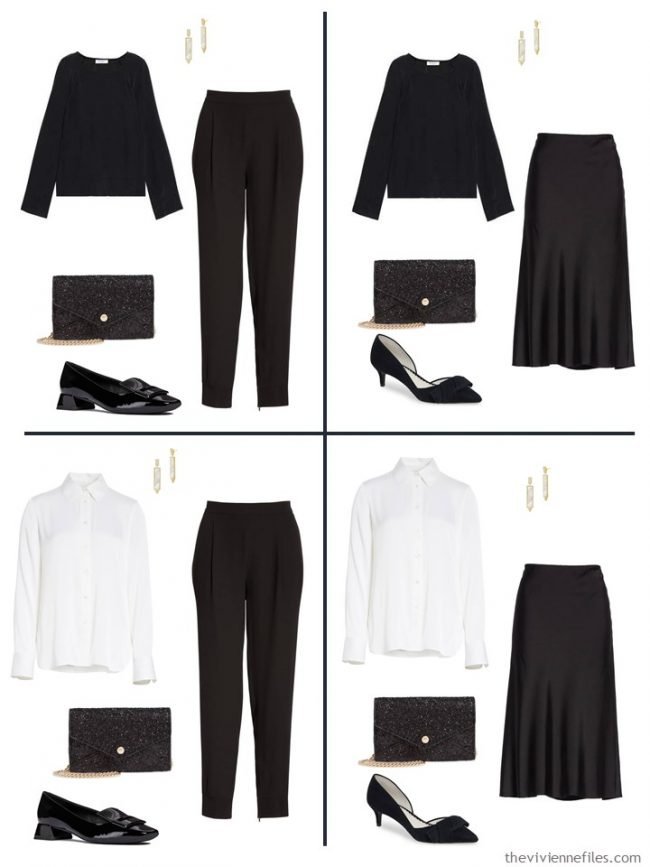 First up, how will this Jester Red look with black? (seriously, as if we haven't all seen a million red and black outfits…)
The boots really make a difference, if you can manage the "accent shoe" thing…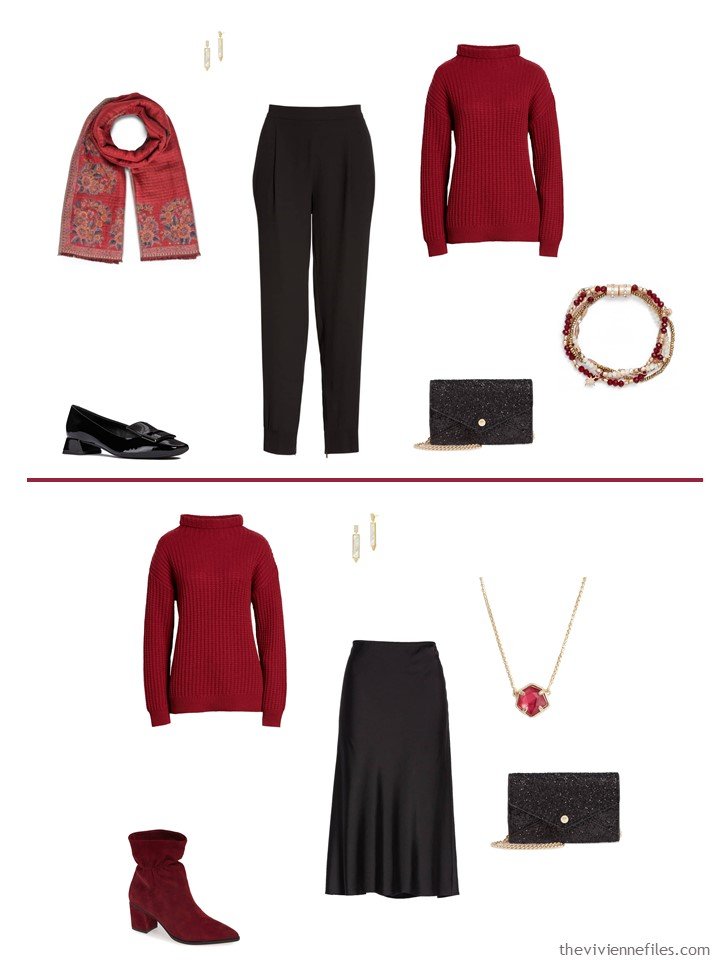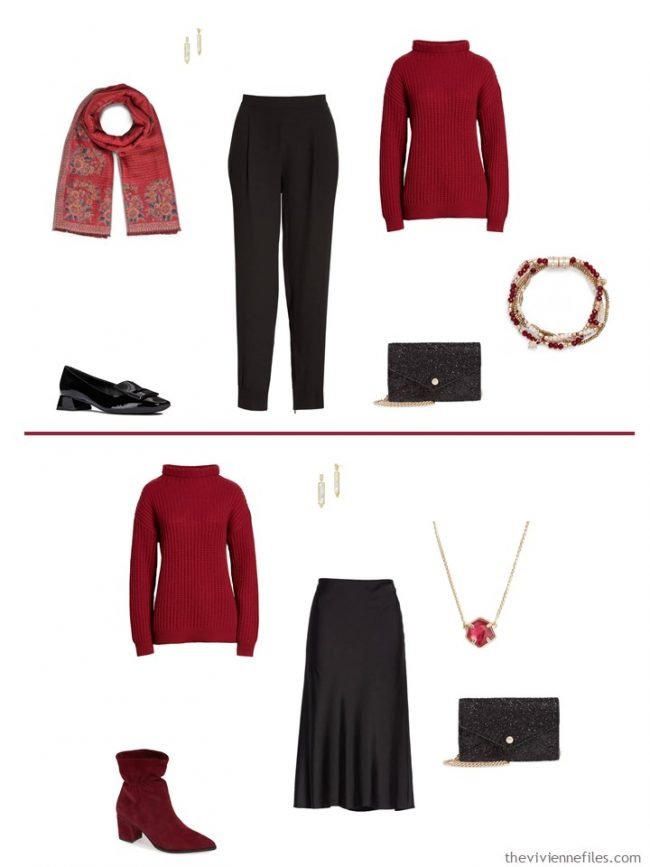 Any of us who lived (and bought clothing) during the '80s know full well that bright blue is great with black. I'm still working to get past that memory – there's a world full of people who do NOT remember blue and black, and I shouldn't avoid a color combination just because I wore it right after college…
I do like these…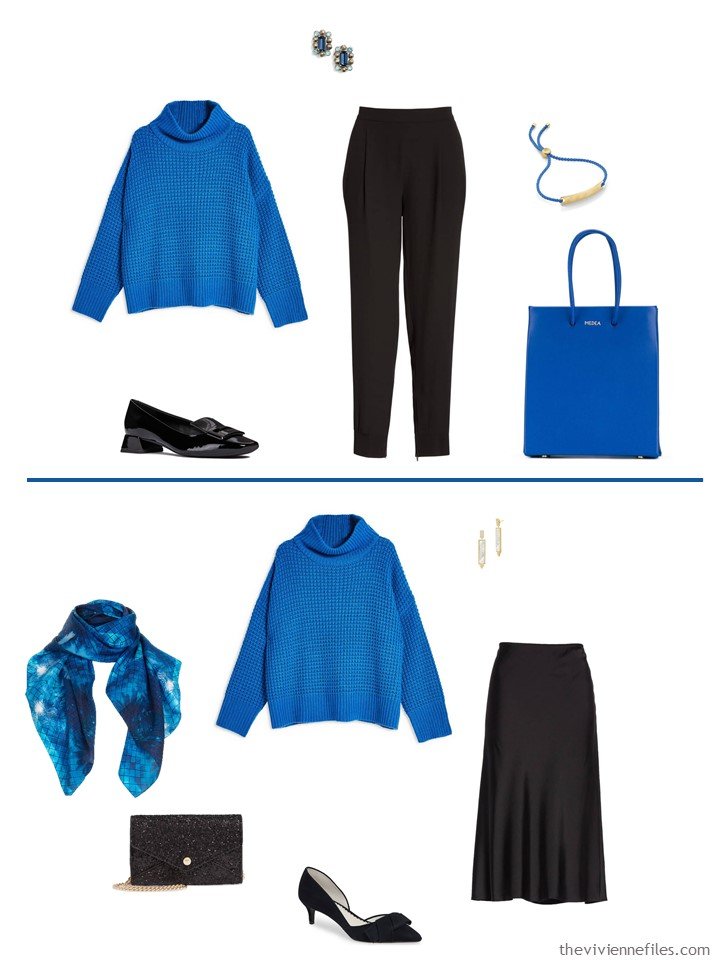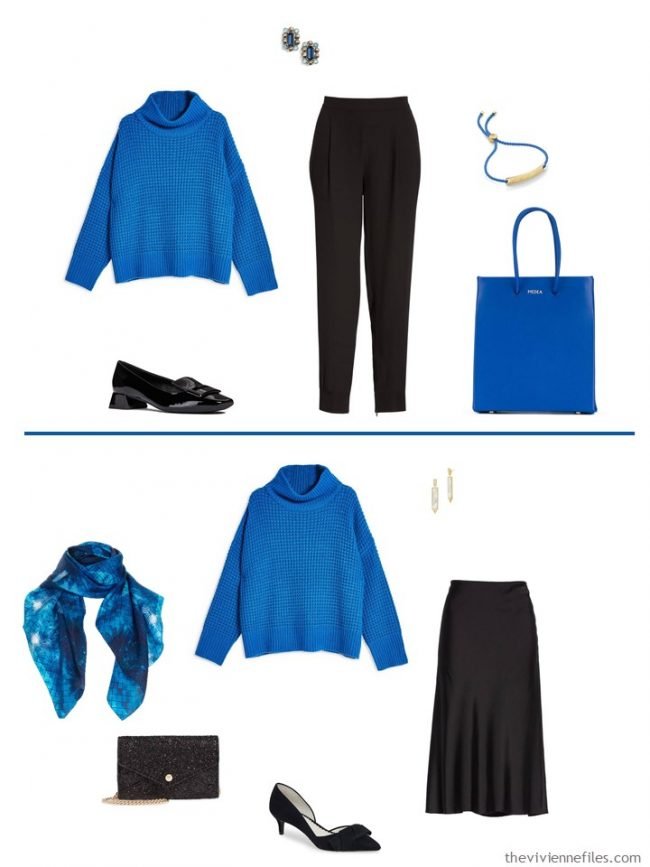 And this color would be so much fun for the holidays – you would stand out in any crowd!
I'm not sure I could wear this, but I do like the look!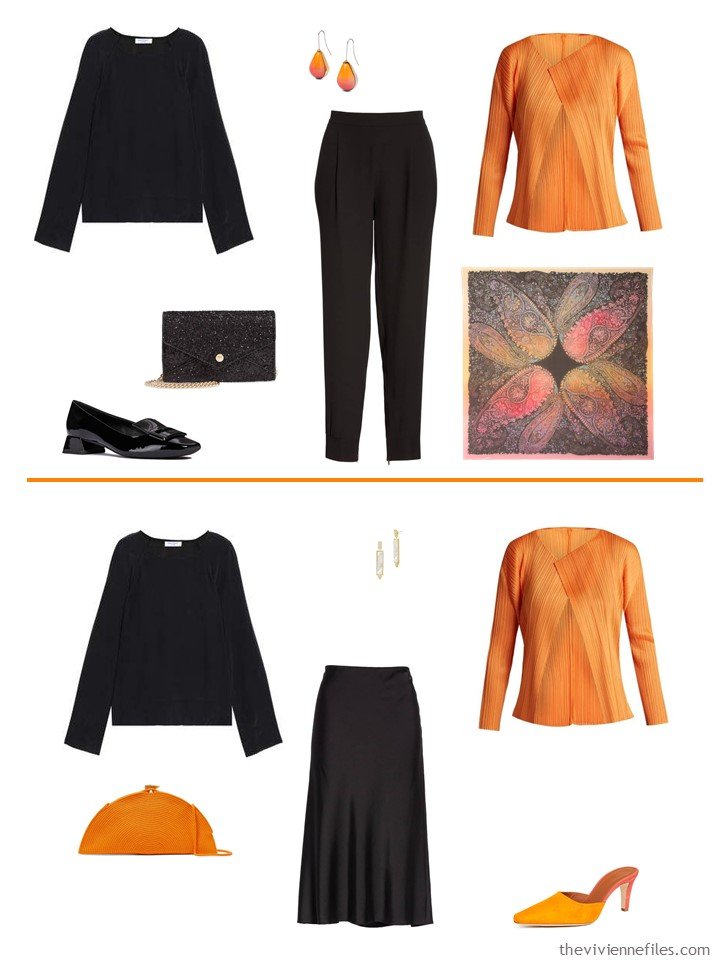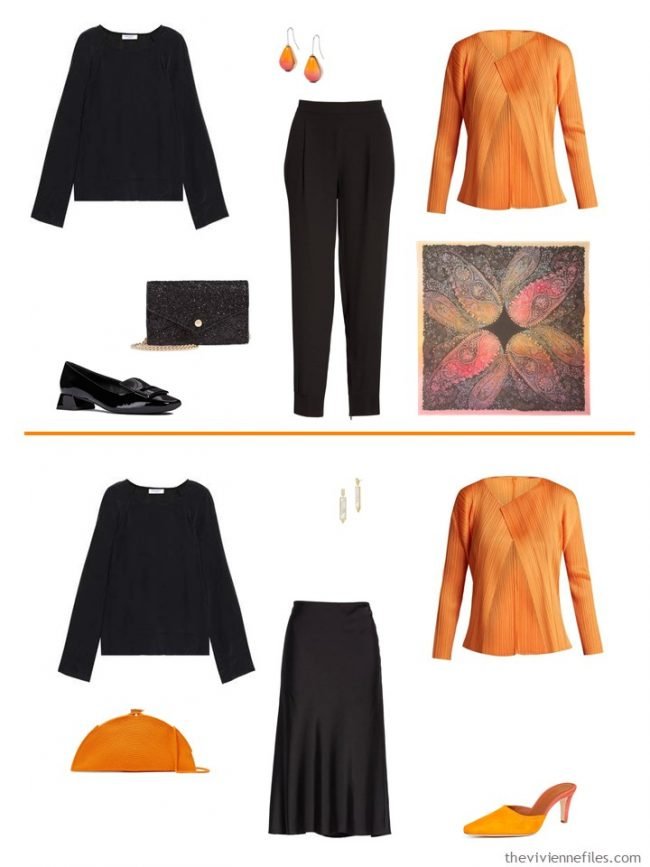 So many people wear black – a nice accent color helps you stand out a bit! Maybe some day I'll find the one I like the most…
love,
Janice