October 17, 2022
Sometimes, It's Hard to Decide…
It's a trip that they make a few times a year – pick a city, pick a concert, or an art exhibit, or something interesting, and take a long weekend vacation!
But she's struggling to pack – she knows that black is the neutral, but what is her accent color?
A close look at her current favorite scarf suggests to her that maybe she could pack more than 1 accent color. Maybe more than 2. Maybe MORE THAN THREE?
Honestly, why not? Once she has her core of black items, adding just 1 gold sweater isn't a crime – so long as she has a plan for how to accessorize…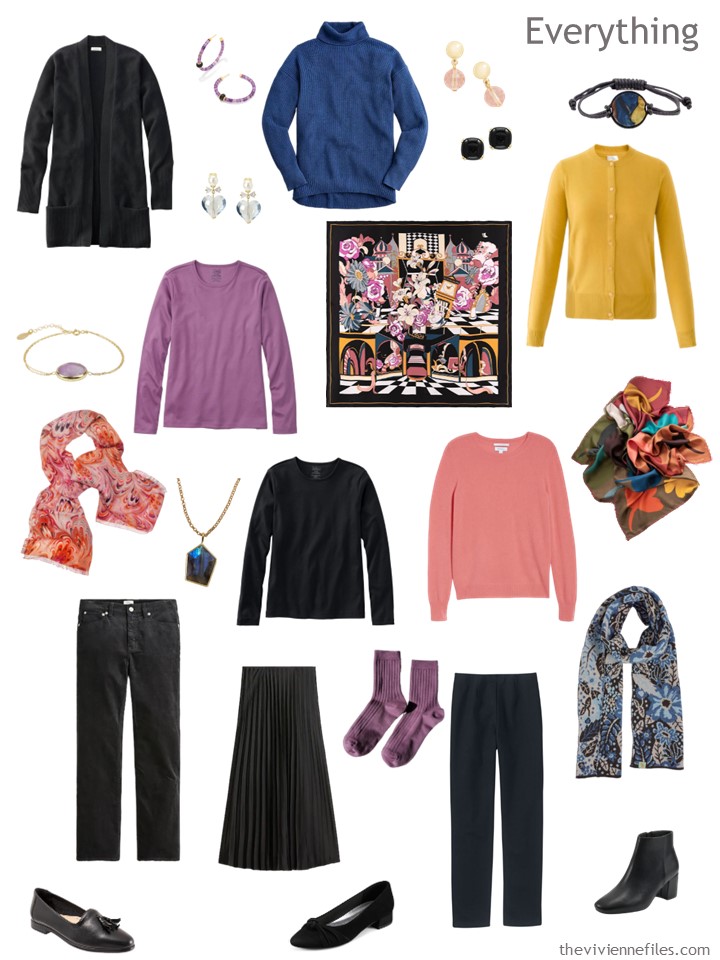 Her dream is always that some event will force them to stay for longer than 5 days… a volcano eruption would be okay…
She looks over what she's wearing, along with what she's packing, and realizes that (with a little bit of judiciously timed laundry) she is good for at least 10 days!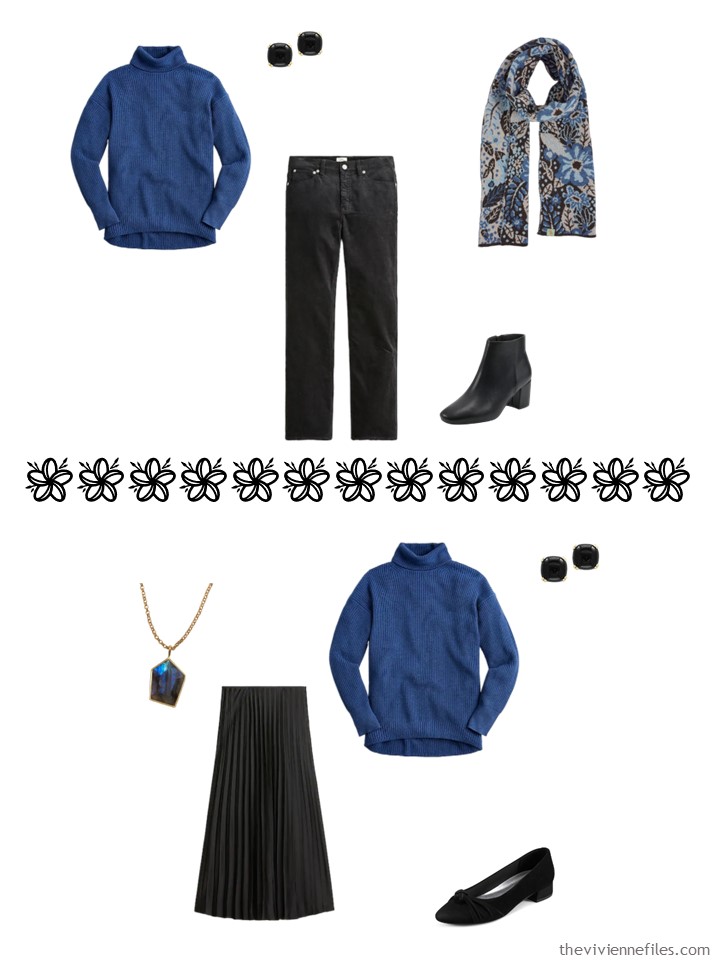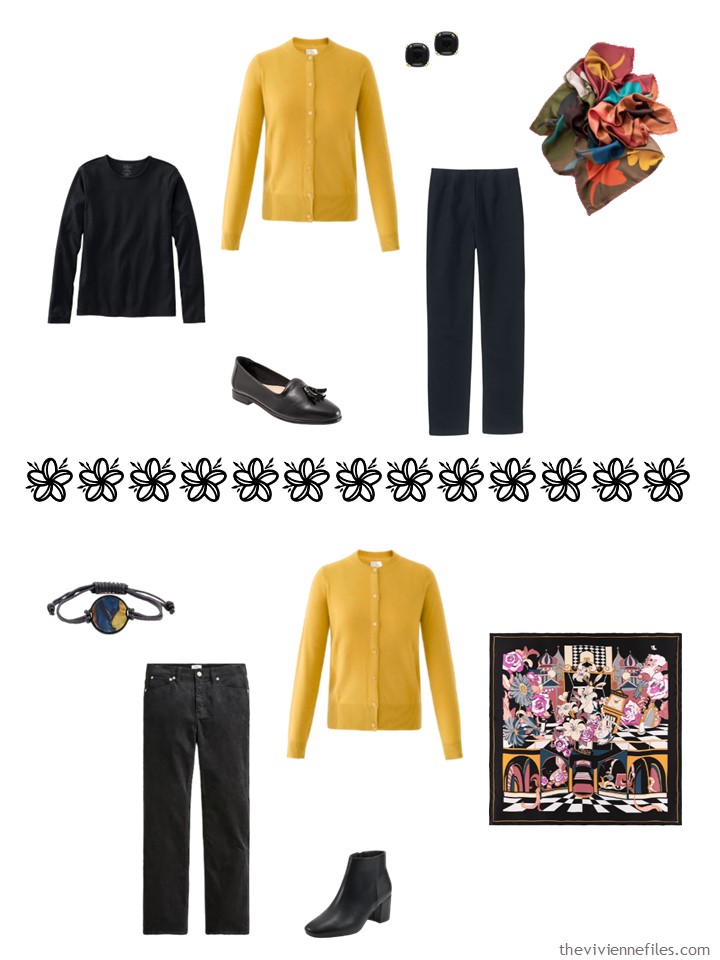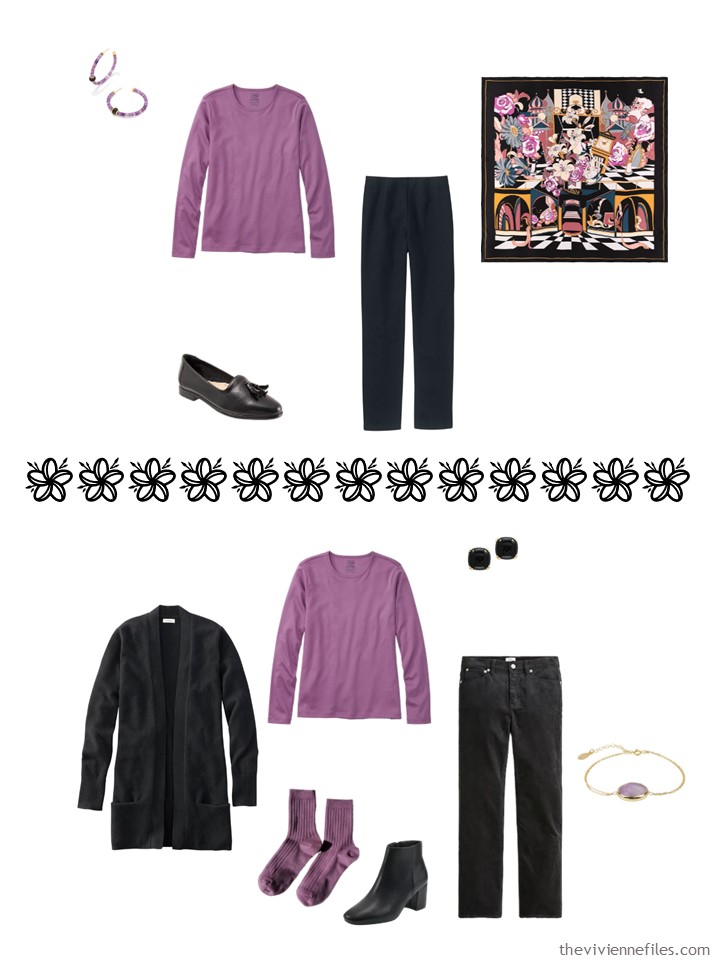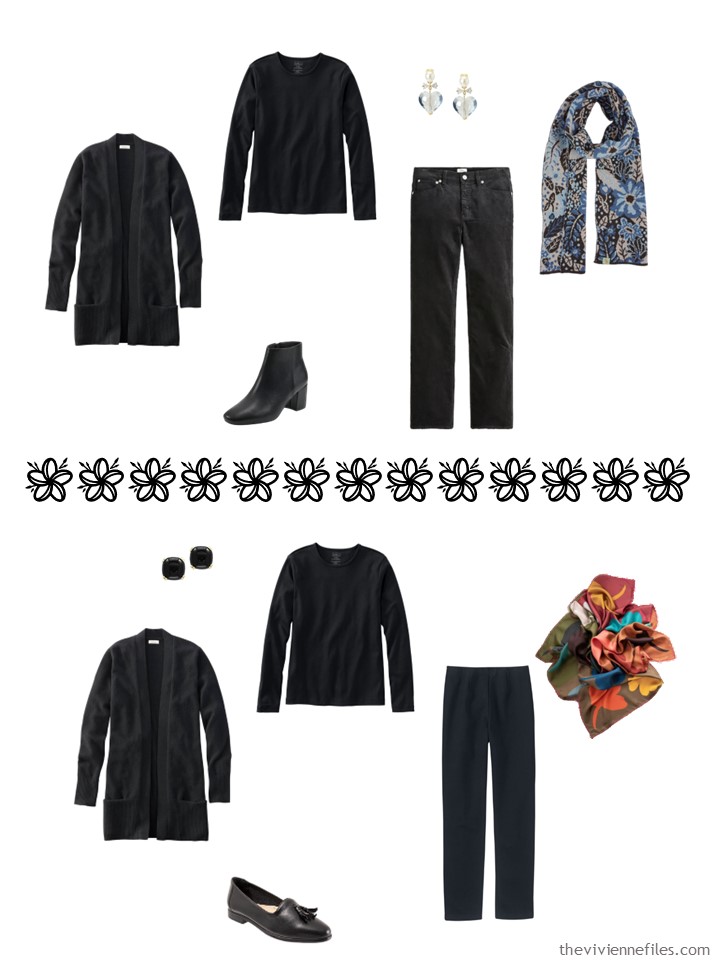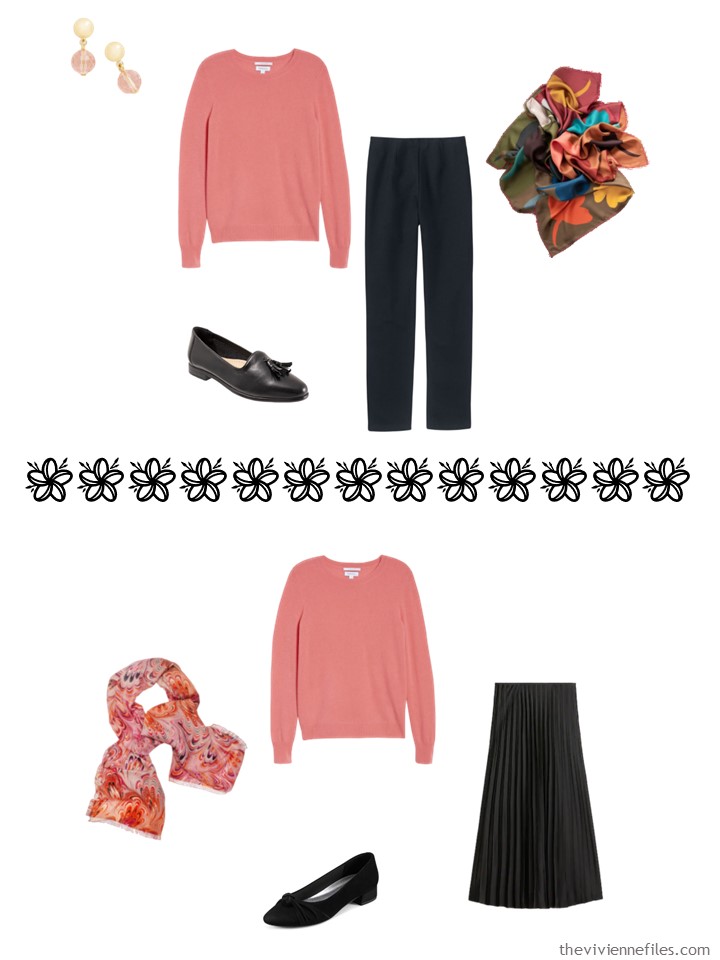 Have you ever been stranded somewhere?
I was once stuck in NYC during a full-on blizzard. Belovedest found me a hotel room – the MOST EXPENSIVE room in which I have ever stayed! I know when I walked in that hotel and they took my bag, they were under-impressed…
The next day I HAD to go to Eileen Fisher for a new sweater and scarf. You know how it goes, right?
love,
Janice
p.s. Five years ago, we looked at a wardrobe based on a cecropia moth…