October 12, 2022
Ah, the last 5 Pantone colors from New York Fashion Week! Just to make things interesting, I brought along five different neutral color "clusters" to test-drive with these VERY varied colors…
To me, this peachy color cried out for some camel…
And I think these are perfect together!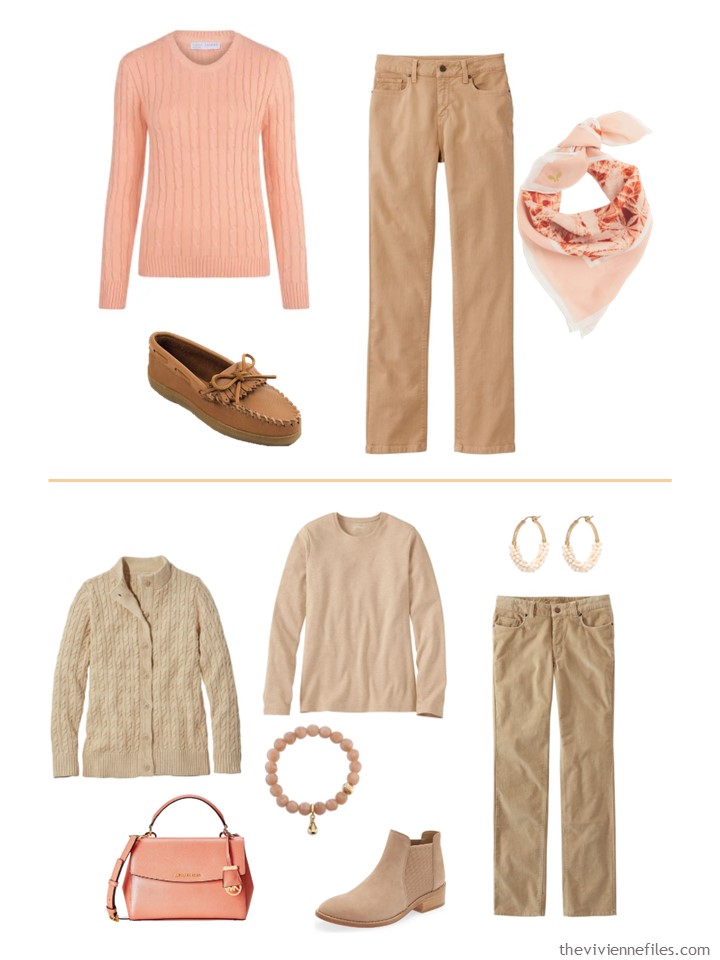 For about the ten thousandth time, if you look good in yellow – WEAR IT! It's not easy to wear for some of us, and it's such a great accent…
I'm picturing this heroine living somewhere that's warm most of the year, so her favorite neutral is white:
I think this is lovely – the top outfit, on a rainy day, with the right coat and umbrella, would cheer up everyone you saw!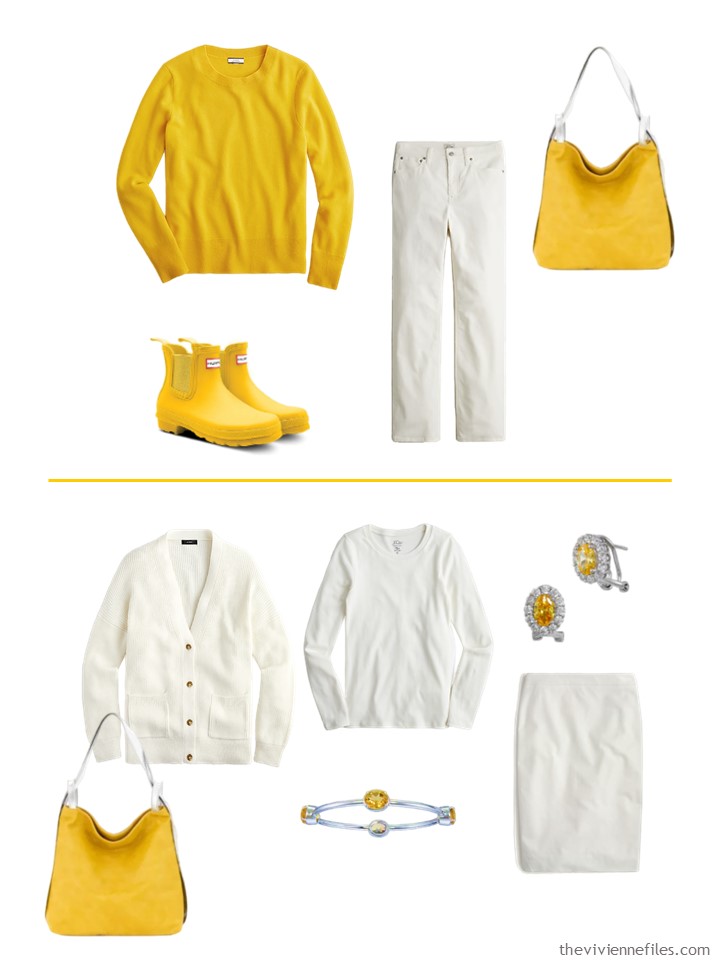 I'm tempted to wear orange, if only to wear a scarf with a saint on it!
I always like orange with navy – they're opposite each other on the color wheel, which (to me) guarantees that they're pretty together!
Why yes, they ARE pretty together: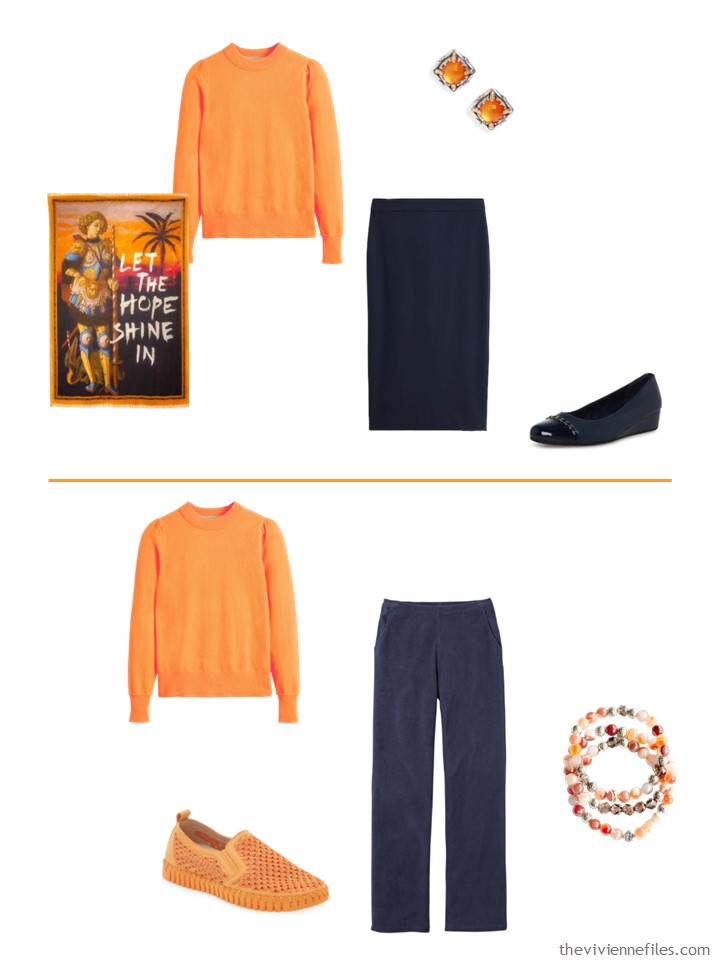 They can call this color purple forever, but it's really more pink – at least to my eyes!
Is this the perfect accent to brighten up some charcoal grey?
I would wear these in a heartbeat…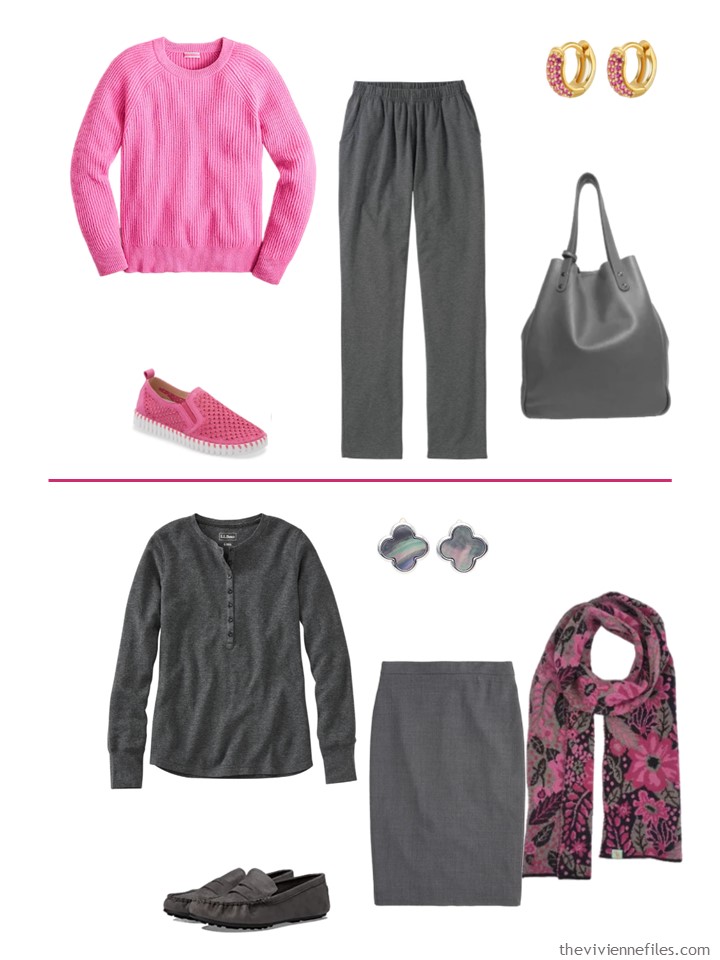 Oh my. I didn't include a pair of "Love Bird" shoes because they would have to be hard-core running shoes. (we do NOT choose our running shoes based on color!)
I'm not at ALL convinced that this color will go with black, but black is my remaining neutral color:
But then again, these are fun outfits! Not all of us will thrive in them, but there are women who would absolutely shine in this color combination!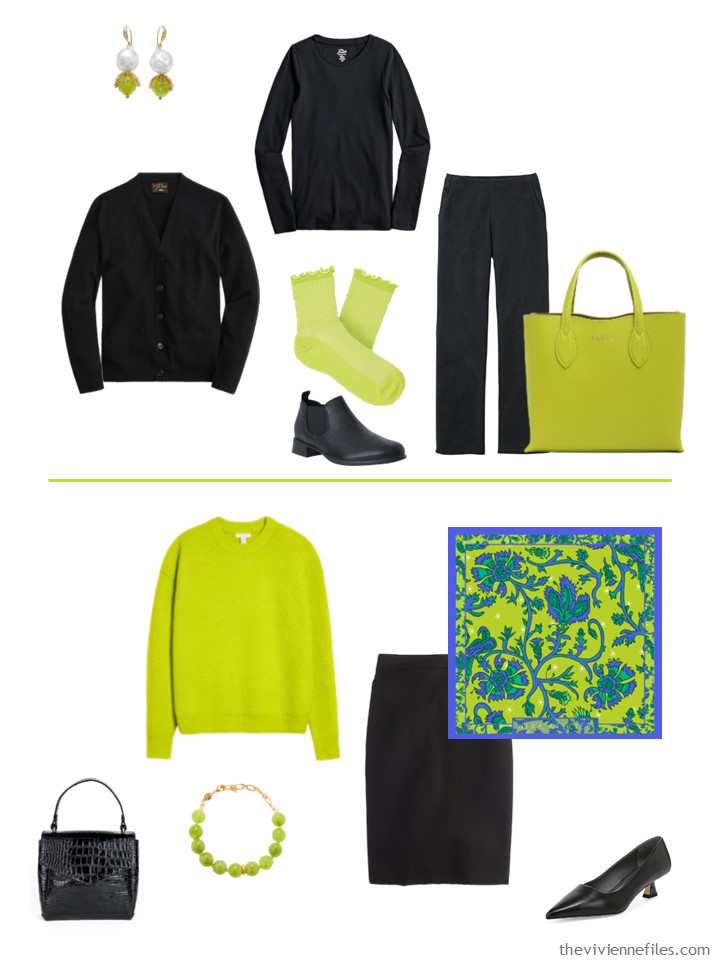 I'm still pondering what accent color I might add to my wardrobe – after the 100 day dress adventure, and before the winter holidays… I'm still thinking of brown, a lot!
love,
Janice
p.s. Ten years ago, I accessorized the 12 most basic garments (The Common Wardrobe) with all kinds of dotted accessories!