May 9, 2022
Years and years ago, I shared with the world my secret for how I get dressed on those mornings, when everything goes wrong and I don't even want to THINK about clothing…
Right now, our weather is madly uncertain – it's been a cold and wet spring, but I think that in the next few days, summer is going to arrive with a vengeance.
How to prepare? I can't just open my closet door and hope to make sense of a complete change of seasons…
So I've sorted out a wee wardrobe cluster, all pressed, hanging in 1 place, and ready to go!
You can choose any 6 garments that work well for you, but I would always suggest that you include a 2nd layer, like a cardigan, and a pair of long pants. This is the perfect outfit for those days when the temperature is cool-ish in the morning, but is going to be medium sweltering by lunchtime!
Six is an easy number to prepare; you have enough options to truly feel like you're ready for anything.
And don't neglect your accessories – this particular heroine is feeling a little bit… prickly? today, and her jewelry delivers that message!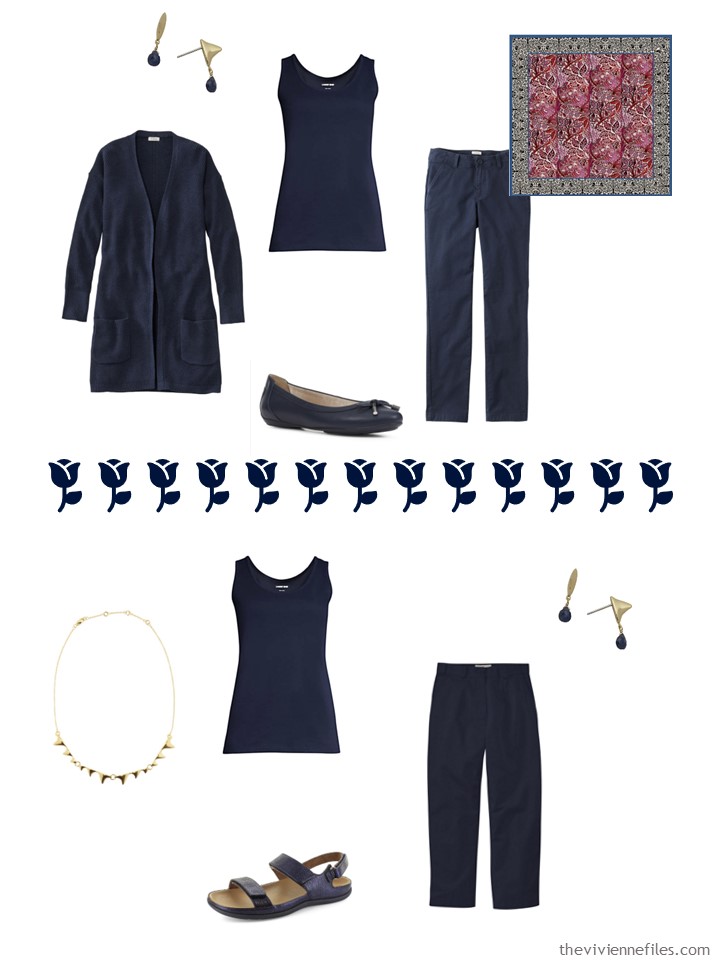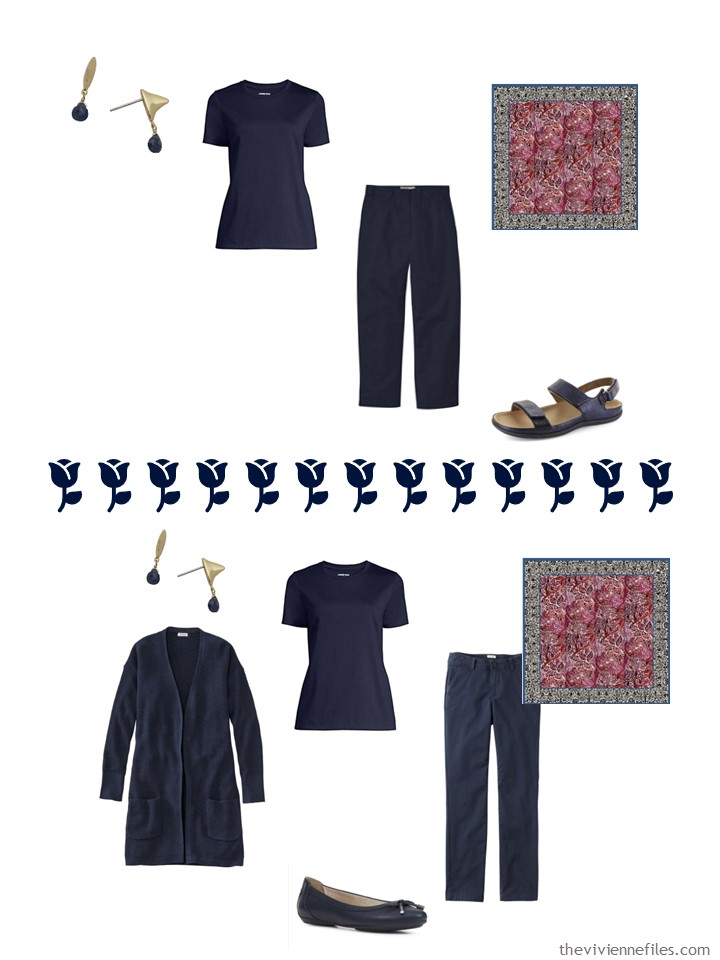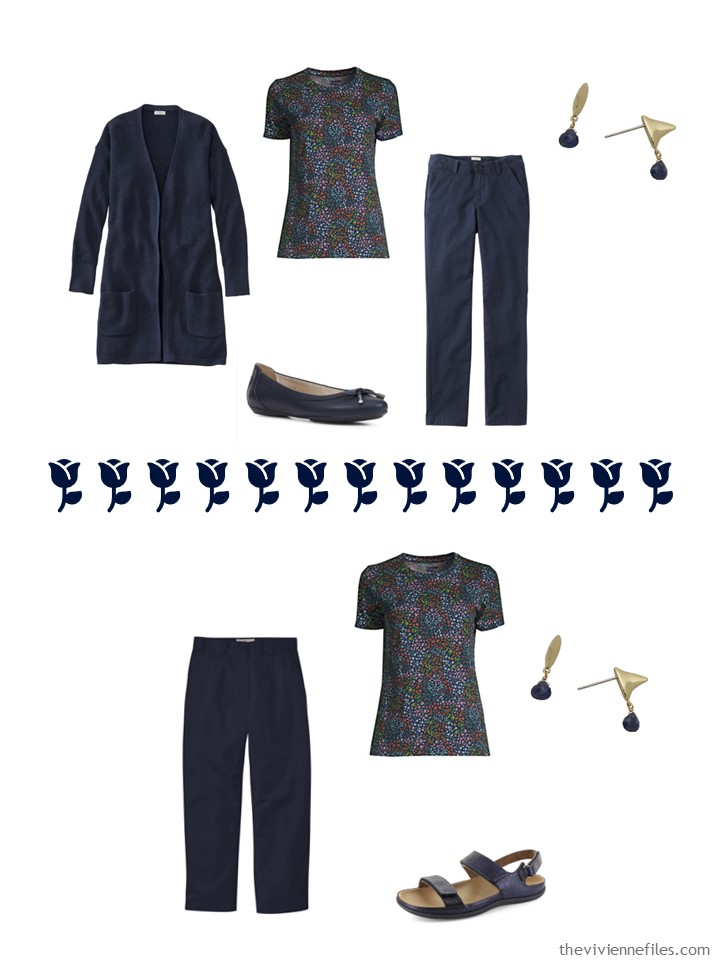 If your favorite neutral is chambray, but you don't want to wear it head-to-toe, you can always include a few garments in another neutral, like ivory!
Don't discount the merits of having a couple of dresses ready to go, if you're a dress woman. There's no easier way to get out the door in a hurry!
Maybe this heroine is feeling like taking a bite out of someone today?
Still plenty of ways to get out the door…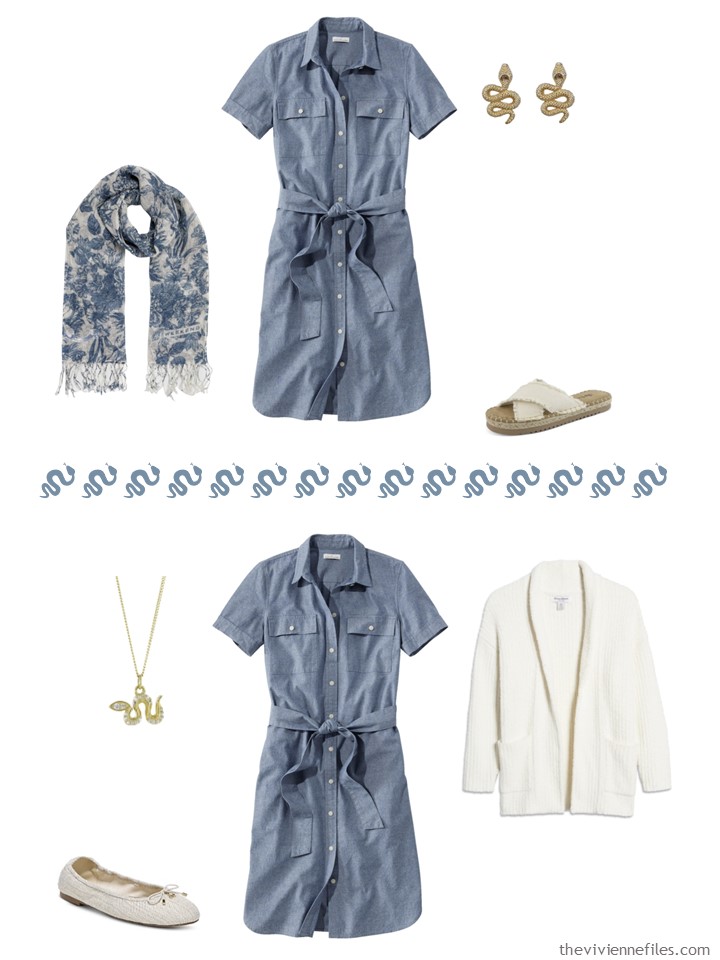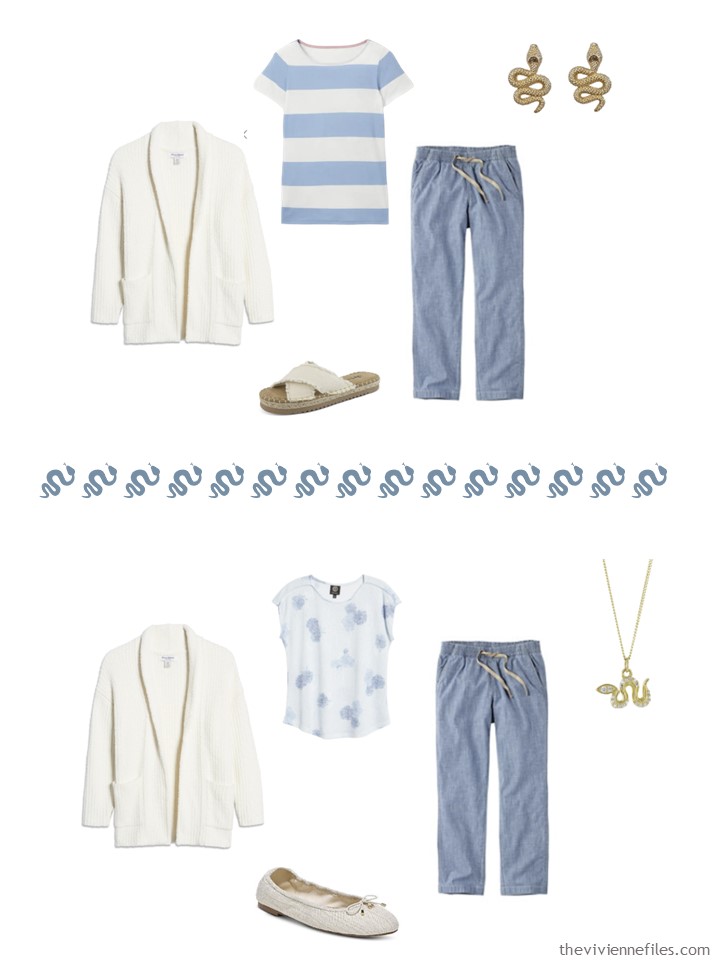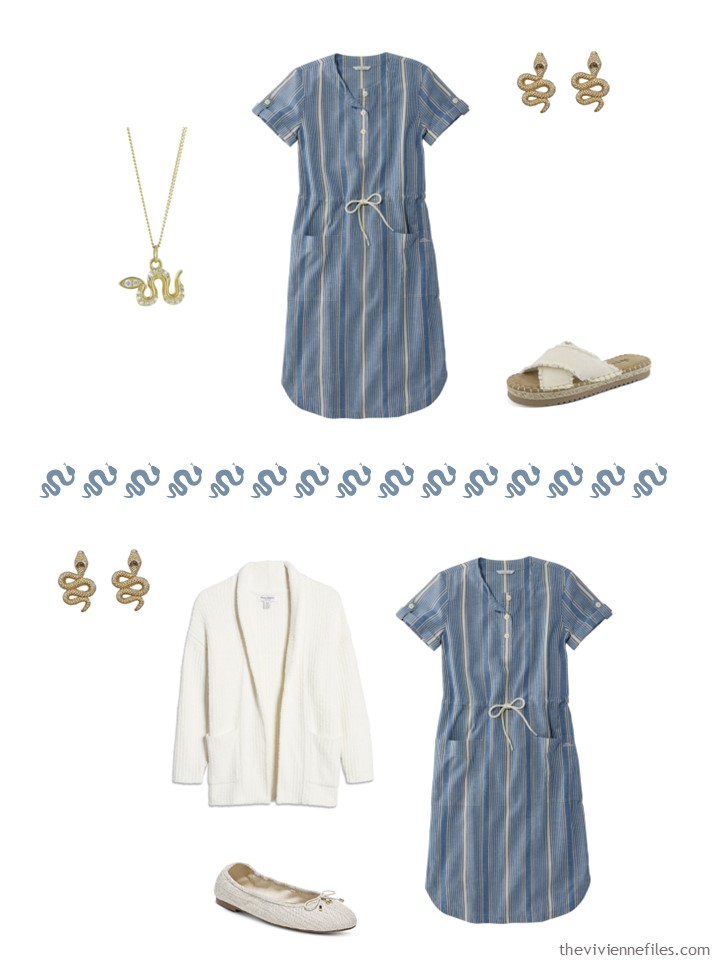 My personal version of this is – you're shocked, I know – solid black. I live in the city; black is appropriate every day of the year…
And THIS heroine is going to sting someone if they get too close!
note the lacy texture of the cardigan, with the tie-front; sometimes, these details make it seem that you put in some effort!
Some mornings, underwear and a dress are ALL I HAVE THE PATIENCE TO HANDLE!!!
Maybe a cardigan…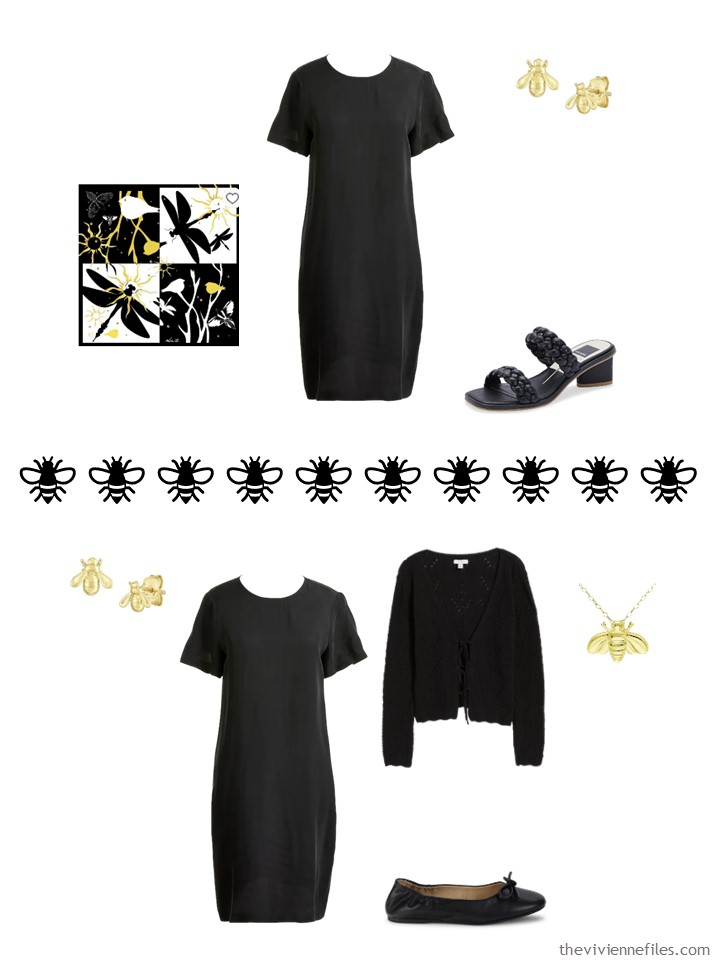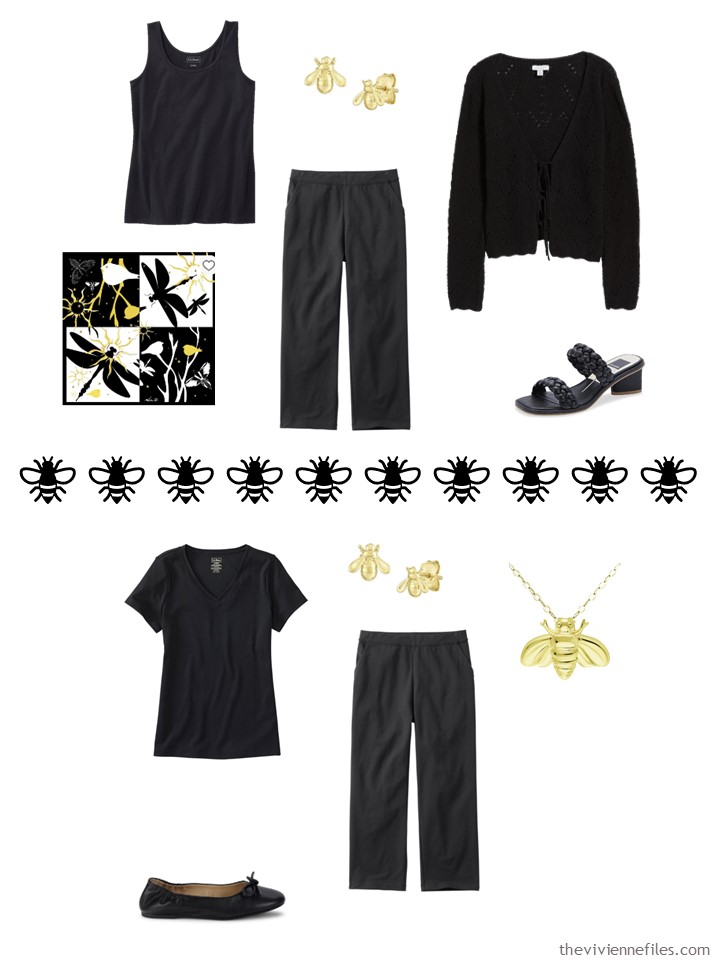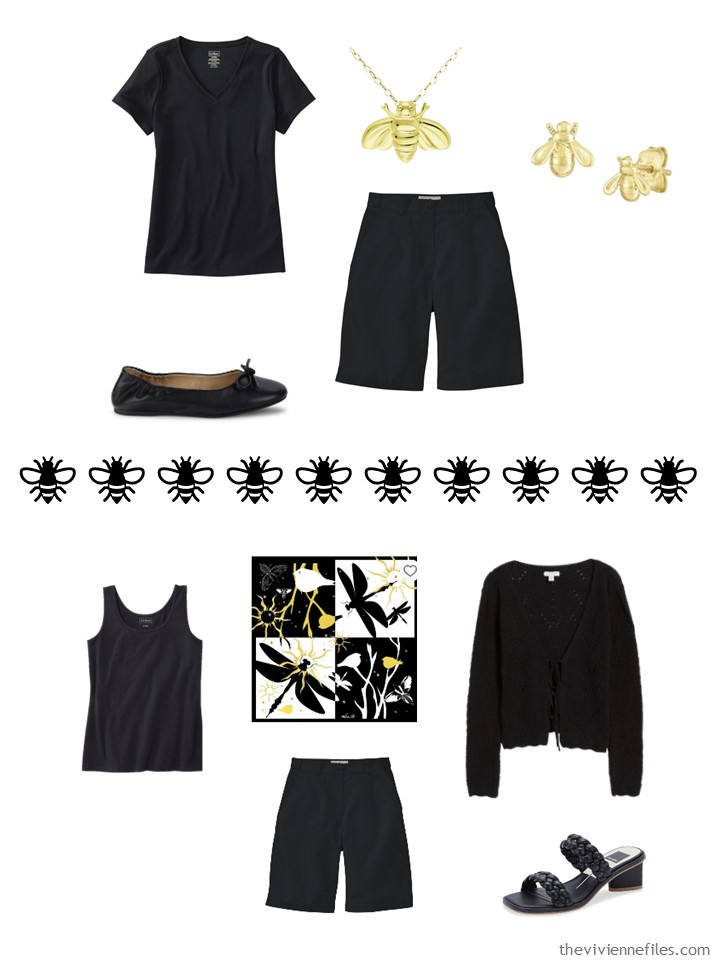 I don't suppose I need to point out that this would be a 2 minute, completely brainless way to pack for a weekend, do I?
love,
Janice
p.s. My weird affection for owls isn't a recent thing; back in 2018, I added accessories to an "owl-based" wardrobe! Nothing is off-limits if you love it!