May 9, 2018
As much as it might be delightful to have a carefully curated capsule wardrobe, if you don't have shoes, a bag, and an earring or two, you're going to struggle…
Just as a reminder, this is the inspiration with which we're working: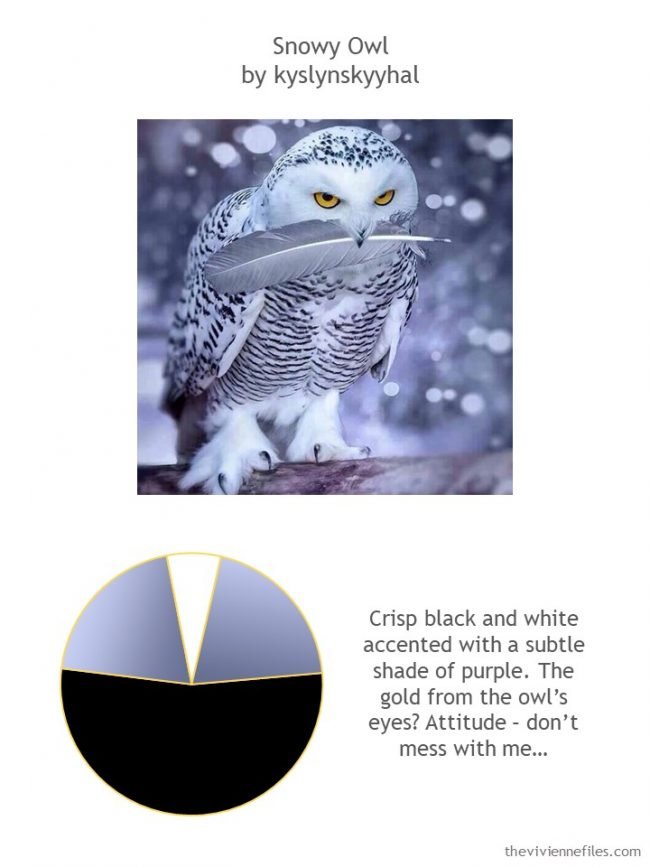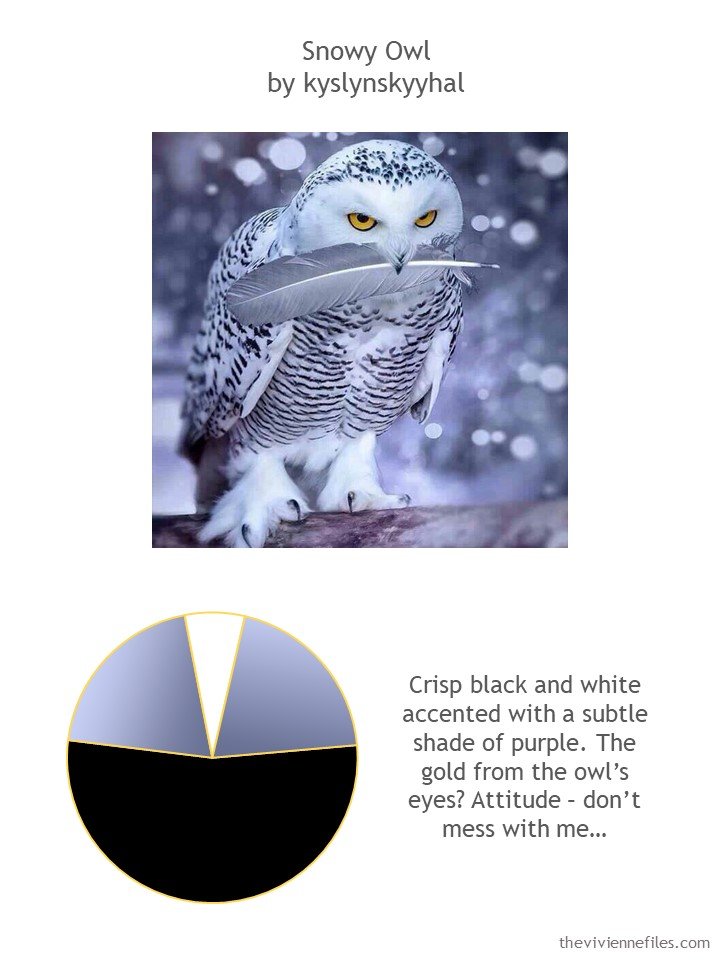 And this is our heroine's wardrobe, chosen over the last 5 days in a deliberate, step-by-step manner: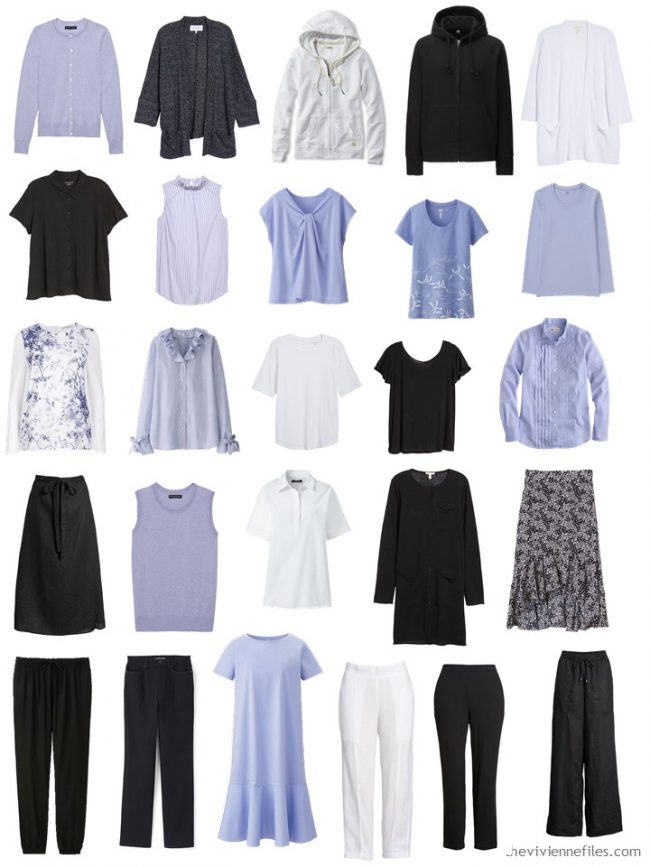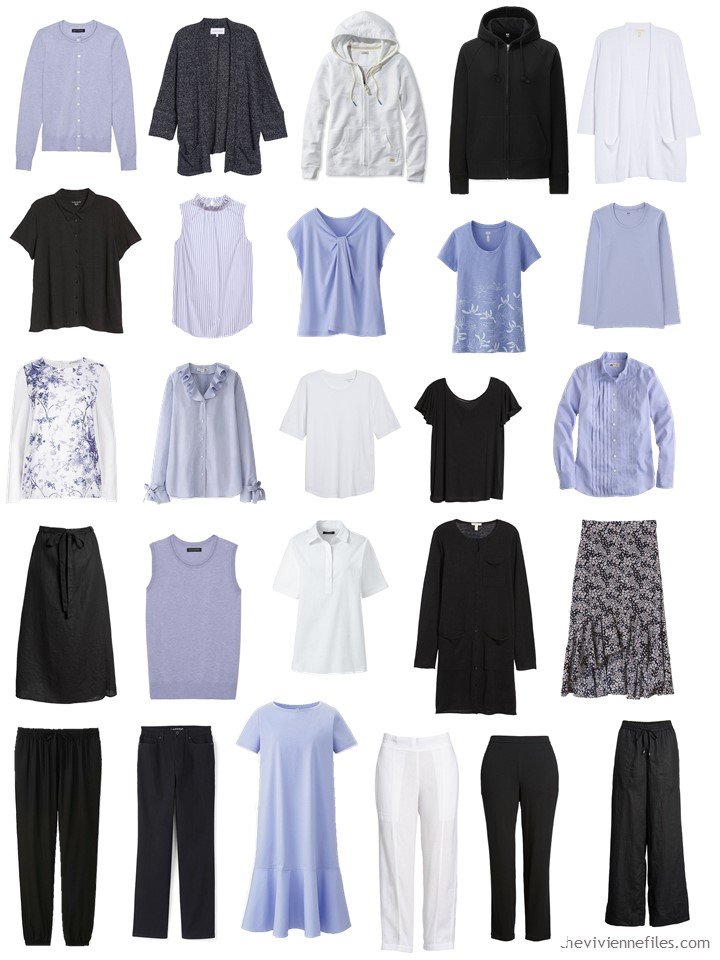 Starting From Scratch wardrobes always include some accessories – it only makes sense – so let's see where we stand: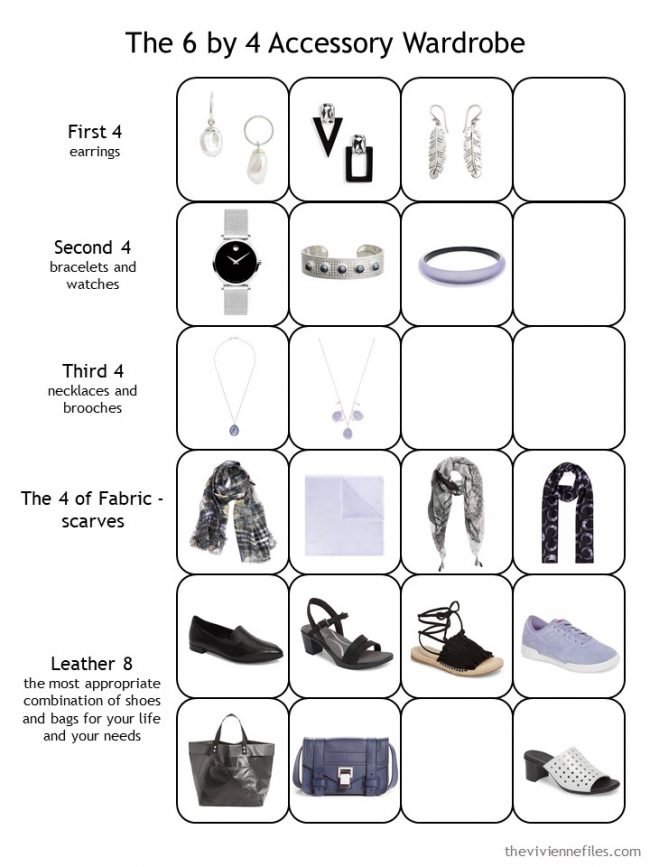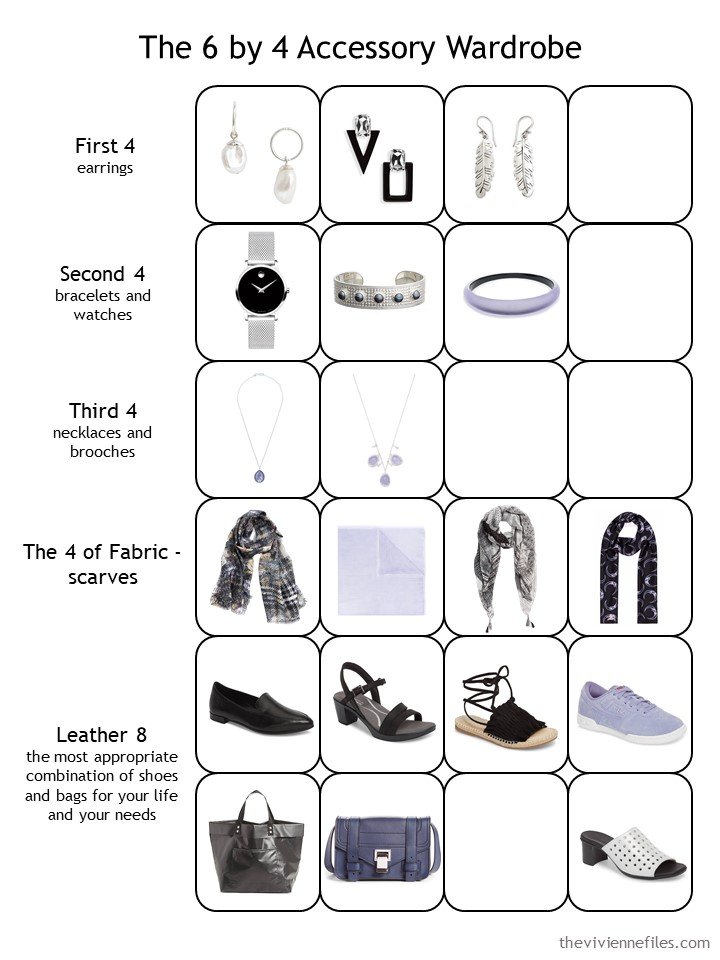 Many of us could function indefinitely with these accessories, but let's add a few more pieces, if only to be able to think through a logical and deliberate process for these purchases. I'm a big fan of relying on a good "coup de coeur" (literally a kick in the heart) when choosing accessories, but you can have that kind of impact with something that's really perfect for your plan…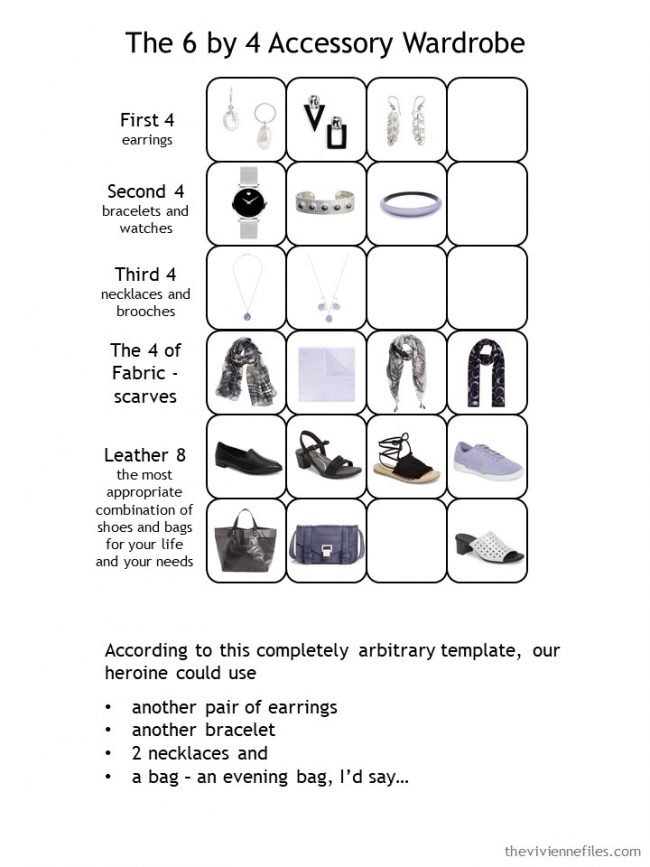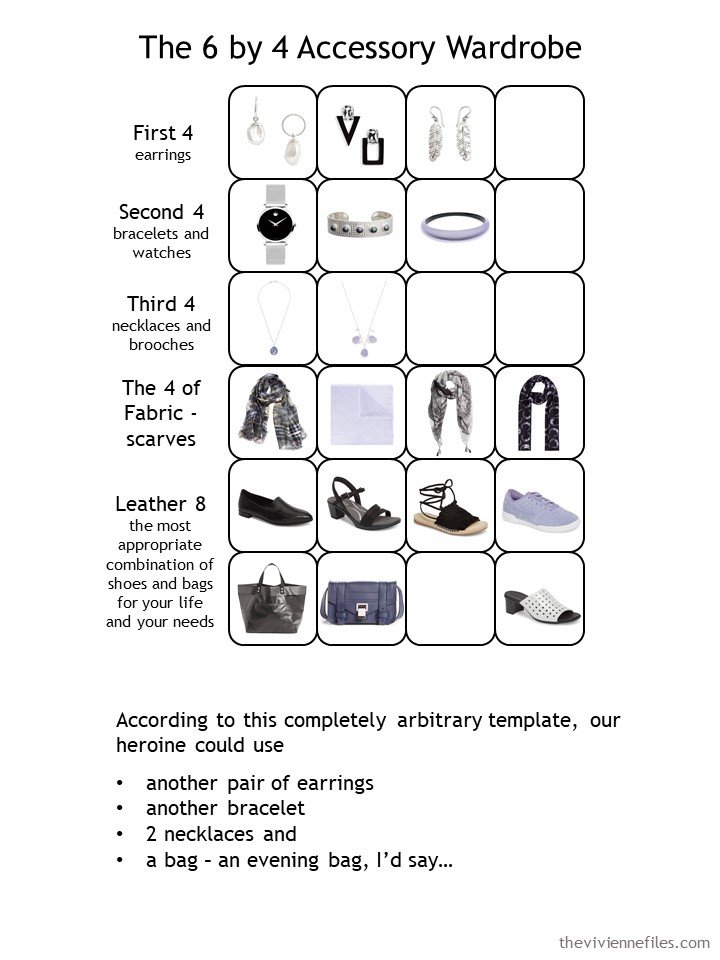 I think earrings are really important! I know women who don't wear them, and who look lovely, but for many of us, this additional touch of color, light or sparkle near our face makes a LOT of difference…
When deciding what to add to an earring wardrobe, it's worth considering if you want to have a range of styles, or if you want to have a certain "signature" kind of earring that you wear all the time. Either is fine, so long as the decision is made, and your earrings aren't just sort of a jumble of things upon which you stumbled…
Bracelets are tricky; those of us who work at a keyboard might find wearing them challenging during our work day. But there is a life outside of work (really?) during which you might find the perfect bracelet is the accessory you most desire. It's worth remembering that YOU get to see the bracelet(s) that you're wearing, so they bring you pleasure just as they enhance your appearance.
I think some of us shy away from necklaces because we remember all of those old rules about how your necklace had to work with your face shape, the neckline of your clothing, the phases of the moon, the number of grams of carbs you've eaten today…
Forget that! If you love it, wear it. Even just a glimpse of a necklace moving in and out of a neckline can be alluring…
Yes, you can survive for your entire life without an evening bag! But there's nothing niftier for carrying jewelry when you travel… This is another one of those accessories that can bring you as much joy as it does to those around you; there's nothing quite like setting a lovely little clutch on the restaurant table to make you feel quite posh and elegant… (and yes, you can easily spend a mortgage payment on a gorgeous little bag, if you're feeling splashy!)
After these decisions, our Accessory Wardrobe template is filled. Of course, you might want more earrings, fewer bracelets, or 15 pairs of shoes! Knowing your own desires and preferences is truly the real key to a successful wardrobe.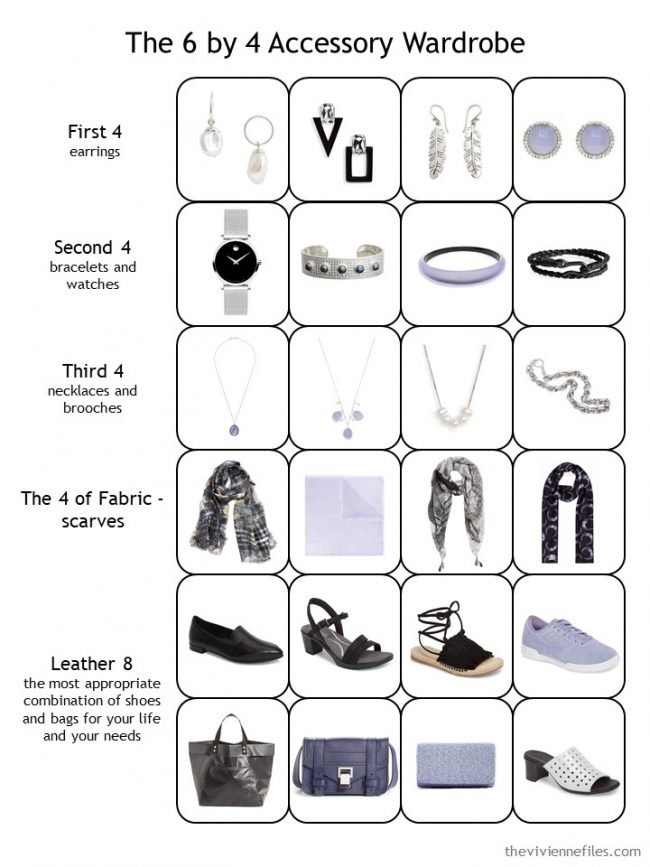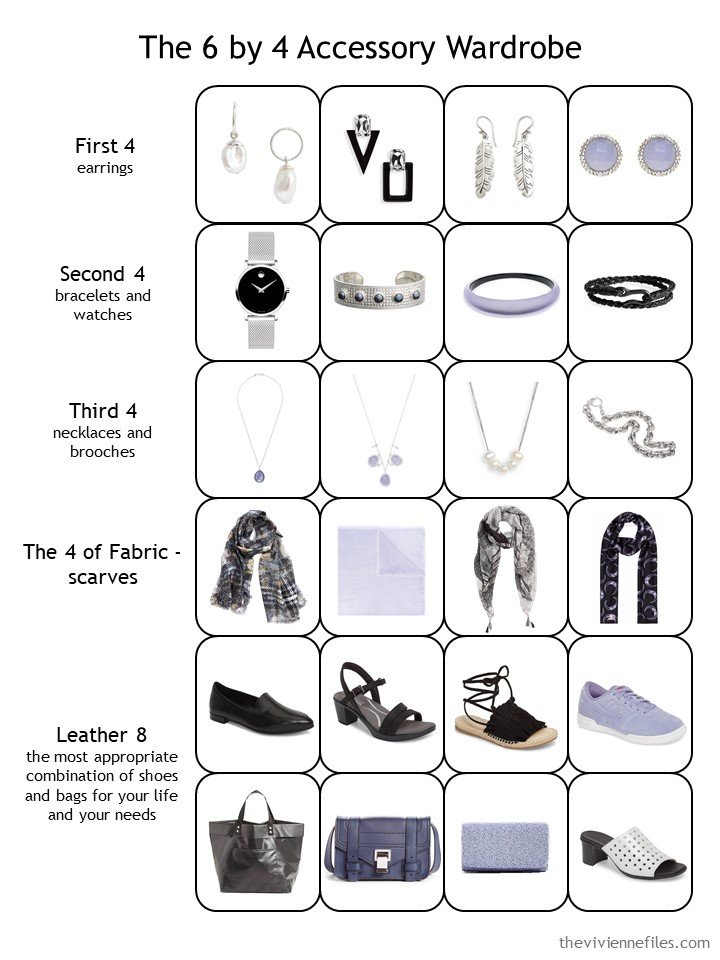 As I am wont to do, I'm going to work through quite a few outfits with accessories, just to be sure that I haven't overlooked anything. This kind of experimenting and fantasizing can help a lot when you're packing – you don't want to get to your destination and find that you don't have shoes to go with your spiffy dress for the big event. (I did this, once… Very expensive shopping followed, at a time when I had neither time nor cash to spare…)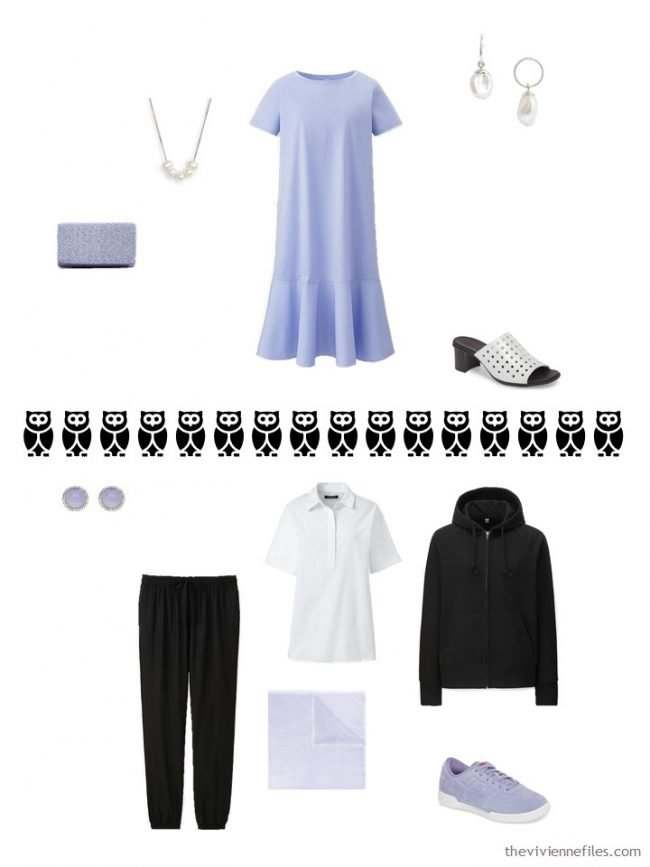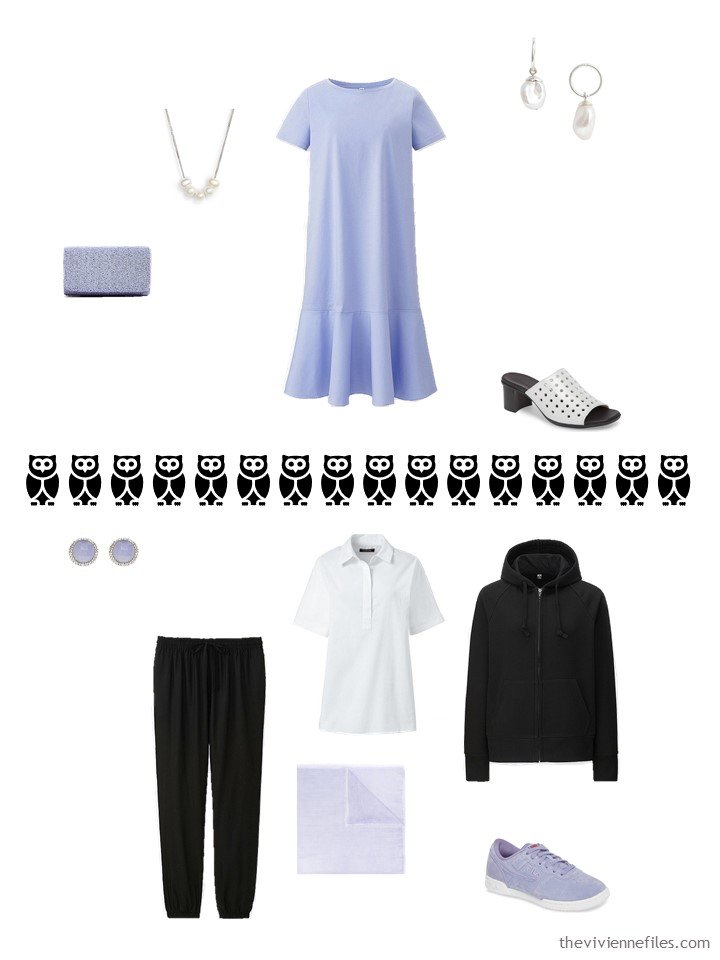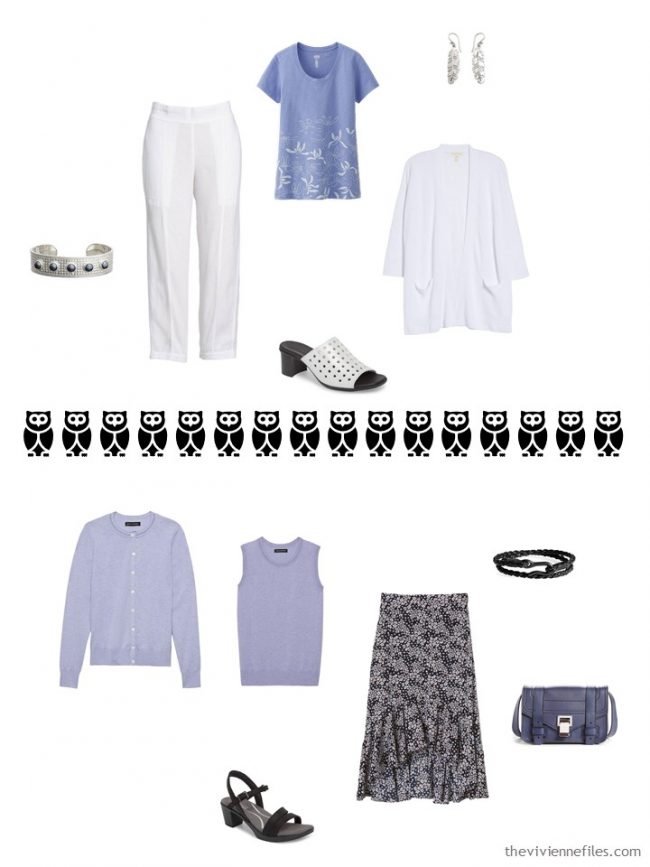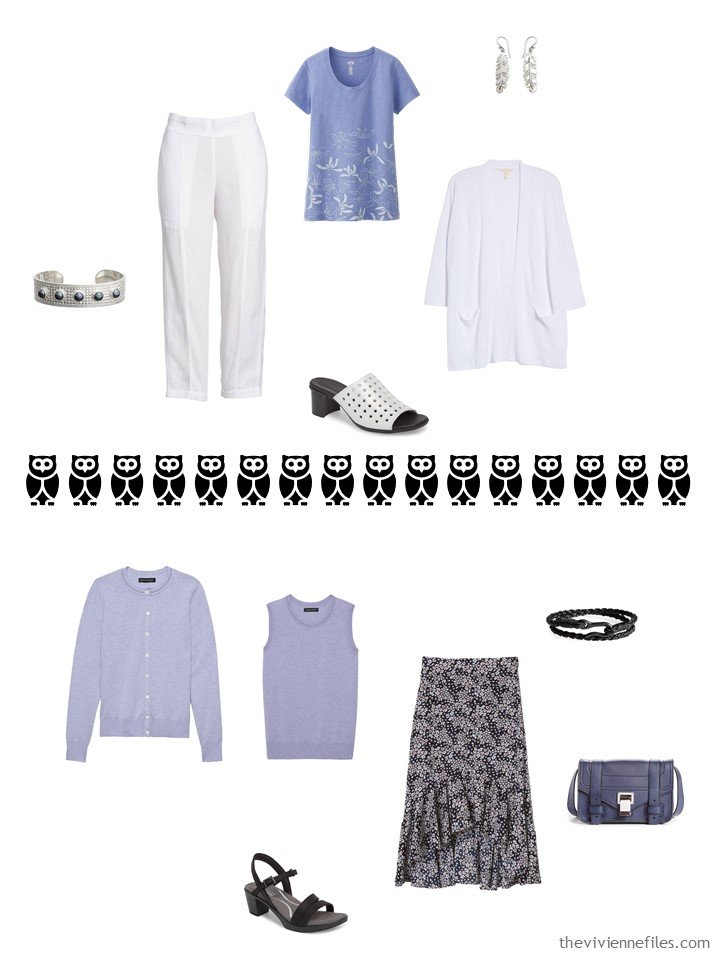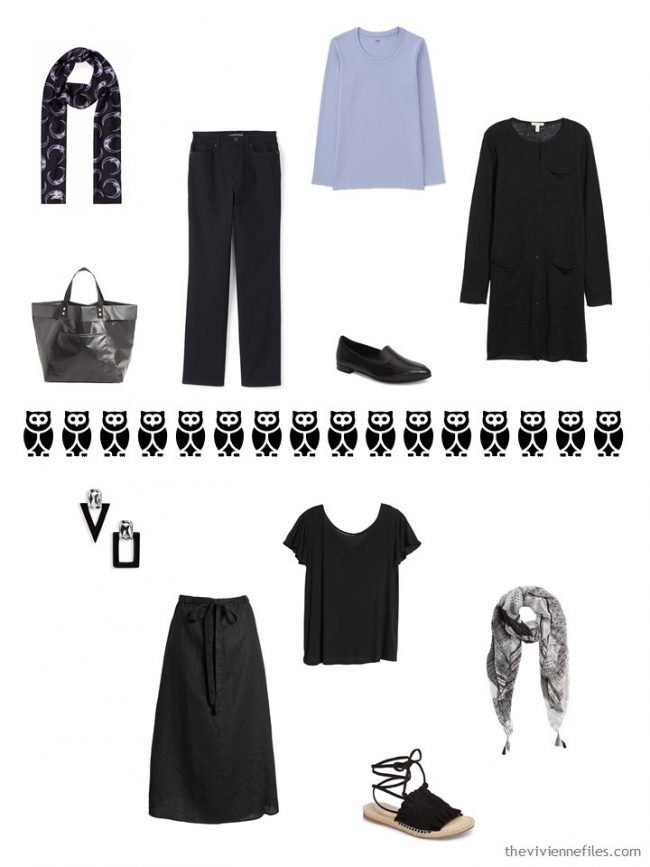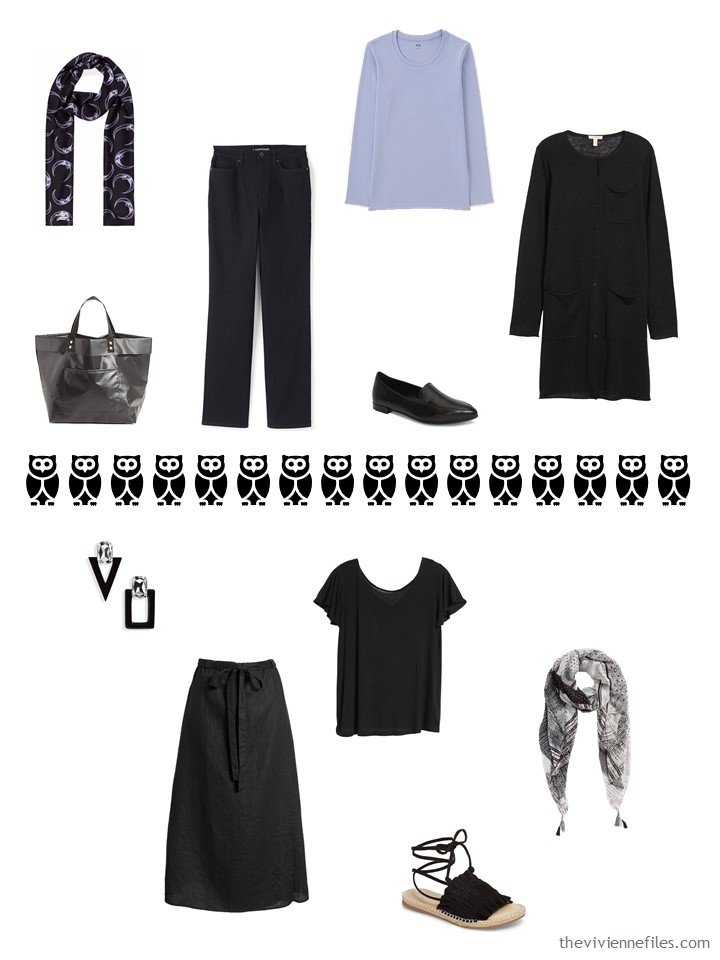 I hope that this has been useful; I love the feeling of having just enough…
love,
Janice