May 8, 2018
Our heroine's living with a pretty versatile 25-piece capsule wardrobe for spring and summer: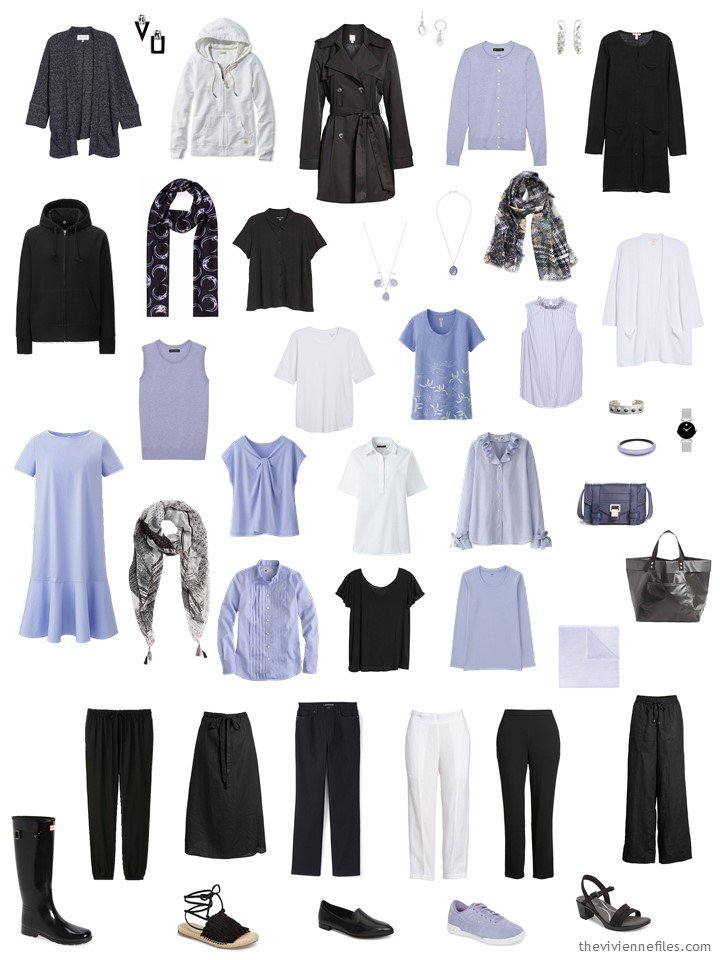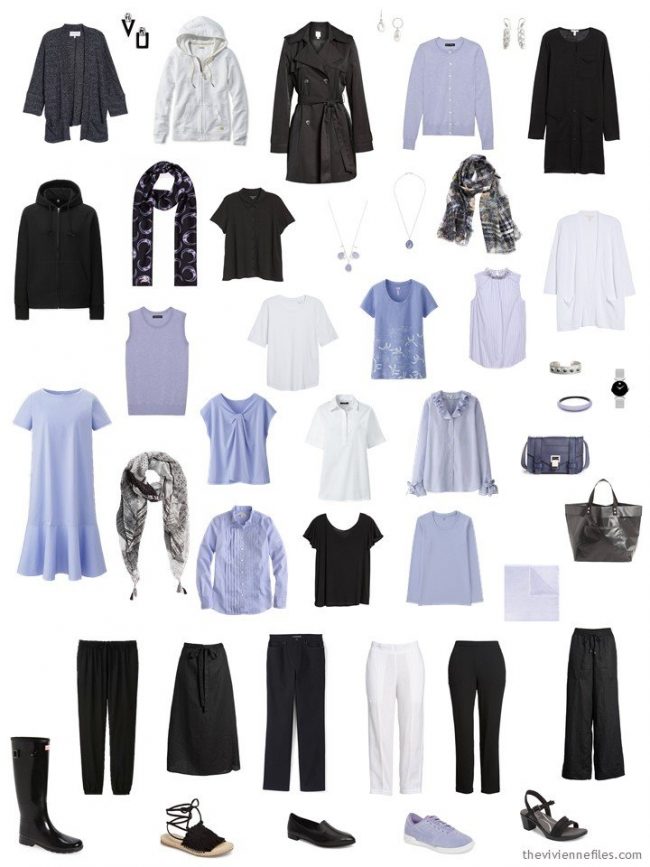 But she wants to be absolutely certain that she's not missing anything important; it's better to think these things over before you have an upcoming event for which you're ill-prepared…
So let's look at her wardrobe, arranged by color. This might give us a hint or two…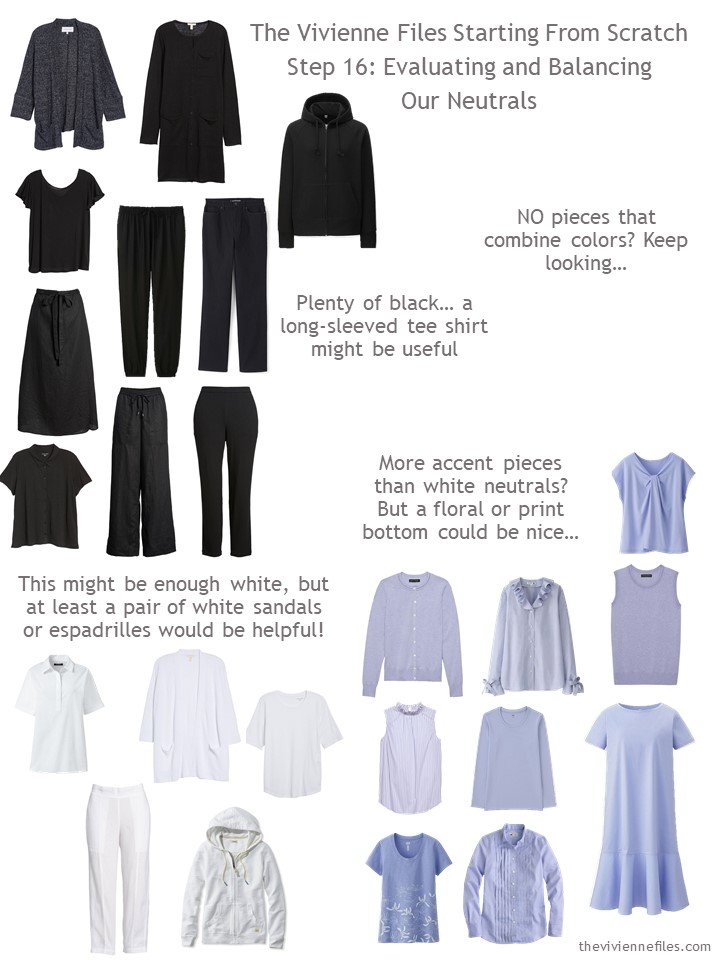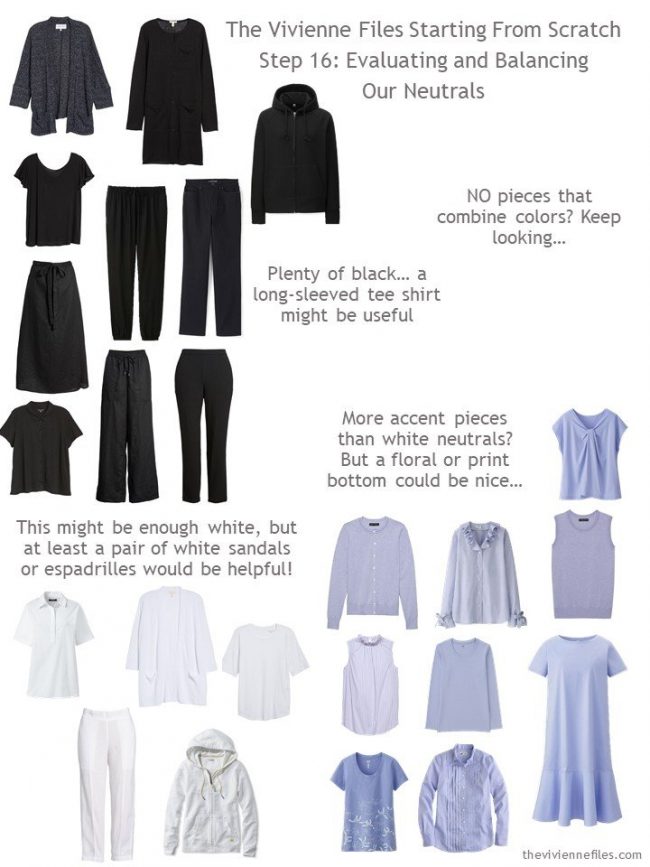 Something that I noticed when I was putting outfits together yesterday – a pair of white (or silver?) shoes or sandals would go a LONG way toward making those white pants more wearable…
And she has all solid-colored garments; well, that 1 tee shirt has a bit of a print on it, but with a core wardrobe that's so complete, a bit of whimsy might not be a bad idea!
No, you wouldn't wear these 2 pieces together, but you could wear them with LOTS of other things in this wardrobe…
Here's where we finish with this wardrobe – if you were moving somewhere for 6 months of warm weather, this might all that you need to take. (of course, clothing for your favorite workout or sport must be included too!)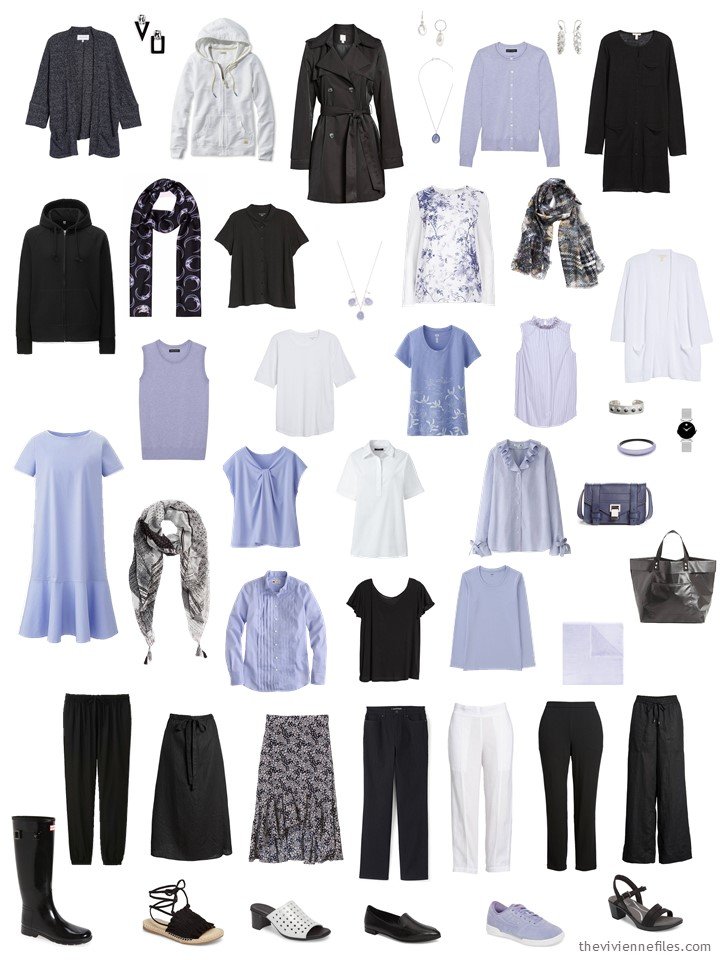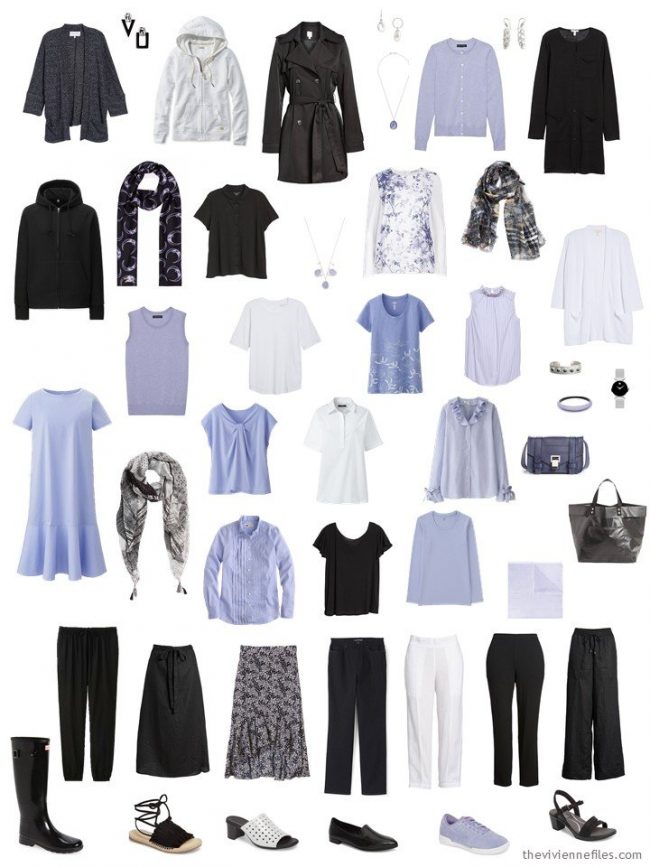 Just in the interest of being thorough, let's try a couple of small experiments. First off, is it possible to assemble a true "Whatever's Clean 13" wardrobe from these pieces – i.e. can you choose 13 pieces here that give you a wardrobe in which there is NO bad combination?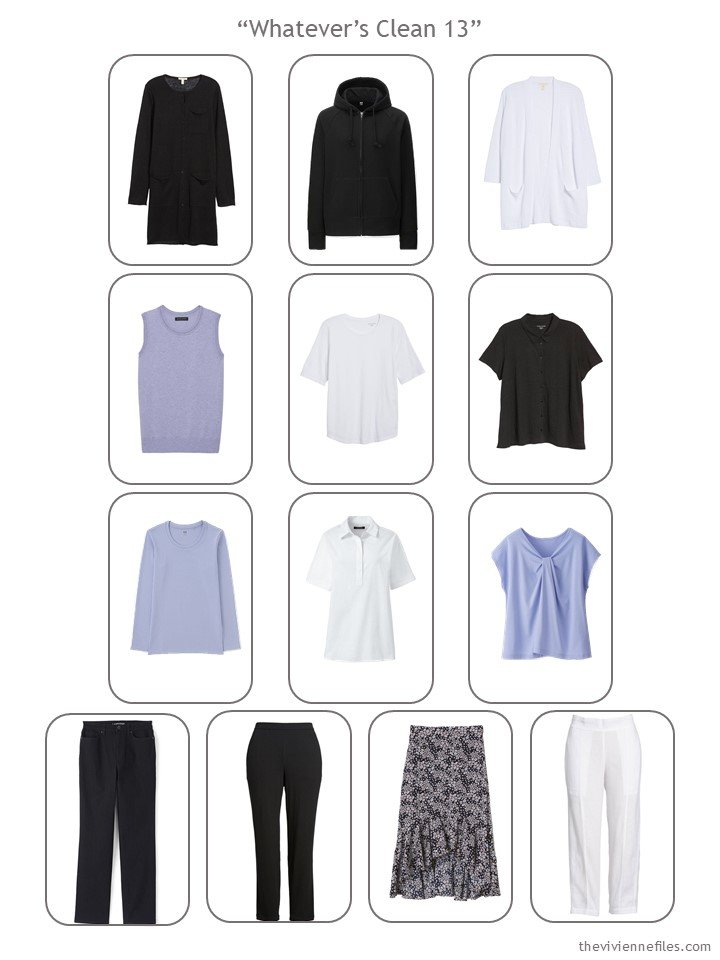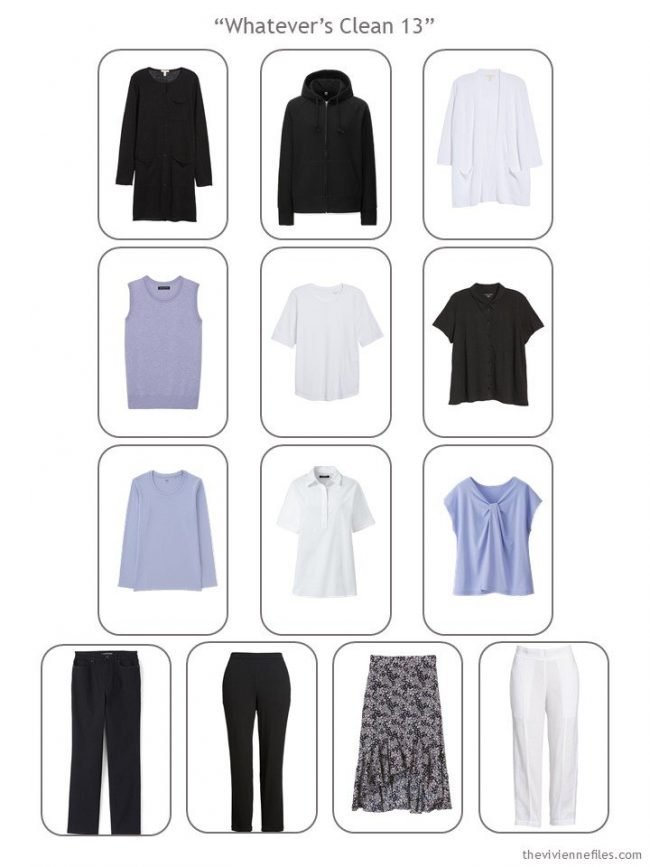 And going just a bit bigger, can a 4 by 4 Wardrobe – 16 pieces total – be pulled together from our larger wardrobe?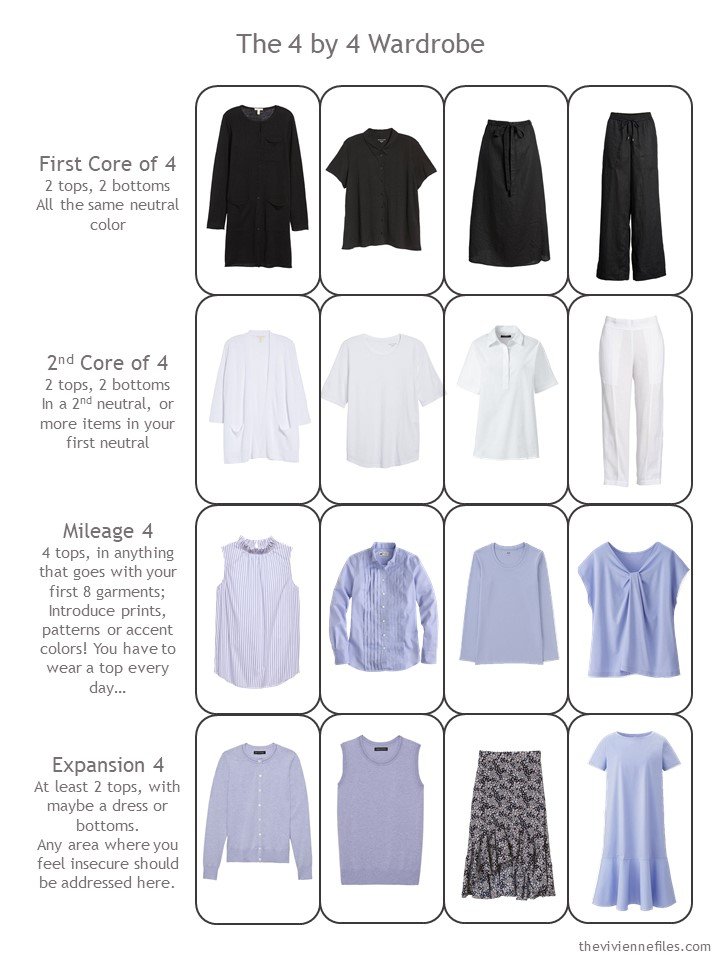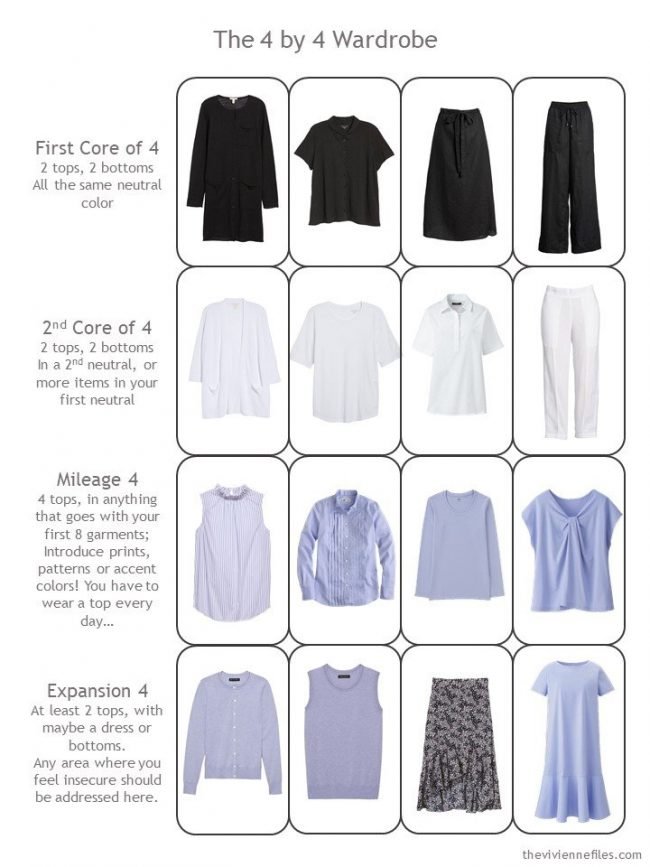 I'm calling this wardrobe a success! Tomorrow I'll take a quick look at some accessories, and make sure that our heroine has all of the necessary "extras" for the upcoming warm weather.
love,
Janice