April 15, 2022
You know those organizations that always show up where there's a war or a natural disaster, and they feed (literally) millions of people? That kind of service doesn't just spring up out of the ground, you know…
There are people who figure out how to actually COOK those huge amounts of food, and make it palatable!
Our ENTIRELY IMAGINARY heroine is off to meet with a group of volunteers that are preparing to travel to one of the current locations where food is needed…
She has accumulated lots of useful information – how to use what's available, no matter how unusual it might be. How to season vast pots of soup and stew so that it's tasty, but not overwhelming for people who haven't had enough food recently… Lots of things need to be considered…
Mostly, they sit around a table, drink coffee, and talk; questions are asked, and possible answers are discussed. Sometimes they visit warehouses, loading docks, or other places from which their supplies are going to come. It's impossible to know what they have ahead of them…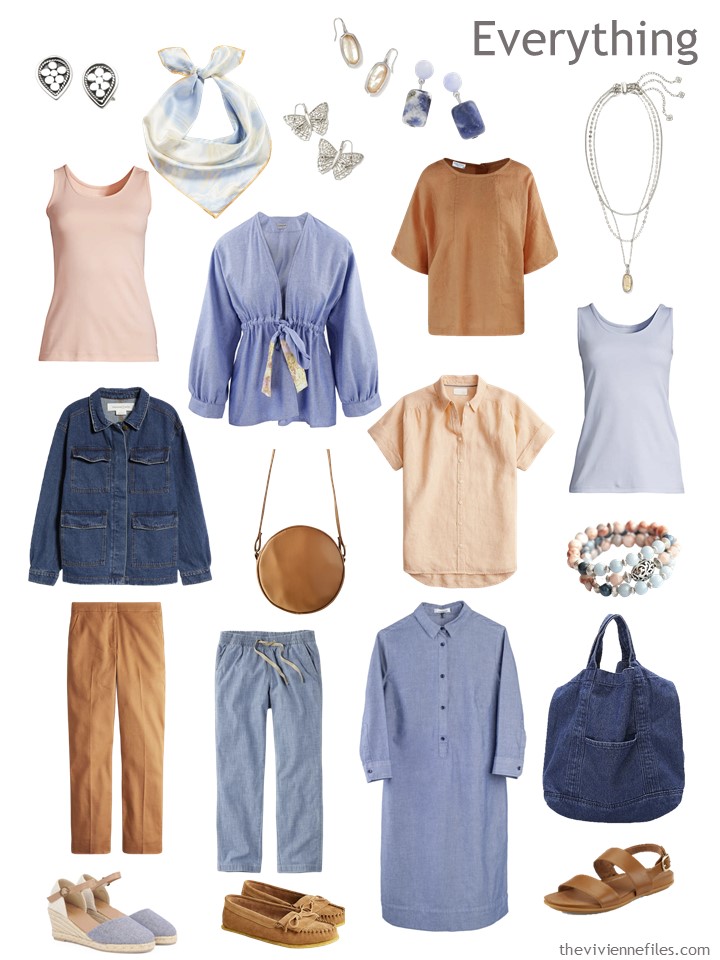 Her time is ALL unpaid – she wouldn't dream of taking money to do this! She's just thrilled that she has some accumulated knowledge that can be used.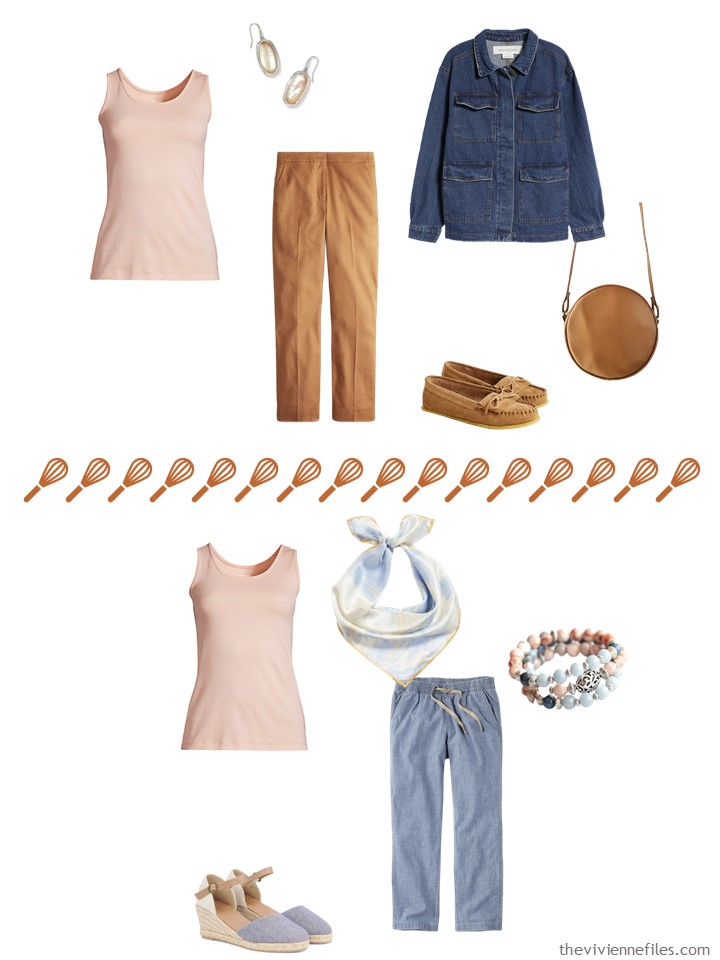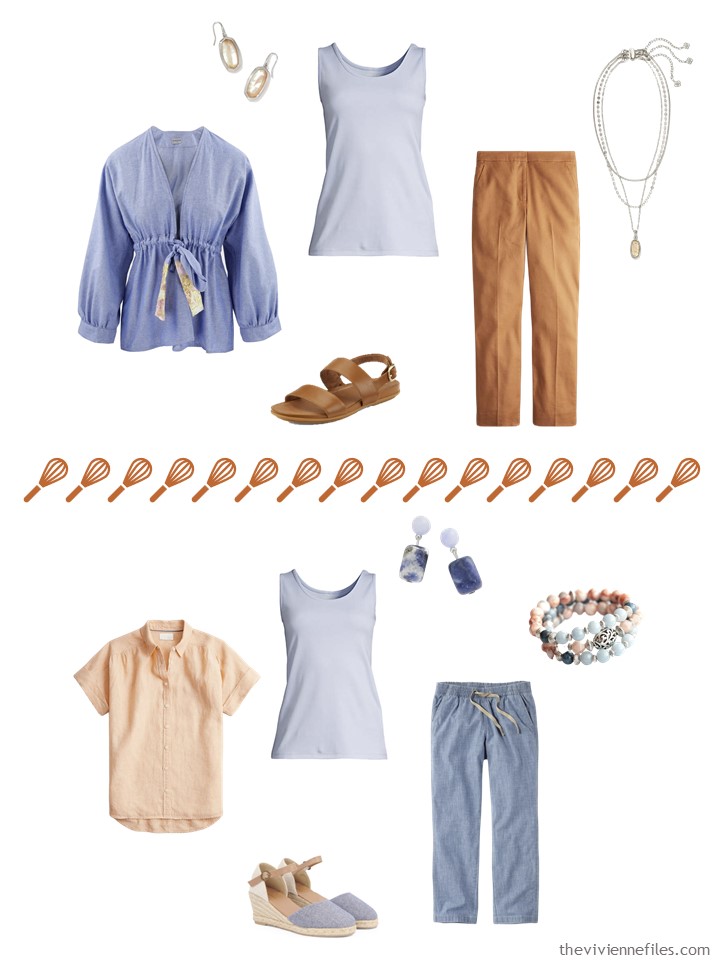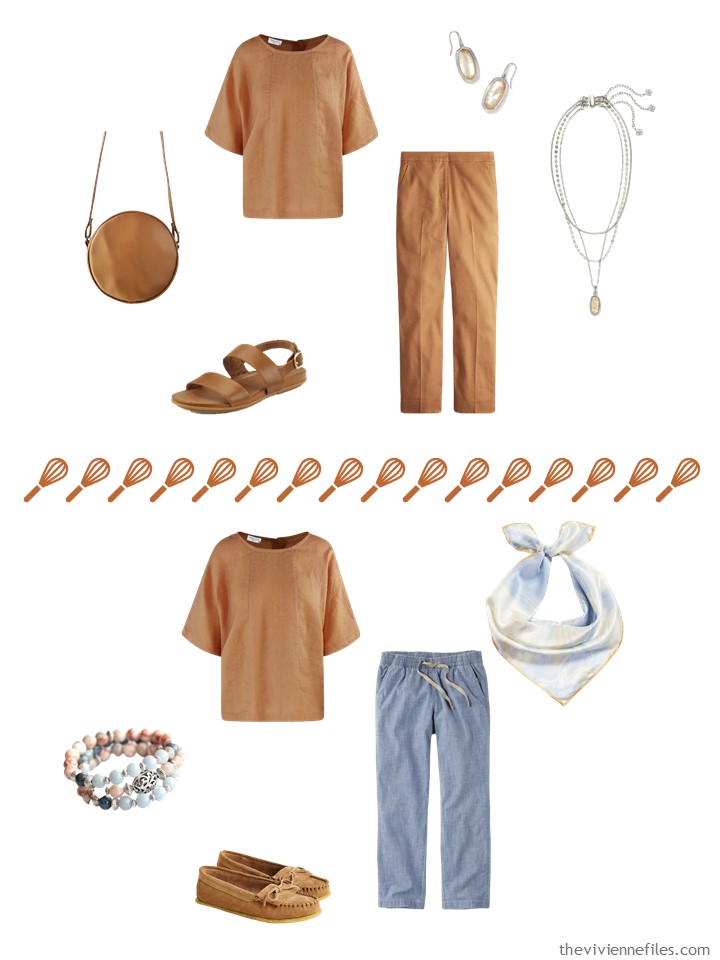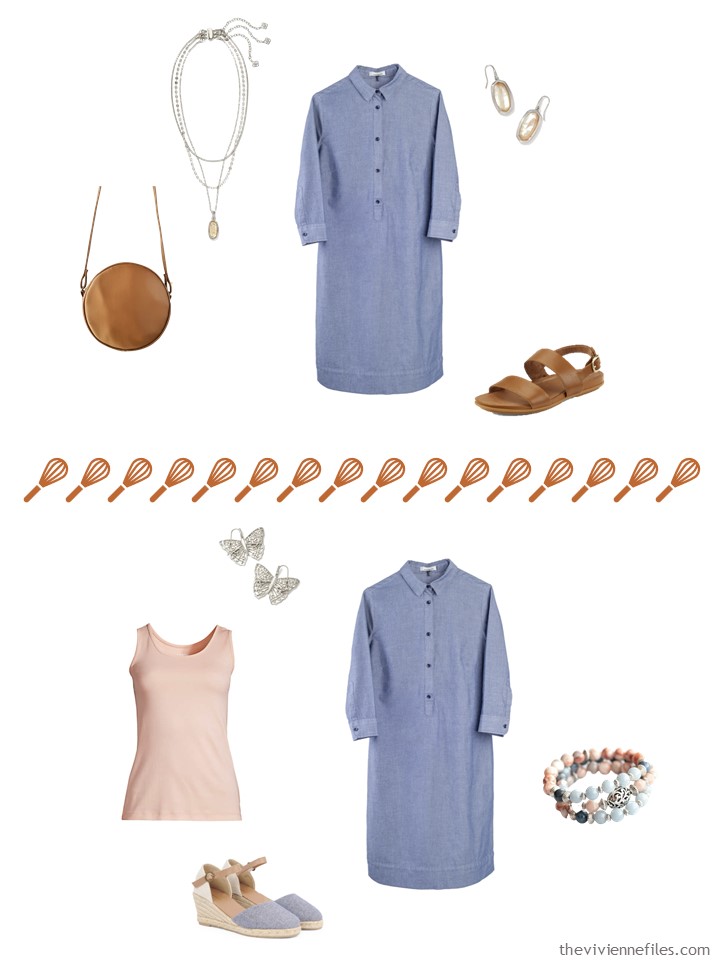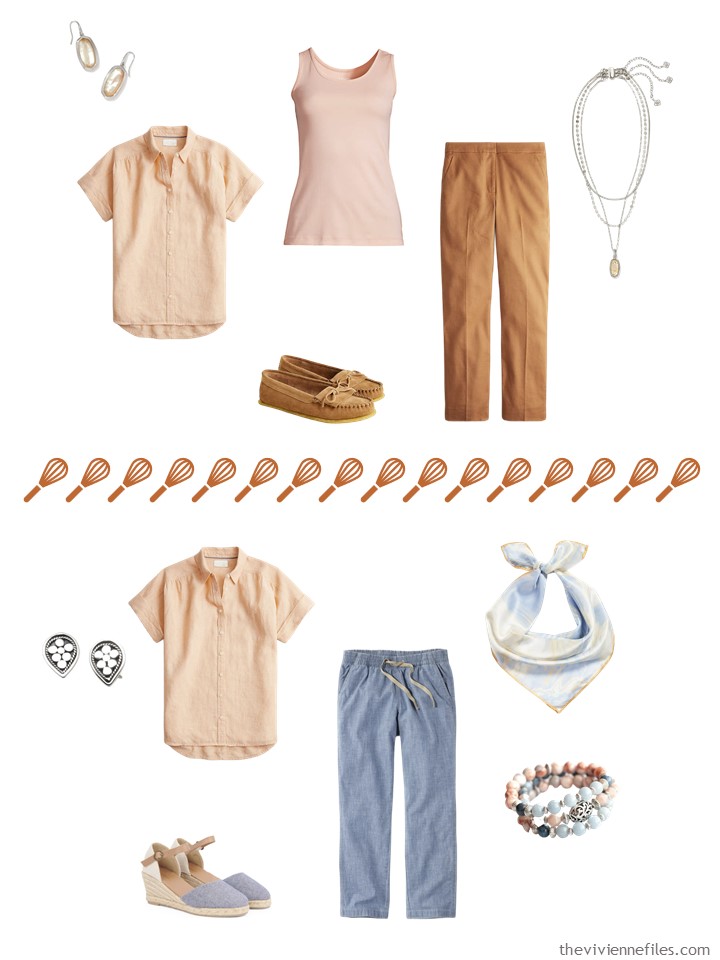 She knows that she is very lucky…
love,
Janice
p.s. Wouldn't you love to be able to do something like this? I know I would… but it is possible to donate to these organizations. When you are filled with despair about the state of the world, even the tiniest donation will help both them AND you…
World Central Kitchen
p.p.s. Seven years ago, we dreamed up a Six-Pack wardrobe in navy and beige for a wee jaunt to Paris…